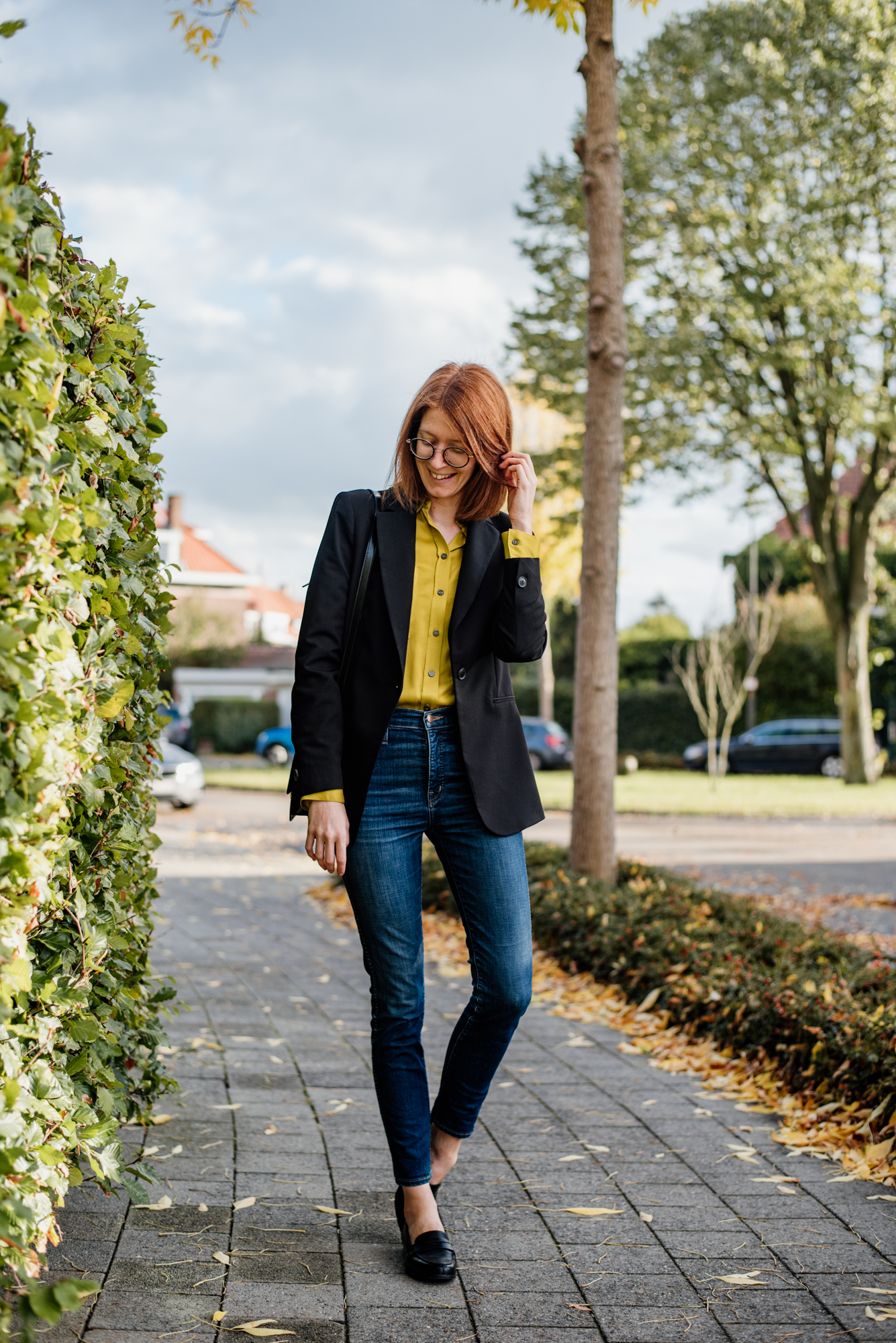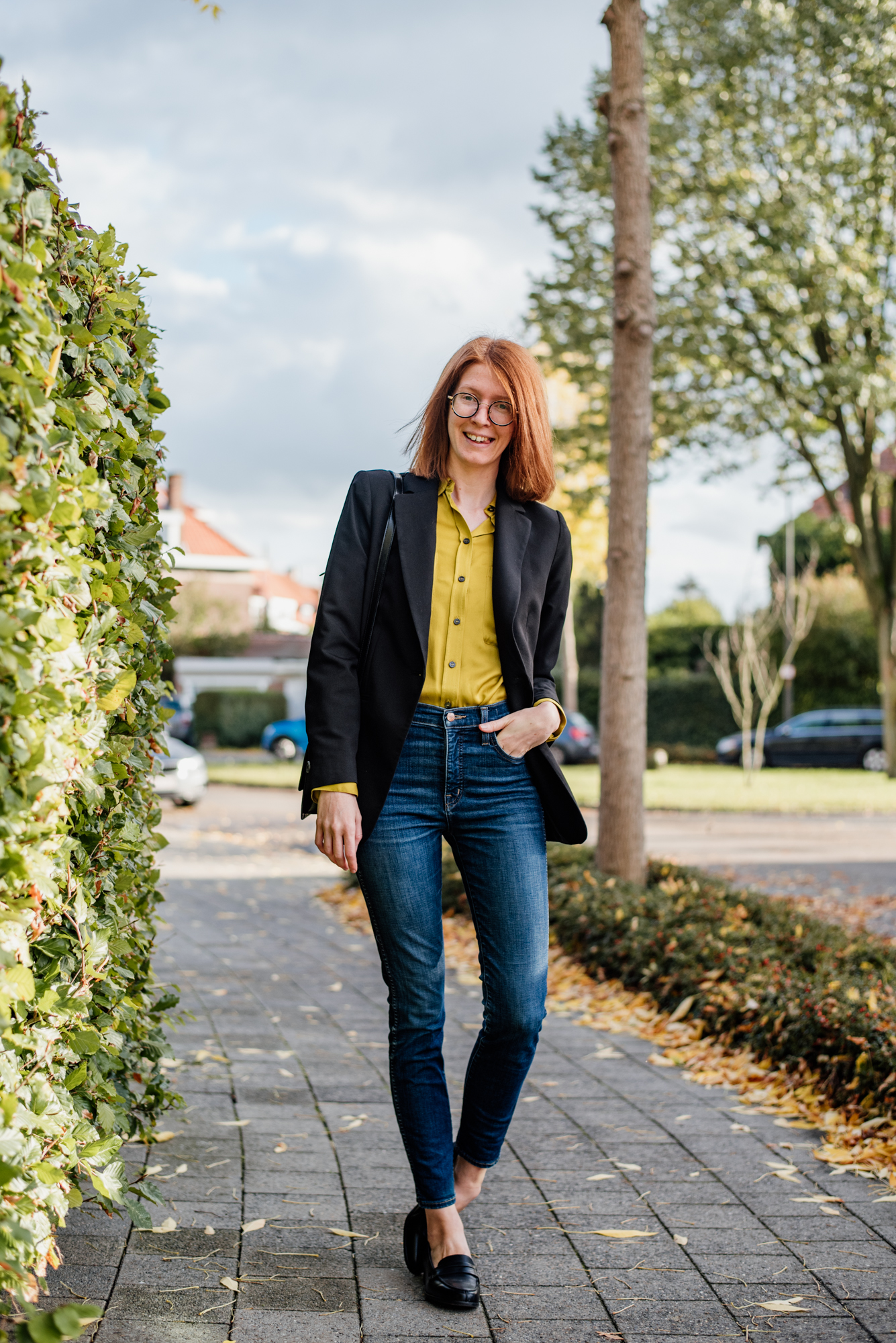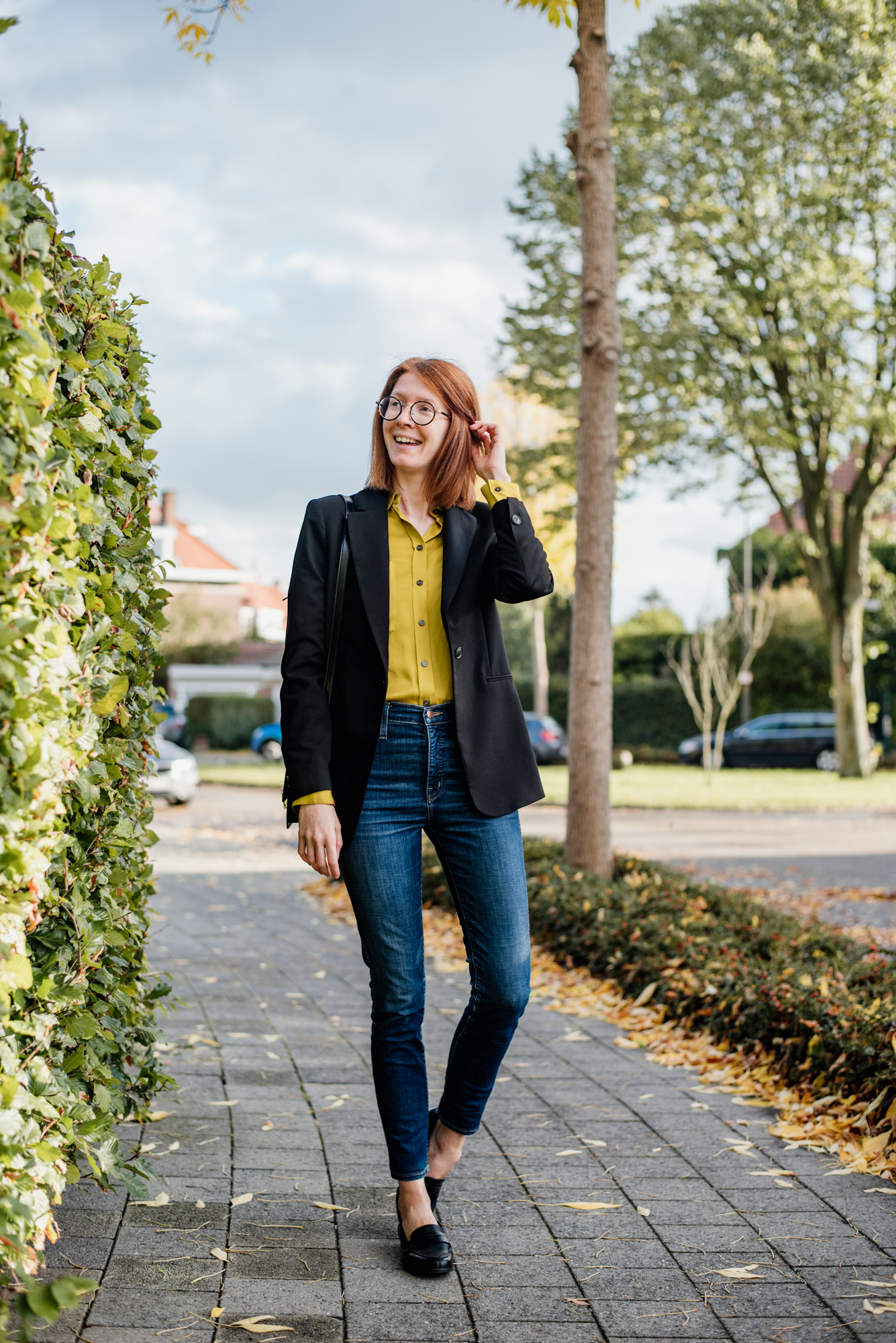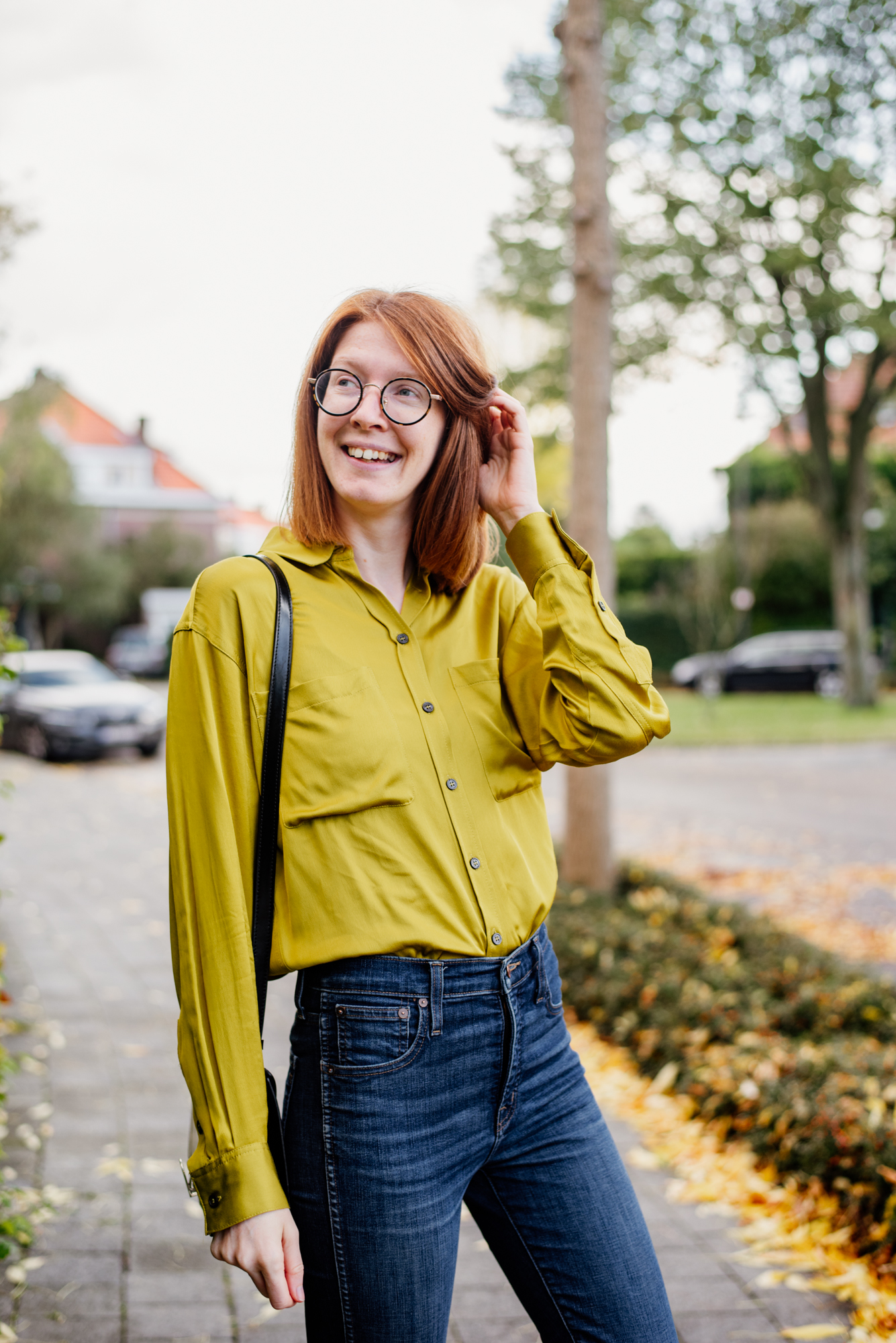 These photos were made in front of our neighbor's house. You can tell from the amount of photos where I am touching my hair just how awkward that was. The small trees that line our street are some of the first to change color in autumn and for the past three years I have wanted to shoot outfit pictures here, with those first golden leaves as a backdrop. Finally mustard up enough courage to expose myself as a fashion blogger, haha.
This outfit is a variation of my favorite go-to combination. Whenever I don't know what to wear, I'll go with the following: skinny jeans or dressy trouser, flowy blouse, blazer and a flat shoe. I have shared the results of this "outfit recipe" in different forms on the blog before. I'm not sure what is more shameful, posing in plain sight or the amount of flowy blouses that I have. But, I believe in buying more of the same (or similar), because that way you'll love what you have and wear it more.
In other news: we put up our Christmas tree this week. I wanted to wait until after Saint Nicholas, but since my boyfriend is such a Christmas aficionado we decided to put it up already. In past few days I've seen more and more Christmas lights pop up in the neighborhood. I think a lot of people are in need of the light and cheer that the Holidays bring and are therefore bringing out the decorations a lot earlier than usual this year. And I don't mind at all! Now we get to walk Ozzy at night while watching bedazzled snowflakes and glowing Reindeer.
Hope you're having a splendid week! xo
Outfit details:
blouse: Zara (last year)
jeans: Madewell (old)
loafers: Clarks (current season)
bag: Massimo Dutti (old)