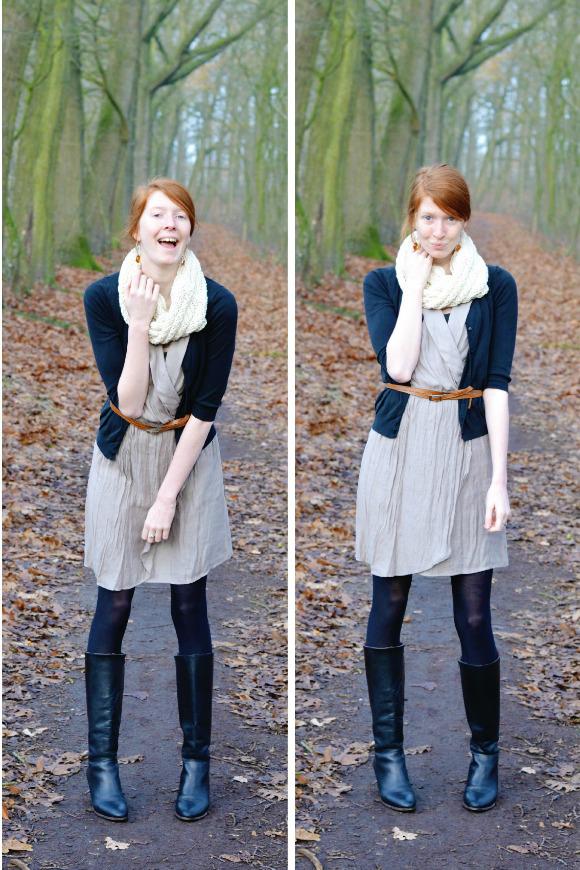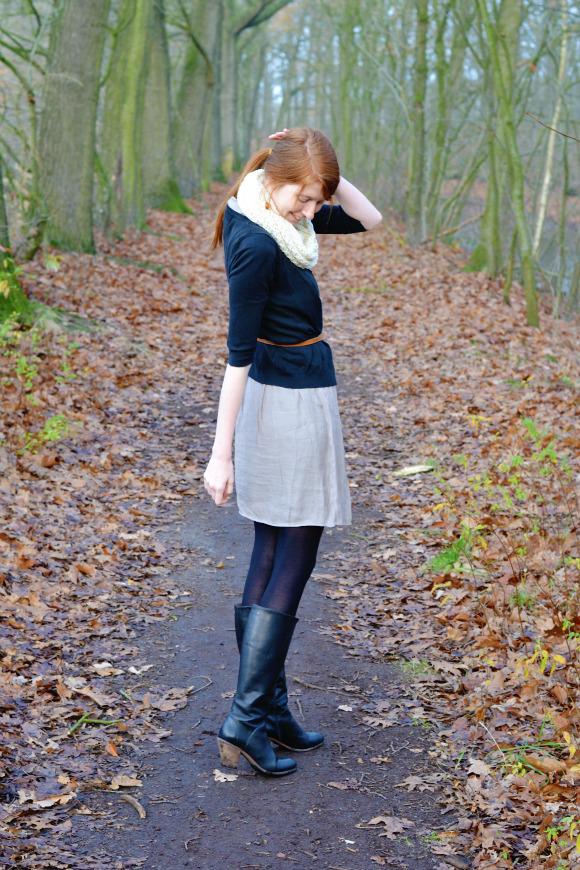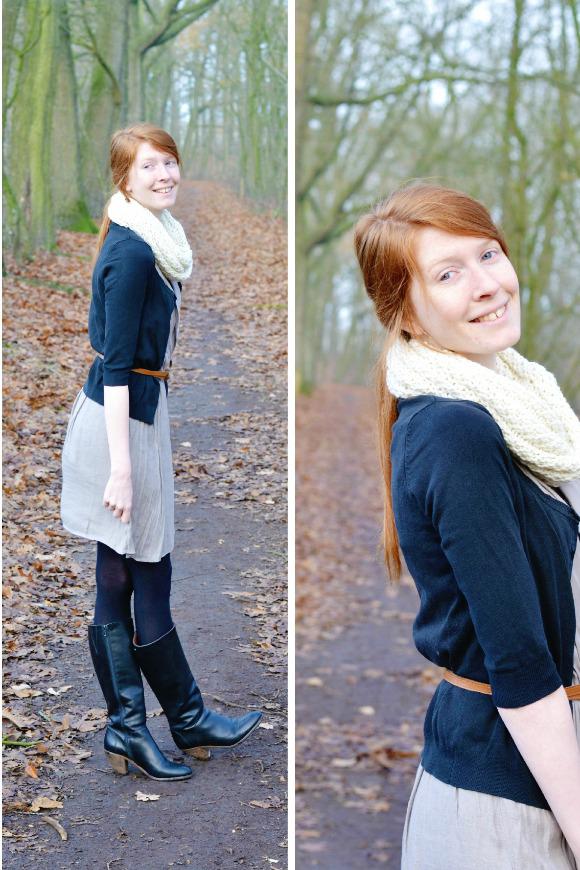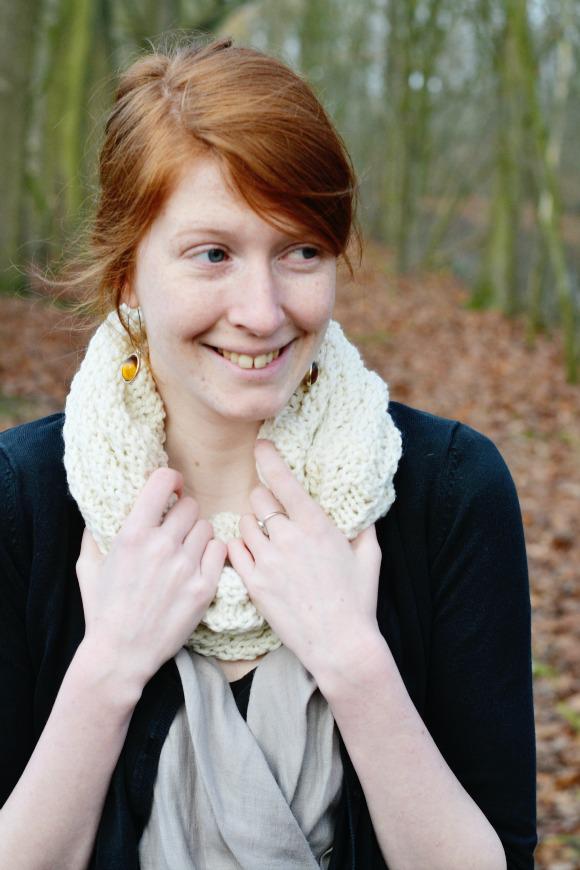 Zara dress (pretty old) and cardigan // Footwork boots /: H&M tights // C&A scarf // Hema earrings (pretty old too)
Soooooooo. Yeah. A reader asked me to write a post about the one thing I hate most about my body. While a few years ago I definitely would have answered with "my hair", I think I'm over that now. People sometimes encourage me to smile a little brighter on my blog, but I felt I always had a good reason not to. I hate my teeth. Even though a lot of people tell me they never even noticed it (seriously, it took my friend Susan 3 years to see it…), I am always aware of "The Gap". Whenever I have to laugh out loud, I'll place my hand in front of it, afraid to get more of those meant-funny-but-hurting jokes people made about it in the past. My family couldn't afford braces when I was younger, so throughout high school I was mocked with both my hair and teeth. A few years ago my mom went out working again and we finally went to see an orthodontist. She told me that I could get (invisi)braces and in two years the gap would be gone. But because I had a tooth pulled on my upper right side when I was 8, the gap would probably be back in no time. the orthodontist basically said that the only two options I have is to either get all my teeth pulled and wear fakes or wear braces for the rest of my life. Both not gonna happen, haha! Today I am learning to make peace with these two uglies, but I'm having a hard time. Maybe I should go to one of those laughing classes?
Another reader also encouraged me to be more creative with my posing. Many of you probably noticed, but I didn't "feel it" anymore the past few weeks. My photos were slacking and I was hoping no one would notice. Bad, I know. So I tried do dance around a little more when we were taking these photos, and kinda think it worked out. Maybe you guys want to share your secrets on how to be more creative with posing and acting in front of the camera? I could use the help! Thanks again for the wake-up call, whoever you were, and if you would still be reading this, I've replied to your comment in the comment section 🙂
Hope all is well in your worlds!

PS: please note that I know that there are more terrible things in this world than having a gap between your two front teeth. I myself have been through much worse things than this, like I'm sure many of you have as well. This blog is a place where I normally only share the good things that happen, because frankly, it's just no fun to share sad stories. Secondly, you know that thing people say when someone get's mad? Go to a happy place? For me one of those happy places is my blog. This blog means something to me and I sincerely hope no one will see this post as a way to get to me personally.