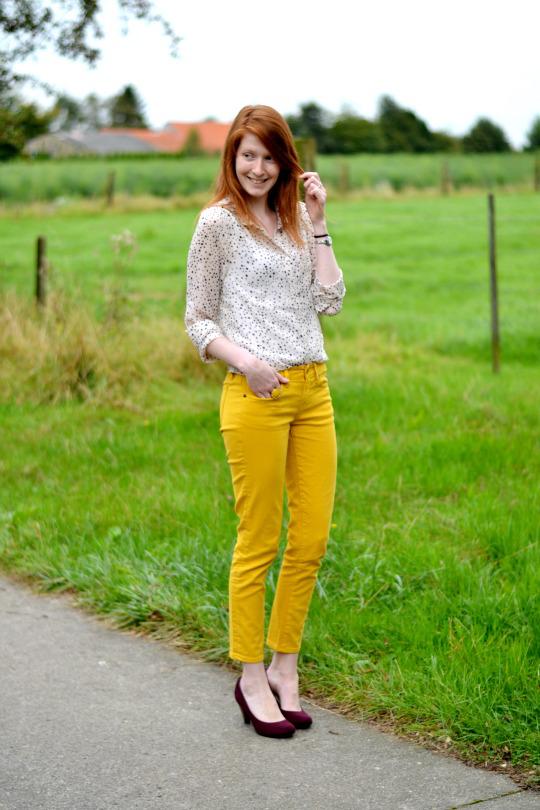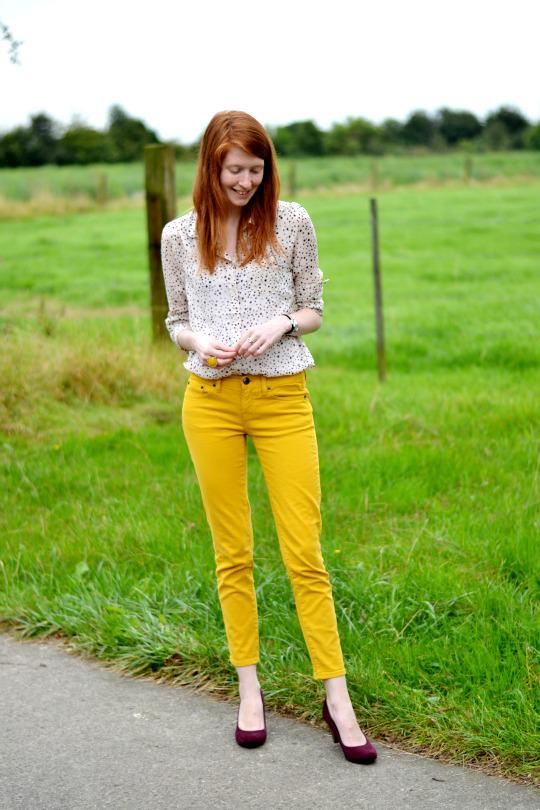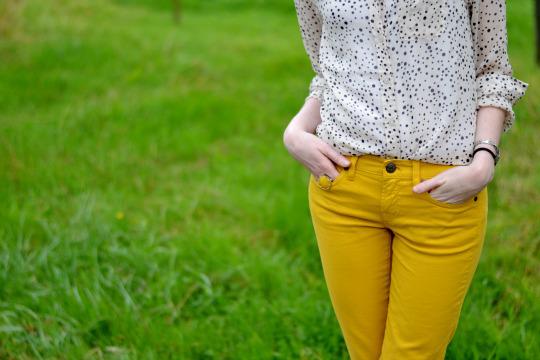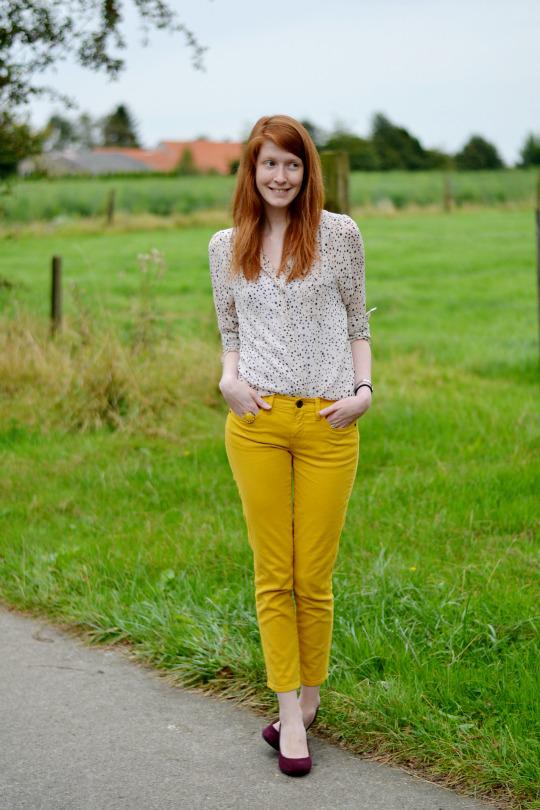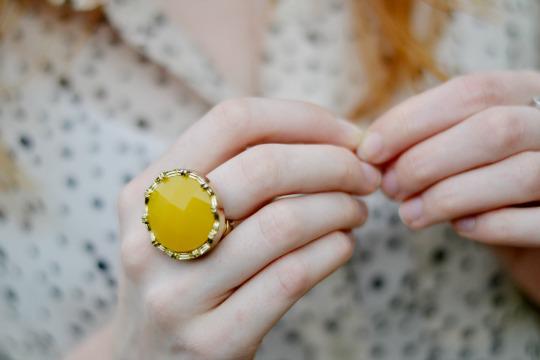 J.Crew jeans // Springfield blouse // Ring from the airport // La Strada shoes
I just opened up my curtains and I must say this week is not off to a good start weather-wise. The storm I could hear raging outside while I was in bed last night has calmed down but it's still drizzeling and windy. After a summer of heatwaves I kind of forgot how to dress for this dreary weather. I think I'm going for ladylike today, with my new black rider boots and my trenchcoat.
On rainy days like today I like to add a touch of sunshine to my outfits. Ideal pieces to do this are my fave statement ring I got at Dulles Airport and this bright ankle jeans from J.crew. These jeans are from the Toothpick collection they had this summer and are seriously the most comfortable jeans I've ever had. They feel like sweatpants, soft and stretchy, so eventhough they're skinny they move with you like a second skin. I should have gotten a cobalt pair too! But wallets get empty fast when you're in New York!
I'm not very much awake yet, but I'm already in stress. Healthy, exciting stress. Today I'm finding out who will coach me while I'm writing my thesis and I'm meeting up with my internship to help me find a subject for said thesis. The thesis is the final, key piece to my education and it's what I'll be reading on and working around this whole last year in college. Pretty important and pretty exciting.
I'm off to the bus station now and I'm SO hoping my fave coffee place is open. Today is a perfect day for a caffe latté with hazelnut sirup. I'm such a hipster. All I need more is a vintage umbrella to keep me dry. Oh wait, I have that.