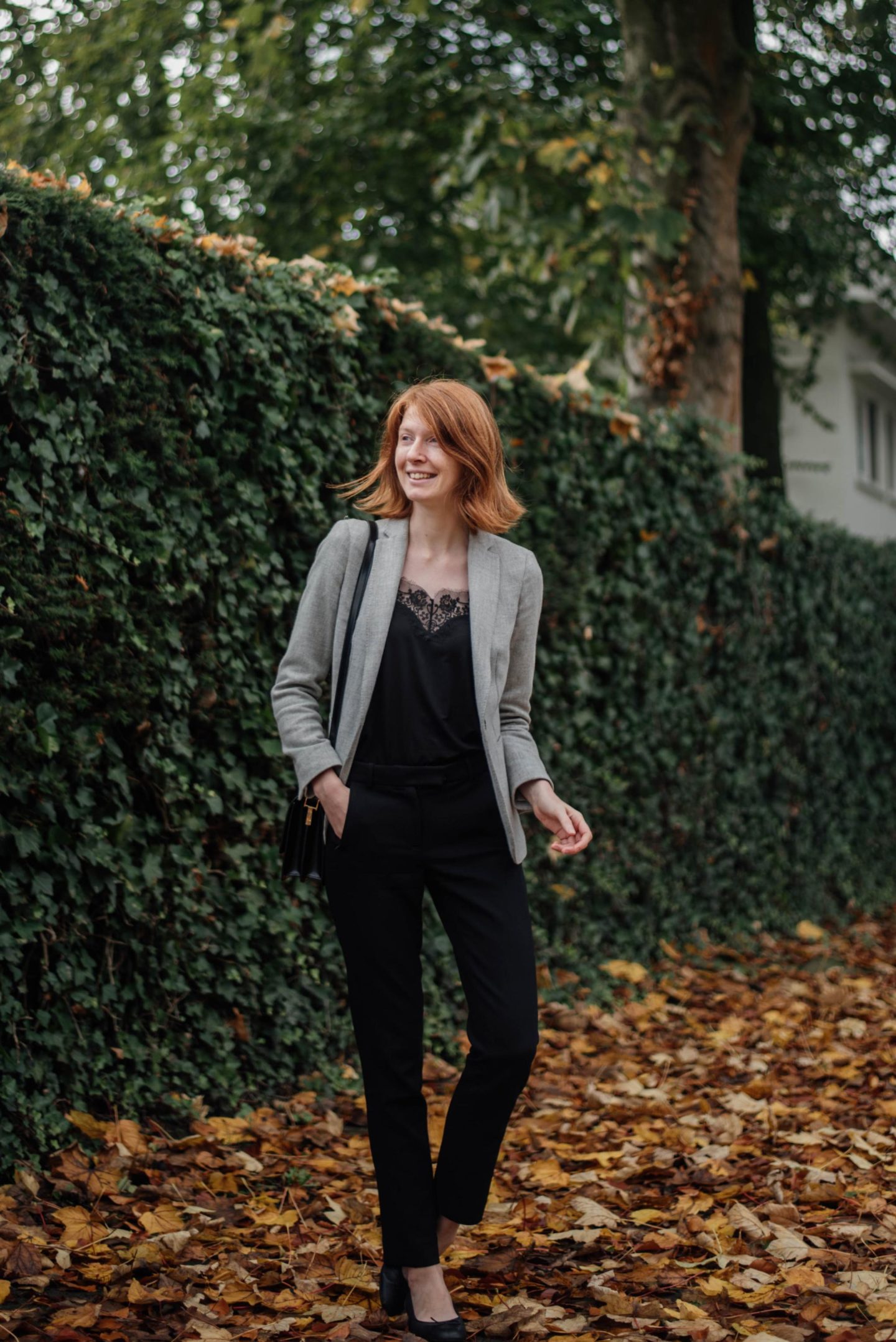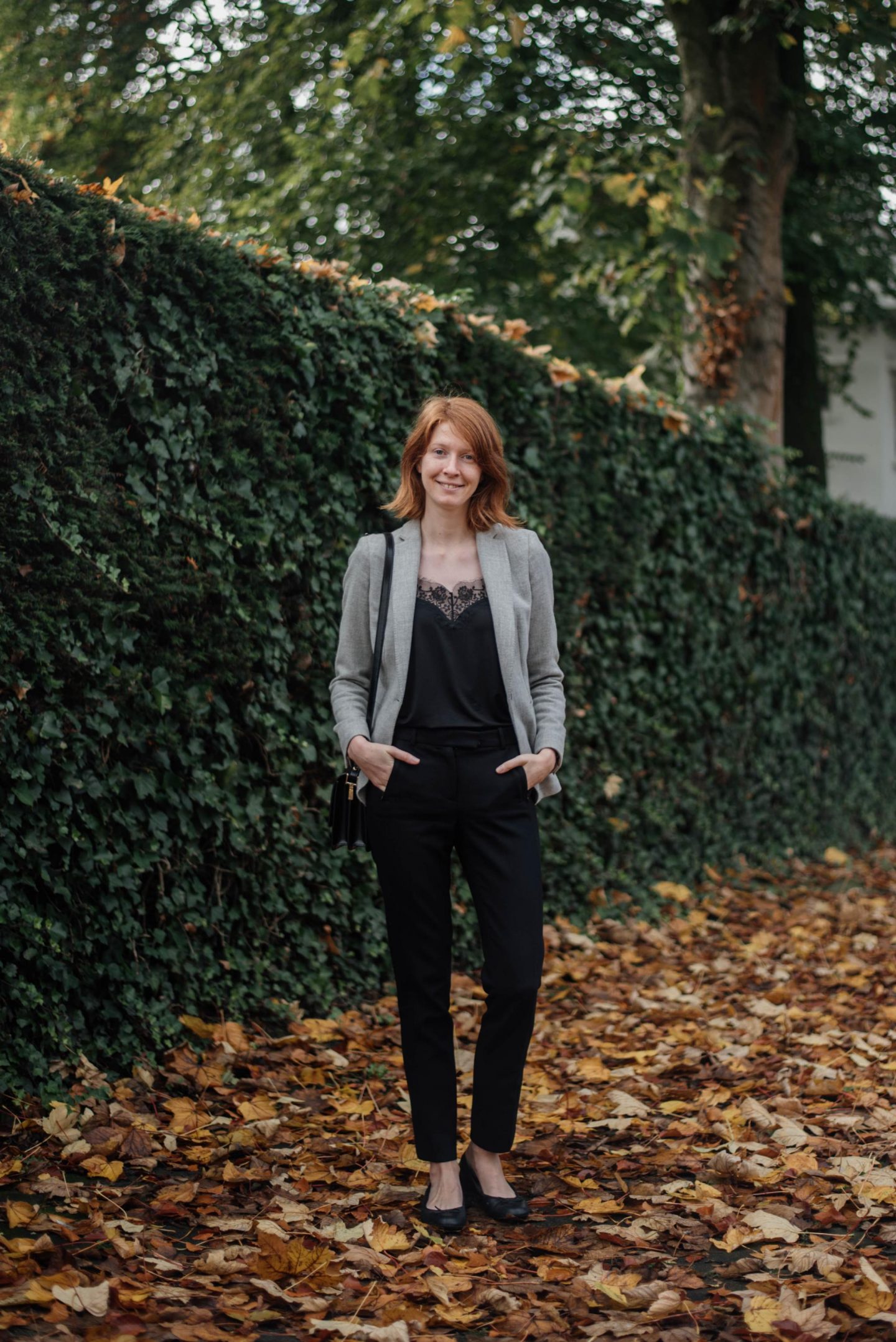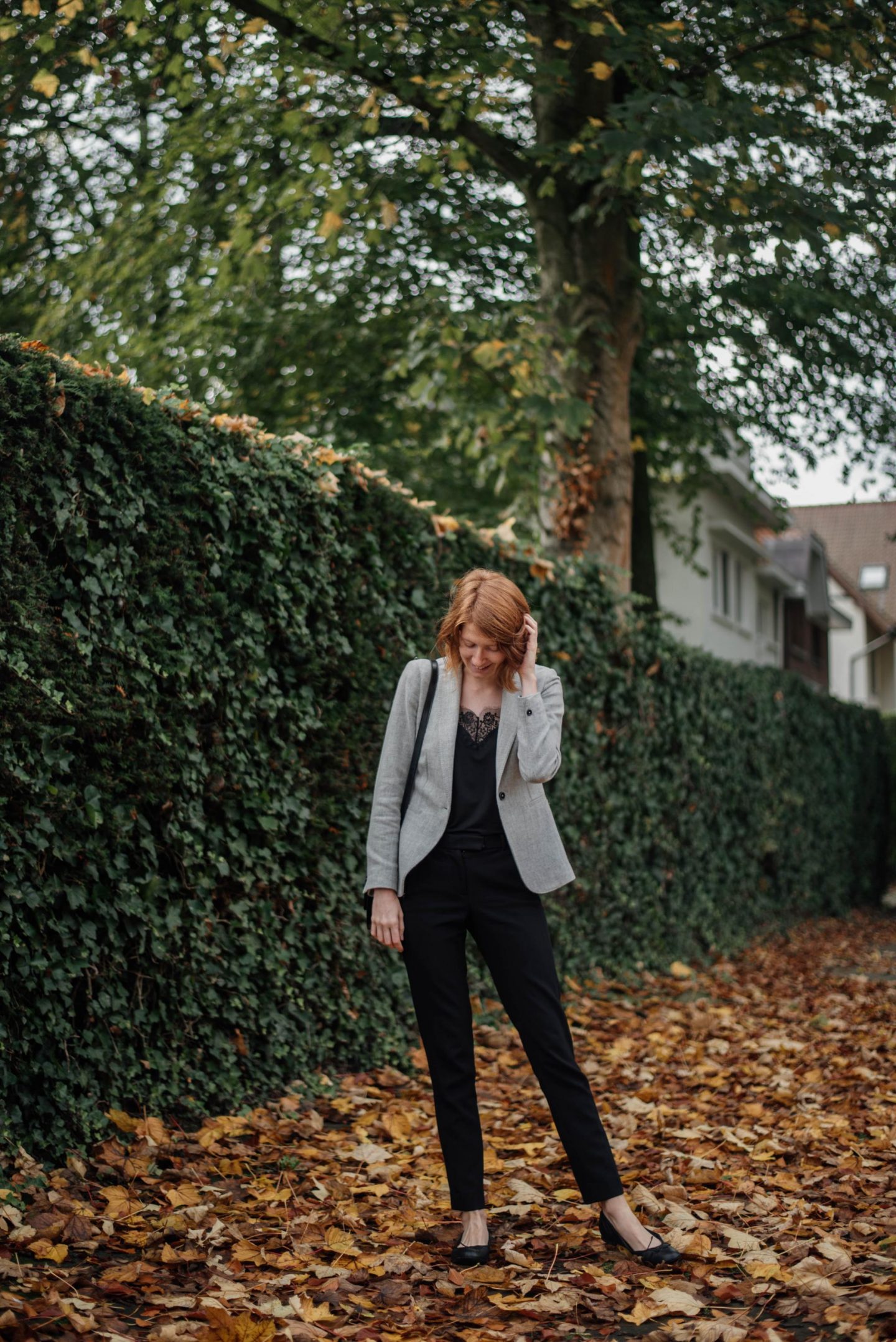 A blazer outfit for Fall? Groundbreaking!
Okay, so yes, I know that it is technically Winter now, but I haven't found time to work on my Fall outfit posts so here we are. Temperatures have been very mild this year (it's still 15°C), so quite honestly I can still get away with wearing ballet flats and a blazer as a coat when I have to run a quick errand. And I don't mind, because I love love love this type of outfit.
It is my no-fail outfit recipe:
a flowy camisole
a blazer
dressy trousers/skinny jeans
ballet flats
structured bag
Always a winner!
The key is to find the style of cami/blazer/trouser/flat that you like the most and then interchange between different colors and fabrics to keep it interesting. I have been asked about my dressing habits and where I shop the most, so I am working on a series of posts to share all that information at once. I have started writing but I am terribly behind on posting, so I think the posts will only come in Fall 2020.
Life has been hectic and weird the past month. An avalanche of unpleasant life happenings has taken me by surprise and set me back a giant leap. I've been hemming and hawing to post the full story here, because I've found that writing it out releases the stress. I don't feel confident enough right now to actually hit that publish button and tell all, but maybe soon I will.
In the meantime I'm just going to try to stick around here and catch up on all those belated articles that have been piling up in my drafts. There's quite a few now!
In case I don't find the time to come on here the next few days, I want to wish you all happy holidays!