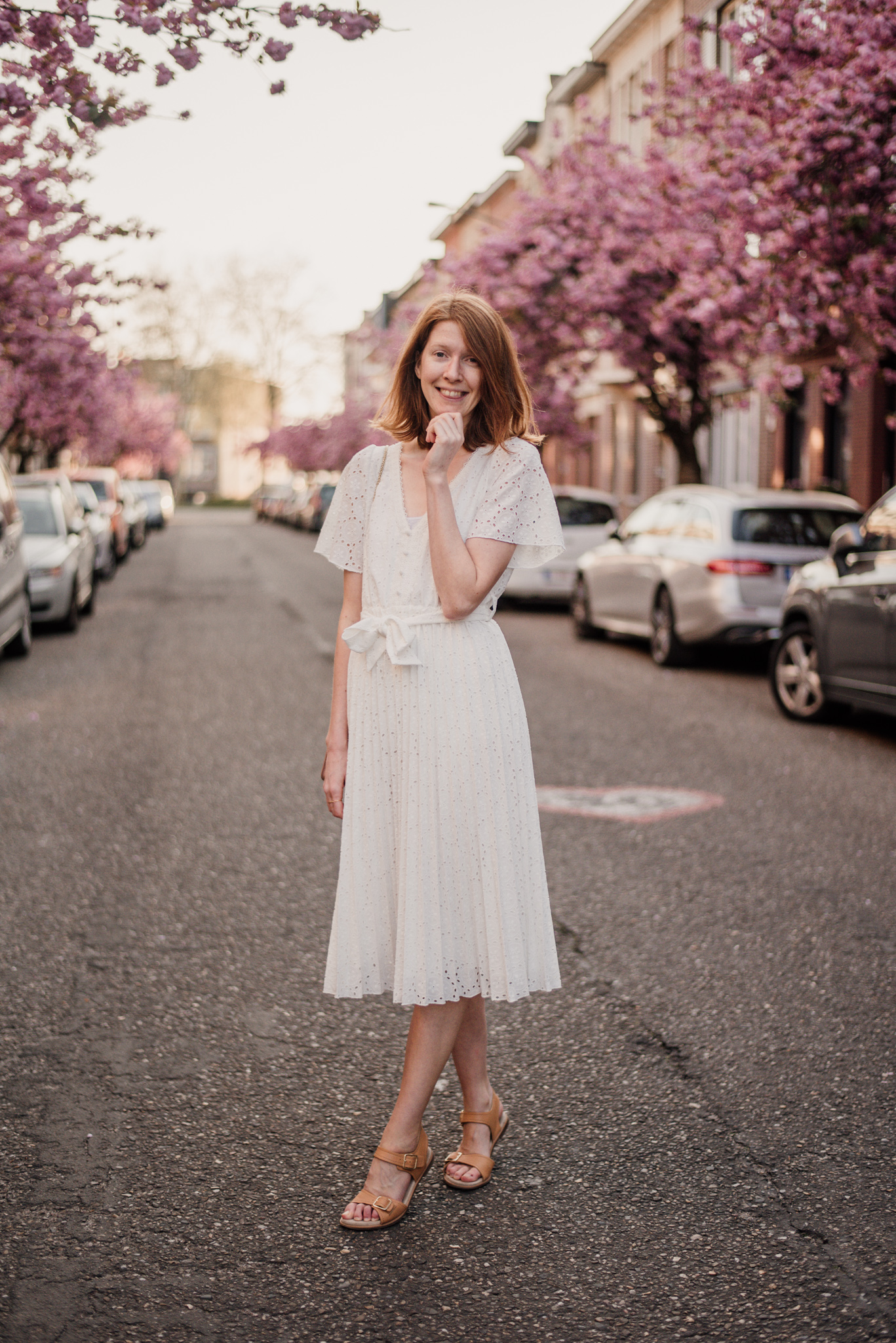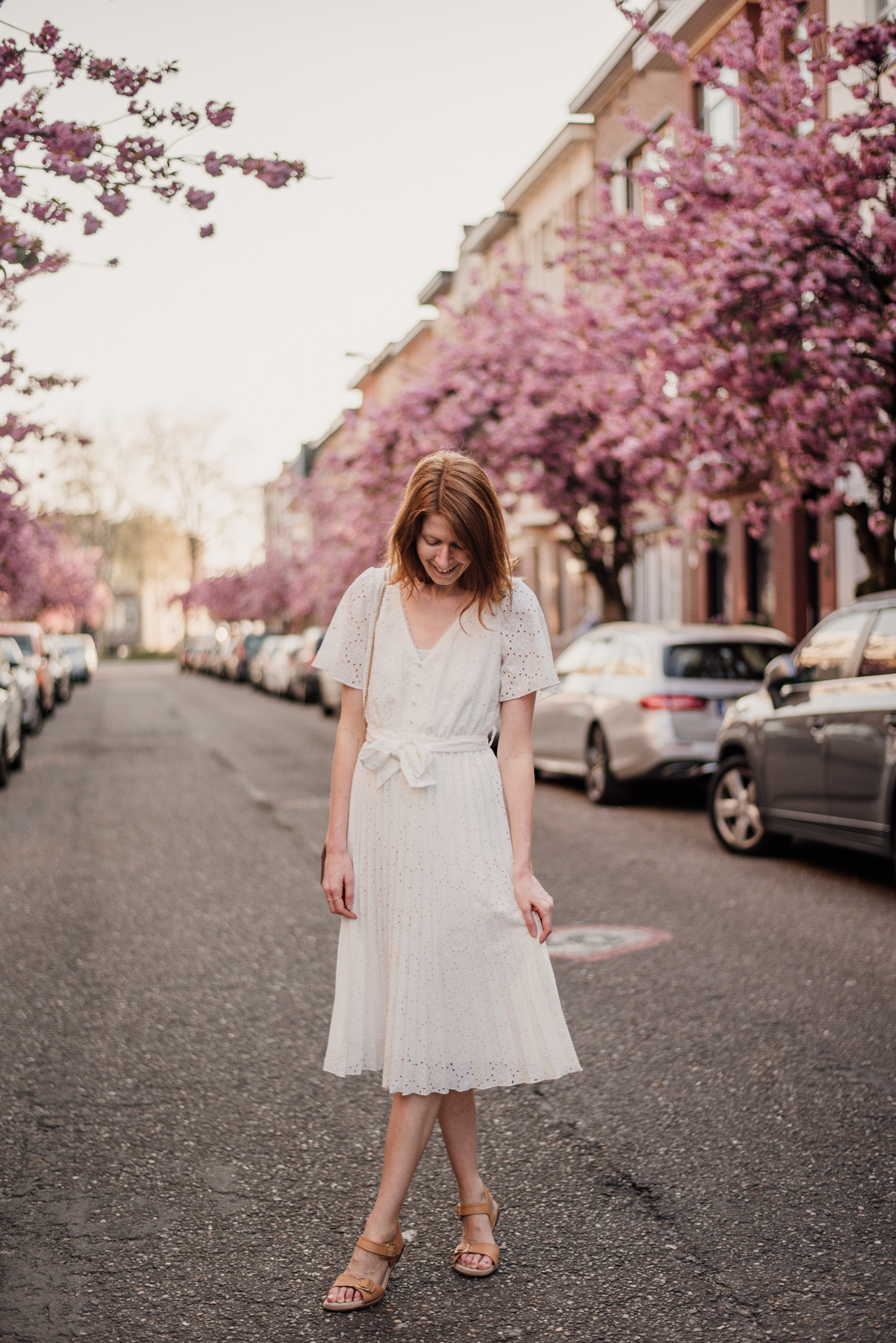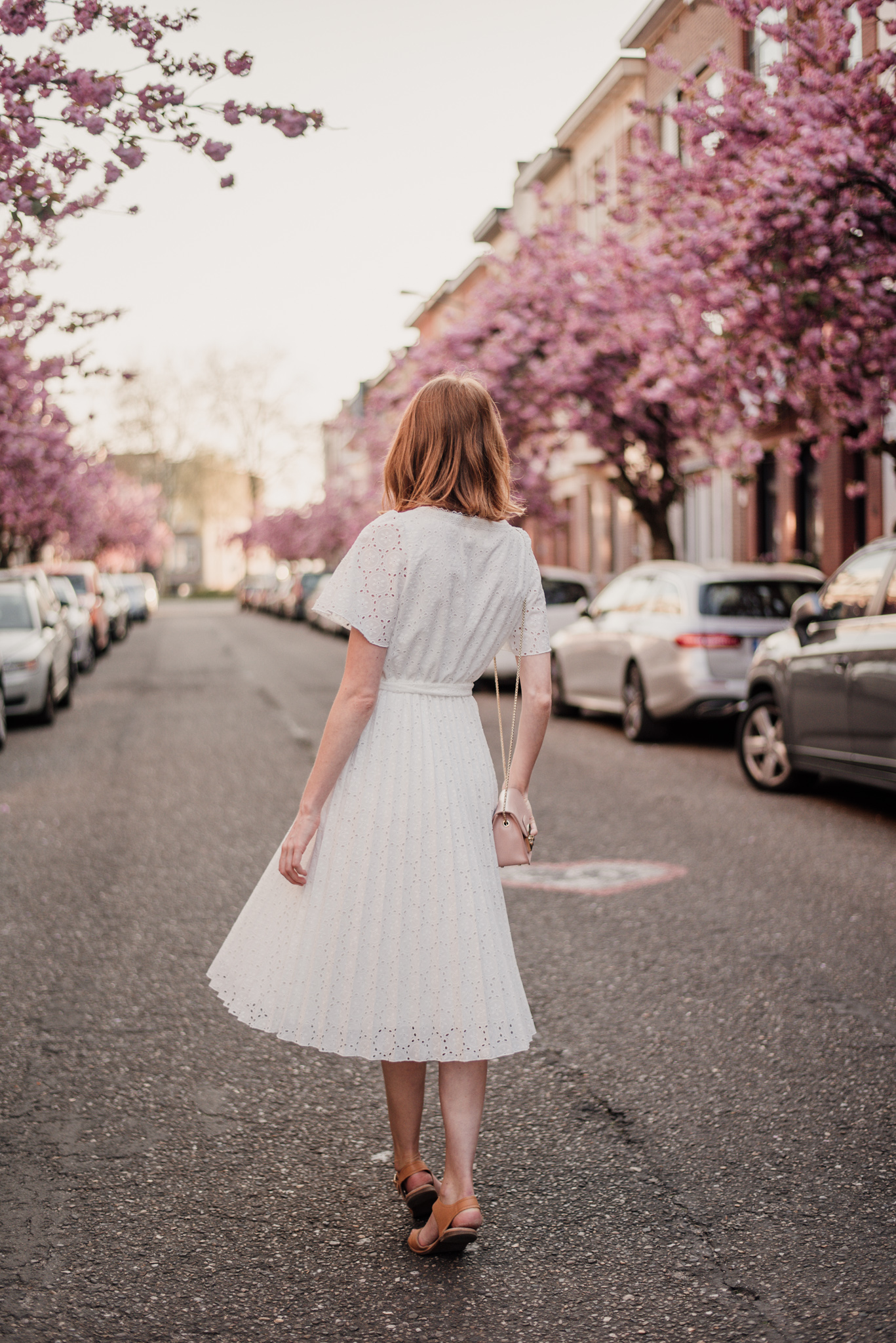 Happy Thursday! First things first. I would like to point out that I am not touching my hair in any of the photos. That my friends, is probably a first in all my years of blogging. It's something that I do continuously during every shoot and have been made aware of by readers of this blog. I'm very conscious about it, but I keep playing with my hair because I don't know where else to put my arms. Arms are weirdly unhandy during photo shoots, you know? And those sassy arms-in-side poses make me look even more ridiculous (trust me, I've tried). So there's that interesting story.
Secondly, the dress. Oh, white lace dress of my dreams! Well… I did doubt to keep it because of its major wedding allures, but my Instagram followers convinced me it's not as bad as I perceive. I bought it in early March with the intention to wear it on my birthday but then lock down happened and I ended up spending my birthday in leggings and a grey sweat shirt.
Sézane is a relatively new eco-conscious fashion brand from Paris. They are probably best known for the boho dresses and soft knitwear worn by all the Instagram models. The reviews on Sézane are very mixed. I must say that I also felt like their knitwear isn't very durable if you an active lifestyle (very fragile knits that ball up easily, hard to wash). I looked at a few in their Parisian store once and decided not to buy one. They are pretty to look at, but won't hold up well if you move around a lot, put coats on an off, rub against your work desk chair, etc… (I think). Their dresses, however, are a lot more sturdy. Mine here is mainly made out of recycled polyester (with a viscose lining). I absolutely hate polyester and try to avoid it at all costs, but somehow with this dress it doesn't bother me so much. It feels breathable, floats nicely and doesn't cling to my bare legs like polyester usually does. I have enjoyed wearing this dress this spring and summer, and hope I can keep it in my closet for many summer seasons to come. I only need to make sure Ozzy doesn't come near it, haha!
Outfit Details: Sézane Isidore dress (new, but sold out online) • Clarks sandals (last year) • Furla metropolis mini-bag • LÕU.YETU dainty rings (gifted)