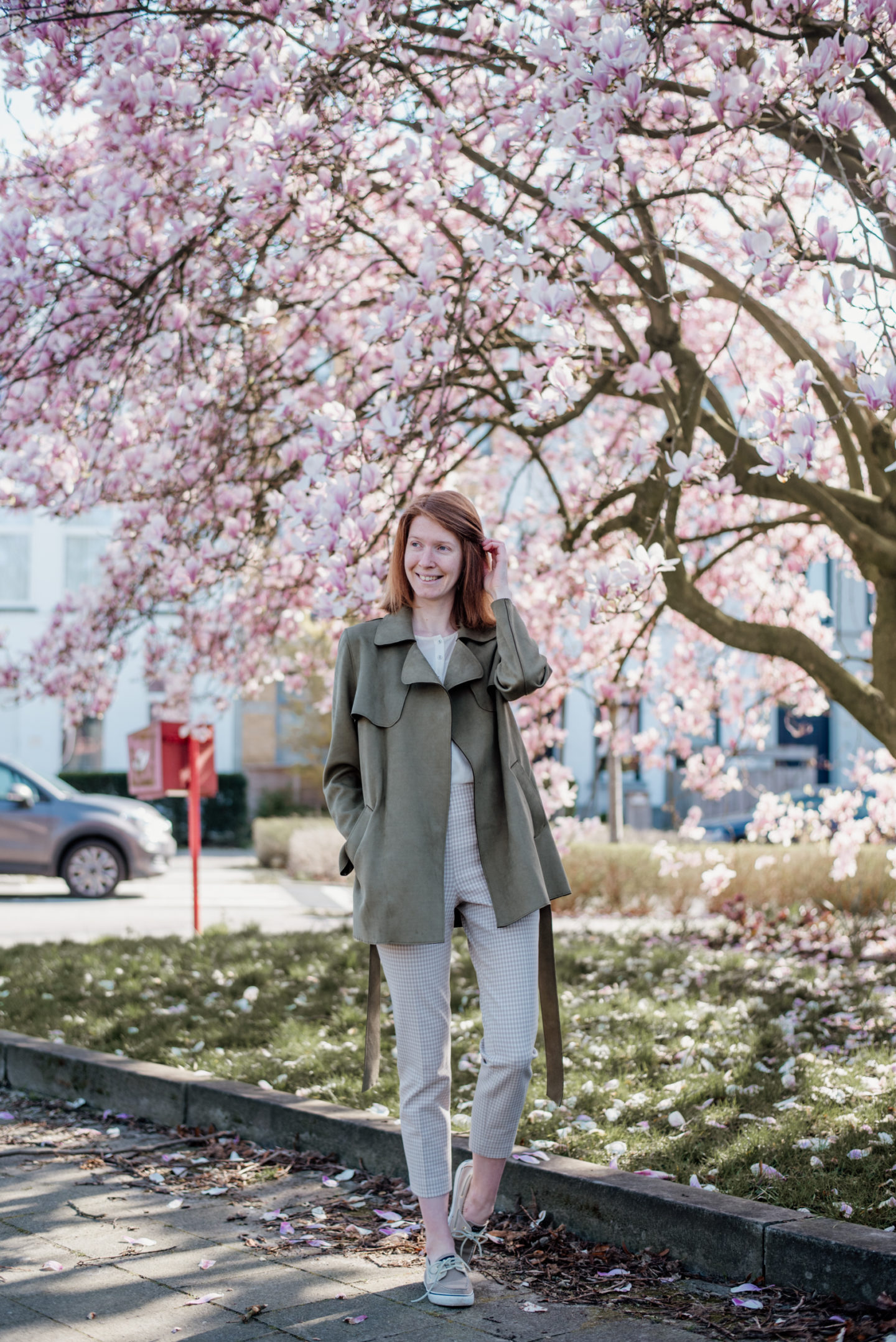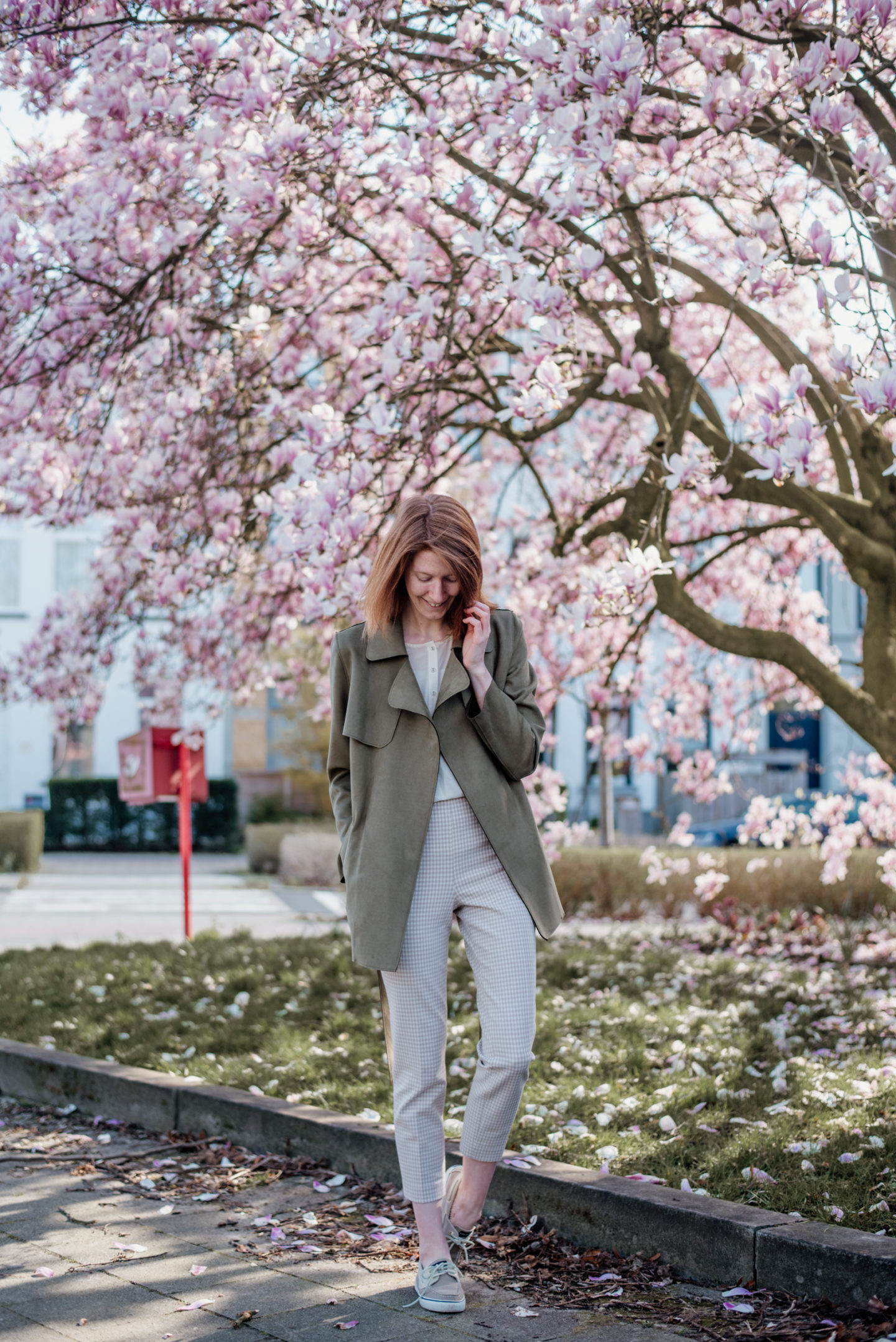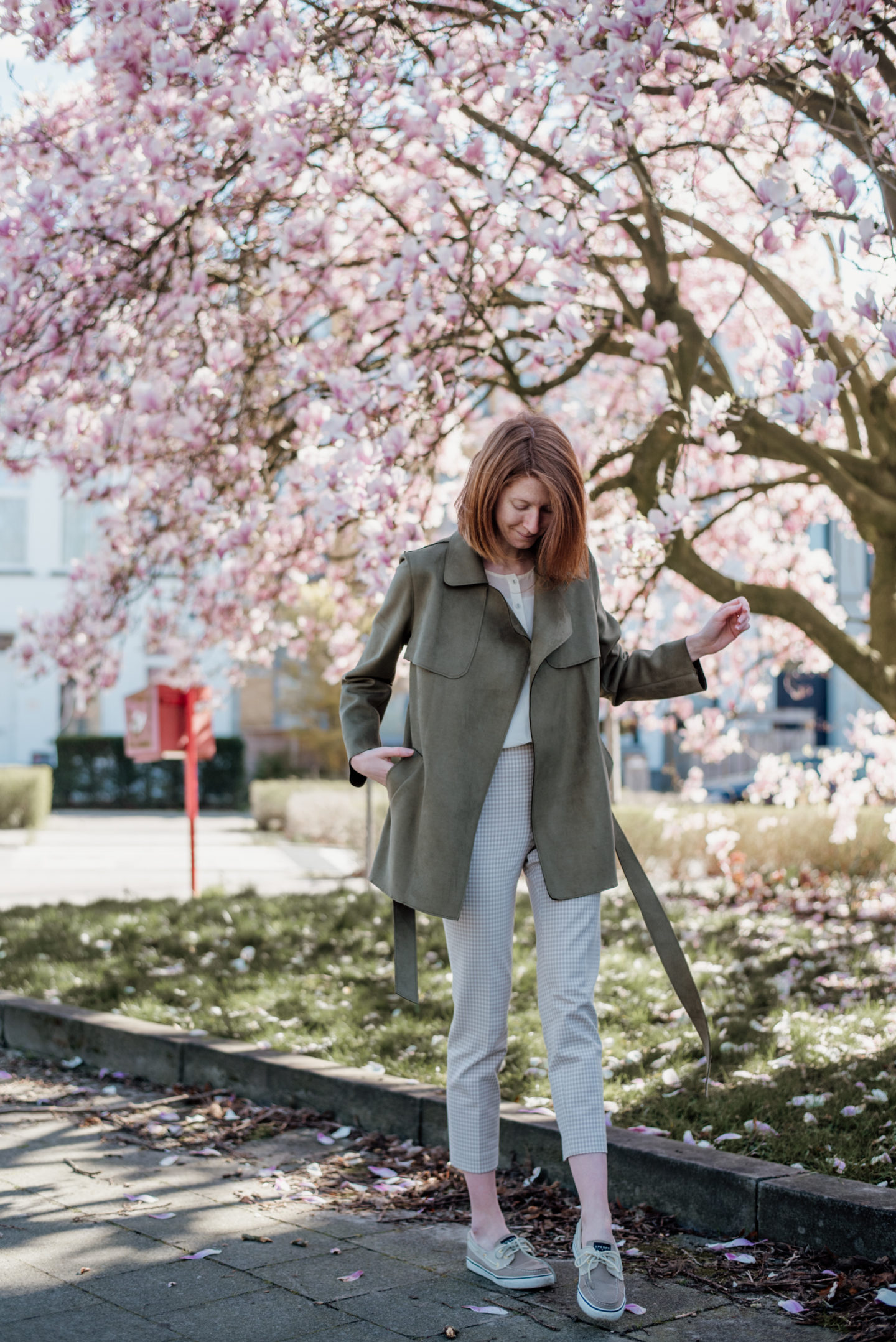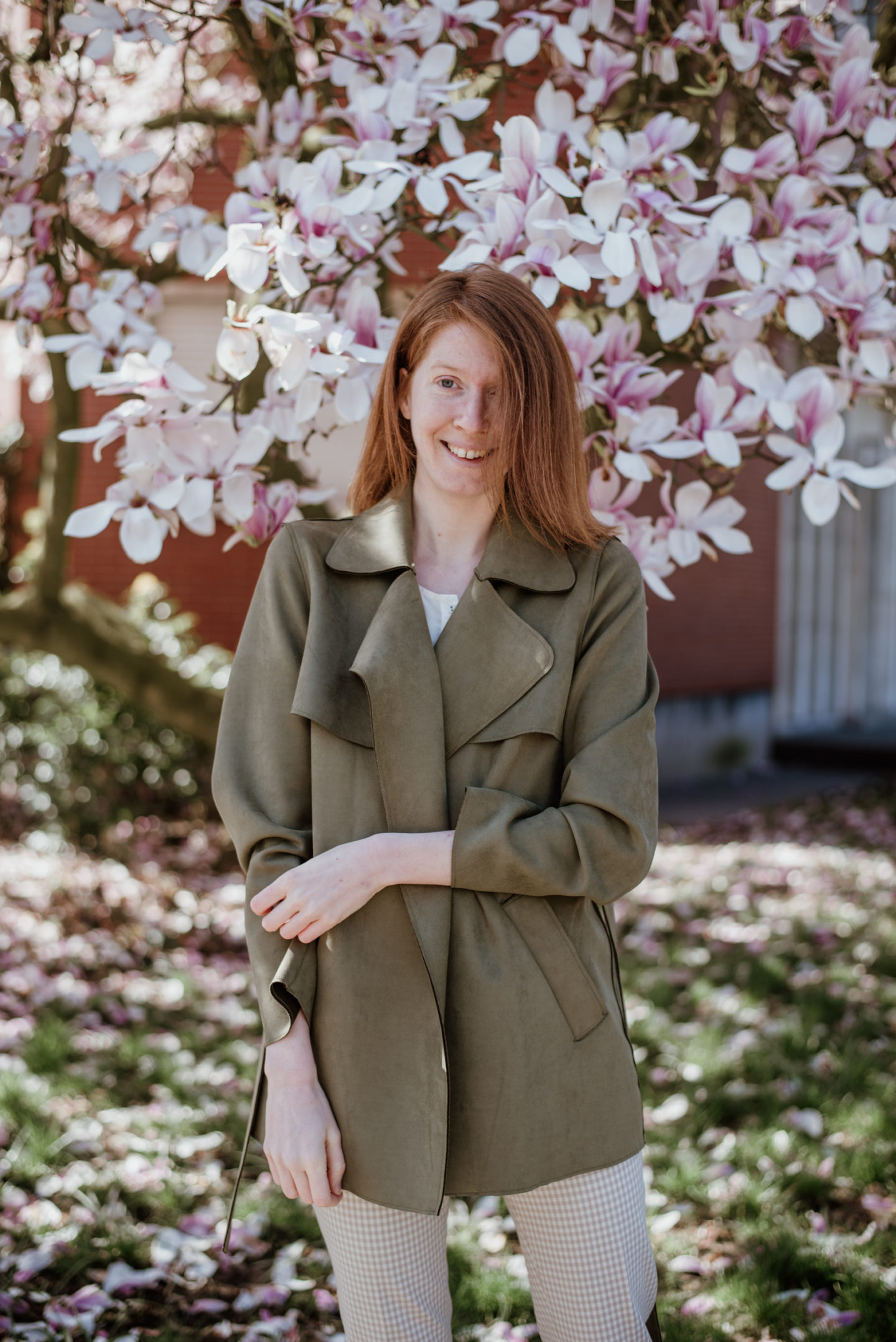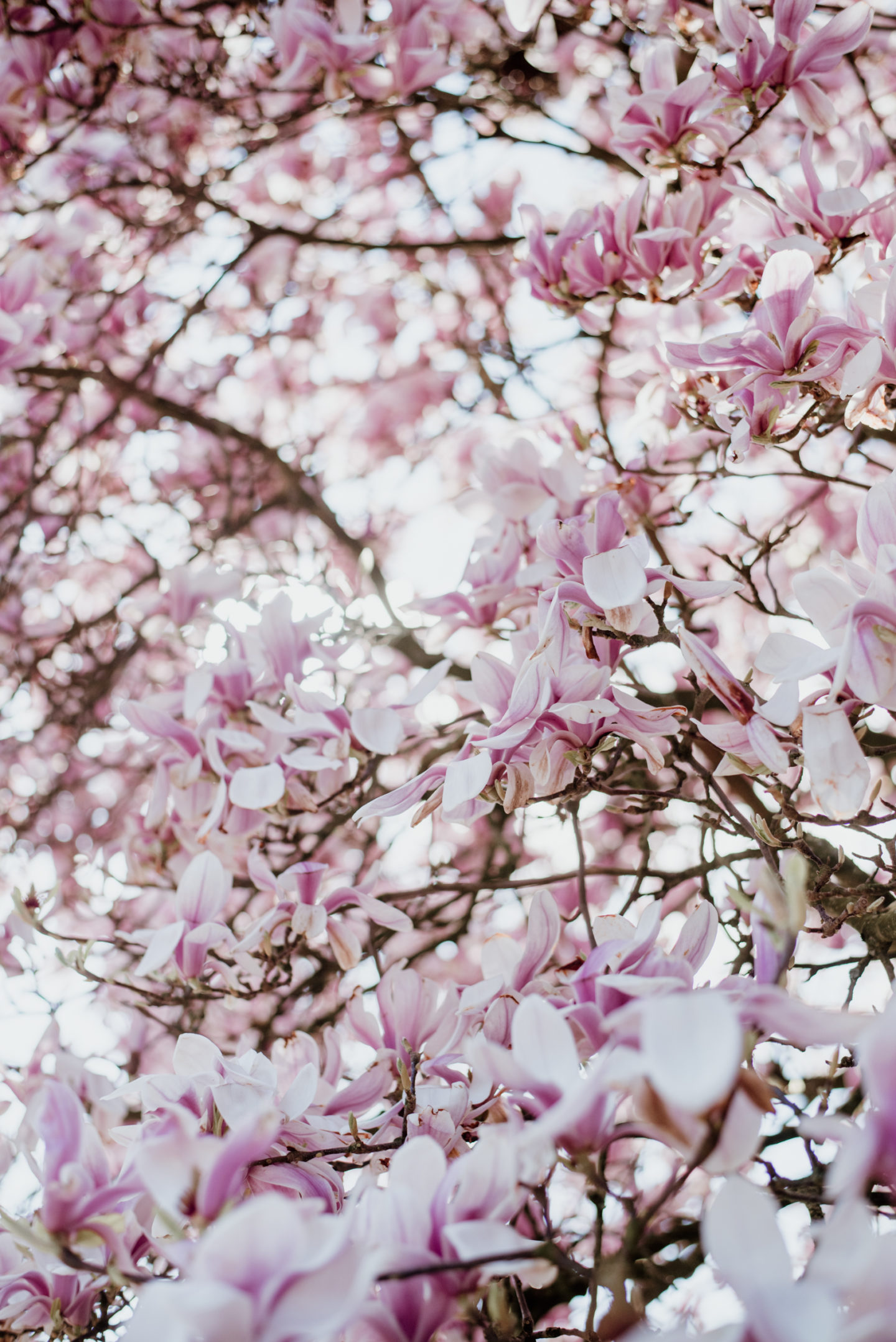 Hi friends! It's been a hot minute since I last posted, but here I am again with a fresh post and update. Life with the new puppy has been crazy. I spent my rare moments alone watching Netflix or doing something else that was completely mindless. Blogging just wasn't on my mind and I quite enjoyed some time away.
We made these outfit photos during one of our many 'corona walks' in the neighborhood in early Spring. The magnolia probably gives that away, haha. I got this jacket on my last trip to the city a few days before our government launched the lock down. I think it was March 11th. Last week I returned to the city for the first time for a work-related meeting. It felt strange to be there again. I don't think I fully realized just how long we'd been on 'house arrest' until then. After my meeting I had lunch with a friend at one of my favorite coffee places and afterwards I popped into a plant store. I swear I felt a hint of normalcy right there.
This outfit was lock down favorite. I must admit that I haven't really worn any nice clothes since we got our puppy. She jumps up at us and bites our clothes a lot, so I've been living in old jumpers and pajama bottoms lately. Since the jacket was new, I put it away so the dog couldn't reach it. And I think we all know what happens once you do that, right? Yes, I forgot I had it! Last week I was tiding up and I noticed it hanging in my closet. I decided to place it somewhere in plain sight to increase the chances of me wearing it. I'm really glad I did, because it proved to be my perfect companion for the chilly summer night's we had. My friends gave me compliments on it which is also a rarity worth mentioning, haha.
I hope you are all well and enjoying the summer time, wherever you are. We are staying home and doing little day trips in our own country this year. The weather is promising to be very nice this week so I think we'll take advantage of that. Have a good one!
Outfit details: H&M faux-suede jacket (only available in black) • H&M gingham pull-up trousers (sold out) • Comptoir Des Cottoniers silk sleeveless blouse (old) • Sperry topsiders (old)