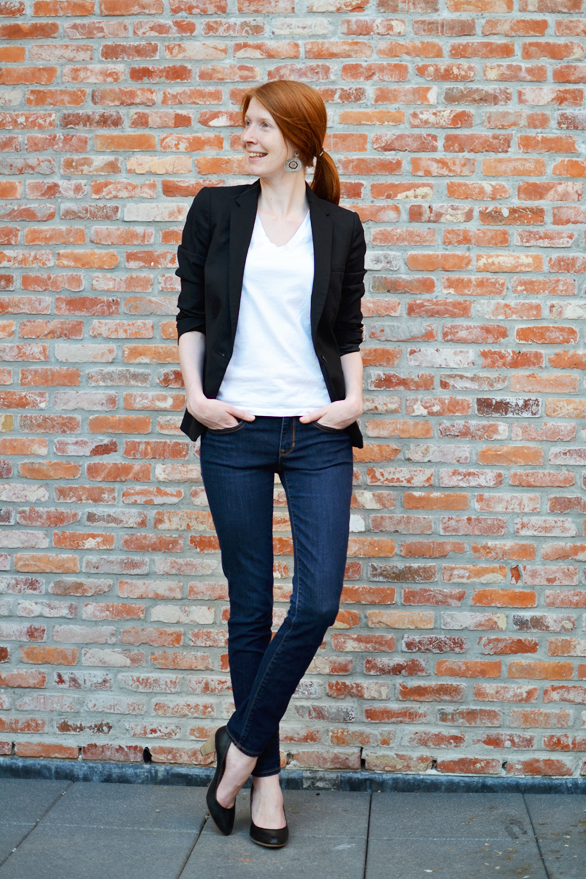 Every style guide will tell you that you need a black blazer and indeed: it is a good basic. But I have big trouble finding the perfect one. I got mine from Mango a couple of years ago to replace the cheap and ill-fitting one I had from Forever21. At first I was really happy with my purchase, but then it was quickly thrown out of my jacket-rotation. I don't know guys. I feel really uncomfortable when I wear it, even though it looks perfectly fine when I look at it in the pictures. There's something about the sleeves that makes it just feel wrong somehow, and therefor it got banned to the "can't throw away because good basic, but still won't wear"-pile.
We were watching the first season of Ray Donovan a couple of weeks ago and I really liked the outfits they put on actress Katherine Moennig (Lena in the series). A simple tee, jeans, heeled booties, a leather jacket or black blazer and some nice jewelry and MAN, did she look gooooooood. When I wasn't sure what to wear with all the rain we had last week I decided to try Lena's outfit recipe and give my black blazer another chance. My white tee isn't the Pinterest-perfect tee, but it works and my big black/silver earrings were the perfect finishing touch. I rolled the sleeves of my blazer up to 3/4-length and it totally made me feel badass.
As I said we had lots of rain the last while, so hence the gorgeous brick wall behind me. We didn't really feel like going outside and searching for a shoot location as we still don't know our new hometown that well and the clouds weren't looking very nice. We didn't want to be caught in the rain, but I've also missed so many posting days in July that I did not want to start August on a bad note. Our terrace on one side looks out on the back wall of a neighboring building so I went with the easiest solution. This paragraph deserves a #bloggerproblems and I'll be back on Thursday with a… beauty post.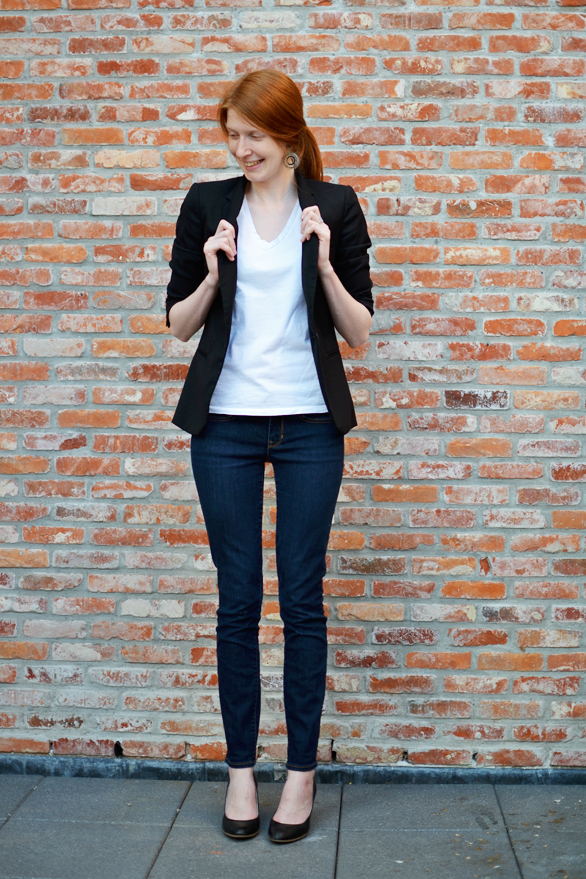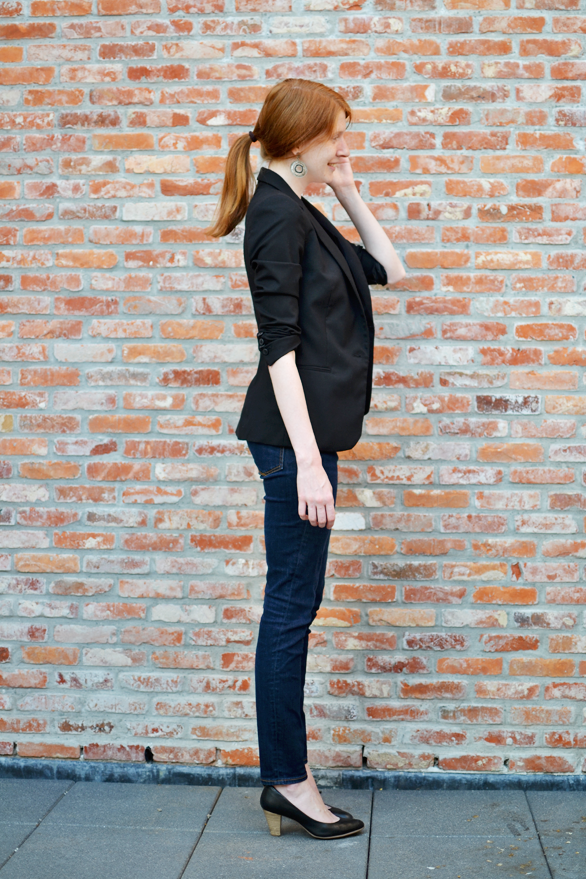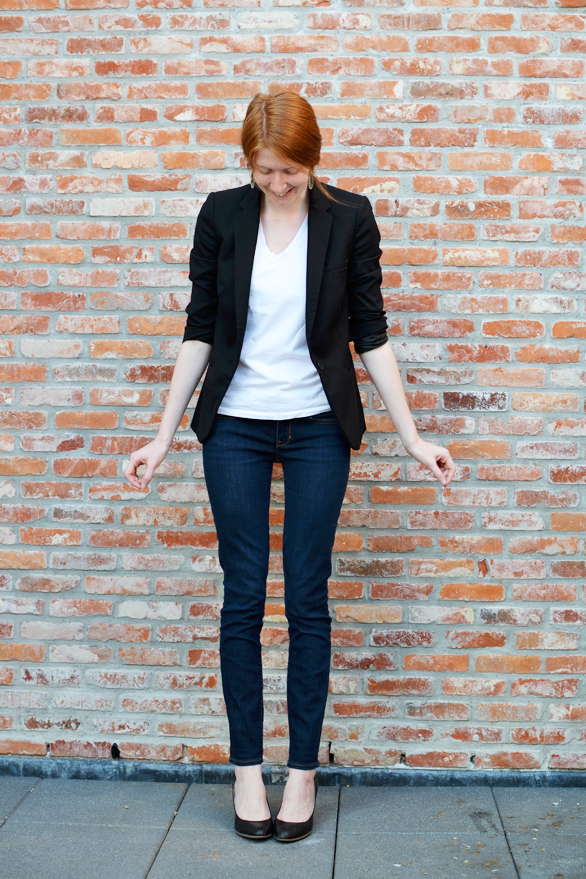 blazer: Mango • tee: GAP • jeans: GAP • heels: Cypres • earrings: Twice As Nice