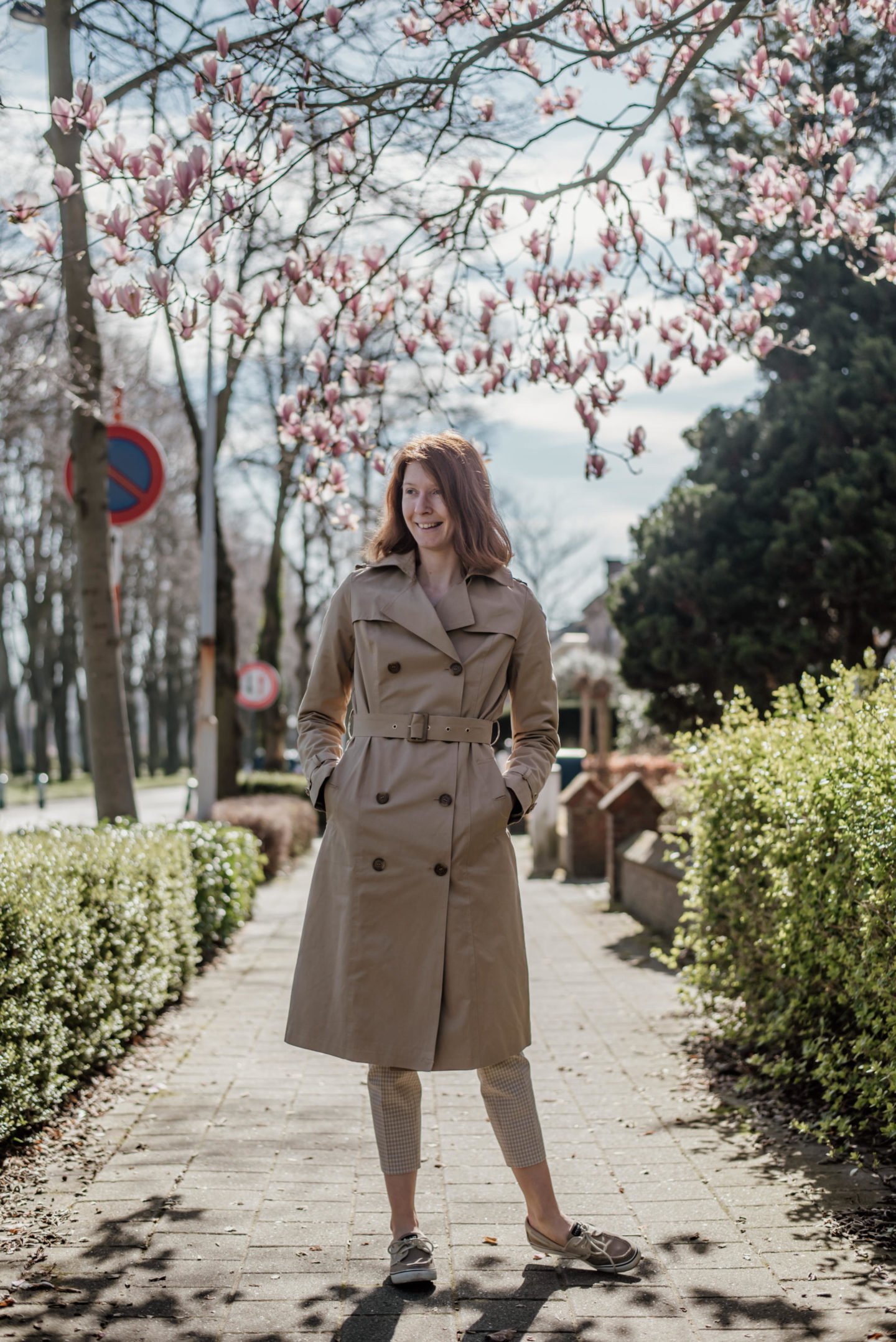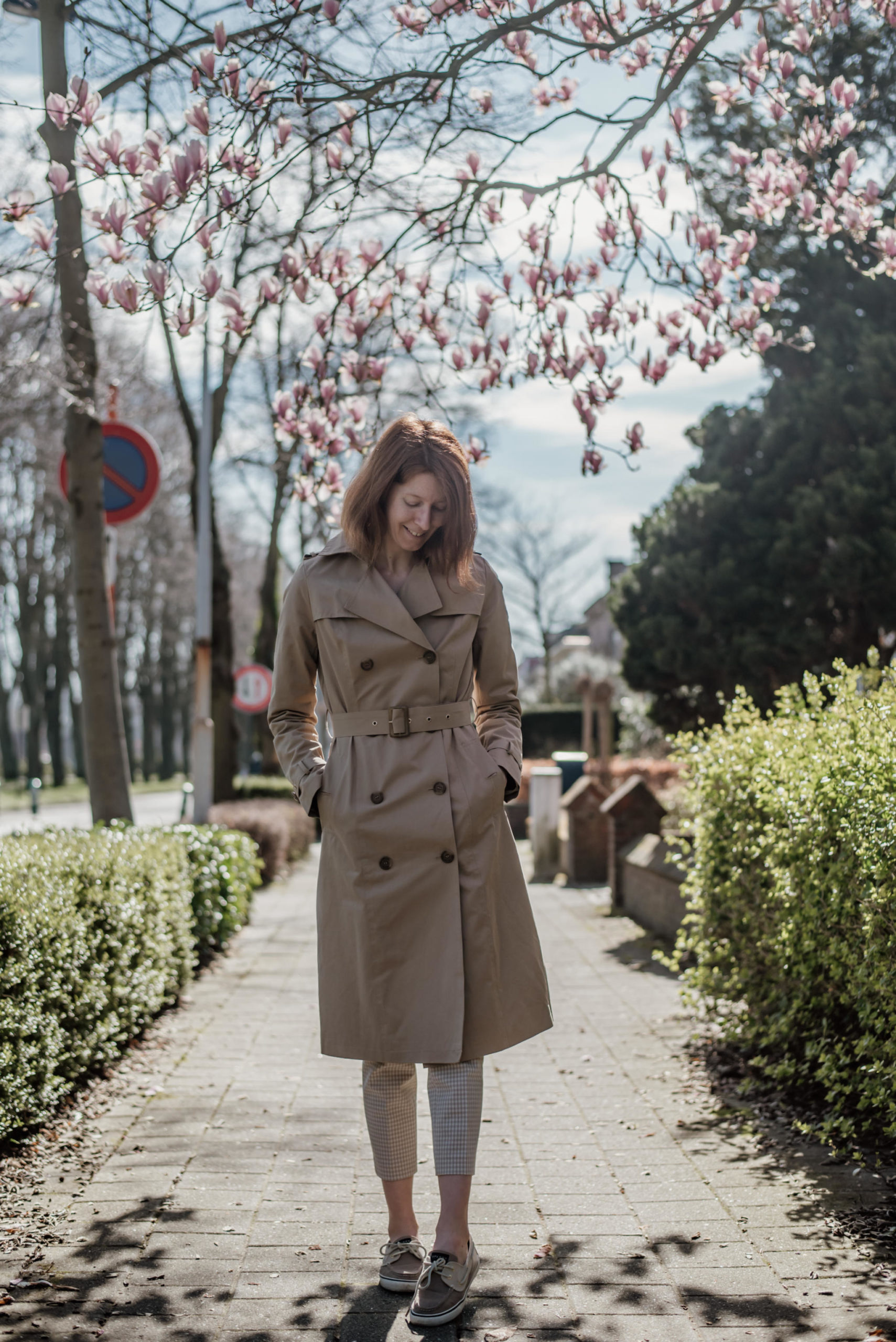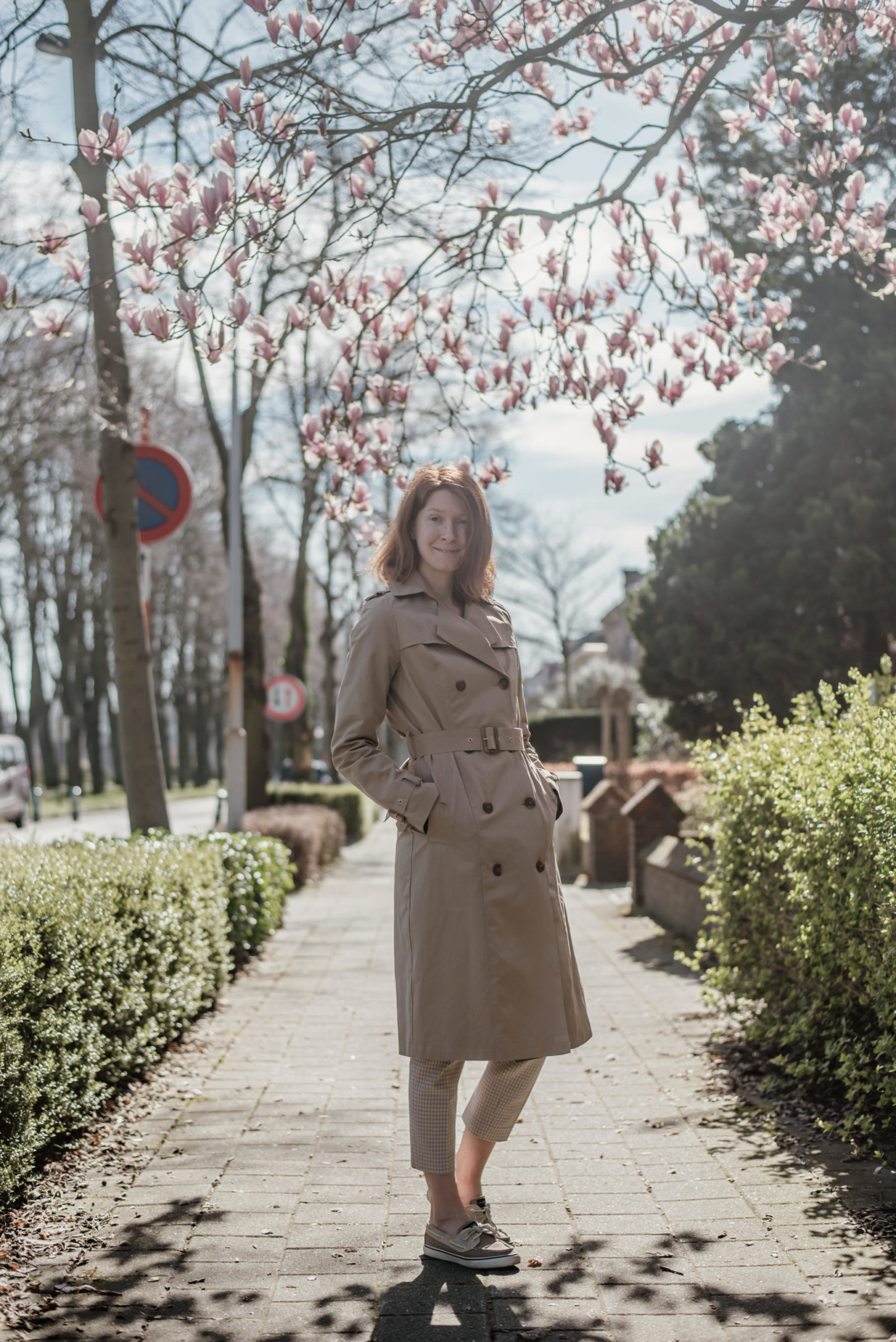 Long time followers of this blog might remember a certain H&M trench coat that I *might* have worn with every outfit back in 2012-2014. Not saying I did, not saying I didn't, haha! That coat went a long way and took me from high school, to college and uni. We had a good time together, but eventually it became too small for me (I know how silly that sounds). I never found a worthy replacement until this year!
I went to the mall one day and while I had absolutely zero reasons to be there, I came home with two new items. This trench coat being one of them. I love the soft beige color, the tortoise buttons and the straight fit. My old trench was a fit-and-flare style, which I liked in high school, but not so much in the years after. A straight coat feels much more mature and is probably also going to be easier to style. I bought the smallest size they had (EU34/US2) and it's still a little loose around my shoulders, but I don't mind as that extra room means I can comfortably wear a sweater underneath.
We're starting lock down week 8 in Belgium, but my mind is somewhere else completely. Our lives are about to change big time on Wednesday and I'm nervous as can be. We are fully prepped (I think… oh goodness… HELP!) and there's nothing left to do but wait. Time has never moved more slowly!
Also, do you notice anything strange about this blog today? I think it looks different, no?
Happy Monday!
Linking up with Weekday Wear Linkup from Away From The Blue
outfit details: C&A Trenchcoat • H&M gingham trousers (sold out, black version available) • Sperry Authentic Original Boat Shoe