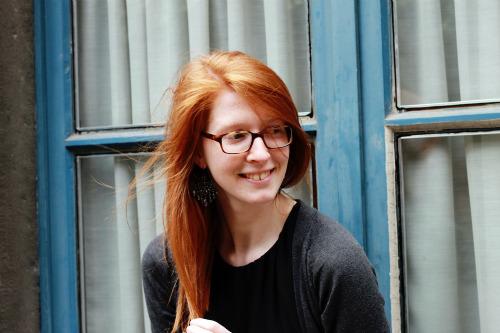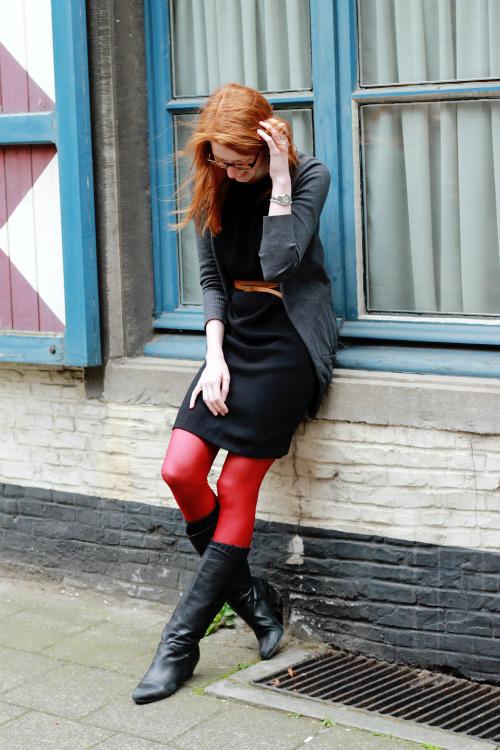 Zara Dress & cardigan, Veritas tights, Footwork boots, Stradivarius belt
Yesterday
Laurein
and I took a train down to Antwerp after school to attend the pressdays. I hadn't planned on this and so I wore what I'd normally wear on a schoolday and didn't bring my own camera. Laurein snapped these pictures of me in an alley right before a fresh rainshower poured down on us. Hence the frizzy hair. The weather has been terrible for days now and I really hope we get some sun on sunday (what's in a name) because I have my birthday shoot planned! Yay!
In more exciting news, I got the internship! Thank you so much for all your loving support. All those crossed fingers worked really well! You guys are incredible! The interview felt a little weird though. Both my future mentor and I didn't really know what we we had to say and I felt completely awkward. If all job interviews go like this then "oh boy". I got asked about my grades and the experiences I had during this years internship in the elderly home and was then told that I absolutely had to get my drivers license before I started the internship. Again, "oh boy"! At least I still got about 10 months to get it right? Right. #ginormousfears
Have you entered my current giveaway yet? You can win a £50 giftcard to ASOS, GAP, J.crew, Madewell and more!
Nikki