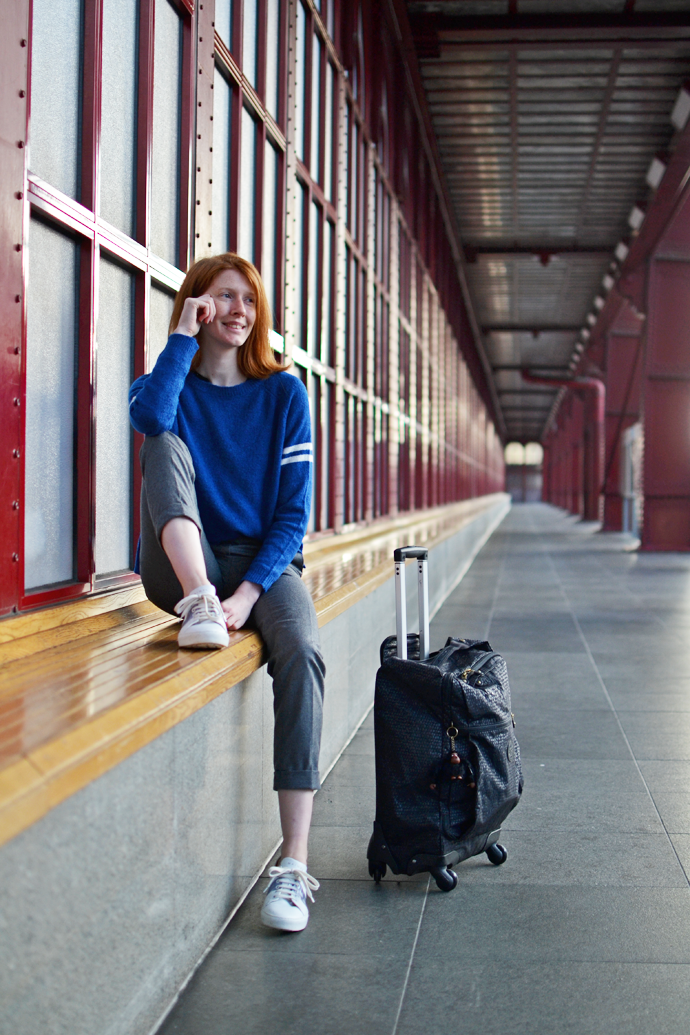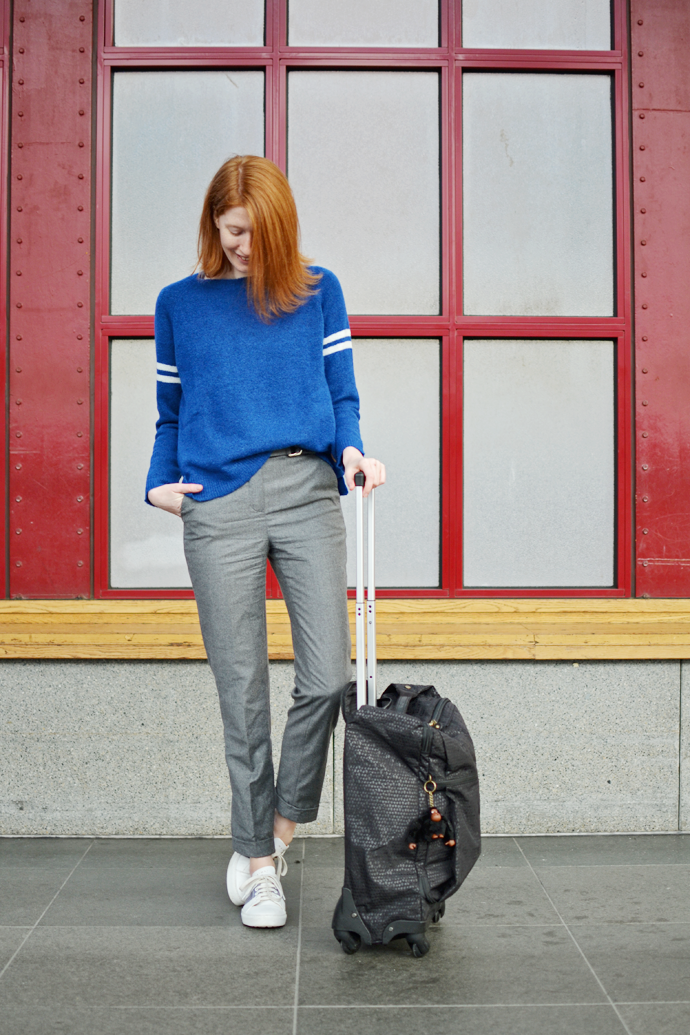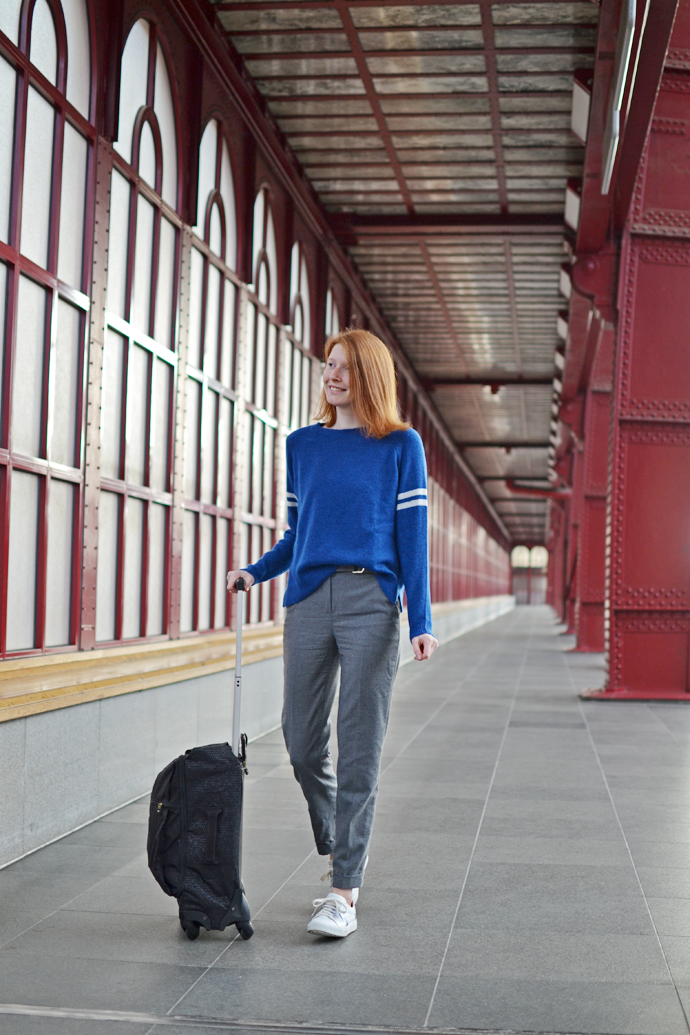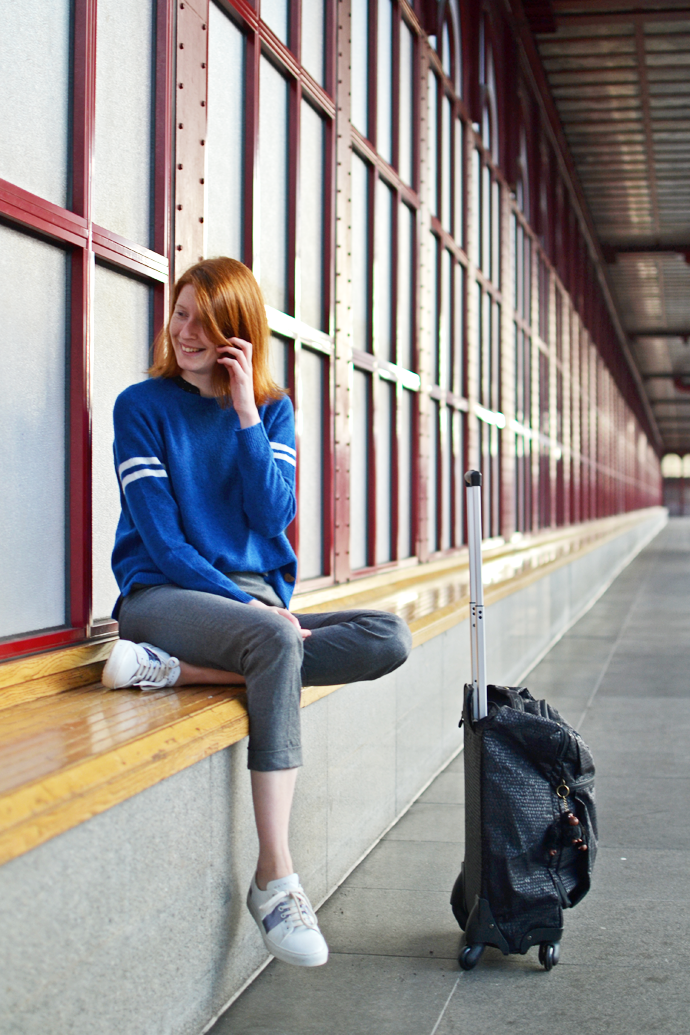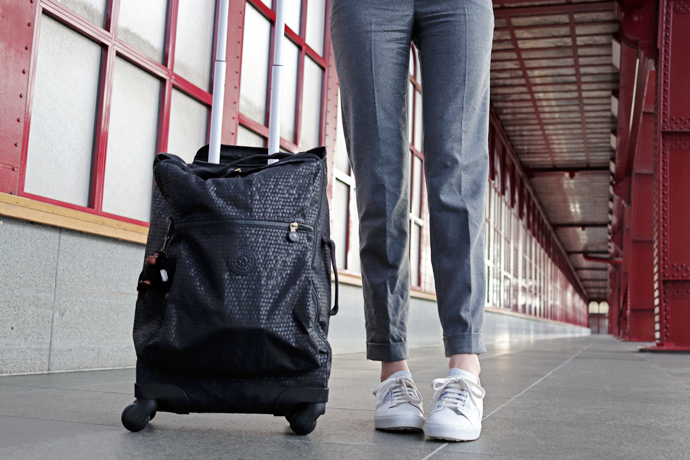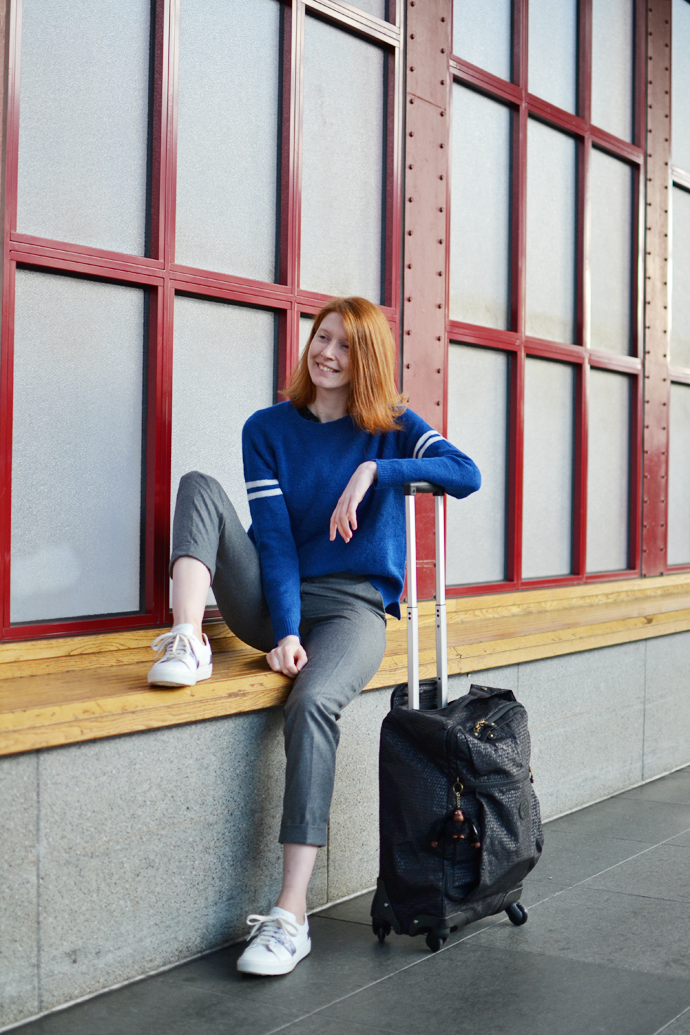 Things are finally winding down in this household. I'm back to work without the foresight of vacation and I haven't started prepping for the Holidays just yet. With a laid-back week ahead of me I found some time to edit a few of the outfits we've shot this Fall and I want to kick the series off with this travel look!
If there's one rule in travel dressing it surely must be "comfort above all"! My travel outfits usually involve my black J.Crew pixie pants (a fancy way of saying leggings), an oversized knit and sneakers. I love that my new Kipling trolley – which I have lovingly nicknamed Mr. Darcey – is just as fashionable as it is comfortable to travel with (read my review of the Kipling Darcey here). The embossed fabric and matte gold design details add just that little touch of chic to my otherwise comfy airport attire. For this look today I swapped my leggings for a trouser that is somewhere between dress pants and joggers. It's slightly cropped and has a twisted hem, but the pleat and gold belt detail make it an upgrade from your average jogging bottoms. It comes as no surprise that it is another find from Massimo Dutti. The cobalt blue sweater is brand new from Brownie Spain and that perfect slouchy piece to wear while cramped in tiny airplane seats. Even if it's just for a one hour flight.
I have started dreaming up destinations for 2018. So far I'm thinking about going north a few times and exploring more of Teh Netherlands. We were in Utrecht for a short few hours this weekend and I fell in love. I can't wait to go back in the Spring and spend more time in the city. I could use some inspiration for the rest of the year though. What are your dream destinations? Or do you have an idea about a city that I cannot miss in 2018? SHOOT!
Outfit details
trolley: Kipling Darcey (c/o) | sweater: Brownie Spain | trousers: Massimo Dutti | sneakers: MaiMai