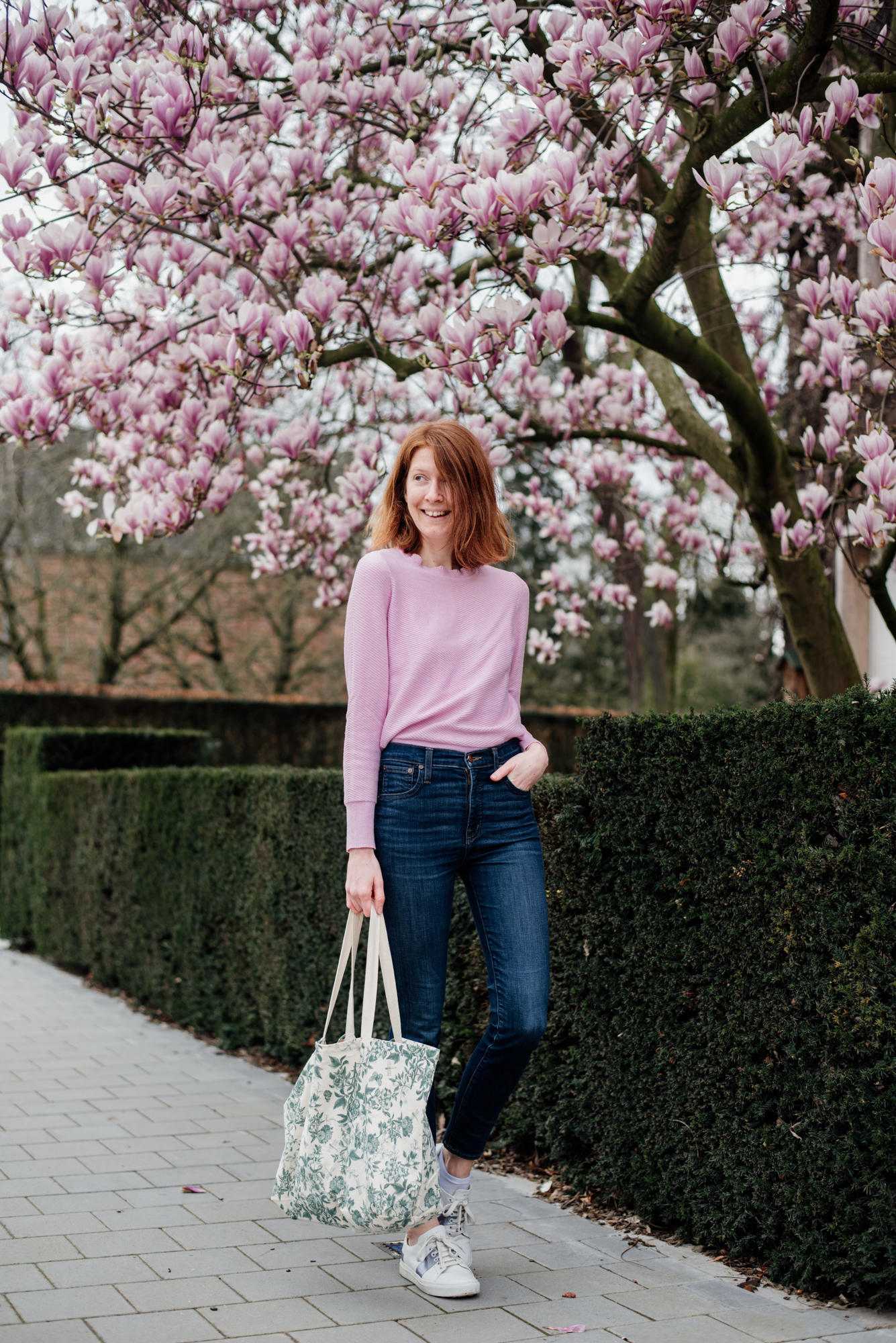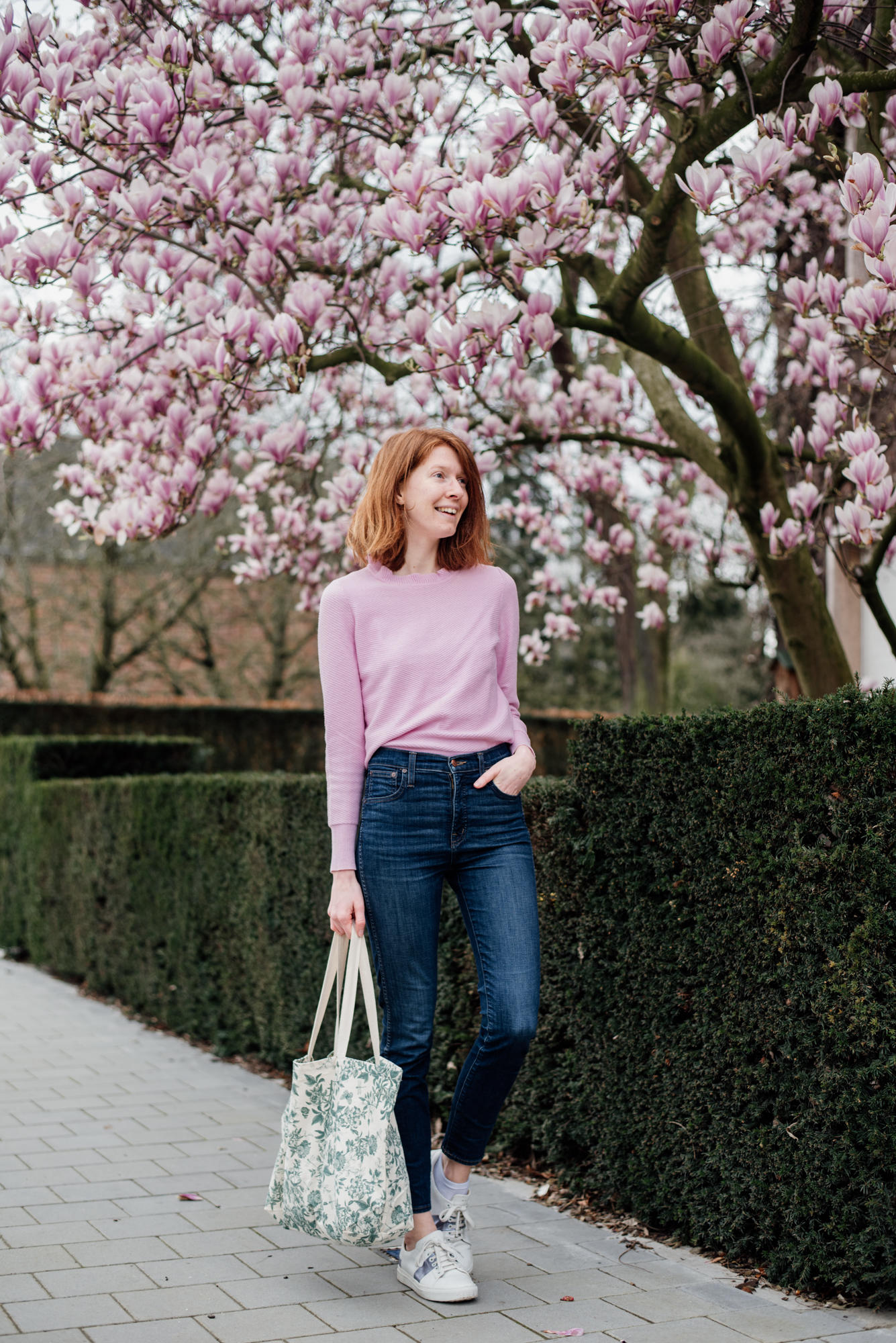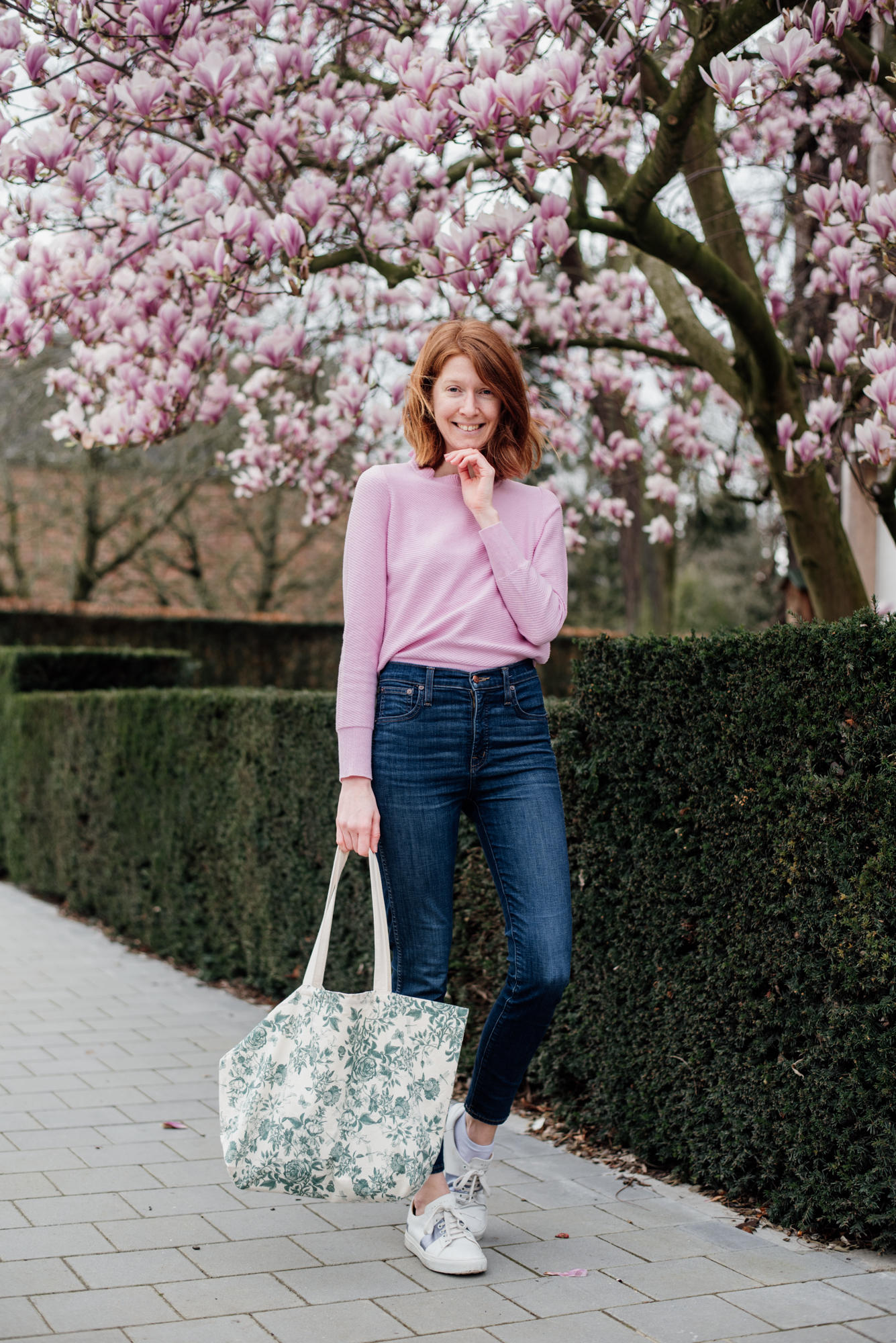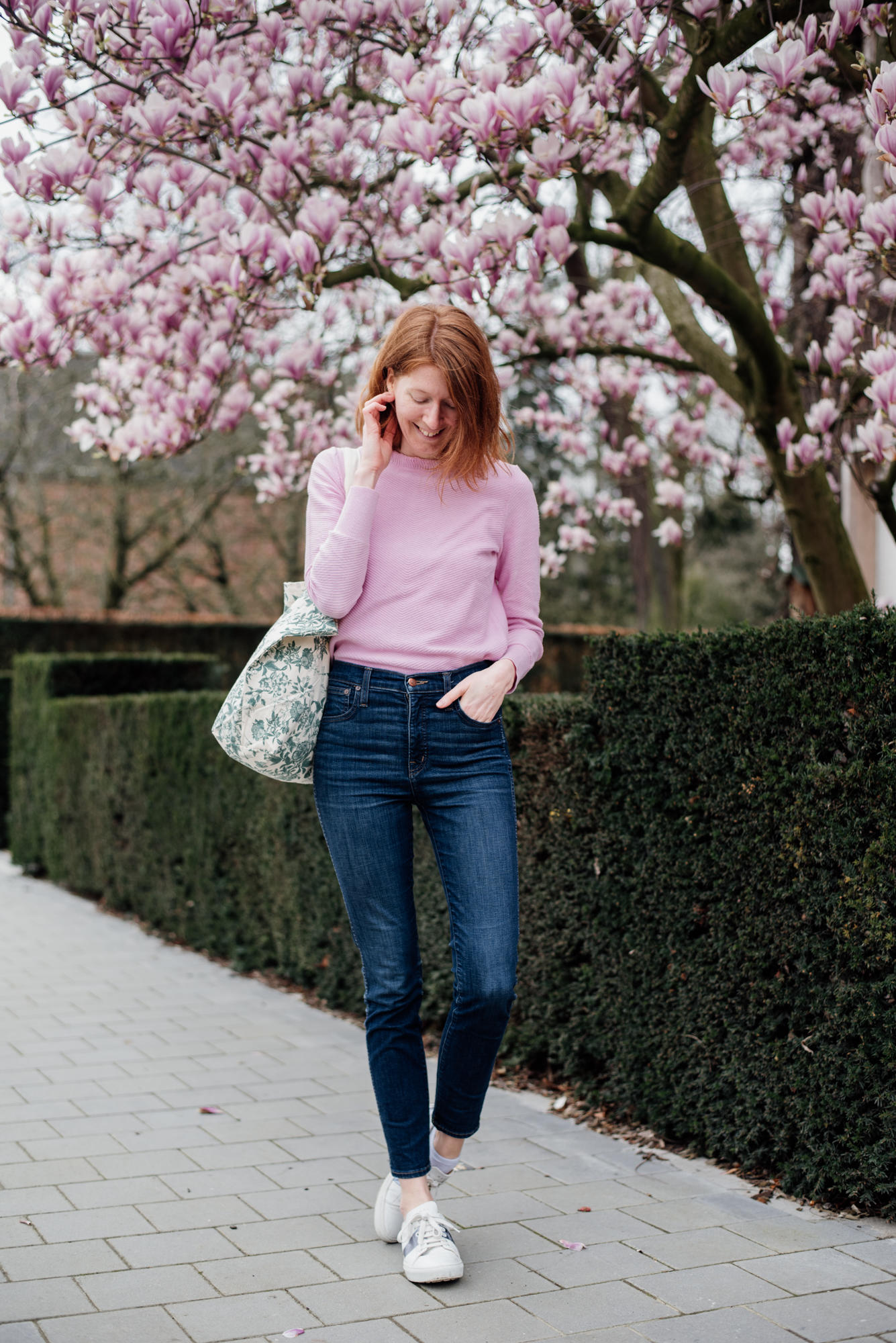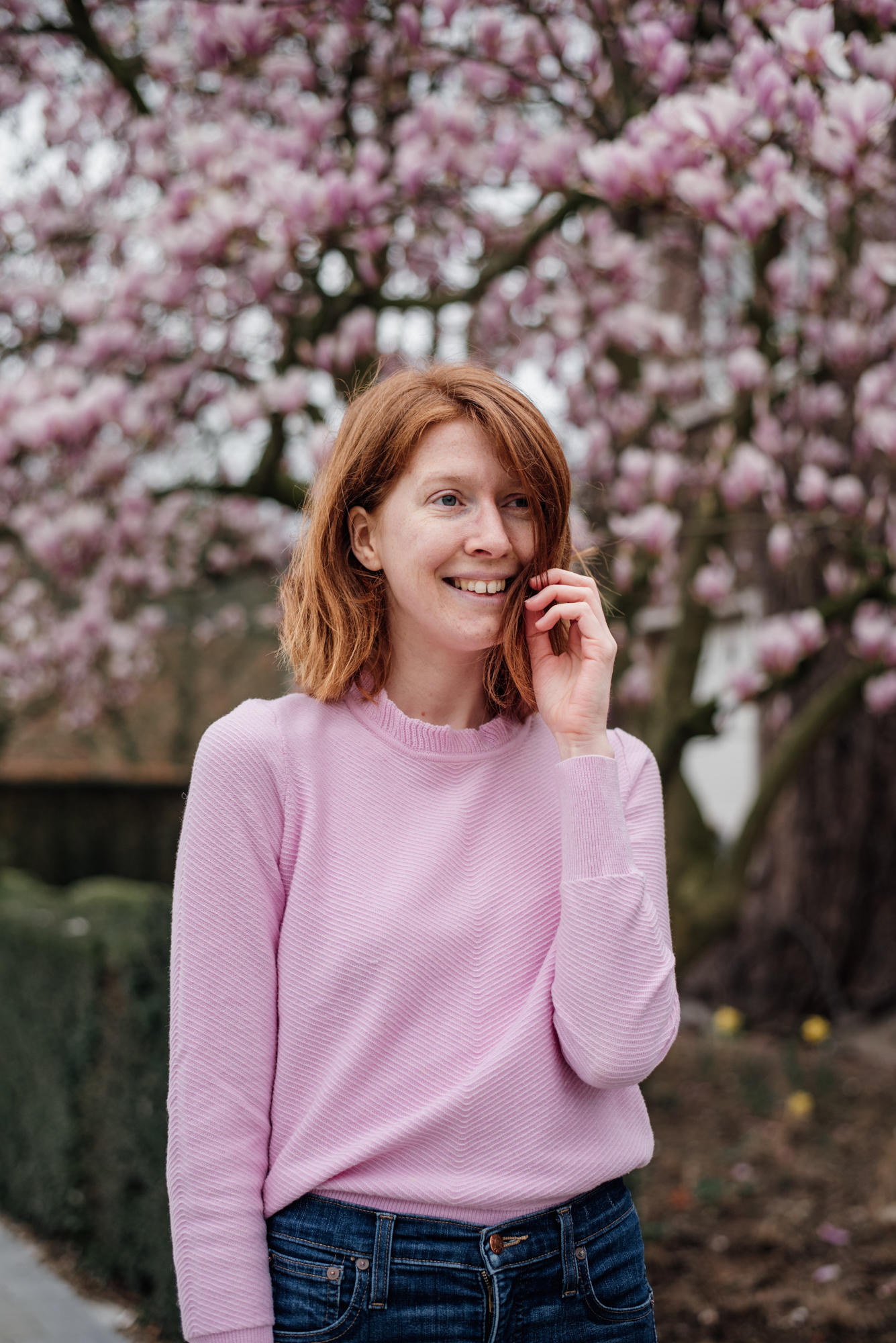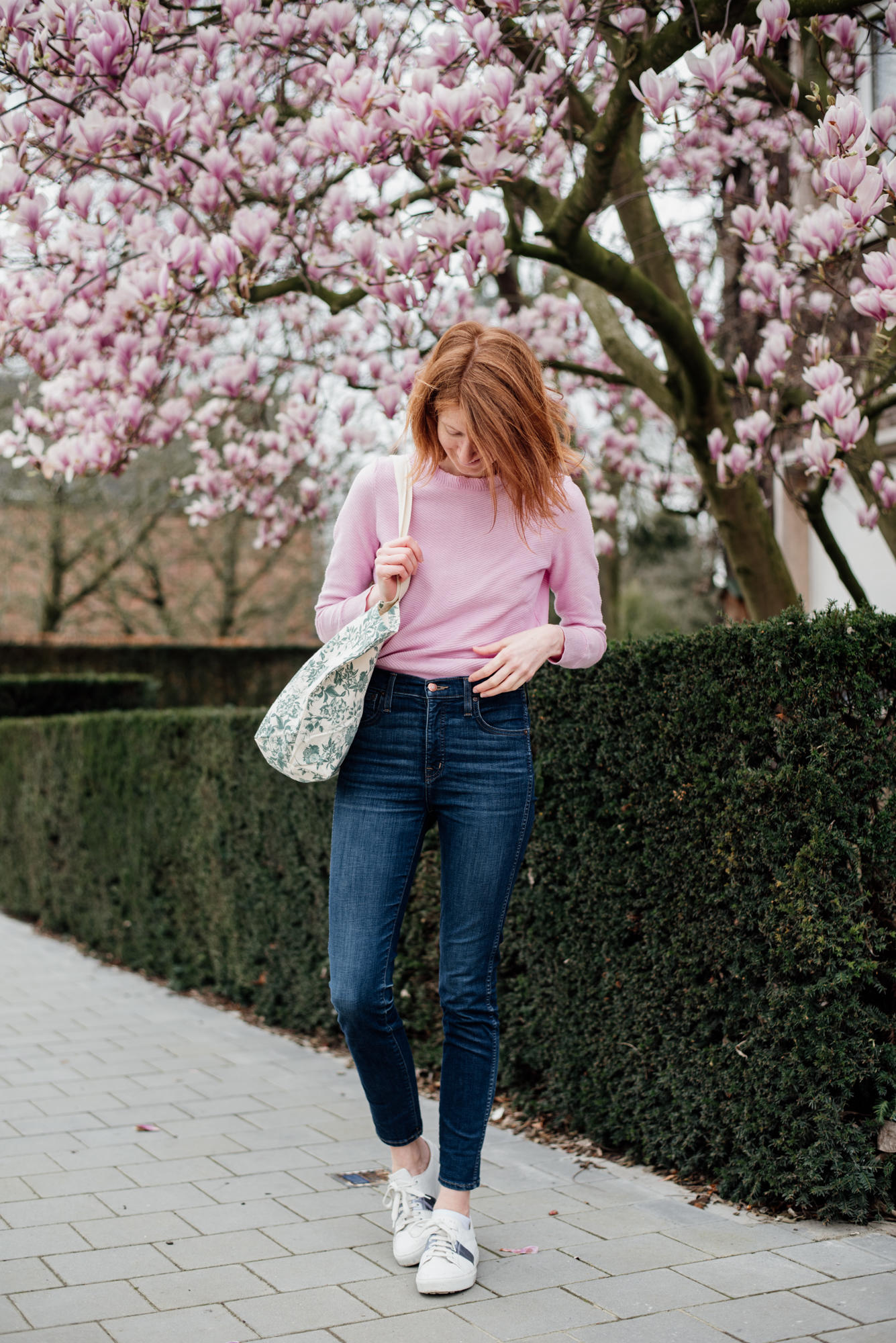 While Fall is by far my favorite season, Spring is a serious contender for the title. Would you just look at that beautiful magnolia tree behind me? I mean… isn't that gorgeous!? It was mid March and it seemed as if Spring had decided to show up early to cheer us up a bit. We spotted this tree on one of our first quarantine walks and while most Magnolia's were still sleeping, this one was already showing off thanks to its spot in a sunny front yard. I brought my camera along and we took full advantage of this beauty to have an impromptu outfit shoot.
Nothing about this outfit is new. I've owned that pink sweater for 3 years and have been meaning to shoot it all this time, but never got around to it. Thanks to the lock down, it finally happened! We already went out a lot for walks on weekends or evenings, but we've done it even more since the lock down was put into place. I've been taking advantage of our extra outings to finally shoot some of my favorite Spring outfits from the past years. This one just happens to be the first.
One of my girlfriends call this my 'frumpy' sweater. She's been doing so since I got it and every year when I pull it out I send her a picture to announce its return. She's right though. The candy pink color and frilly neckline would be perfect for a Regina George on a Wednesday and are not my usual style. Yet it's one of my most worn spring pieces. It's perfect for March, when you're tired of black winter clothes, but it's still too cold for actual spring-y dresses and such. I also have a periwinkle blue sweater and another one from J.Crew that has candy colored stripes.
I'm waffling, aren't i? This post is going nowhere really and it probably already has far too many words, haha.
I hope you guys are still hanging in there. I'm currently going through what is possibly the longest week of my life. Something exciting is coming May 6th and time just won't move along right now, haha. Keep an eye on this blog and my socials next week to find out! I literally cannot wait!