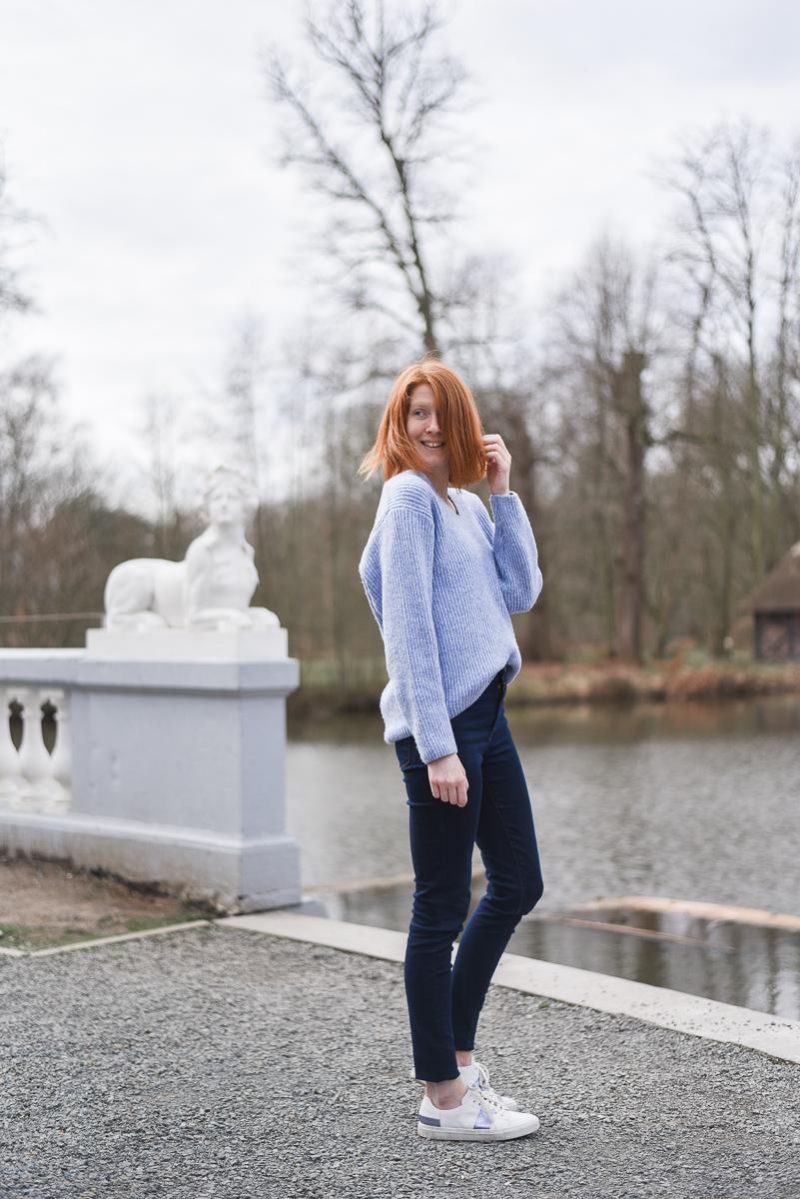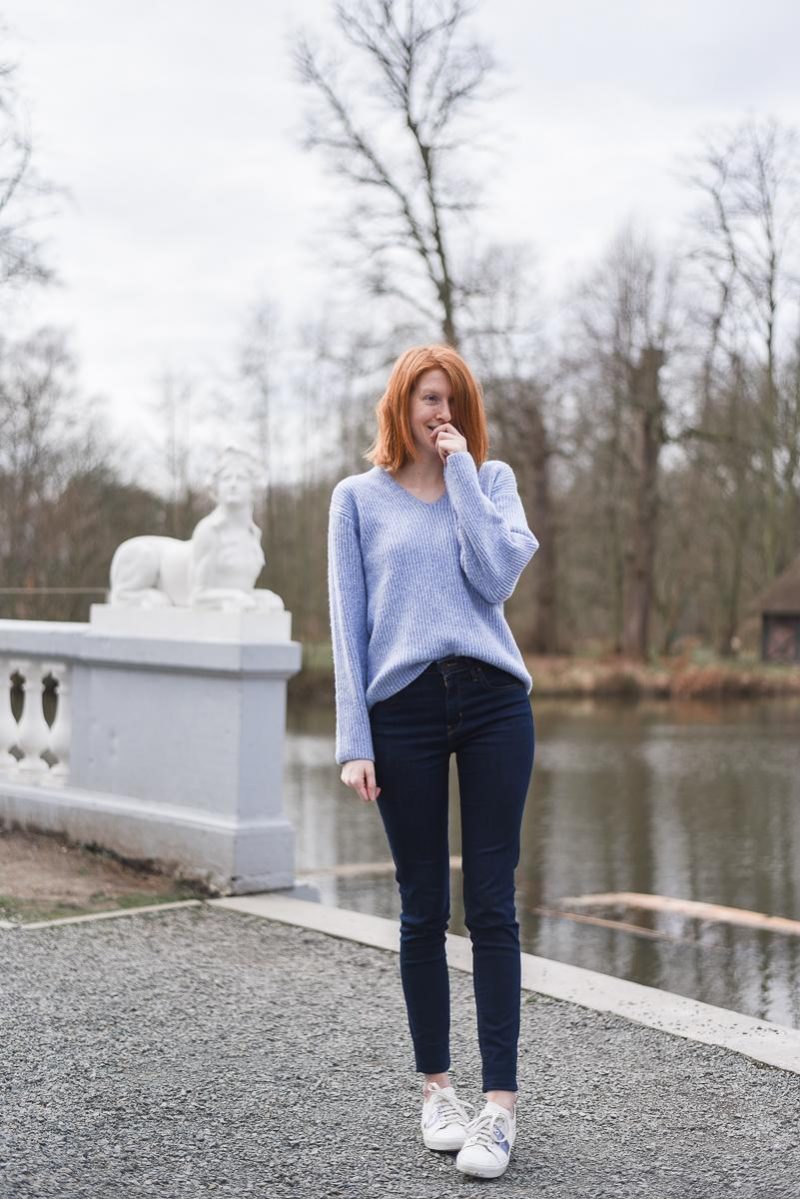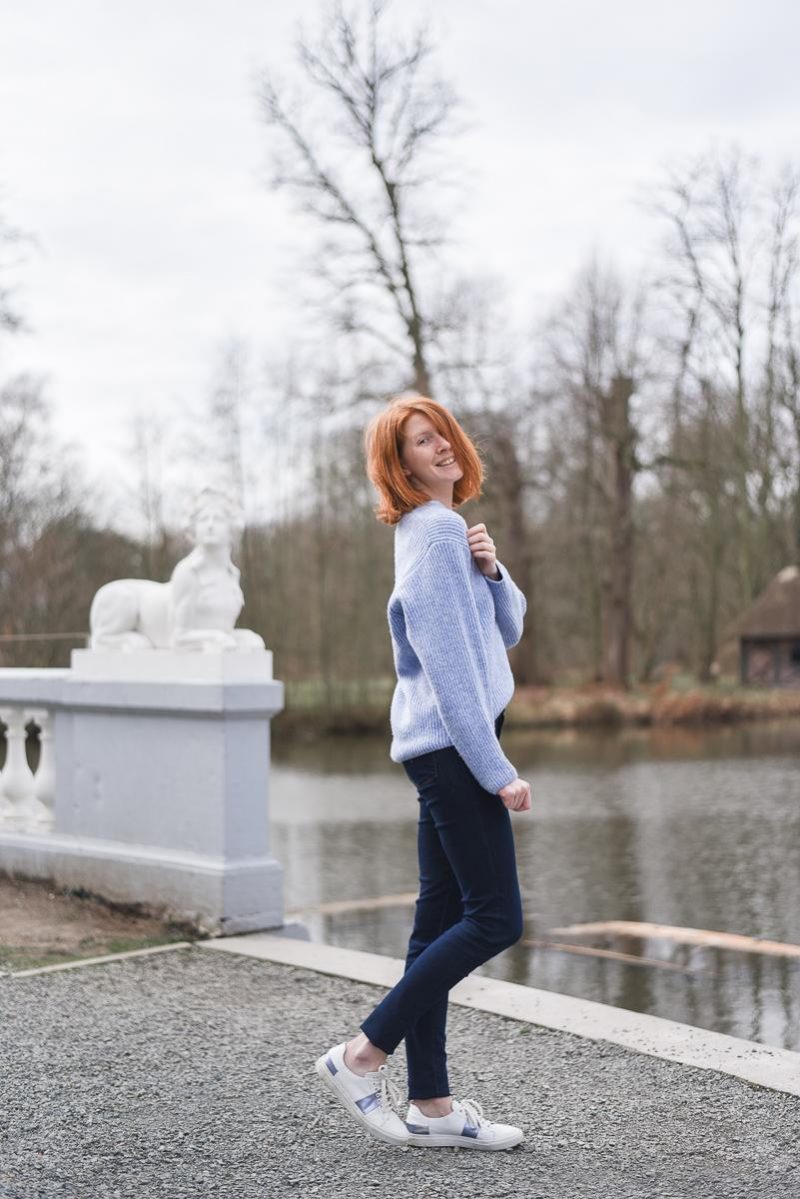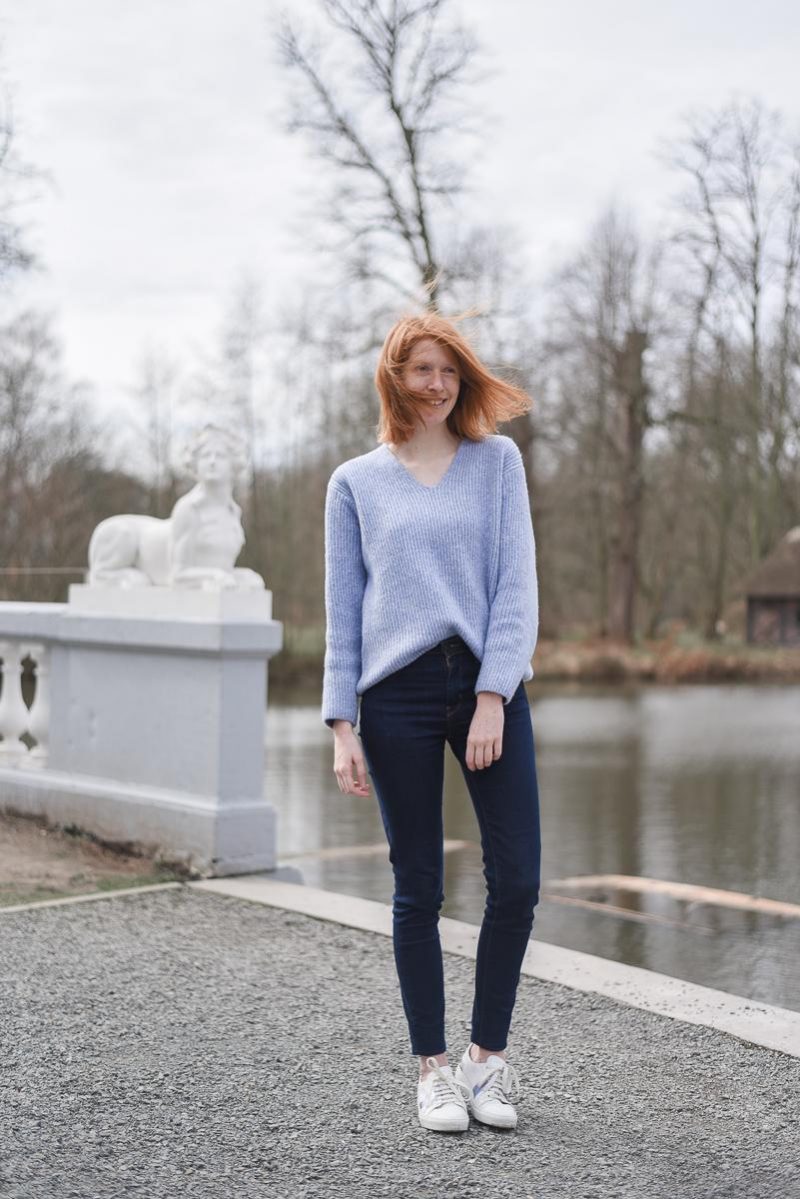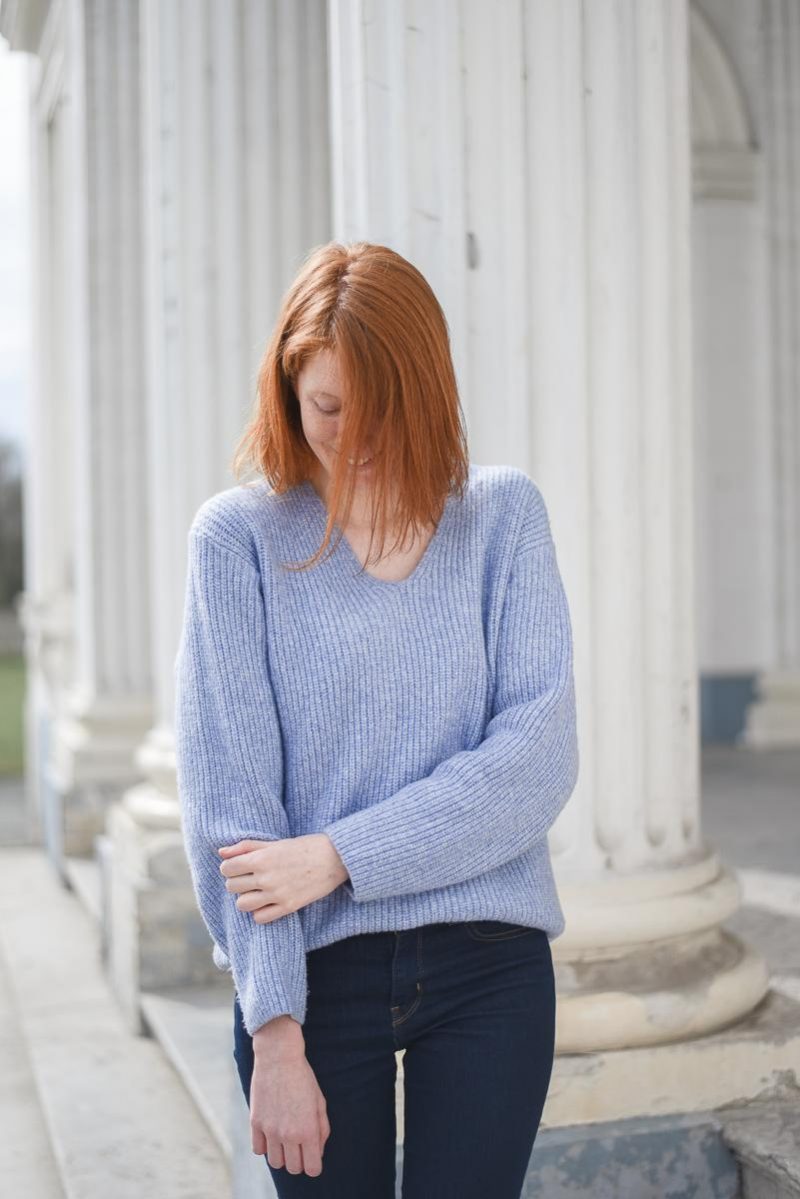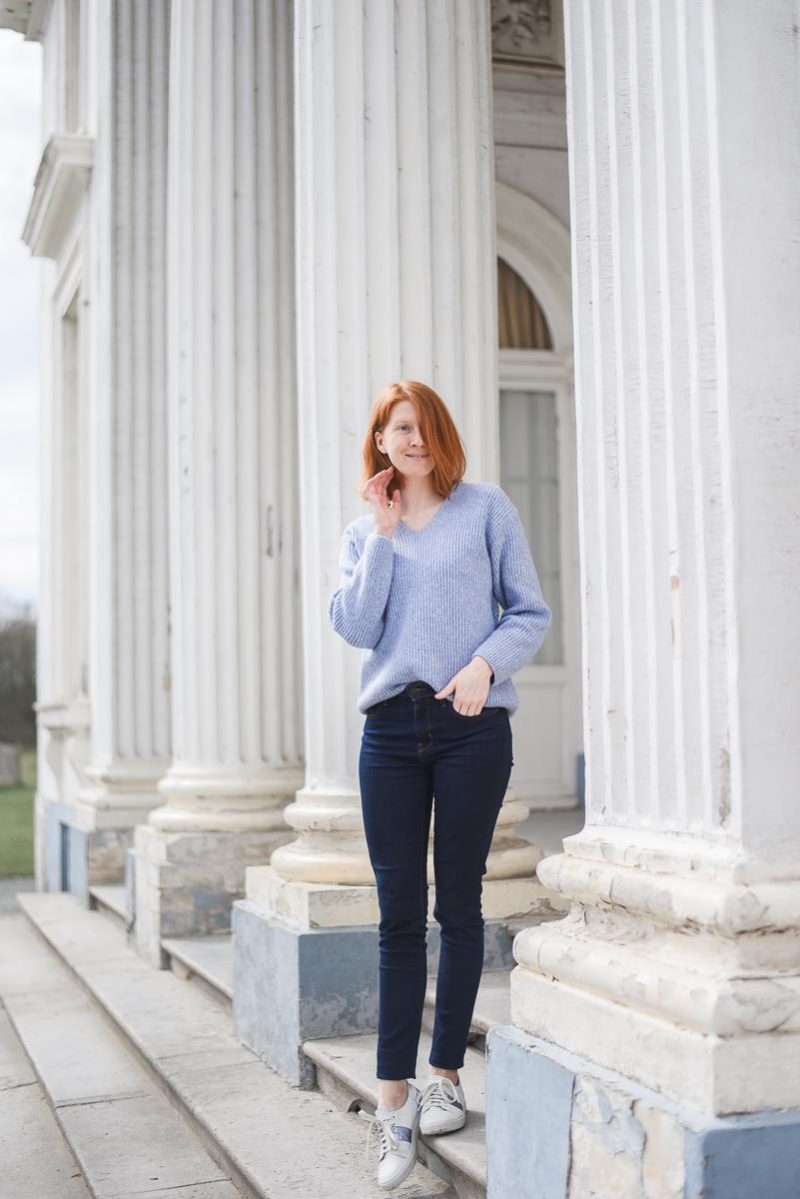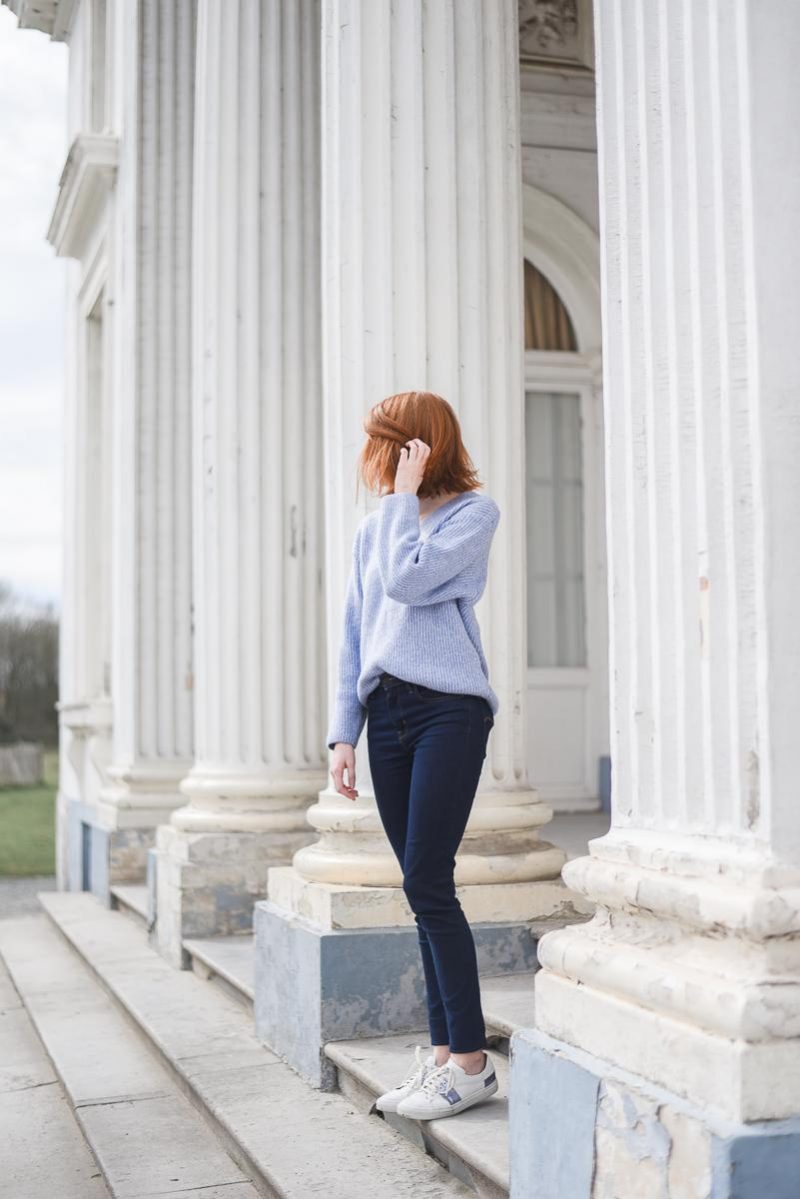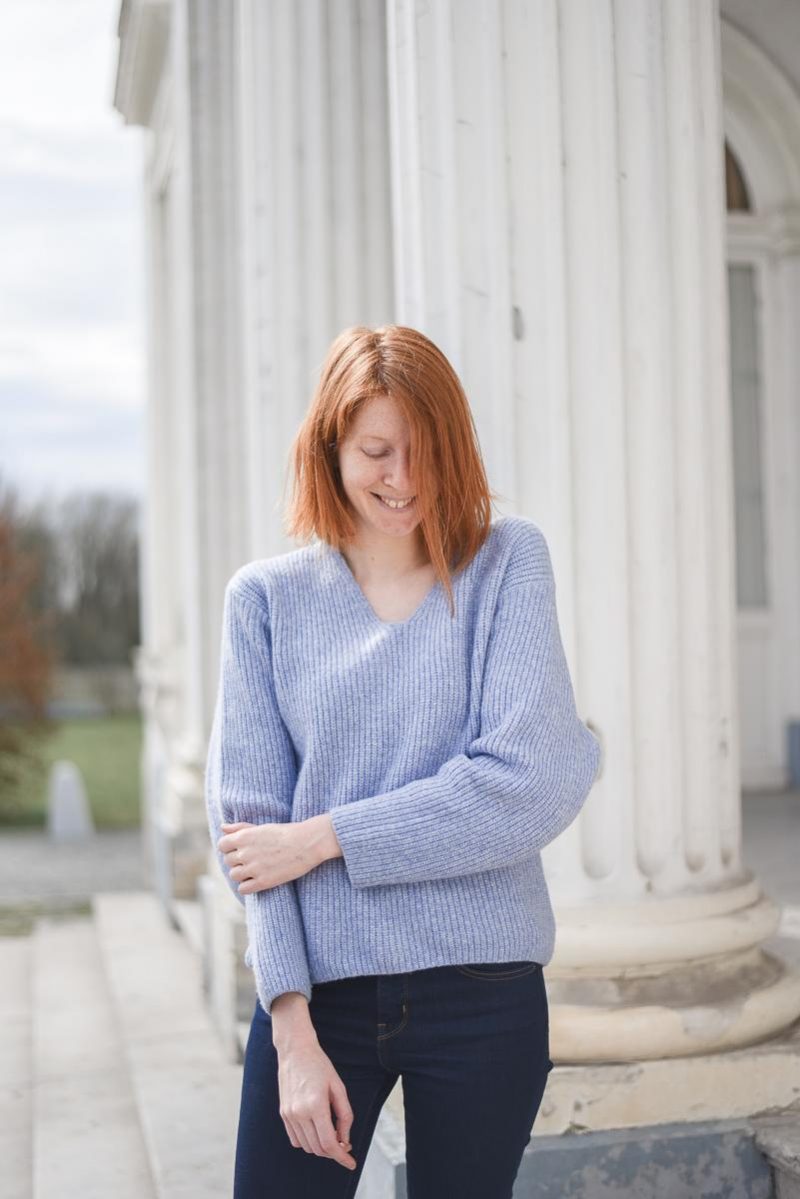 If you look closely at the photos you will see that the trees behind me are still bare. We made these photos on one of the very first warmer days of this year. I believe it was the first time I left the house without my winter coat in ages and it felt SO good. I wore my new sweater and white sneakers to celebrate the coming of the new season. You might remember the sweater from the Spring shopping wish list that I shared on my blog a few months ago. It was love at first sight with this pretty periwinkle blue color. The first time I saw the sweater I didn't buy it, because I didn't really need new clothes. When I came back into H&M a while later it caught my eye again and I had a little budget left after travelling, so I decided to pick it up anyway. I must admit that I haven't worn it as much as I thought I would, but I still love the color and it's a nice basic to wear on cool Spring days.
I'm suffering from writer's block and don't really know what more to write for you today. I have felt out of touch with my blog again for a while now and I'm finding it really hard to get back into the creative flow. Life has been overwhelmingly busy (all good things!) and it's easy to put my blog on the back burner and only share snippets of what's been going on on Instagram. I have made many promises about blogging in the past and failed at all of them, so I will spare you more of those and save myself from the pressure too. I have about 10 different outfits to share and about the same amount of travel posts sitting in my drafts, so I will see how successful I am at writing those and getting them up here for you all to read!
I hope you had a lovely weekend. We are currently waiting for a heavy storm to come in, so while the skies are getting darker I think I'm going to care for my house plants and prep some homemade watermelon-strawberry lemonade. It's my summer specialty!
Outfit details
sweater: H&M | jeans: Levi's 721 high rise skinny | sneakers: Mai Mai