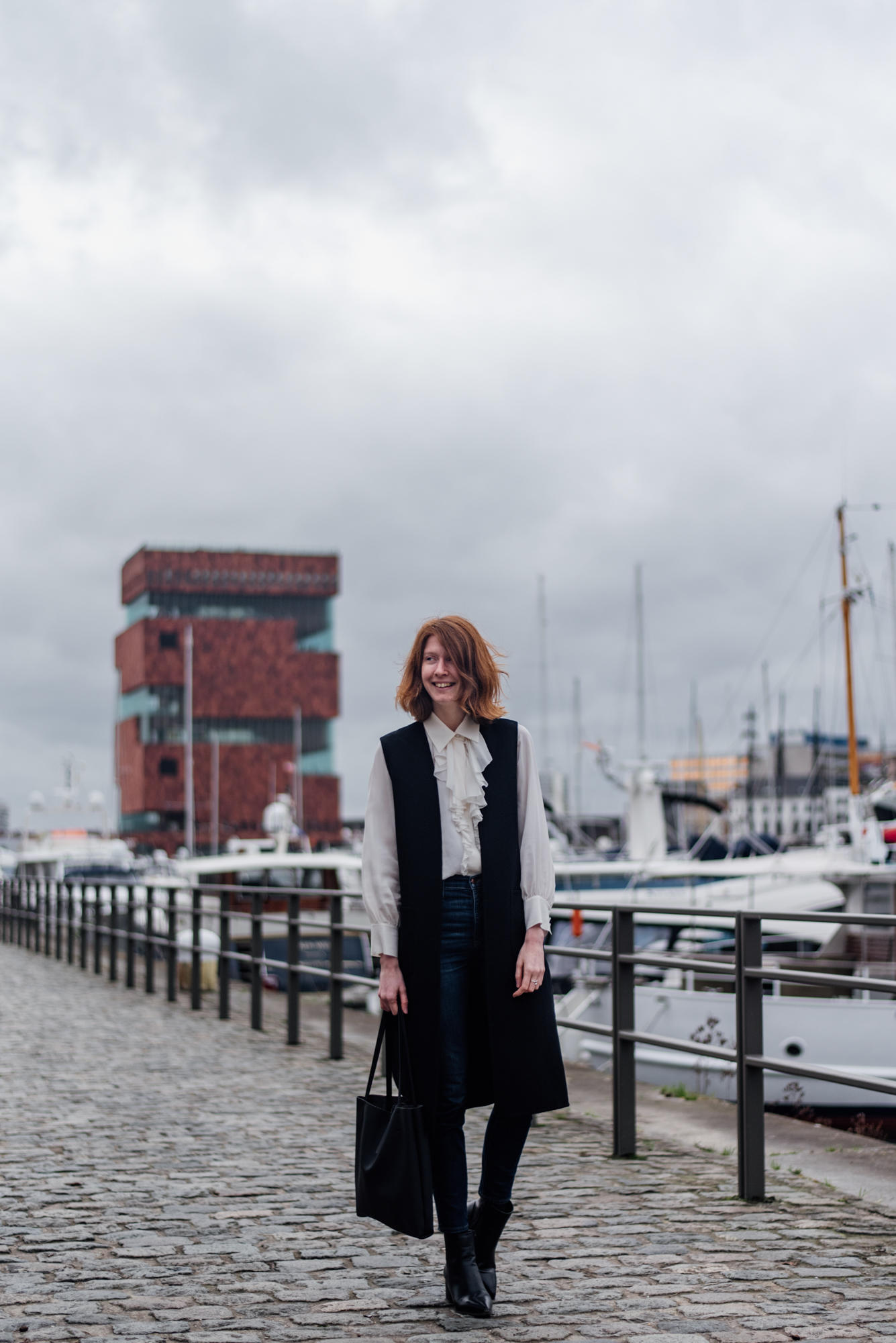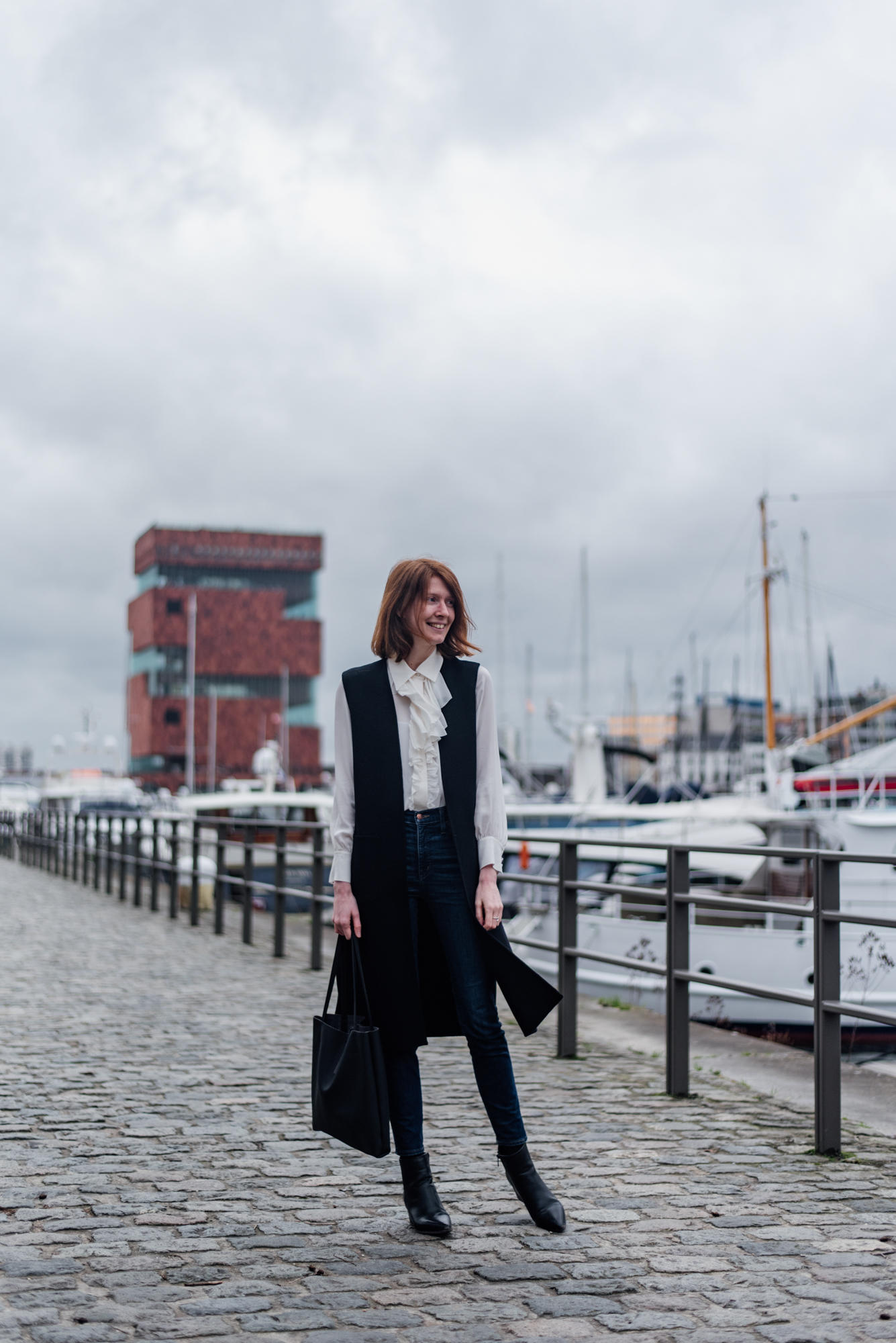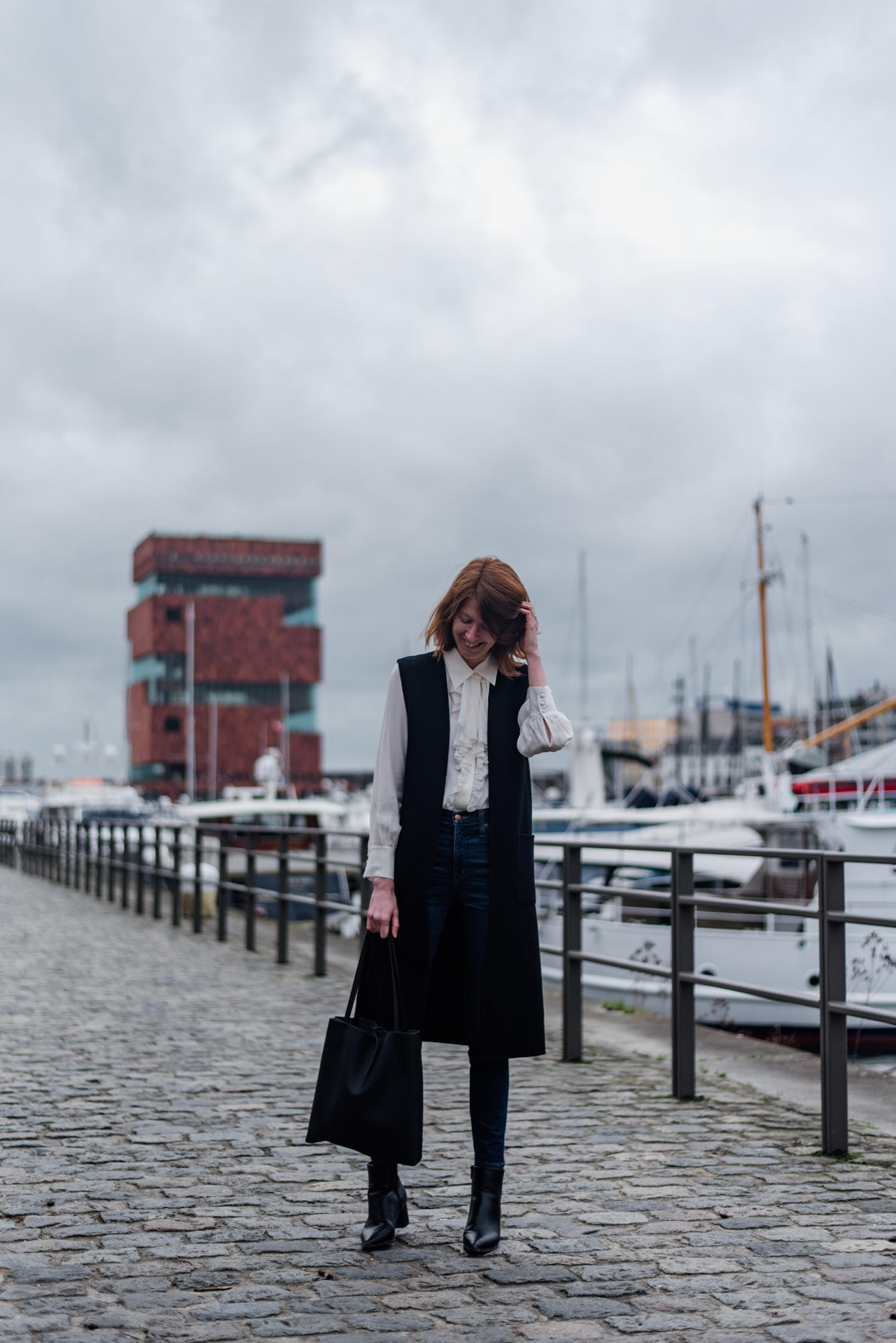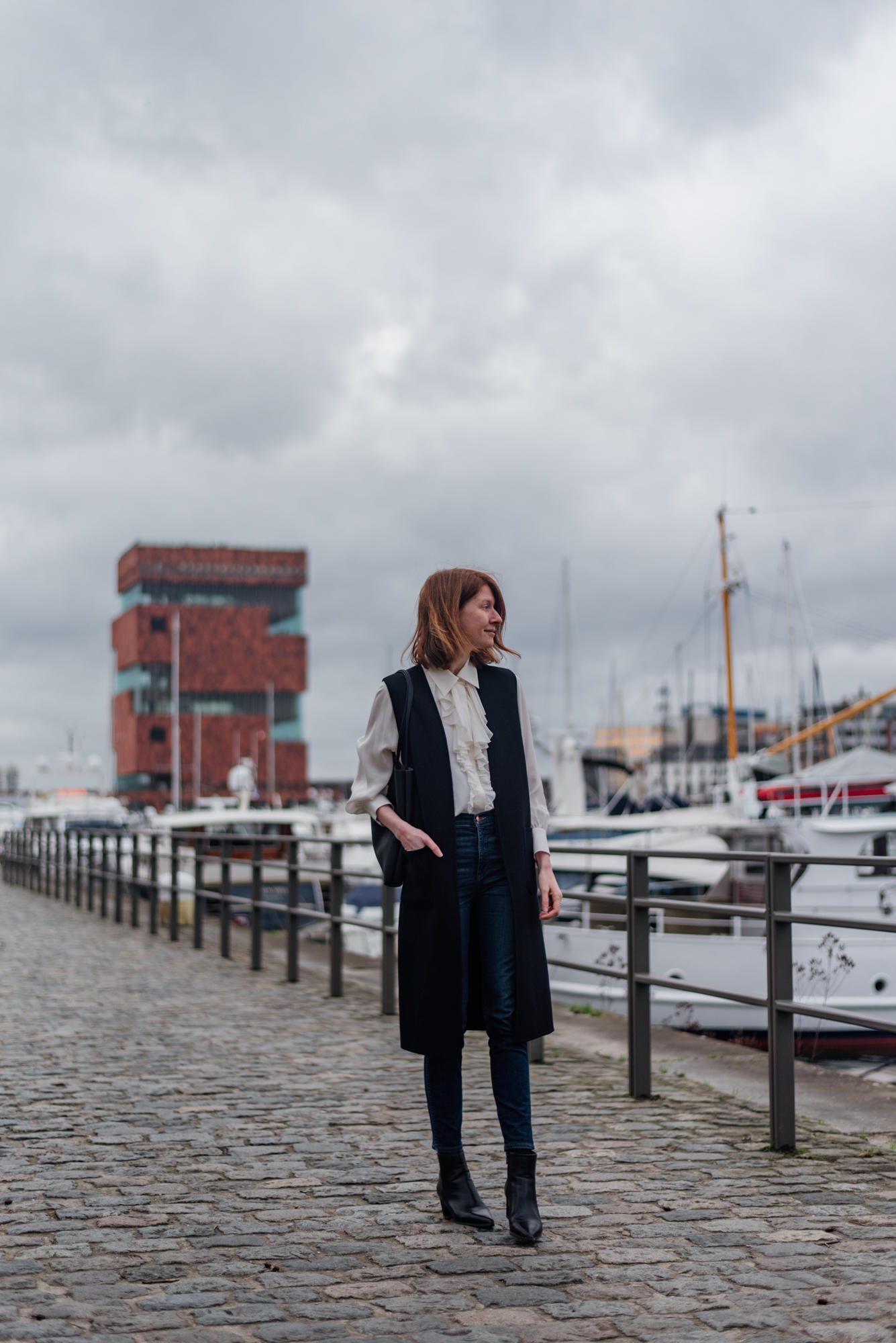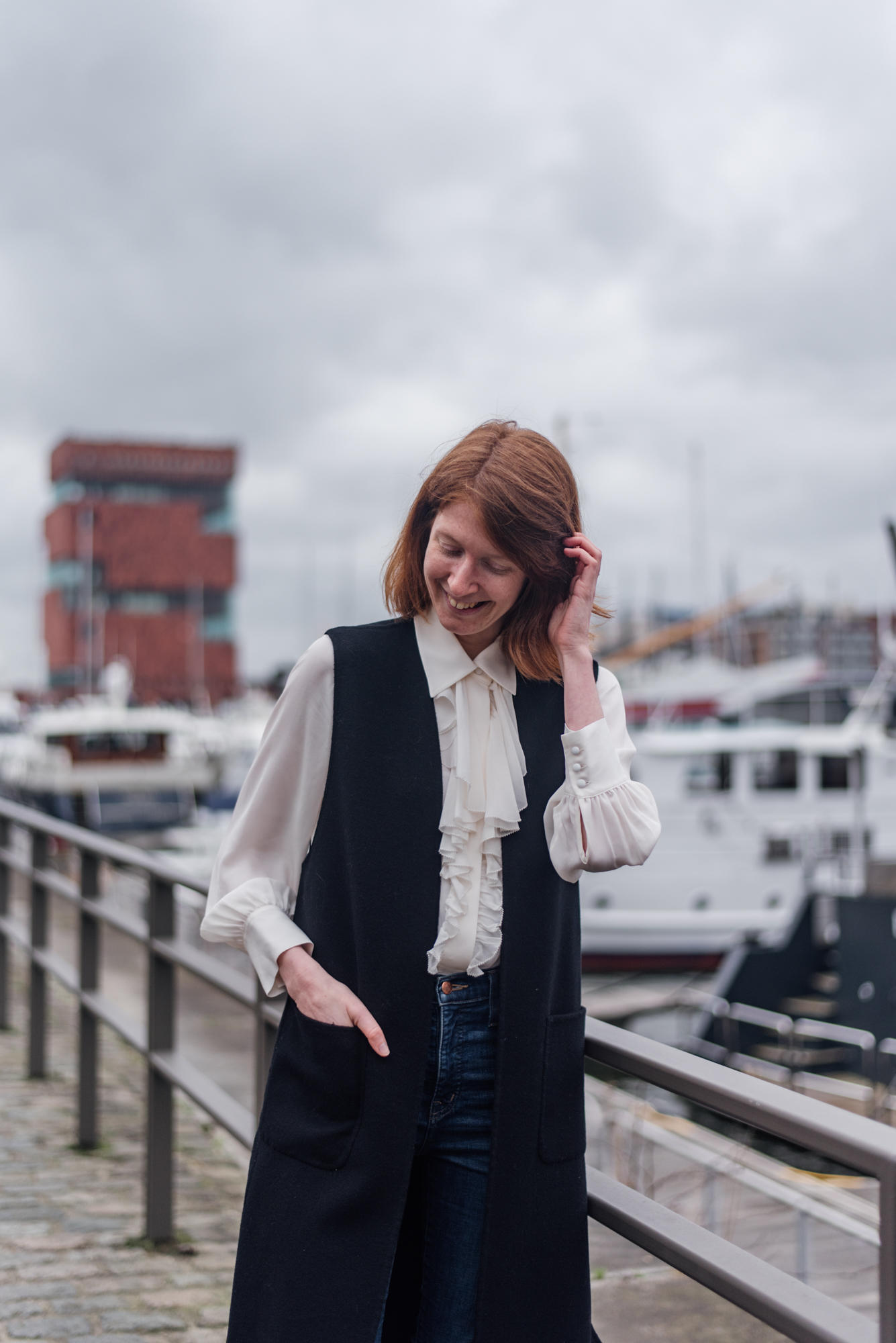 This outfit was shot somewhere in February. A storm was coming, hence the threatening clouds and my windswept hair. If you think my hair looks bad in these photos, wait until you see the ones we took a day later, when the actual storm was happening, haha.
My boyfriend and I are both still at home and following the guidelines as good as we can. My boyfriend is working from home and I'm trying my hardest to stay busy as I'm still on sick leave because of my burnout and don't have a lot of interesting activities to keep me entertained. You can only clean out your cupboards so many times, … . We're very thankful to not be sick, but I'm starting to feel all the feels and had a few really bad days the past week. I think I've reached the emotional phase of being locked in and being of no use and feeling helpless at the same time. It sure are strange times.
While I'm typing this post in my leggings and grey sweatshirt in true #coronafashion, I did still want to share my backlog of outfit photos with you. This look was one of my favorites in February and early March. I had been eyeing that long wool vest since fall and was so happy to finally see it go on sale in January. Admittedly, I don't think -30% counts as a good sale, but I'm nevertheless very, very happy to have this item in my closet now. It functions as a superwarm extra layer under my winter coat and created a lovely layered look with an otherwise plain outfit. What's not to love?
The ruffled shirt is from the same brand, Massimo Dutti, and I loved it at first sight! I did think about it for over a month, because I wasn't sure how I'd style it. You might remember that I try to shop by the rule that if I can't create three looks that I love and will realistically wear, I don't buy it. I'm not going to lie: I have exactly ONE way to wear this ruffled shirt and that is the outfit shown here. Yet, I do not regret getting it because it's an outfit that many of my friends and family have called 'very me' and I agree. This blouse was meant to be in my wardrobe!
I hope you guys enjoyed Easter! We didn't do anything special, because of the special circumstances and because we don't have kids to entertain. I like to just eat my chocolate instead of having to hunt for it first, hehe. That being said, I should go and look if there's still some white chocolate eggs left… I really fancy one now!