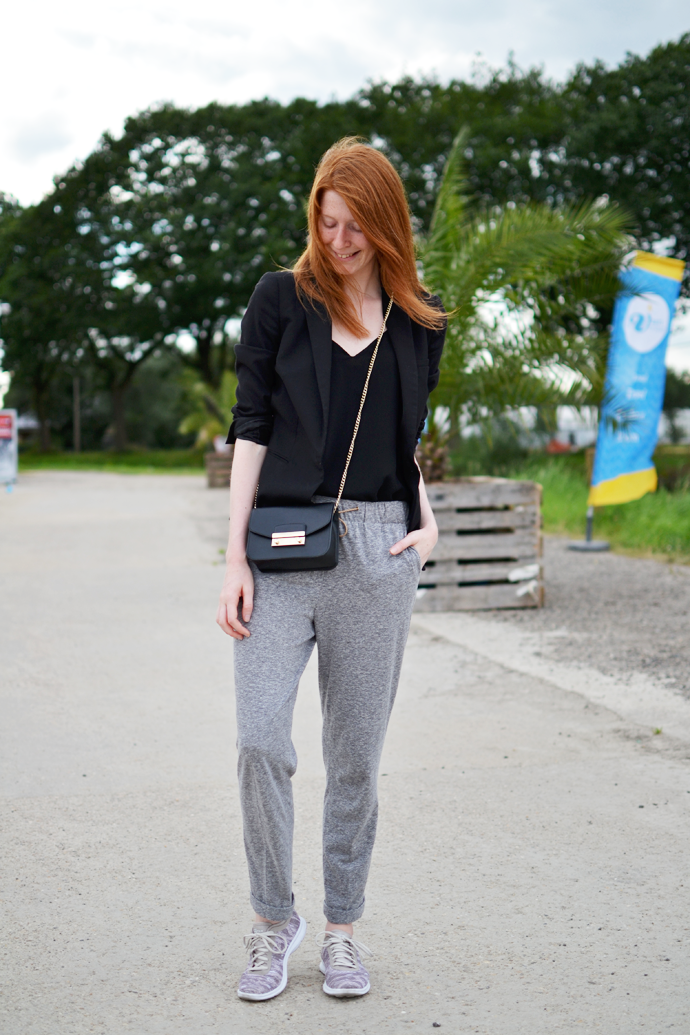 Since the launch of Pokémon Go it has been easier than ever to convince my boyfriend to visit different locations and do shoots for the blog. They should have released the app five years ago! These photos were taken near the canal that runs through our town and that apparently houses water Pokémons and Weedles. The water tower a bit further down the road has turned into a Gym and someone placed a "Lure" on the local church so now K's out of the house catch extra Pokémons while I write my blog post in peace. Never have I ever thought the ultimate hype from my elementary school period would return or that it my blog would benefit from it.
While I'm really happy to have new content for the blog, I'm also feeling a little lost after moving from Blogger to WordPress. I have so many frustrations about the current status of my blog, but I have so little time to get things done. Disqus still isn't 100% perfect, Bloglovin' hasn't been updated yet, my posts are all out of format, featured images need to be set, photos must be sorted, posts need to be tagged, old content need to be removed, … my to-do list goes on and on. I'm a "do it all or do nothing" kind of person, so it's killing me that my progress is so slow and I keep wanting to apologize for how messy everything is looking right now. Well, I know most people don't bother, but still… I'm having this really itchy feeling.
I don't have as much time for blogging as I wish to have, but this blog needs to move forward. So as much as I wish to spent the little time I have fixing the look of my blog, I mustn't forget to write a new post every now and then. Before I started working I was doing so well with my posting schedule, but now that too is just one big mess. This weekend I took a little time to write ahead and got three posts ready for this week and the next. Hopefully the weather stays nice so we can shoot some other summer outfits that I had planned to share months ago and then I'll be on route to better blogging again!
Oh, sorry for nagging. I needed to get that off my chest.
This outfit is a true outfit of the day. I went to Antwerp with my family today and we had to do a lot of walking so I went with something comfortable. These joggers are getting so much playtime lately that I'm scared people will think I live in them. I don't, pinky swear (I live in my Zara jeans). Since I really wanted to wear my new Furla Julia bag the rest of the outfit had to be black. I have a long love-hate relationship with my black blazer and today the jacket decided that it was better if we broke up. Literally, because the lining ripped and a seam came loose so now it's all skewed. My Skechers Go-Step performance sneakers kept my feet happy all day!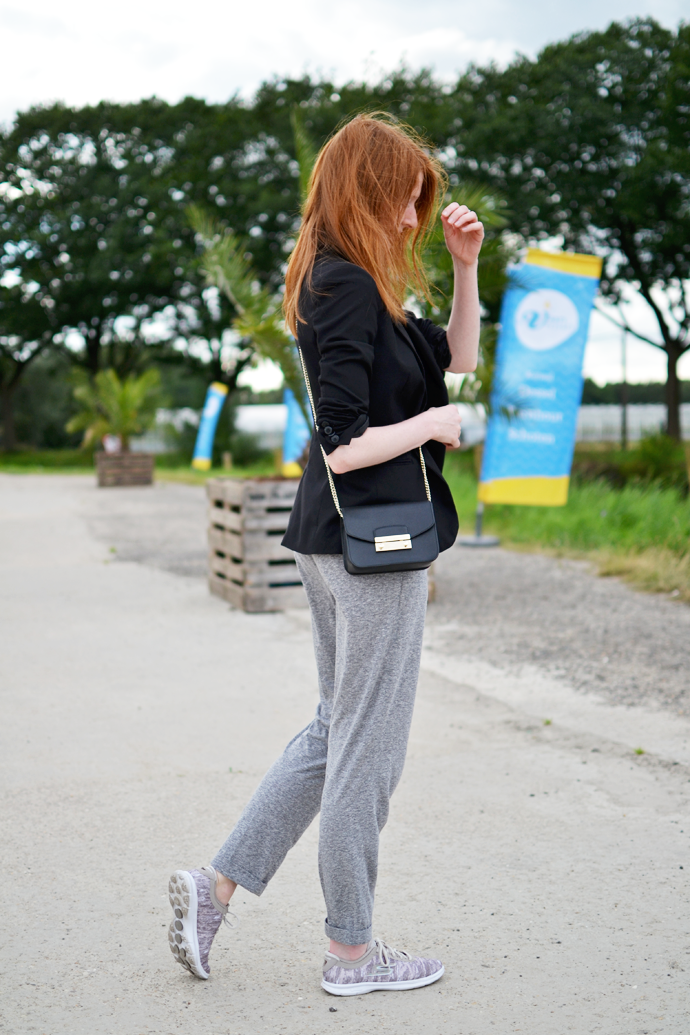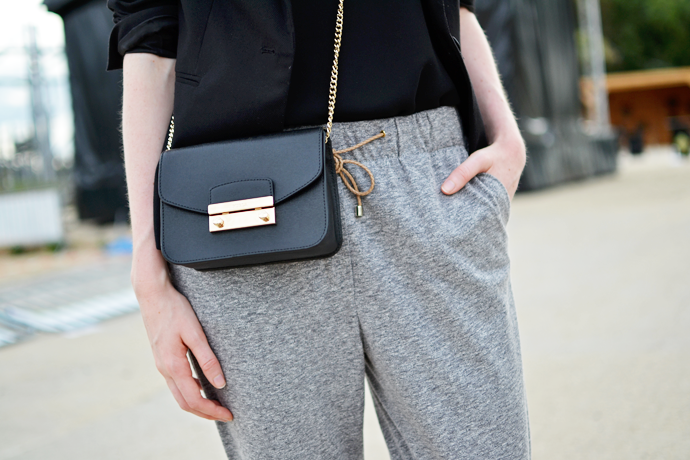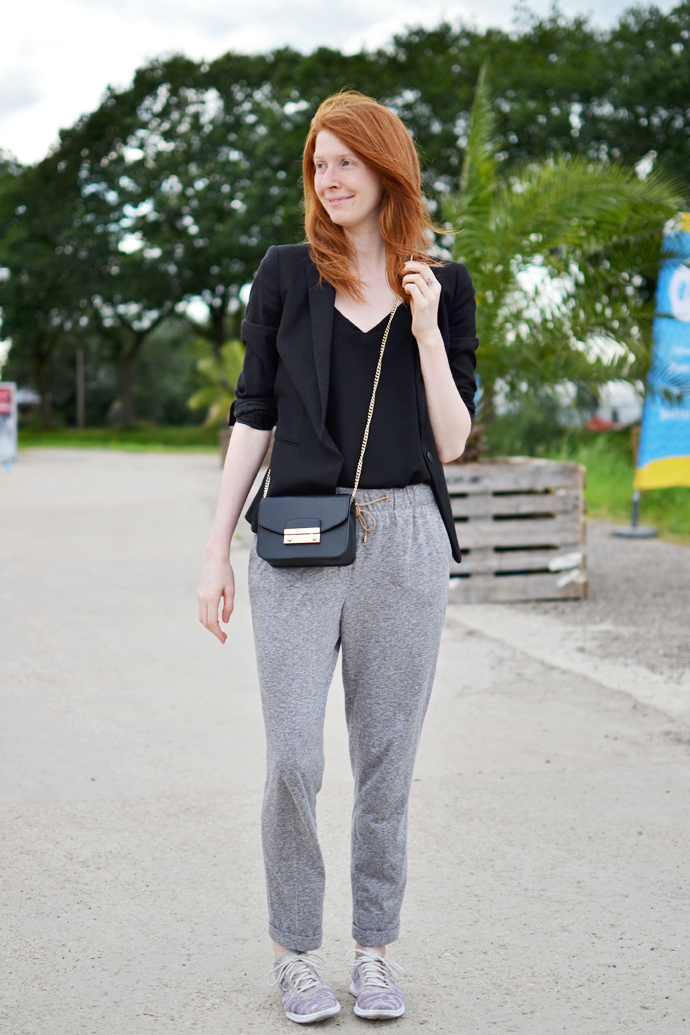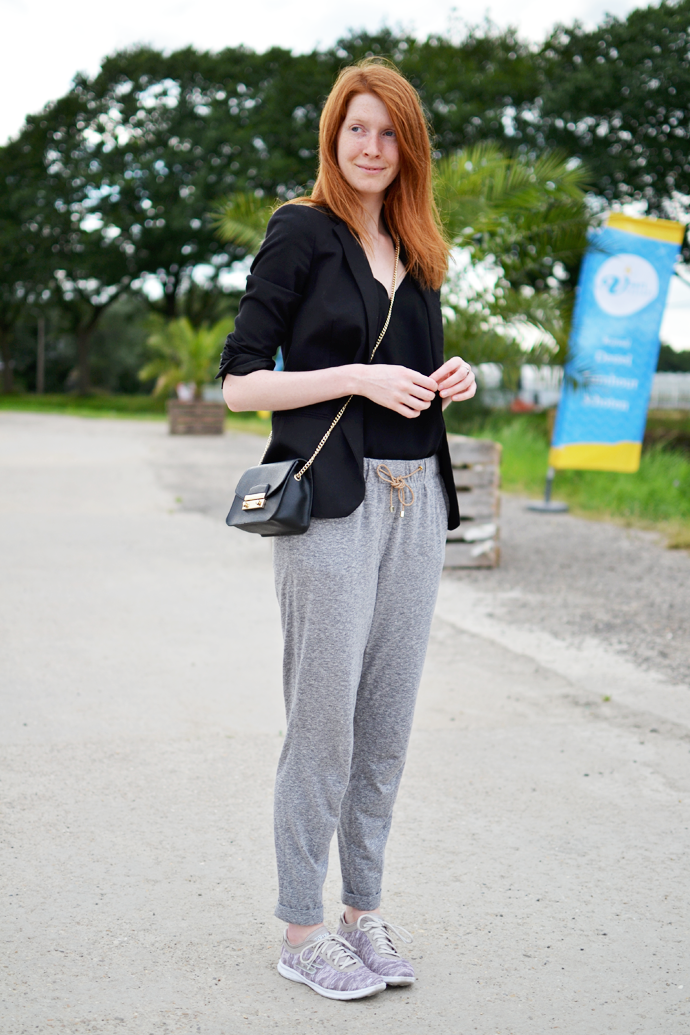 pants: Massimo Dutti
top: New Look
blazer: Mango
shoes: Skechers Performance
bag: Furla "Julia" mini-bag