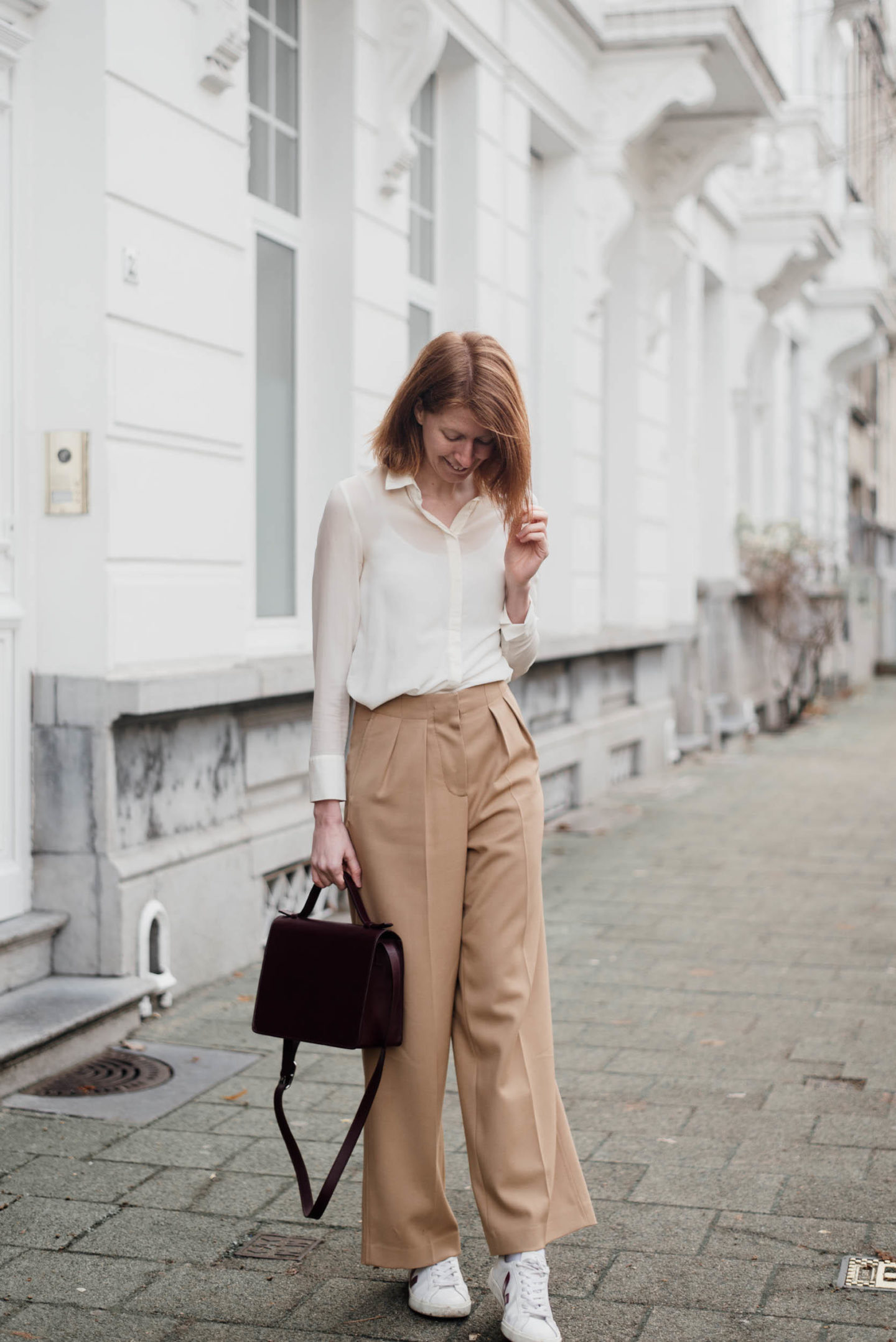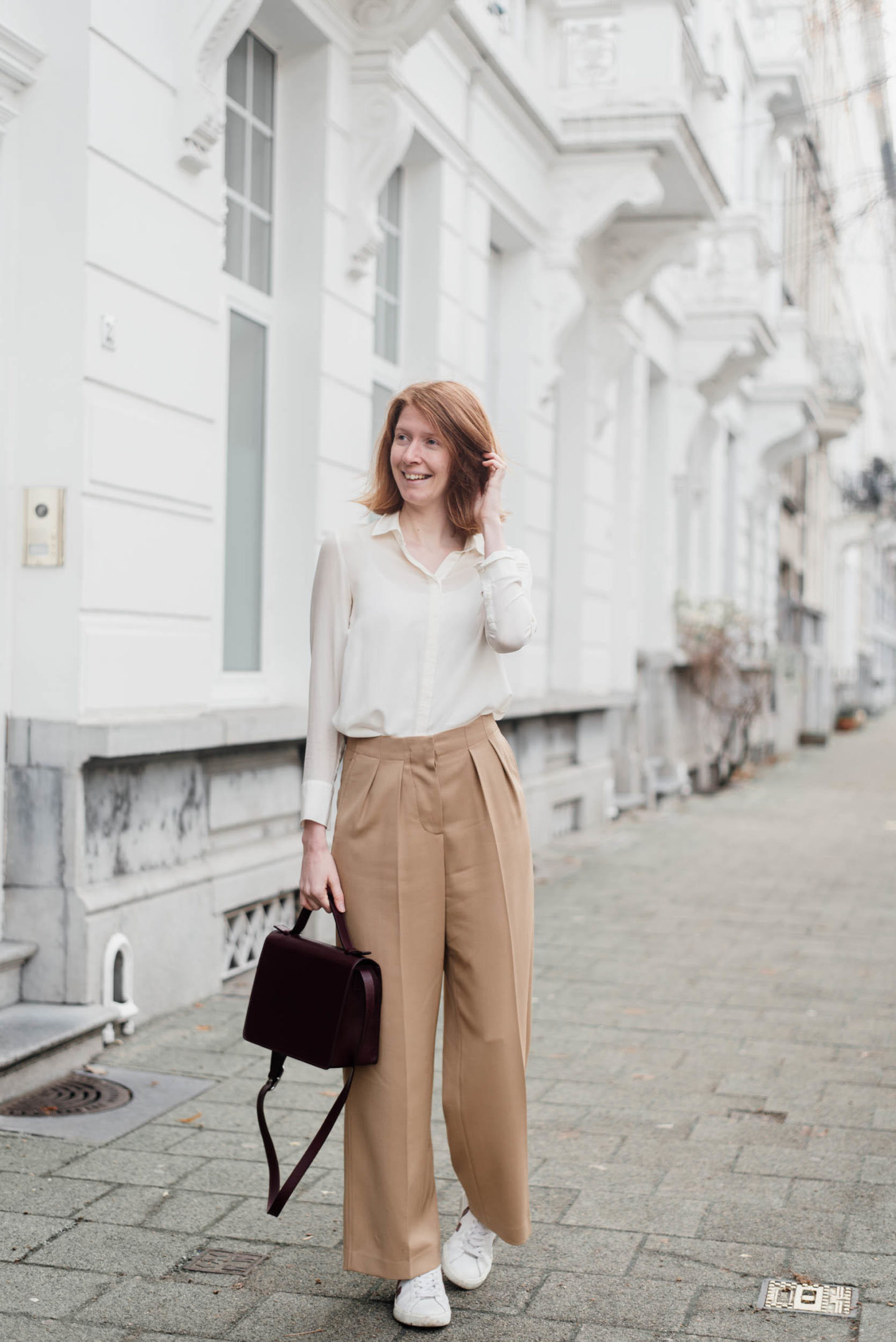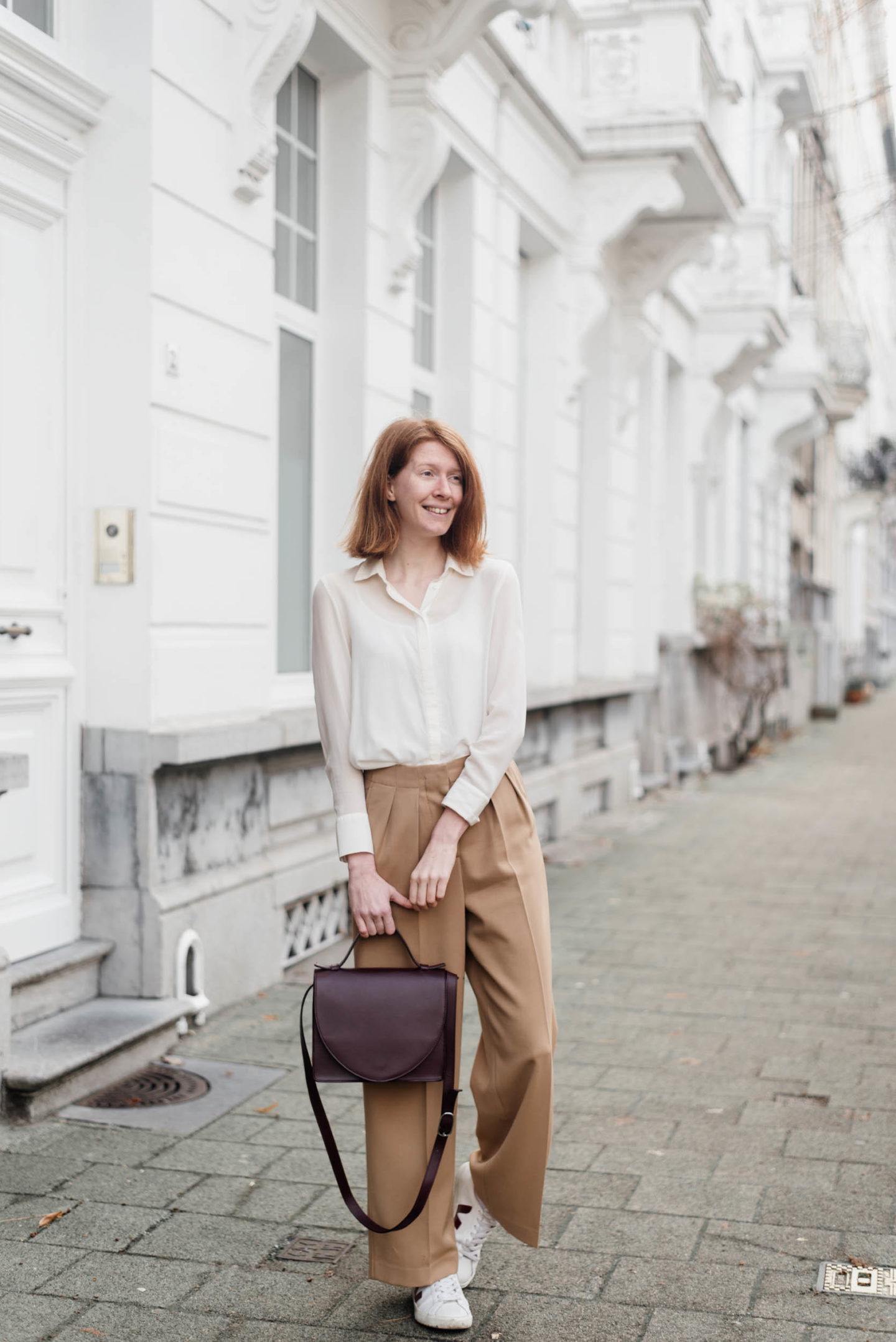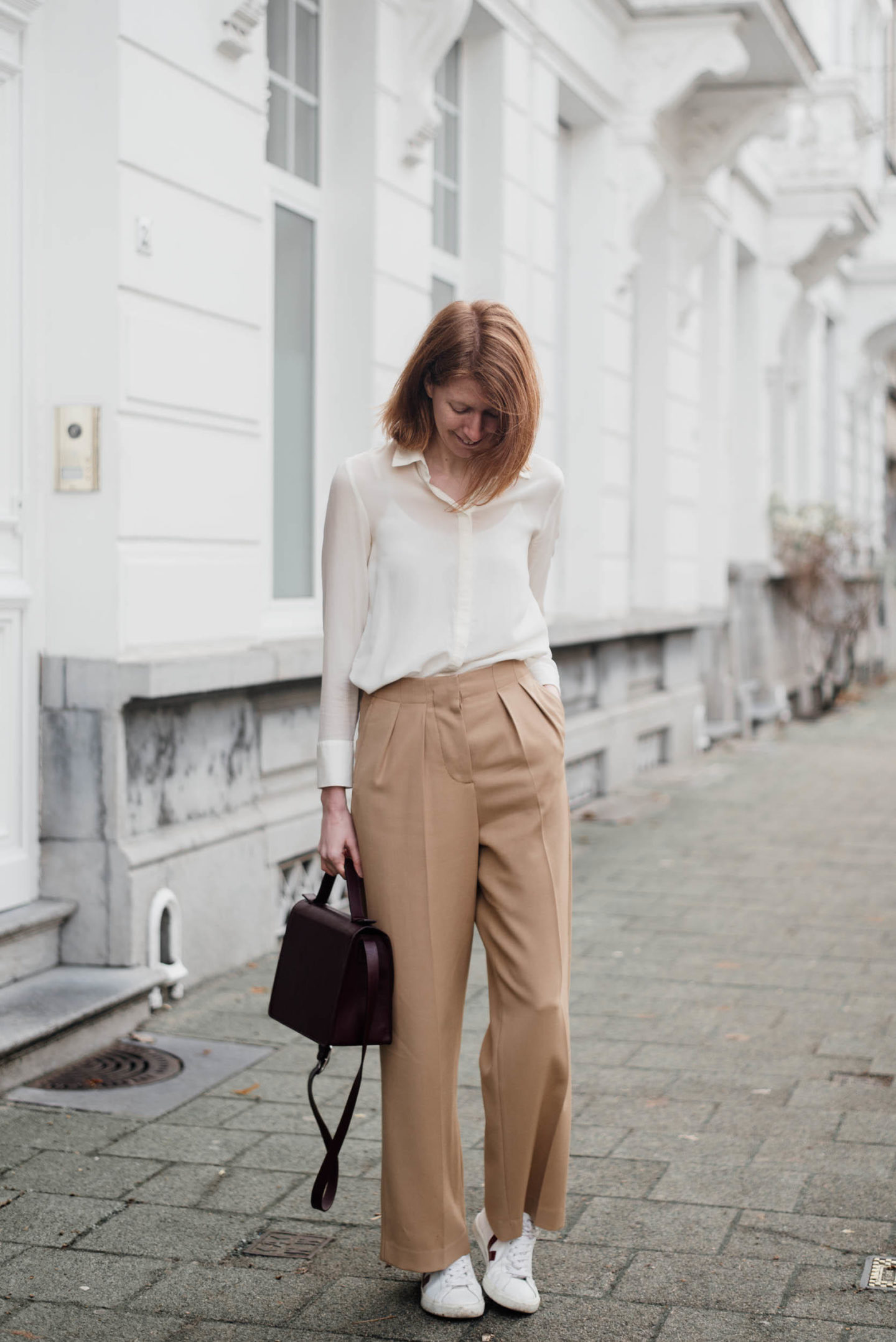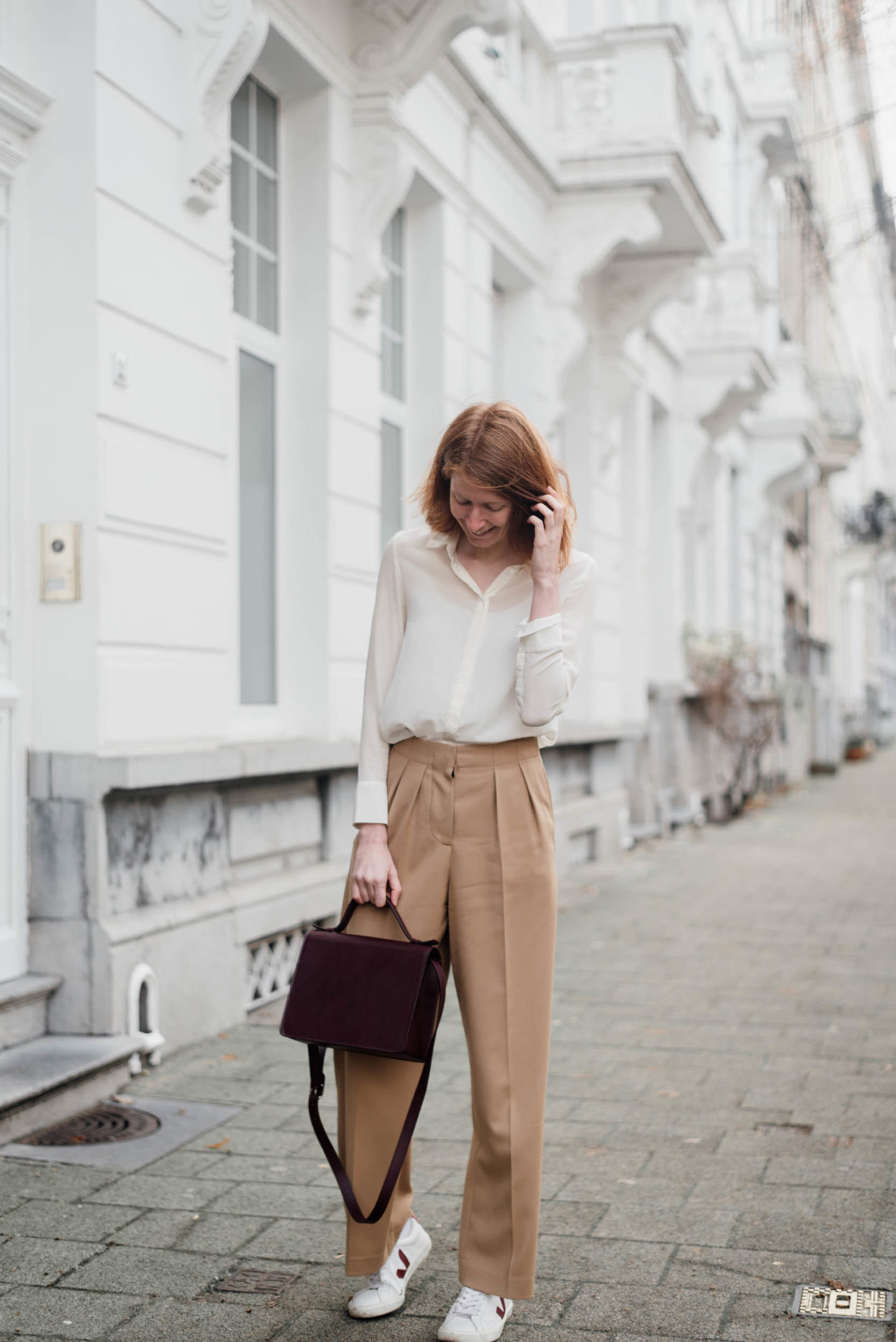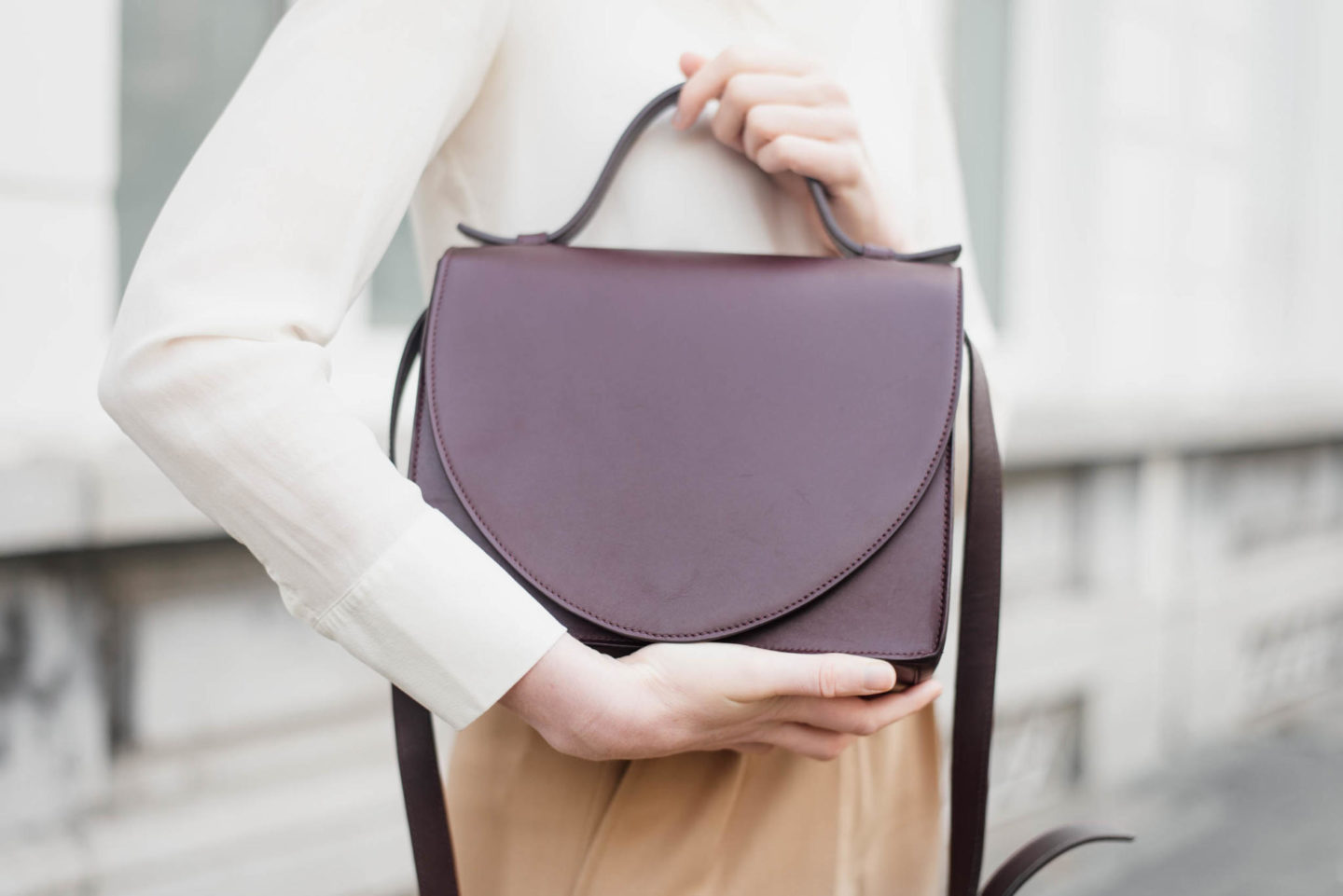 Let me start off with the obvious: these are not the best photos I've ever published on this blog. They really don't do the outfit justice, but they're all I have, so here we are.
I really, really, really like these trousers. Okay, so yes, they are a little short on me, but I'm 'only' 1m75(ish) and somehow everything is too short on me. I had been looking for a good pair of wide trousers in a decent material (= not polyester and 100% opaque) for abut a year or two when my eyes fell on these last winter. The color and front pleat drew me to it like a kid who sees cotton candy (I really loved cotton candy). I was in Tenerife and had my boyfriend order the trousers for me at home so they wouldn't sell out, haha (they in fact were sold out when I returned home 3 weeks later). I wear them to work a lot with my blouse and Mieke Dierckx bag as shown in here, but it also pairs well with fitted knitwear. It's a fall and winter piece for me, because of the heavier wool fabric.
We did this shoot after Brunch at hotel Pilar in Antwerp and what you don't know (and can't see, I checked!) is that I smudged maple syrup on my trousers hahaha. I had been trying to get outfit pictures of this look for the past two years and on the day it finally happens I nearly ruin it myself. I carefully picked out photos where you can't see the stains. I'm so silly, bt hey, just keeping it real!
So, I told you about the outfit, what I wore it for last and gave you an anecdote to boot. Sounds like a complete blog post to me! Time to sign off and go tend to my LightRoom library to edit the rest of the outfits I have lined up! I'm so happy to finally have the time to catch up with my content and that motivates me to post here more. The one silver lining I have found after burning out, haha.
Happy Thursday! I hope you're all having a lovely week so far.
OUTFIT DETAILS
trousers: Arket
blouse: Comptoir des Cottoniers
coat: COS
sneakers: Veja Esplar
bag: Mieke Dierckx