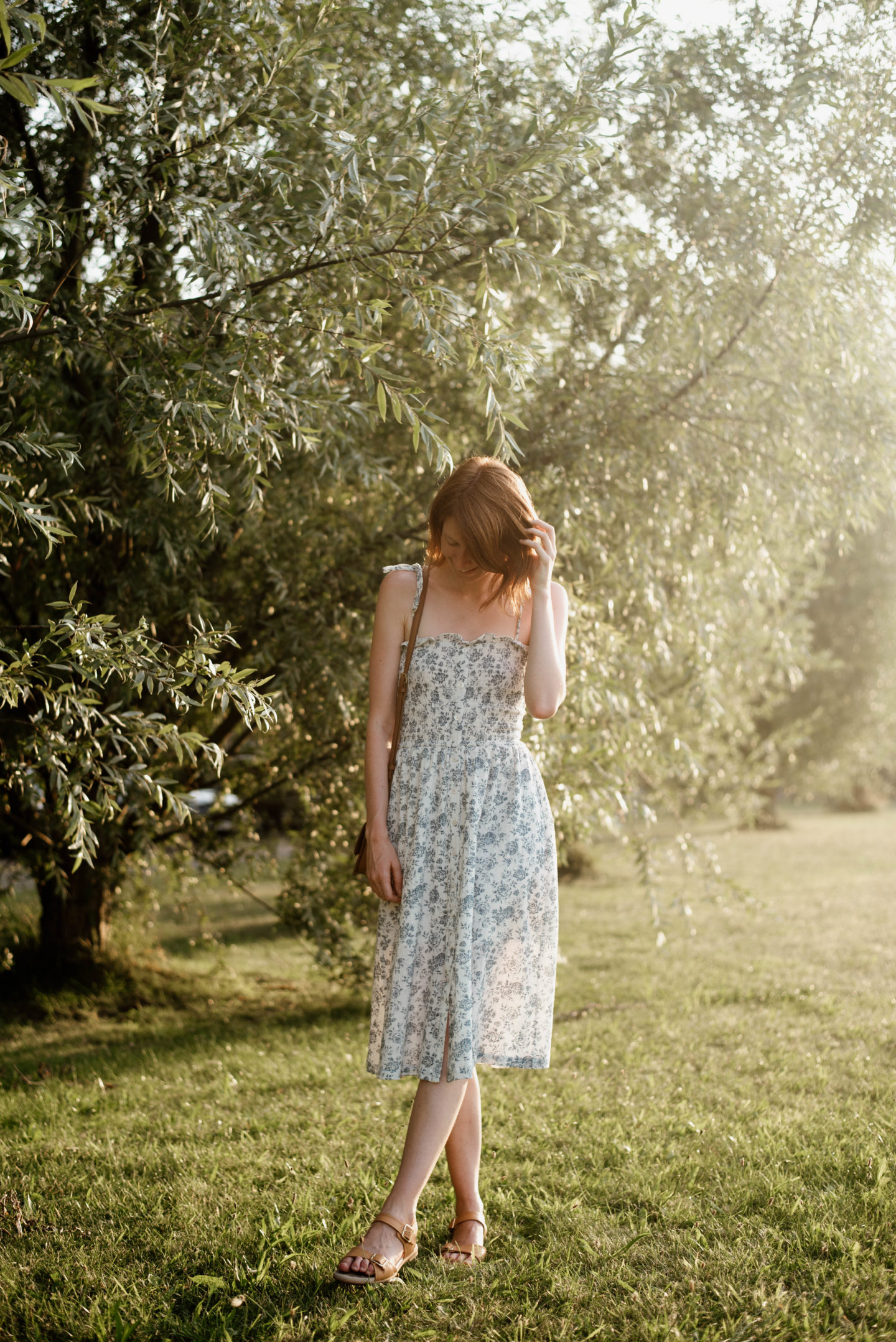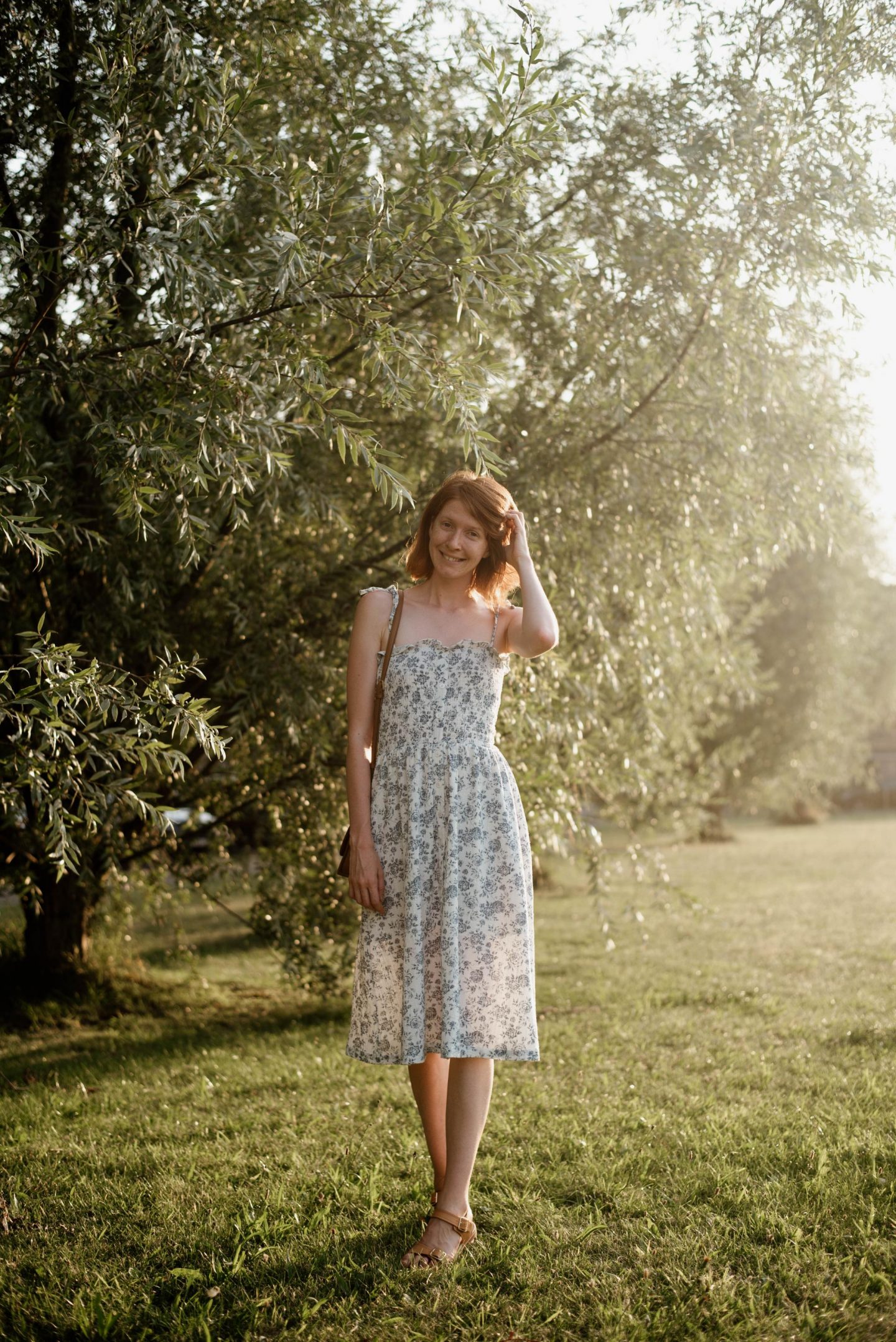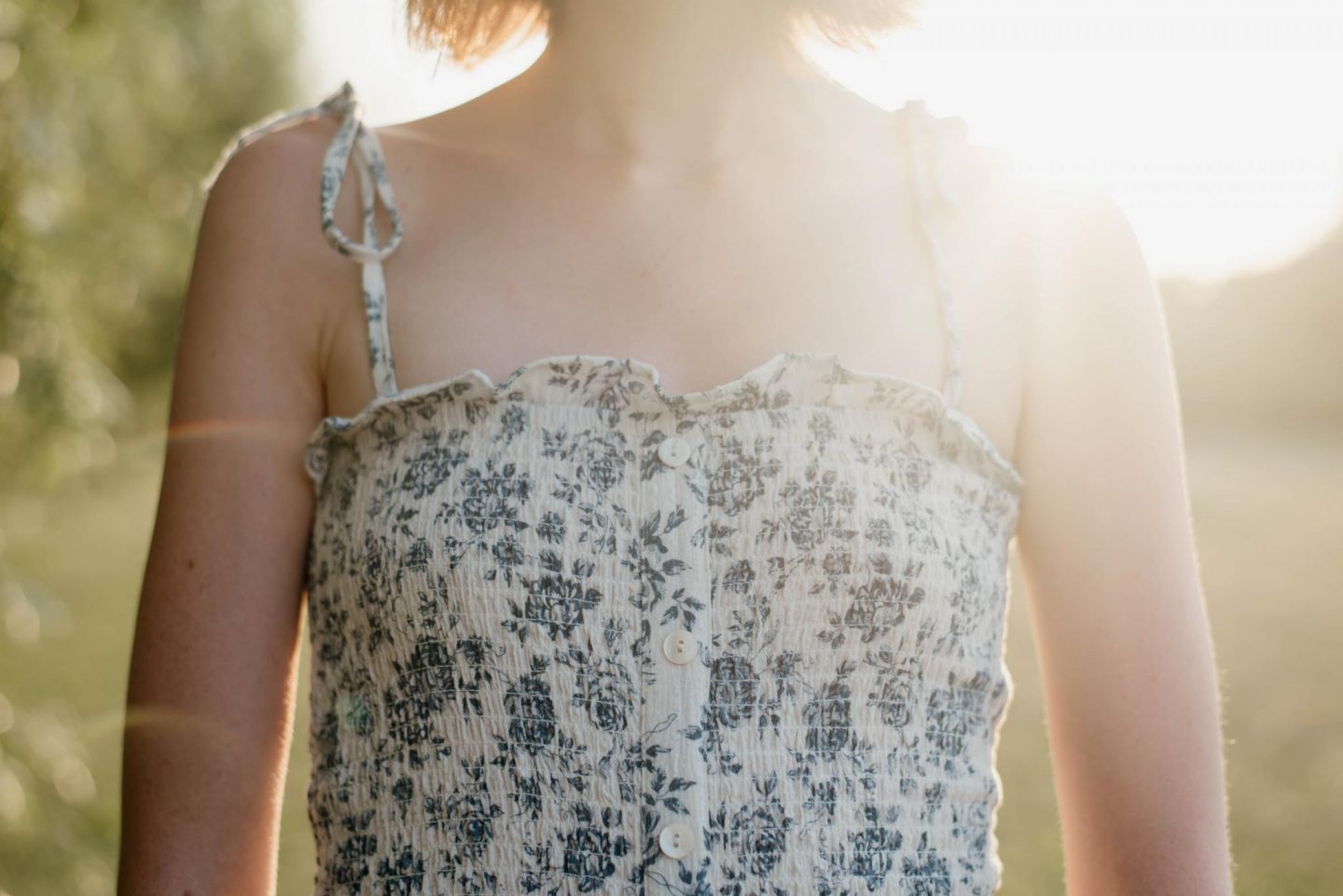 It seems as if every blogger has moved on to Fall already and I'm still here dabbling with Summer dresses. I just don't see the point in wearing Fall clothes while it's still 25°C and bright sunshine outside? There will be plenty of cool days ahead, so my plaid flannels and new Barbour Beadnell jacket will undoubtedly get their time to shine later on.
I found this dress at Urban Outfitters (in June I think) and in retrospect it has been my favorite summer dress this year. I wanted to dip my toes in the smocked top trend and wasn't really feeling the typical smocked crop tops, so I was really happy find this dress. It has that midi length that I love, a cute blue rose print and it's white… that sounds like a winning combination to me!
We originally wanted to shoot these photos in the rose garden, but upon arrival the garden turned out to not exist anymore. The whole piece of land was completely stripped and there was nothing left but a field of sand. It shattered my heart a little, but I learned that the soil of the garden had become nutrient-depleted and needed time to heal so the roses can grow better in the future. In a few years time we'll hopefully get to enjoy a lushly blooming rose garden again! In the meantime, I'll take full advantage of the infamous first Indian Summer sunsets to give a little extra punch to my outfit shoots!
Outfit Details
dress: Mink Pink via Urban Outfitters EU
sandals: Clarks
bag: Tommy Hilfiger (c/o SKM België)