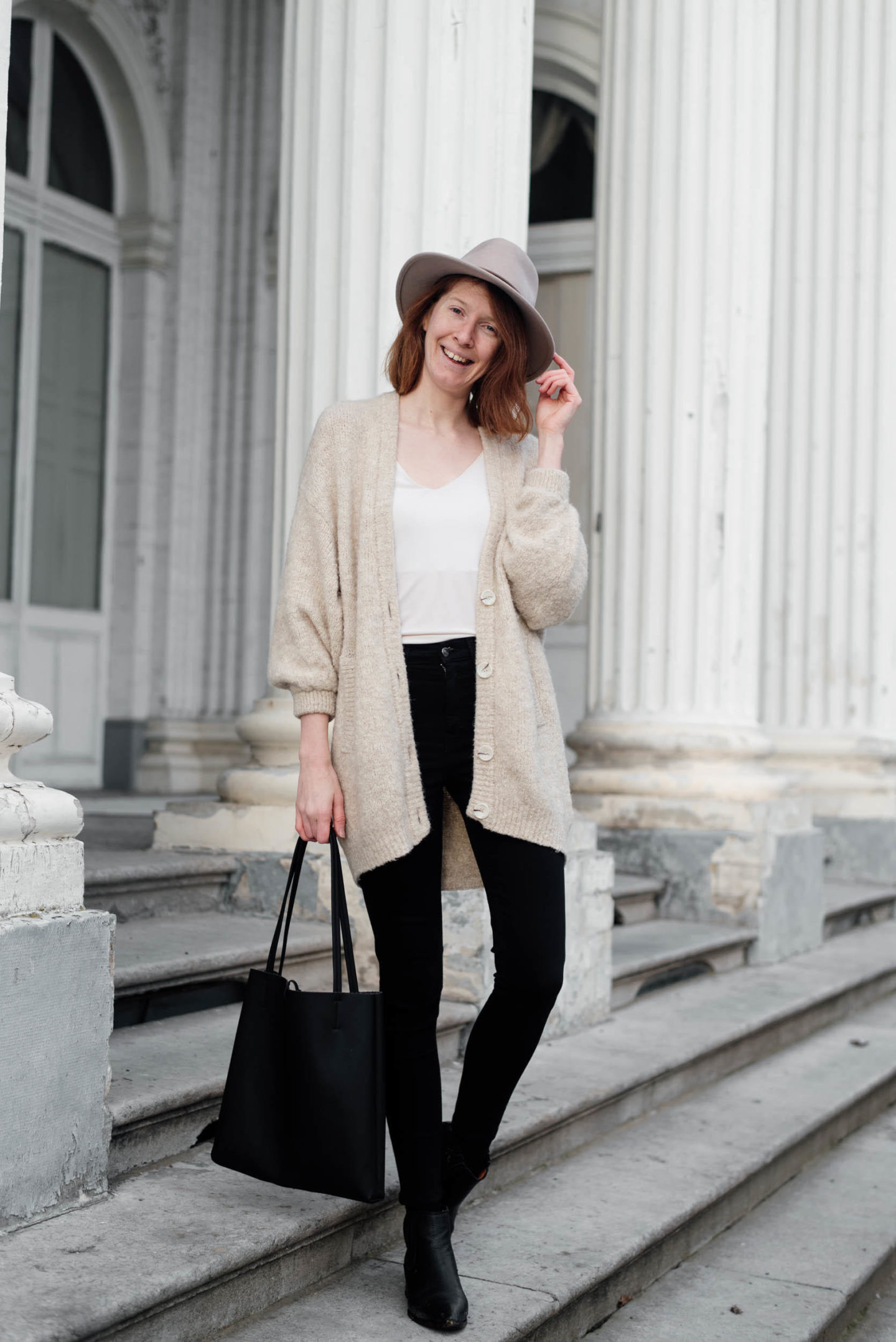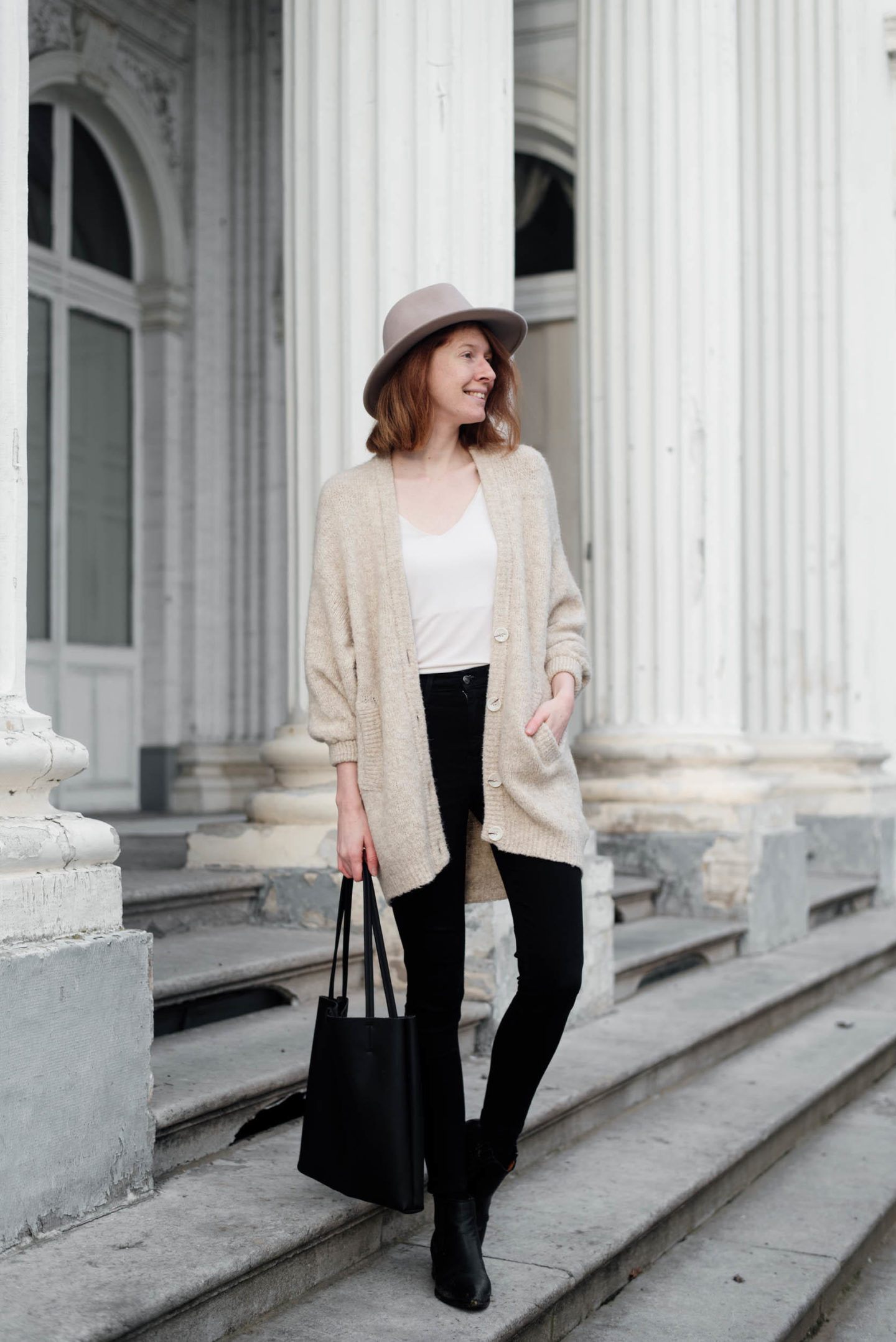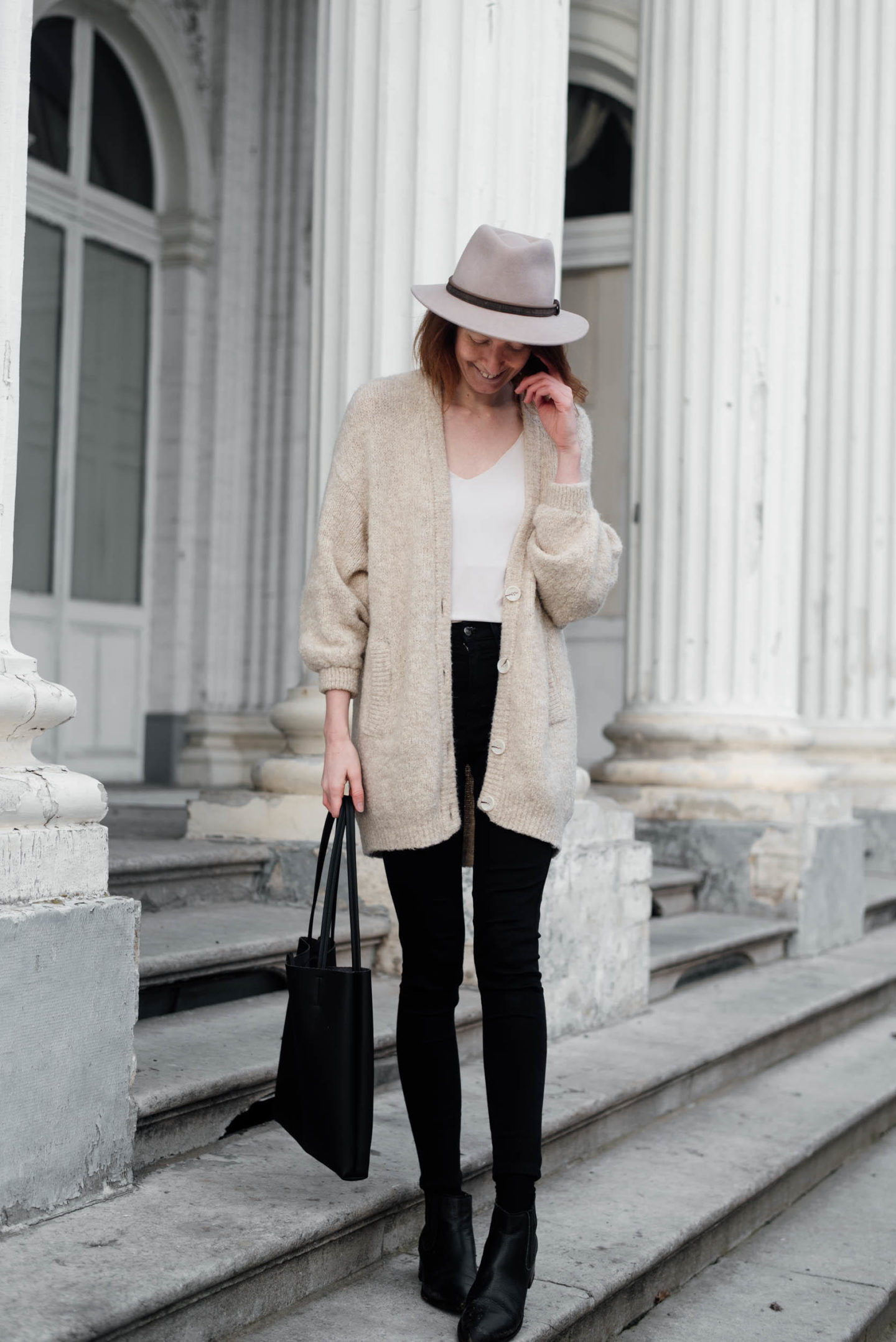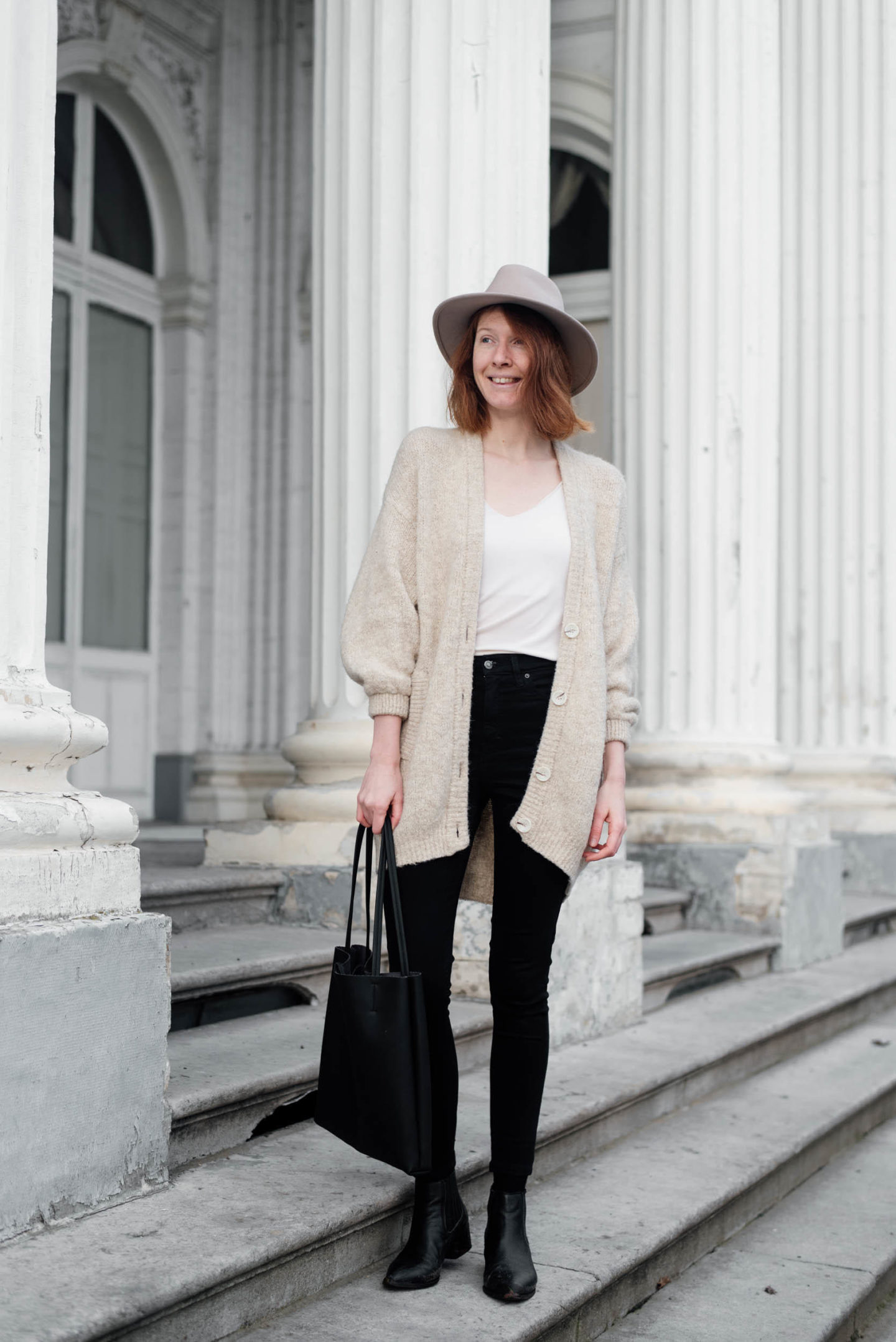 Behold my daily uniform this month: skinny jeans, oversized sweater, silk camisole and comfy boots. I would top the look off with a fedora hat every day if it weren't for the winter storms we've been having. Ciara and Dennis have already passed, but I hear Ellen and Francis are now impatiently waiting for their time to… eh… shine?
The weather has been a mess, and dressing for it is no easy feat. One minute we have a clear blue sky with cotton candy clouds, the next we're facing hail, storm winds and trees uprooting. I've found the aforementioned combination to work fine for me and have been wearing variations of it all of last week. With a rain coat and maybe even with an XL K-Way on top for extra protection (very fashionable, haha!). It's been that bad.
Lots of exciting and happy things happened the past week as well. On Monday a part of our roofing came down (thanks, Ciara!) and I spent nearly every other evening of the week out with a friend. On Thursday my younger sister gave birth to her beautiful baby girl and that makes me an aunt for the first time. She's a few weeks early, but doing very well. I got to meet her on Saturday. It's all still a little surreal to me, haha. I think everyone in our family will need some time to adjust to all the new roles we have now.
Hope you guys are having a lovely week!