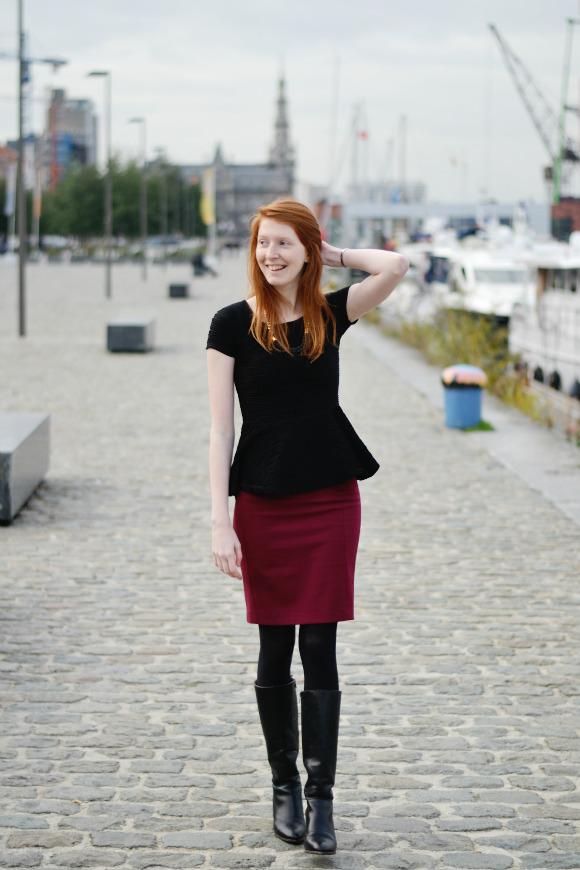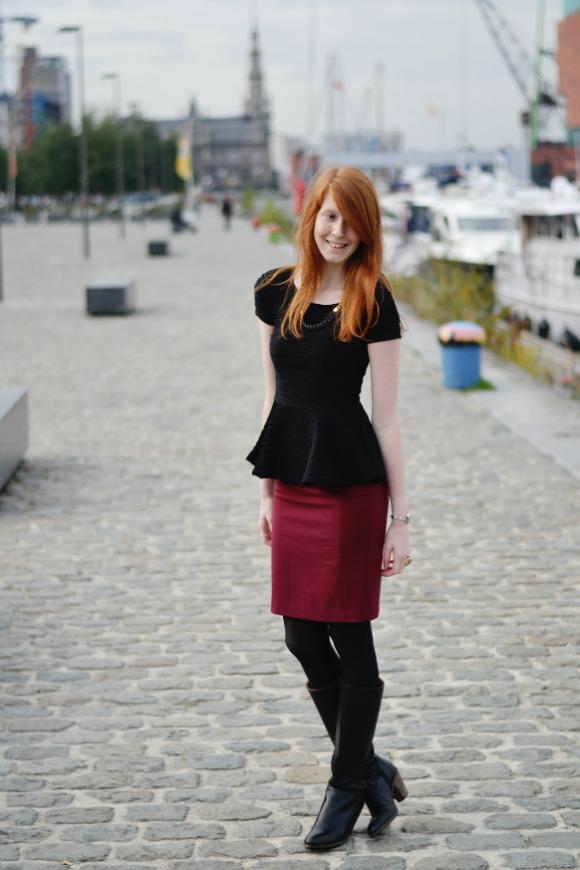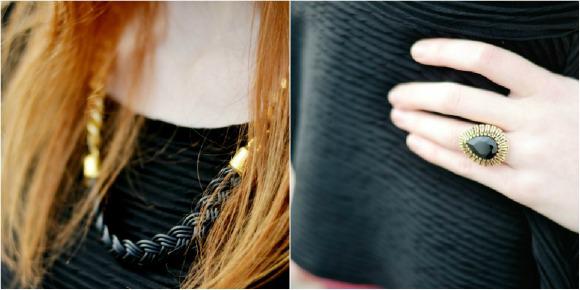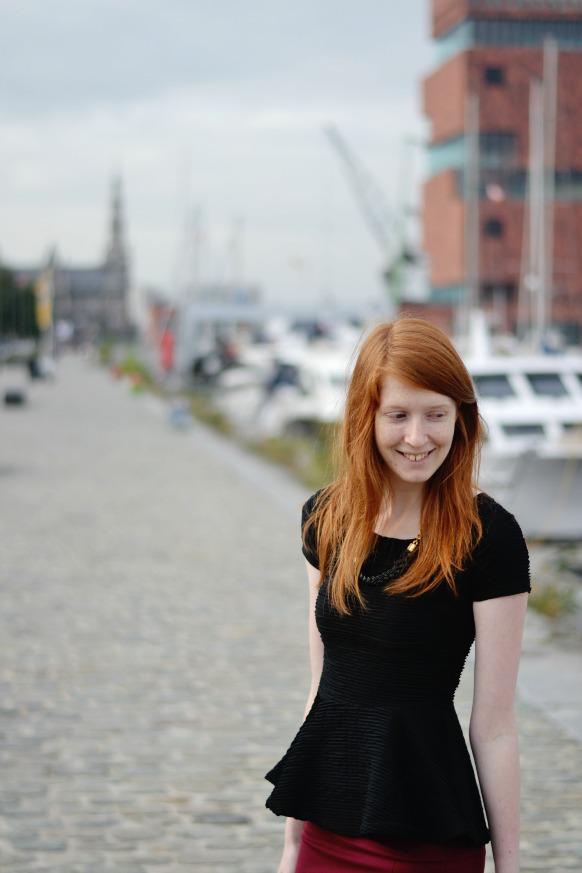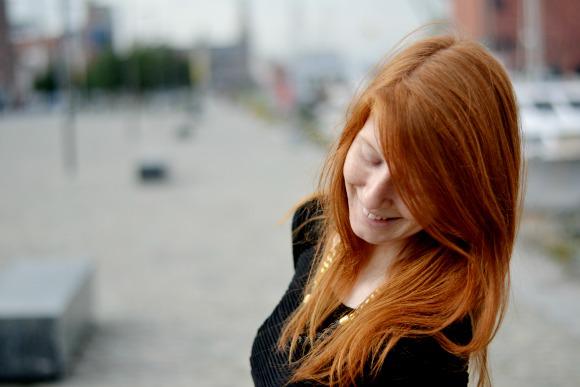 Zara top // H&M skirt // Footwork boots // F21 ring // giveaway win necklace via
Coccorina
Peplum. At first I was a bit hesistant. I didn't really like the shape, and with my curveless figure, I didn't think the trend was meant for me. But after a while I got over my first impressions and started looking out for a cute number that fit my figure. I soon came across this one at Zara. It's a more "extreme" peplum, a lot wider than the average peplum tops, which makes it more of a statement top and that I like. I love wearing it with my elephant jeans, but, like many bloggers, also on top of pencil skirts. A perfect outfit for a day of fun in the city!
I know it's a bit hard to see with the overflow of ginger hair covering it, but the necklace I'm wearing is SO pretty. When I saw the giveaway on the
Coccorina blog
, I knew it'd be perefct to pair with this gigantic cocktailring I bought at F21 a while ago. Never in my life would I've thought I'd actually win it! And whatdayaknow, it also plays really well with this peplum top. #doublehappygirl
I hope you're weekend plans are more exciting than mine. I have tons of schoolwork to do (A procrastinator? Me?) and K is in Lisboa, Portugal visiting an establishment of a company he maybe wants to work for in the future. So, no boyfriend and schoolwork. At least I have the coffee machine?
Happy weekend folks!