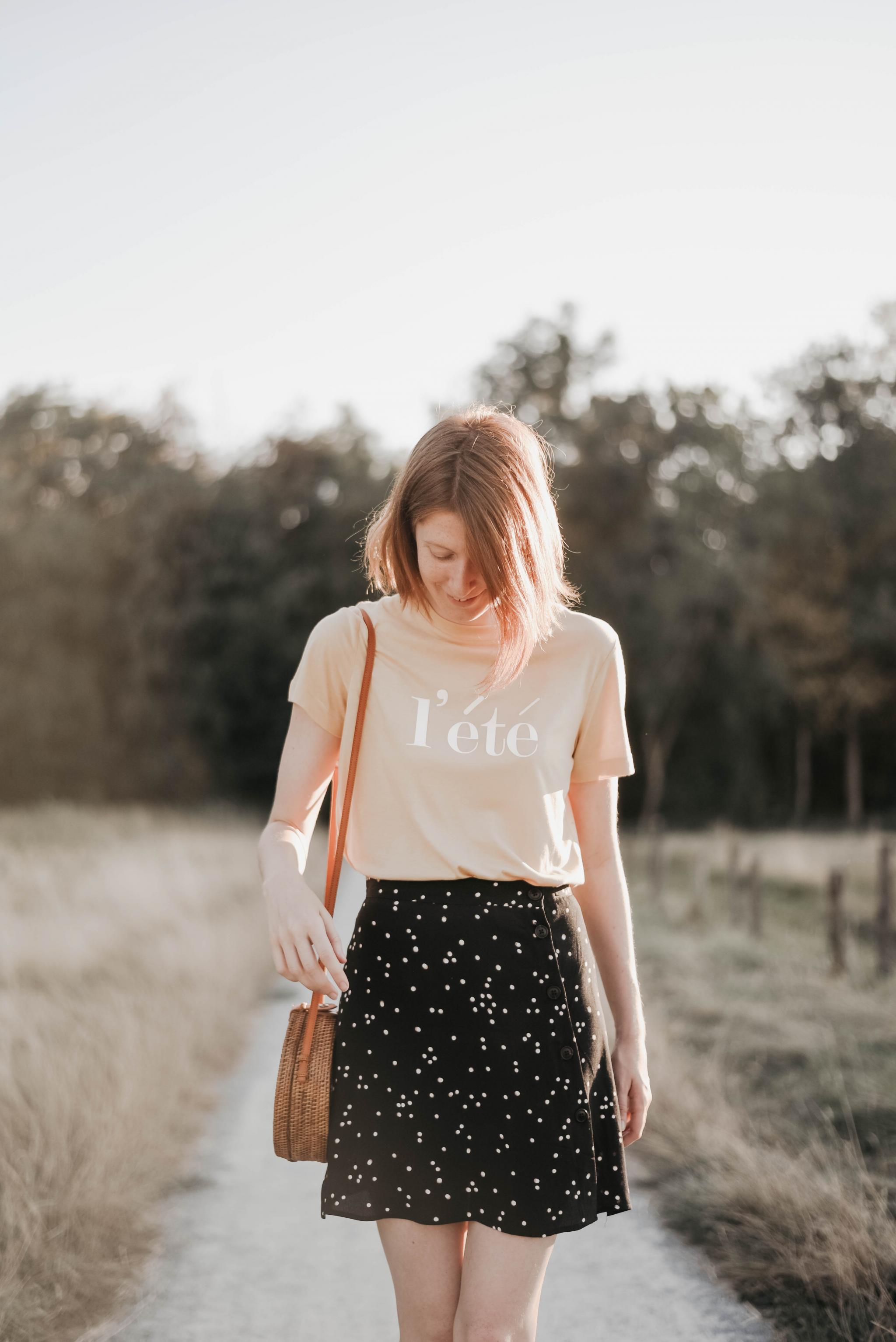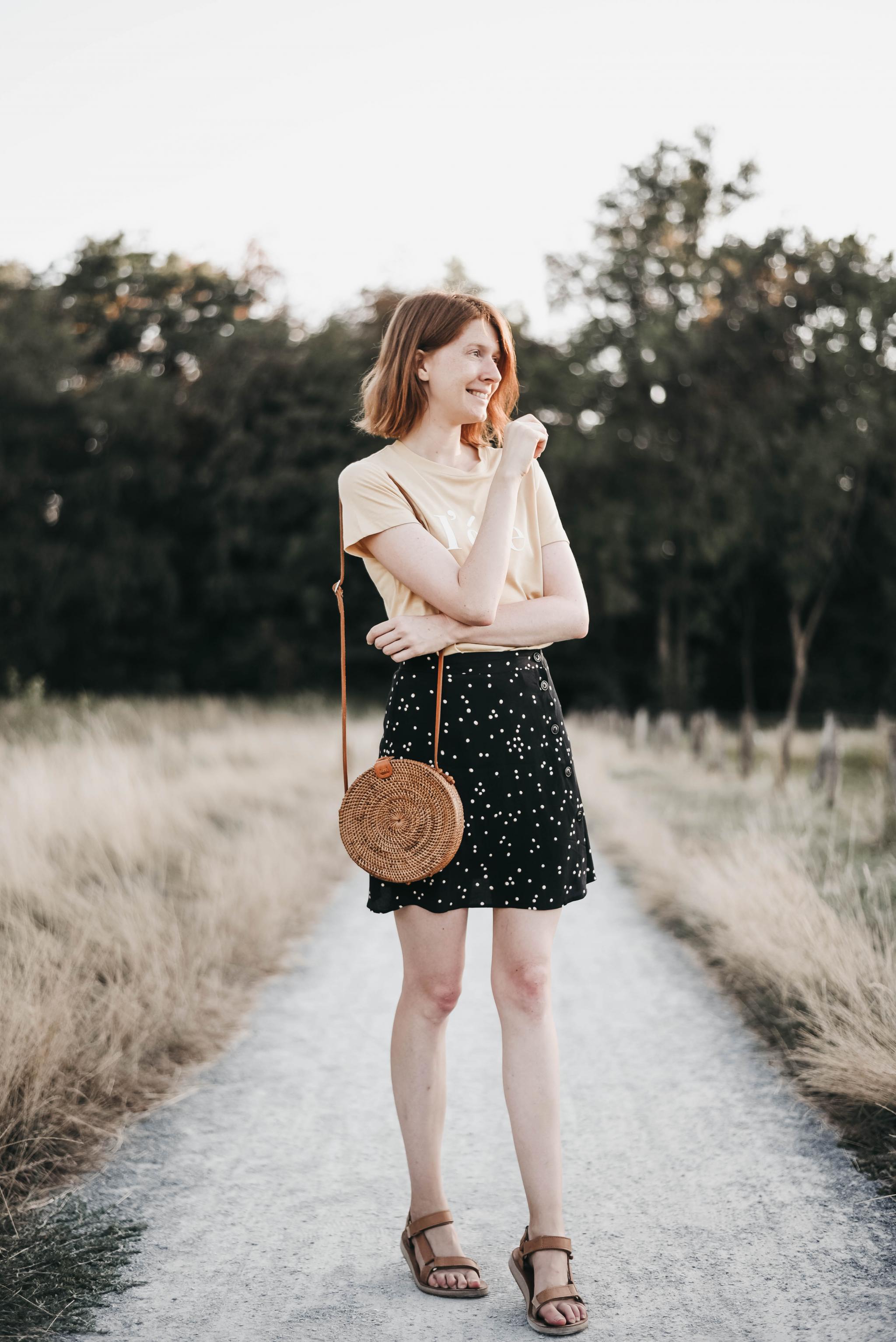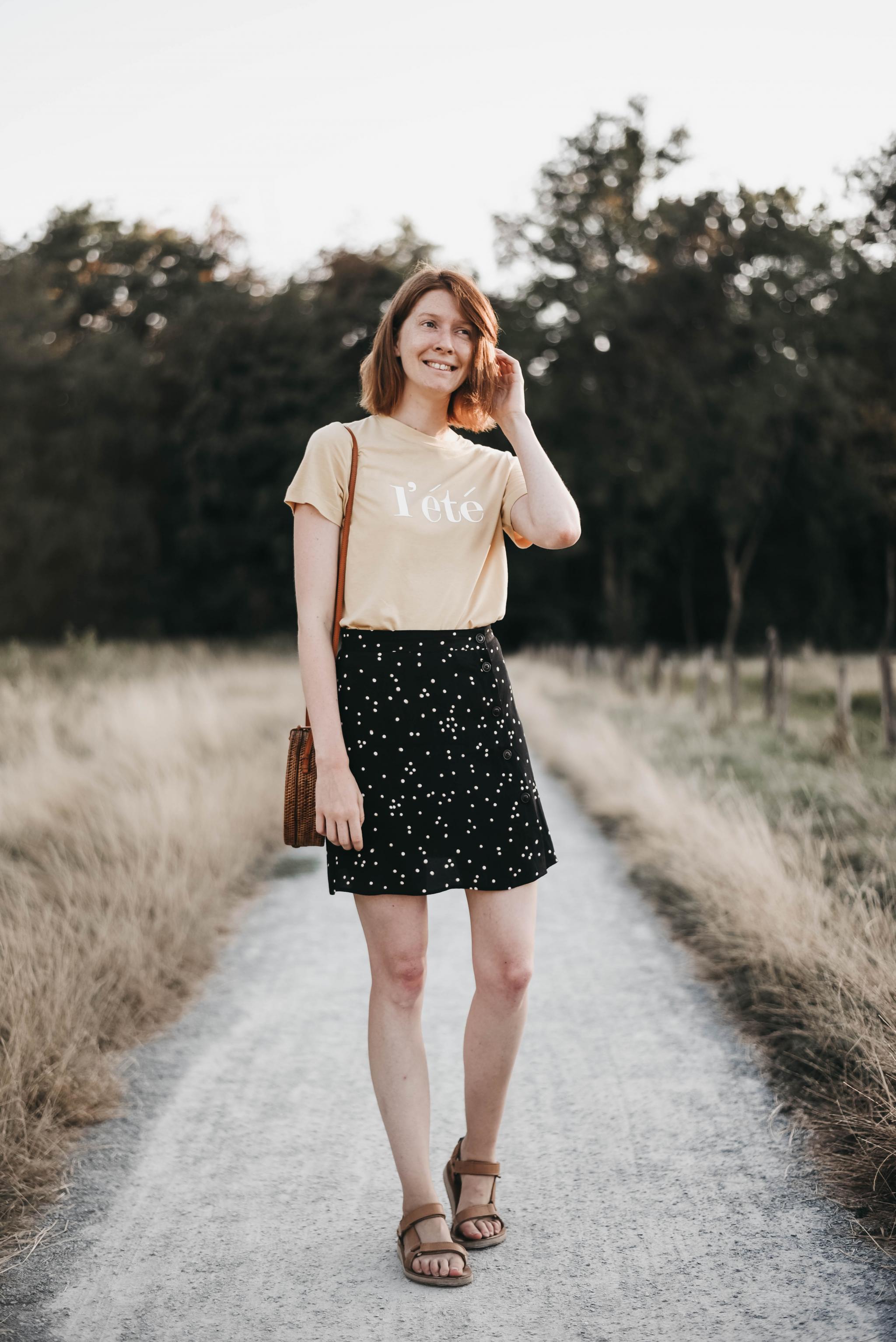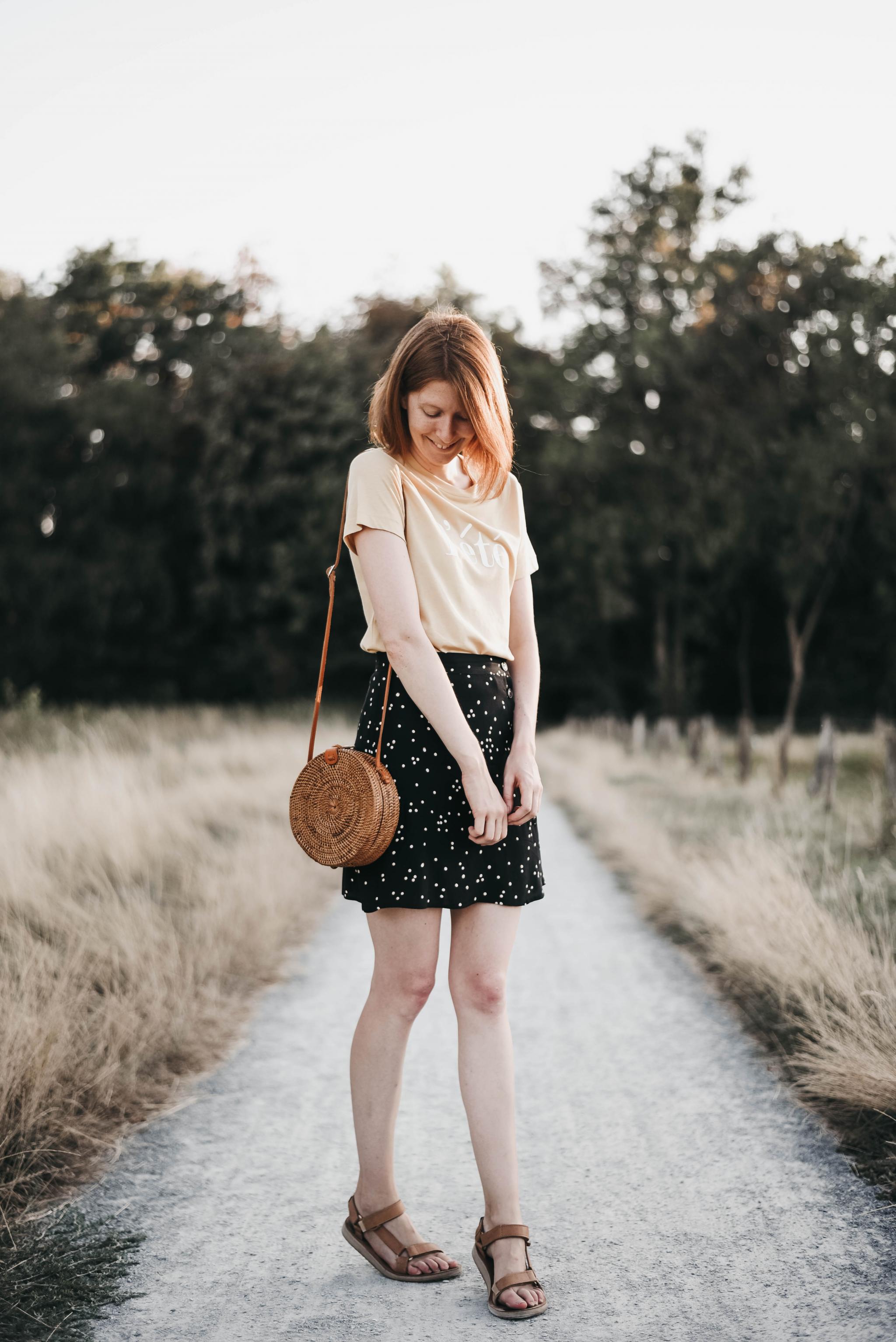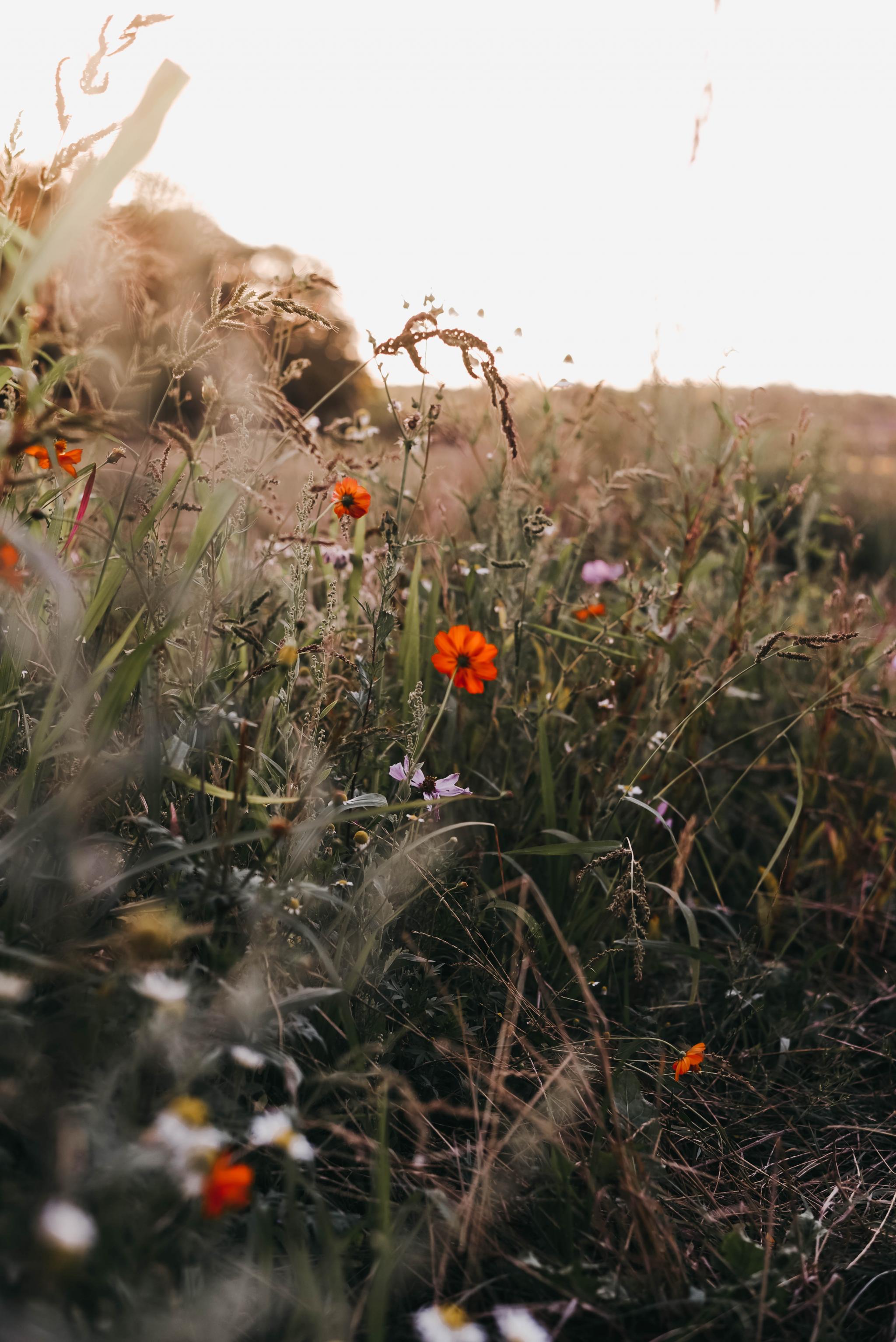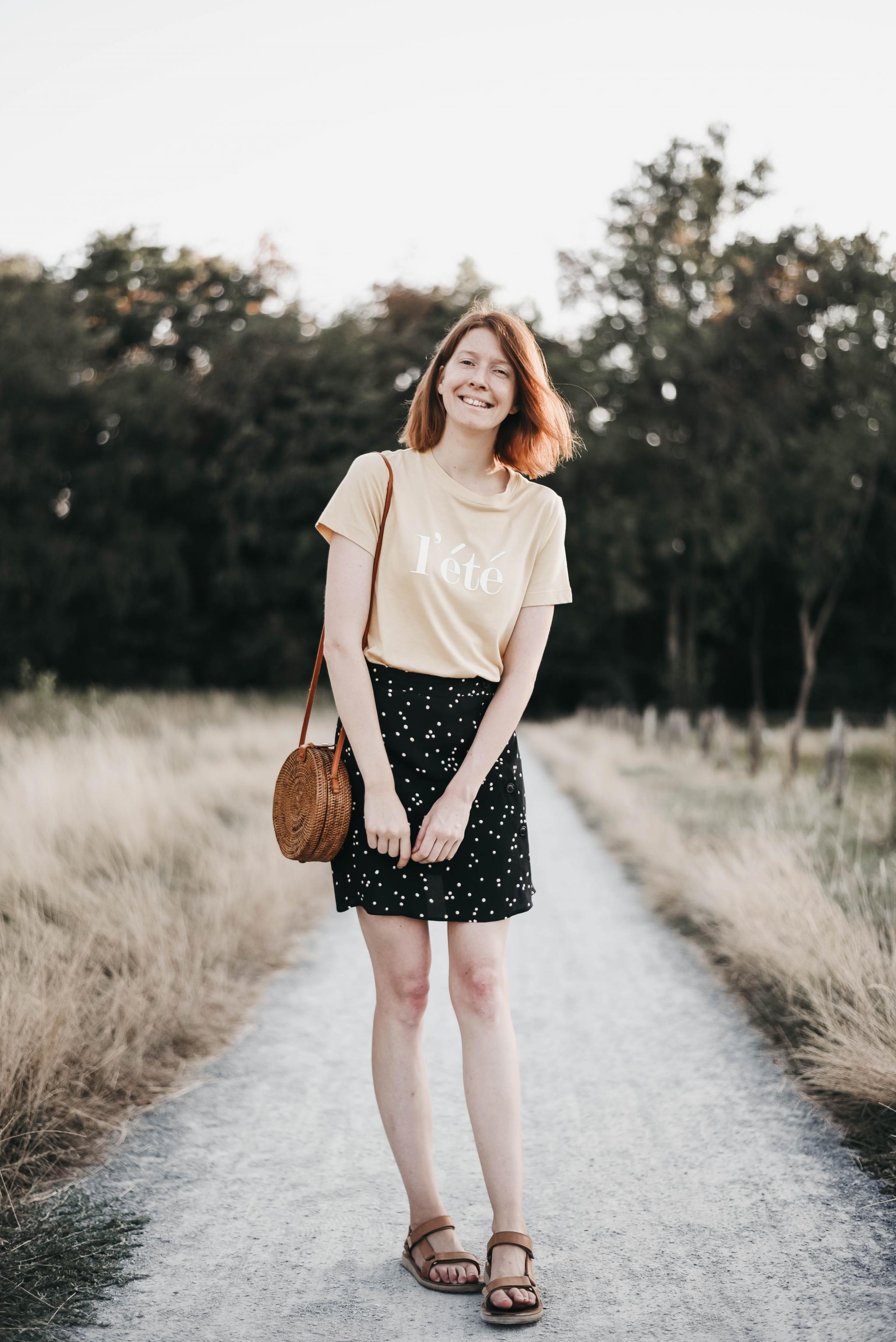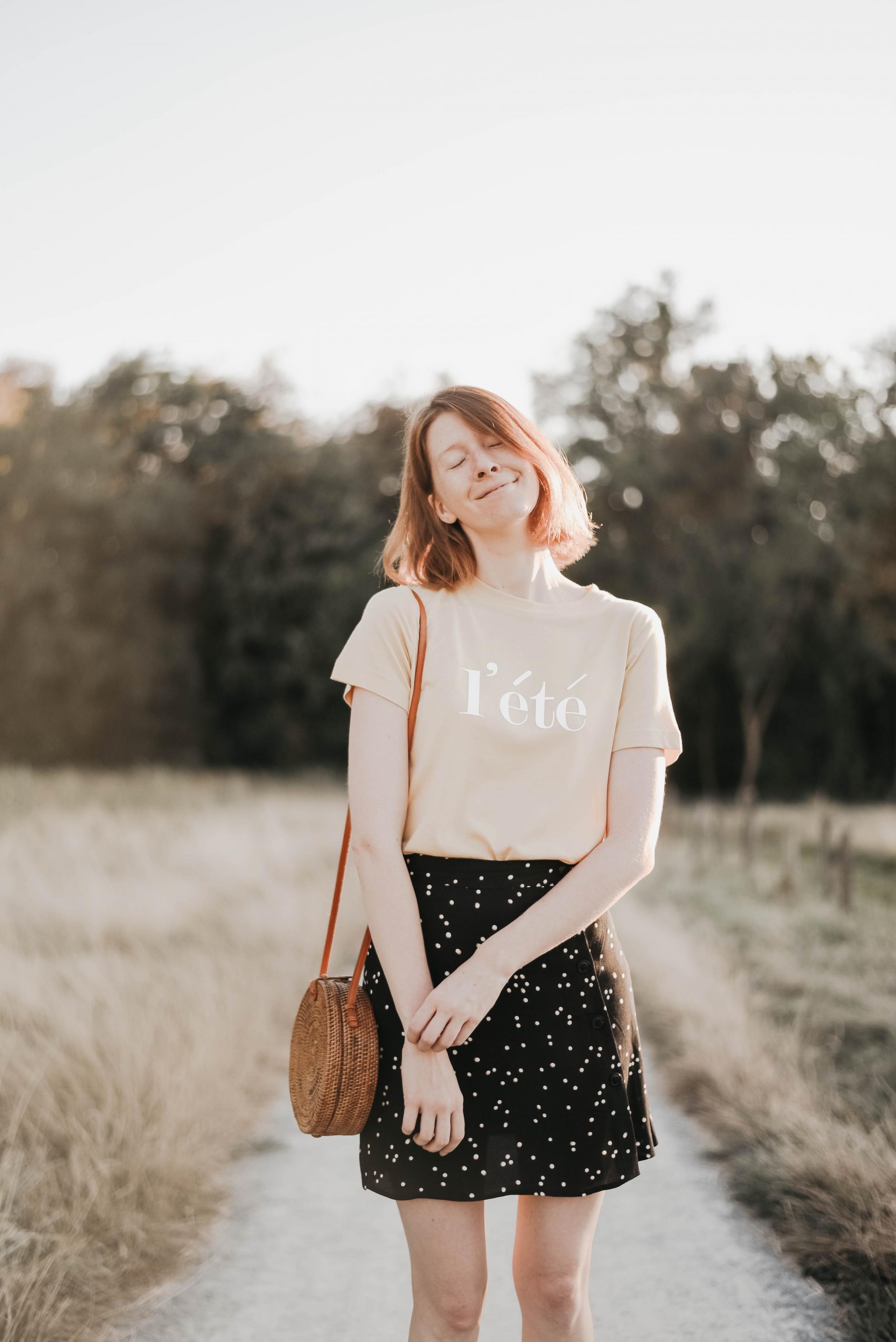 By now we all know that leopard print and western vibes are going to be huge this fall. Instagram is basically a zoo these days, haha! One of the trends that isn't getting much attention just yet is the return of mini skirts and dresses. Very noughties and probably a trend that will pick up more once we start to head for the Holiday season (did I just dare go there?). 
Mini skirts are very unlike me. I am aaaaall about midi-length and will rarely be seen wearing anything above the knee, but this cute little polka dot skirt totally won me over.  As soon as I saw it on the H&M website I imagined so many potential Fall outfits around it that I decided to go for it. It was the first piece I bought for the new season this year! I figured I wouldn't feel uncomfortable if  I'd pair it with opaque tights and booties once it cools down. It also turned out to be the perfect piece to have at hand on weekends during the recent heatwave, haha.
We made these photos on the very last day of said heatwave, during one of the last beautiful golden hours that we had this month. I'm already missing those perfect rays of warm sunlight, ugh. But, rumor has it that Starbucks is bringing the PSL back next week, so I'm not complaining too much! I'm excited for the change of seasons and Fall is my favorite season of all. Bring it on! 
Outfit details
top: Massimo Dutti • culottes: H&M • mules: Parfois • bag: The Shop Antwerp • scarf: Bershka