Now that the Royal Wedding is still hot and happening, I thought it was a good time to finally share my photos from London! You might spot the pretty fall foliage, which gives away that I visited London some months ago now. It was a glorious weekend in October, so we enjoyed nice long walks through South Kensington and the Kensington Gardens. We discovered some lovely breakfast and lunch spots and tried some of the best coffee bars around the Aldgate area. I spend about half a day in Victoria's Secret trying to discourage my friend from spending a monthly wage on bra's (I failed) and went by all the shops around Regent and Oxford street in search of the prettiest winter coat for her (she ended up buying the very first one she tried on, haha). Just how any good girls trip should go!
It was only when I came home and went through my photos that I realized I hadn't taken enough pictures to write a proper blog post. It was my 4th time visiting London and I guess I didn't feel a need to capture everything the way I would when I visit a city for the first time. I also felt a bit uncomfortable asking my friend to stop every 100 meters so I could snap a picture. Instead of writing up a complete city guide like I usually do, I thought I'd simply share the photos that I like the most and group them together per area. I hope you guys enjoy getti,ng a glimpse into the city of London!
Strolling through South Kensington
The Royal Borough of Kensington and Chelsea was largely unexplored territory for me. My friend K, however, knows the borough like the inside of her pocket. I always always always go to Sloan Square and then follow Kings Road until I reach the Royal Brompton Hospital, which is where I turn towards South Kensington station to find the museums and Harrods. I love the area around Kings Road because of its beautiful statuesque buildings, cute little houses and smaller shops. Many of the great mid-range high street stores have a shop on Kings Road too it's far less busy than around Oxford Circus. On Kings Road you can also find The Ivy at Chelsea Garden, which is a good place for High Tea.
My friend and I walked deeper into Chelsea and went on a long walk through South Kensington as well. We stood in awe in front of the rows and rows of identical townhouses with the perfectly Instagrammable terraces, dove into alleys and closes that I never even knew excisted before and of course stopped by Humming Bird bakery to pick up some much deserved carrot cake!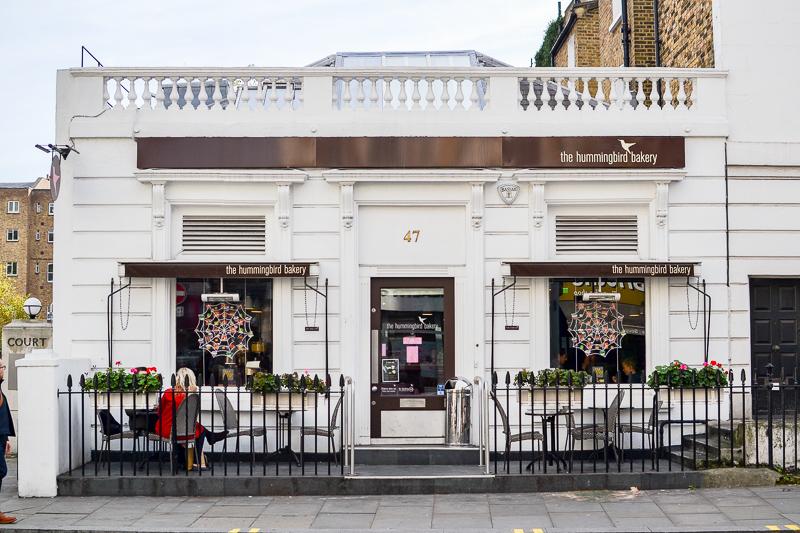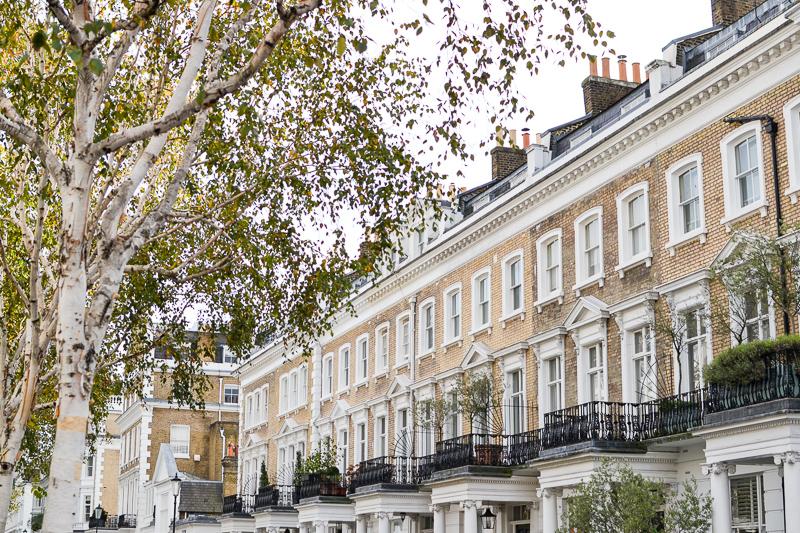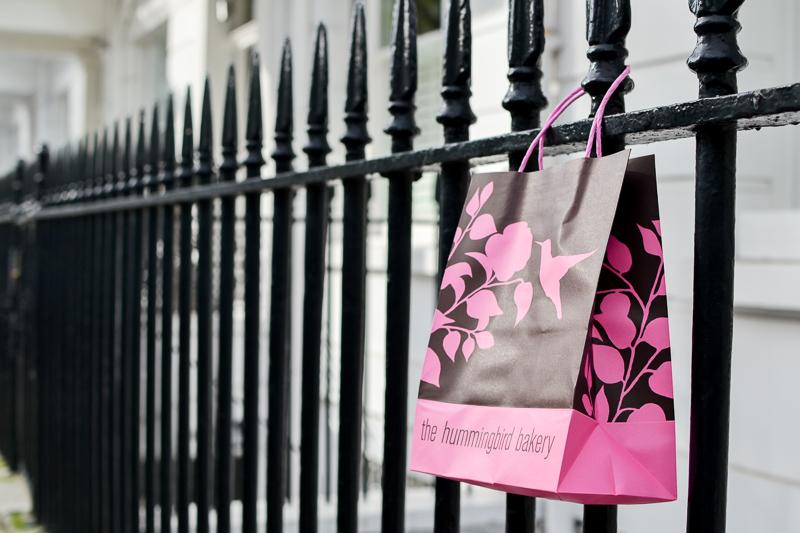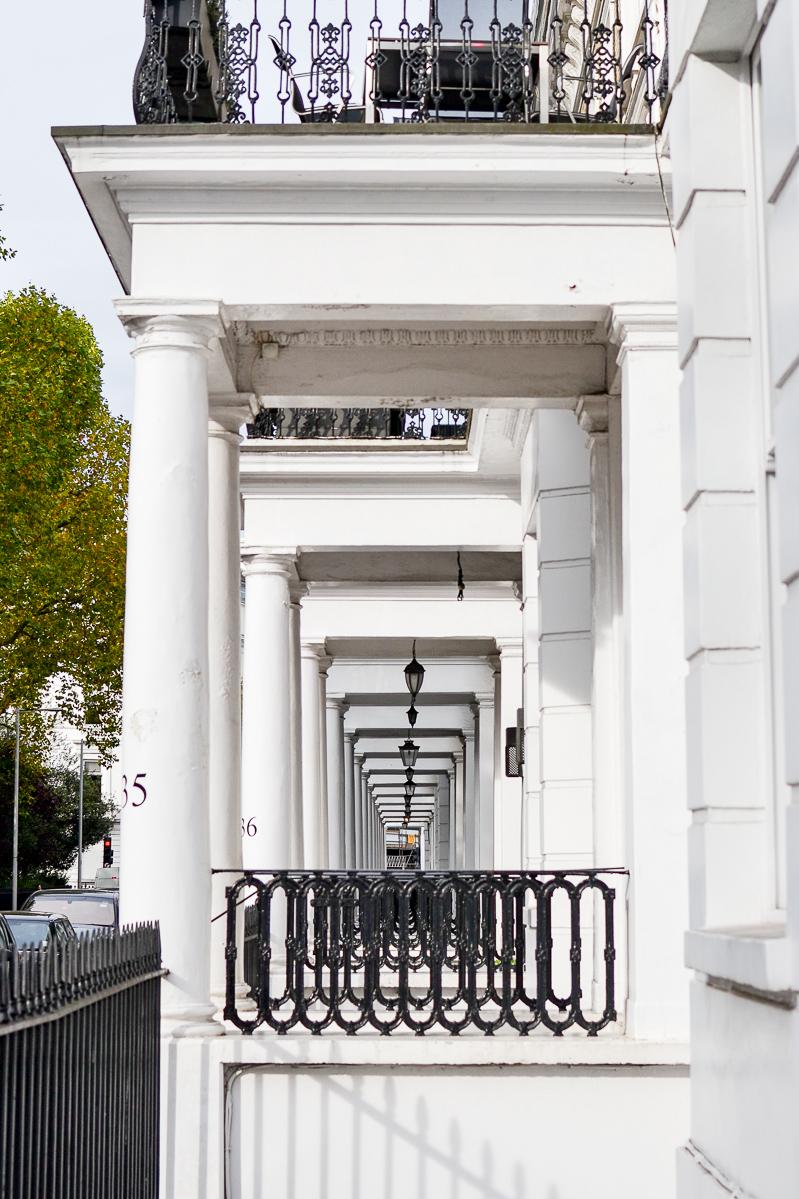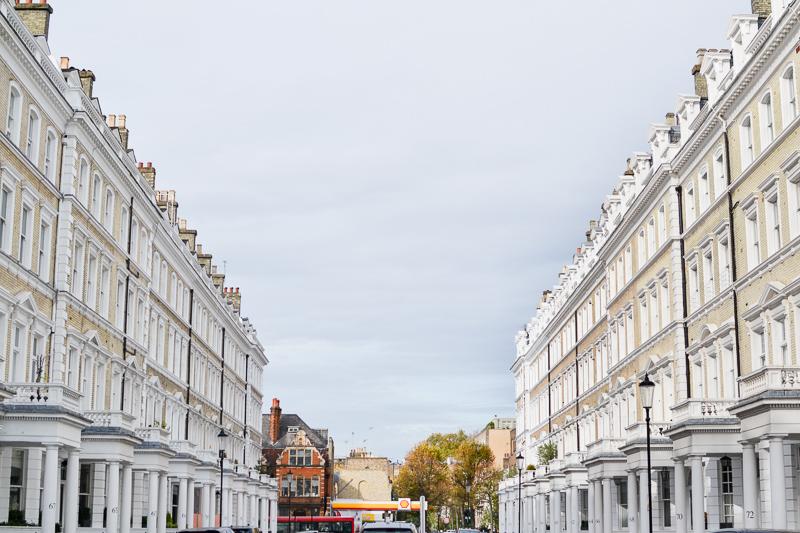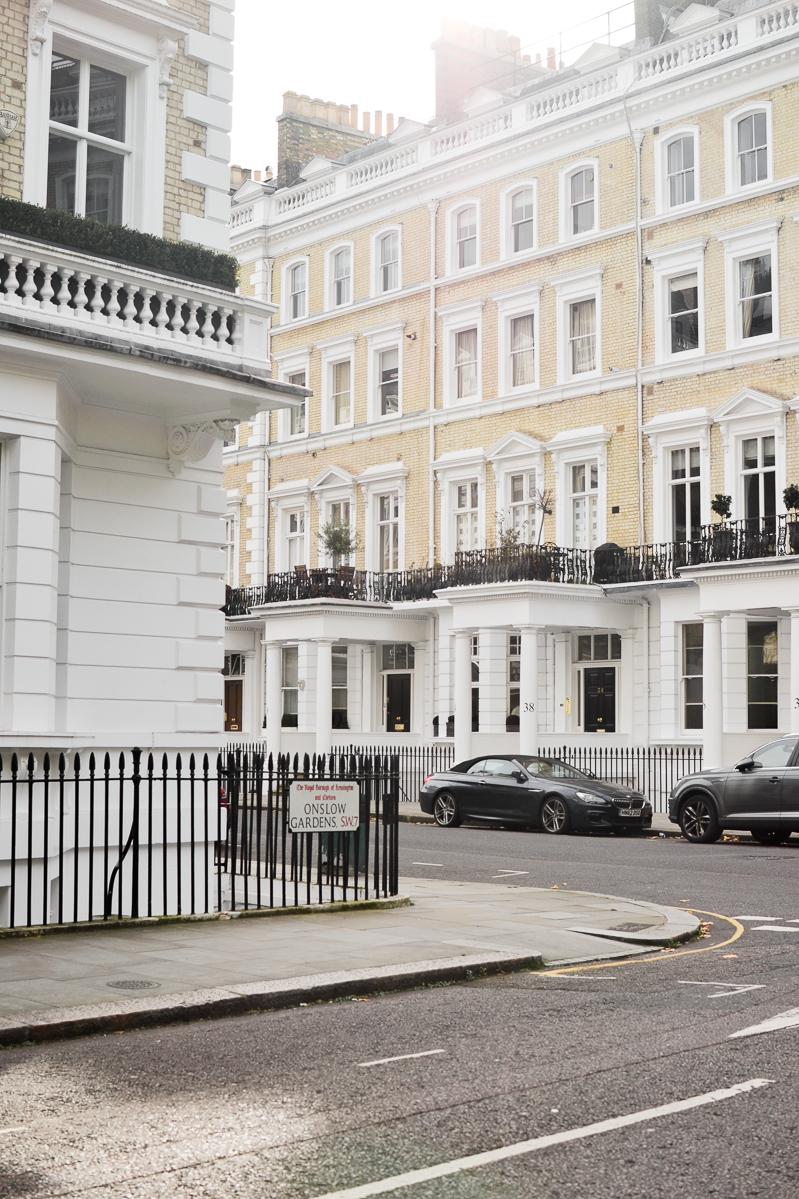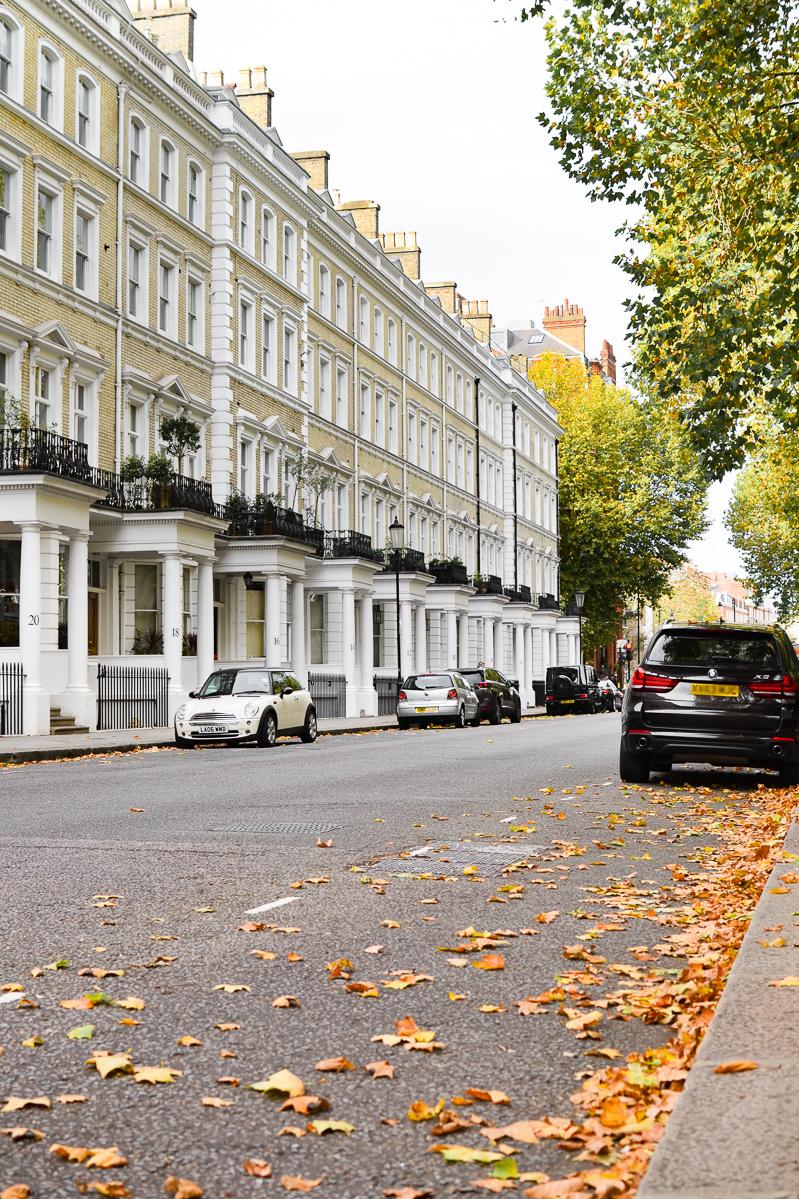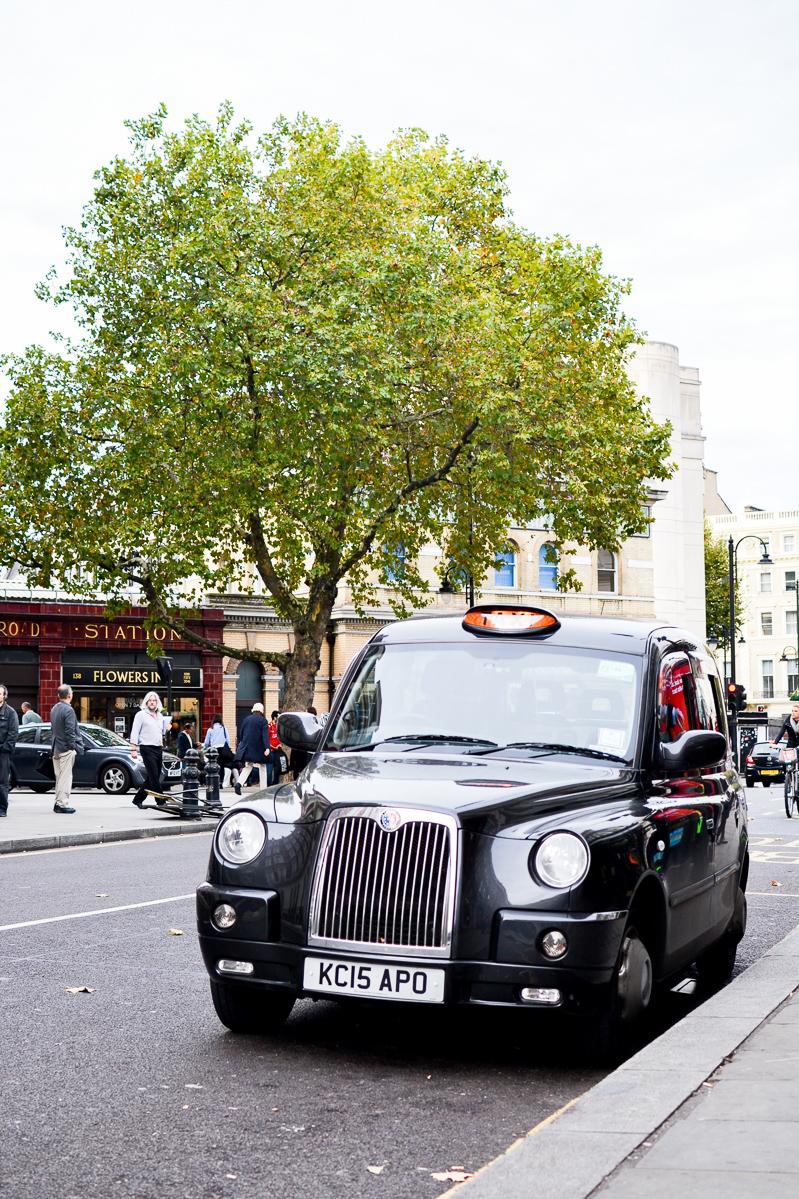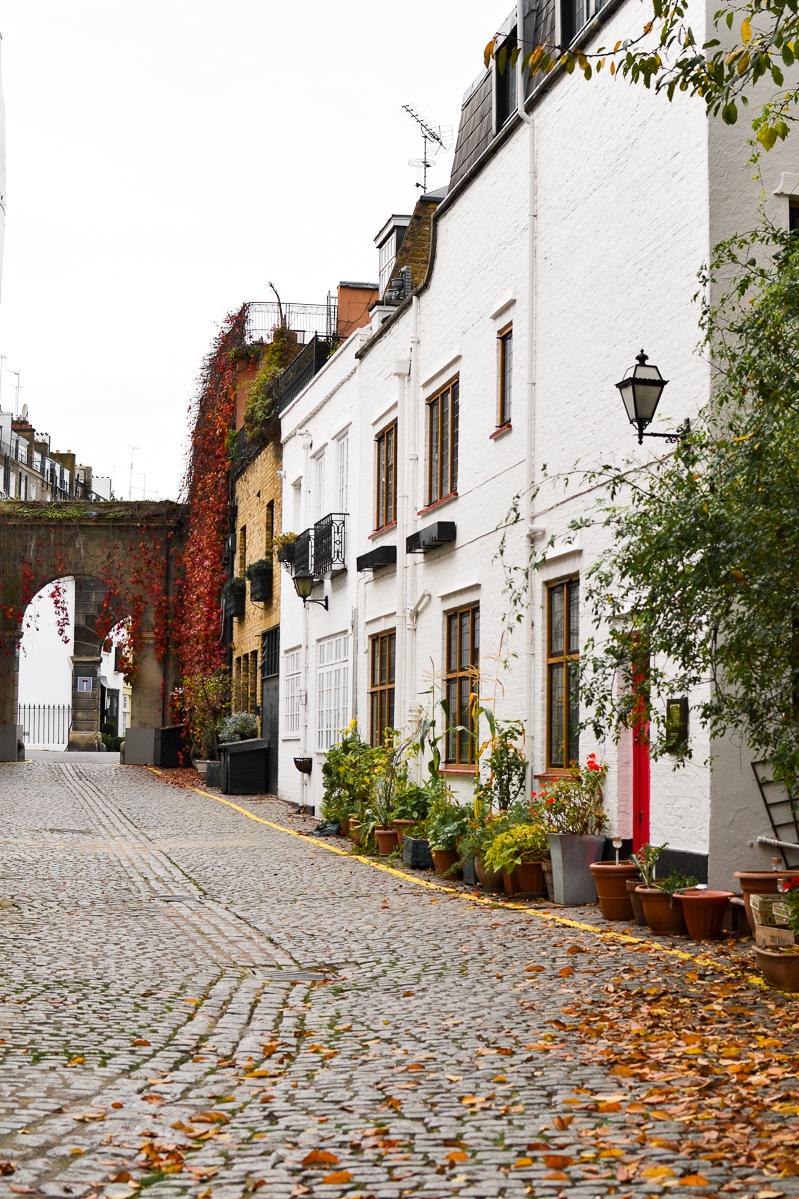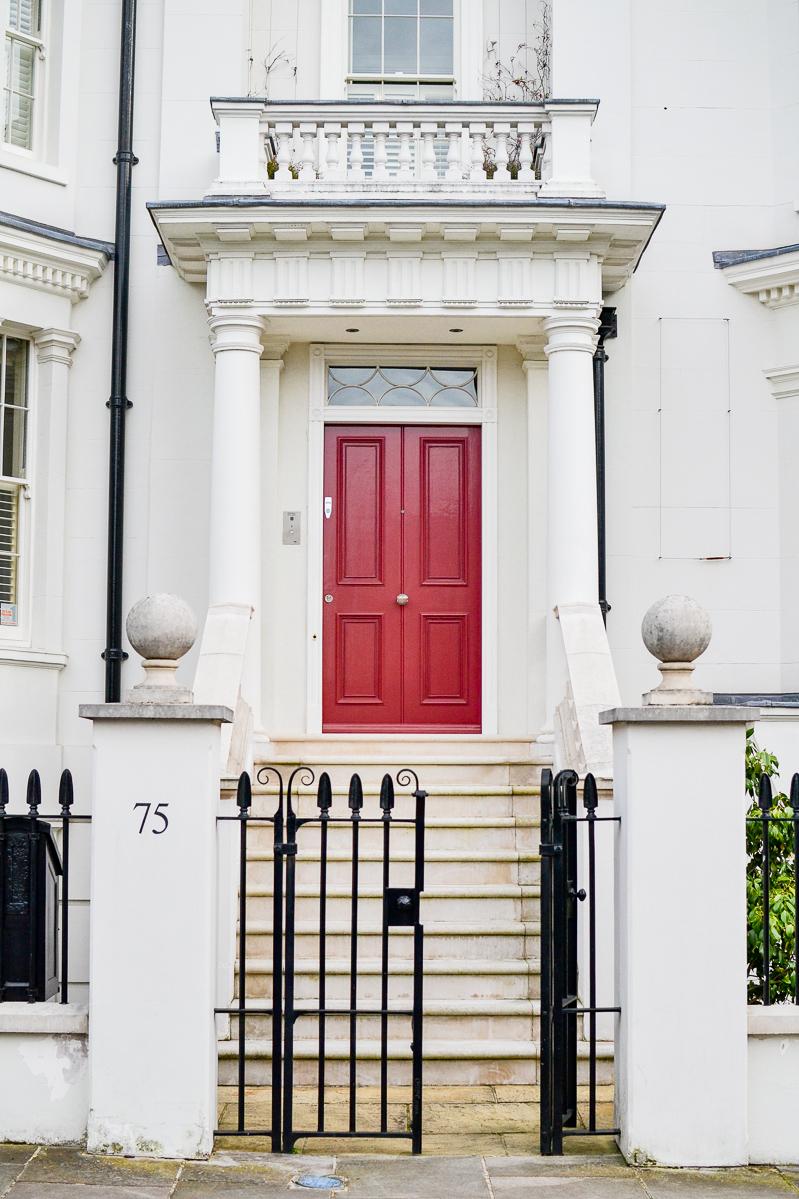 Kensington Gardens
I find it quiet a shame that I had never stopped by the Kensington Gardens before! Together with the Hyde Park and Green Park, the Kensington Gardens form a large open and green space in the heart of London. The park has been designed almost 300 years ago and is characterized by large avenues, its Dutch garden, beautiful fountains and a scenic bridge that we failed to see. We ate our cupcakes and watched all the cute dogs before moving on.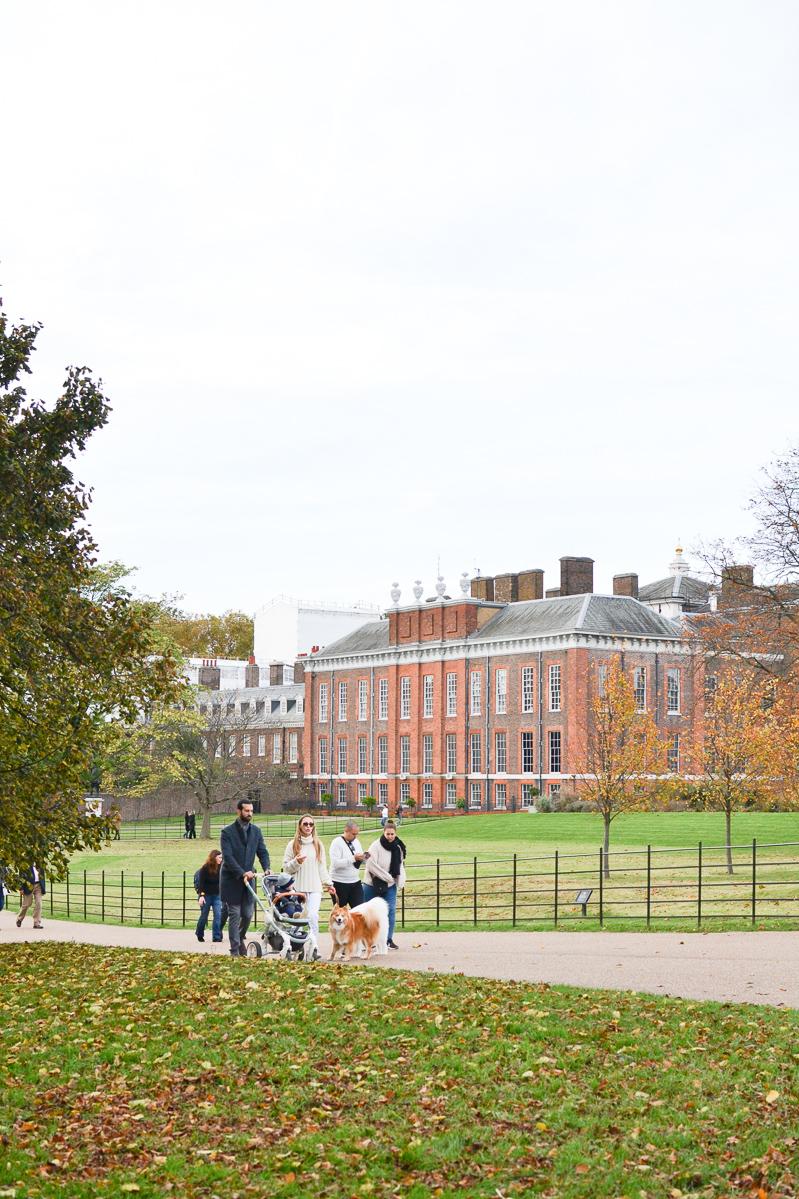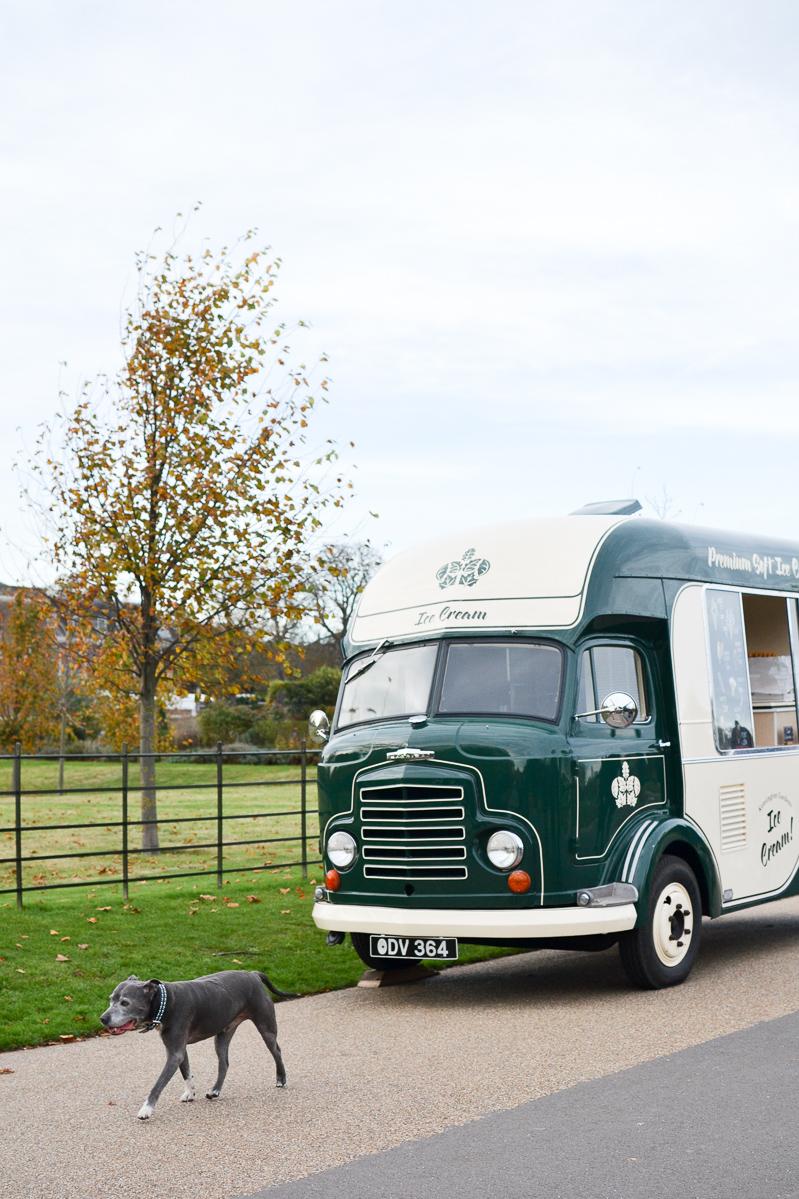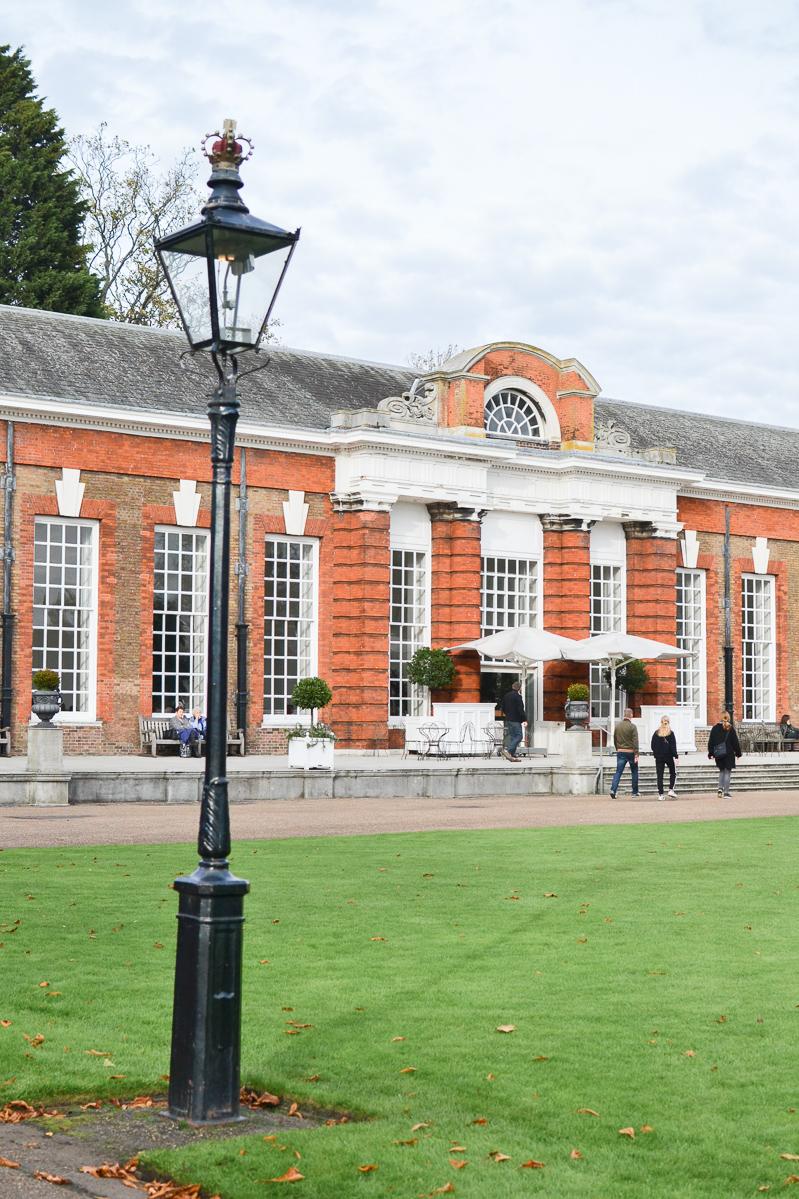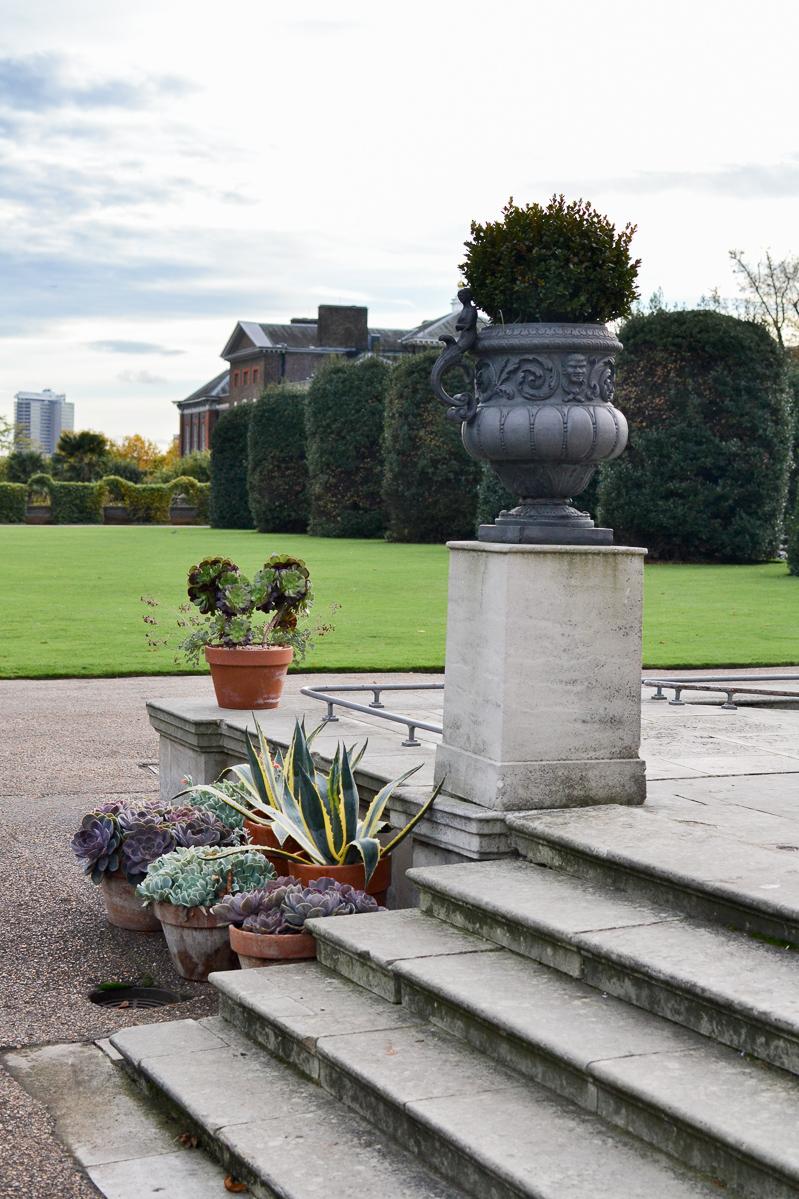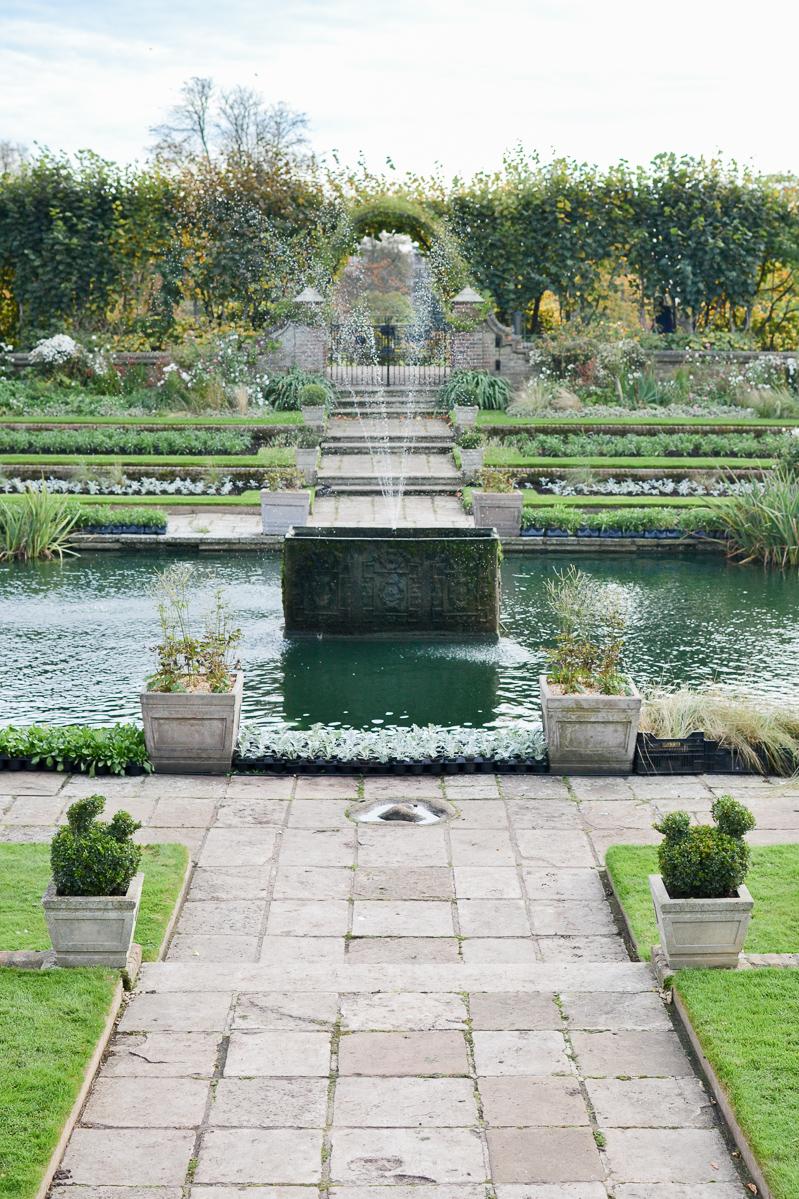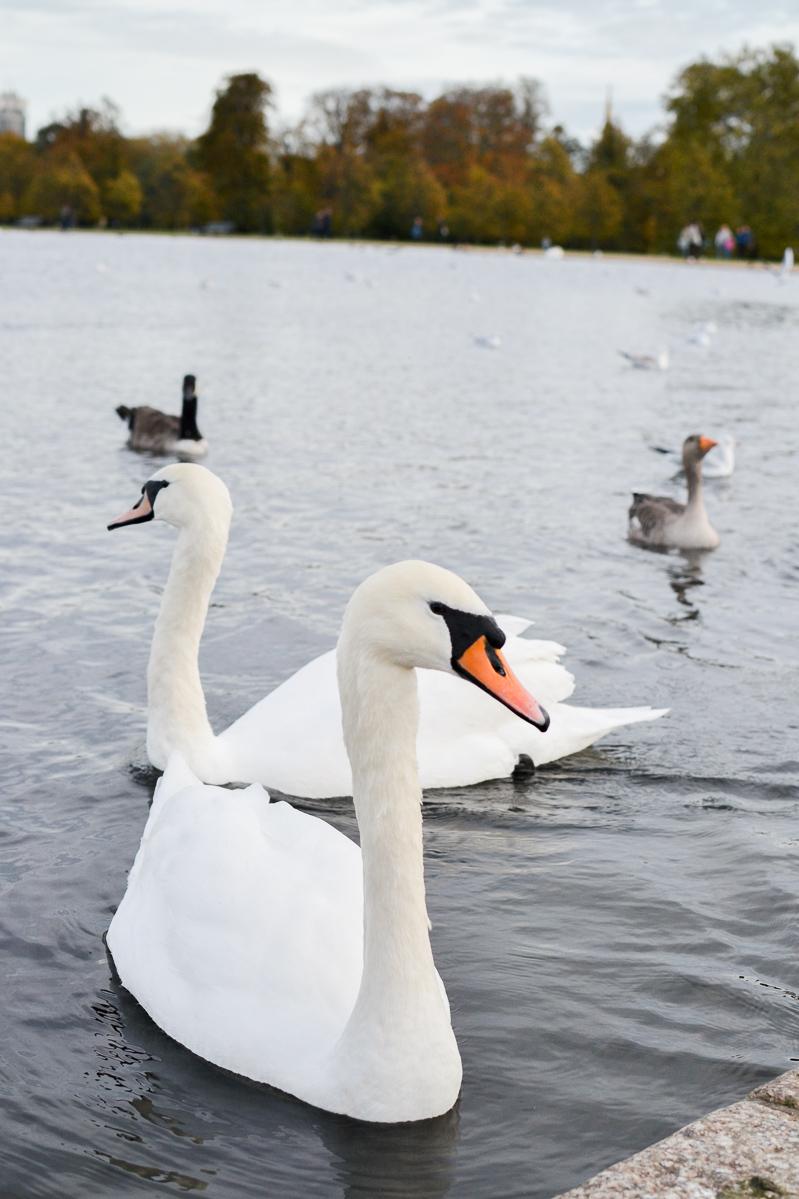 Notting Hill
Another new-to-me neighborhood is Notting Hill. Just like in Kensington and Chelsea, I found the houses here amazing to look at. If you've ever been to Belgium, You will understand why I appreciate how all of the houses seem so orderly and similar. We stumbled upon Westbourne Grove where I oooh'd and aaaah'd at just about every boutique. Especially the Club Monaco was potentially dangerous for my wallet, but I refrained. We moved on to Portobello Road. Dear goodness, rarely ahve I ever seen so many people in one tiny street! My friend had previously seen a shop there that she wanted to revisit, so we braved the crowd and by lucky chance also found Farm Girl cafe, a lovely healthy lunch spot (but you have to get lucky to find a seat!). We walked back to find the Pinterest-famous colorful houses, but got stuck in the crowd again so we simply gave up and went shopping at House of Fraser on Oxford Street instead, haha.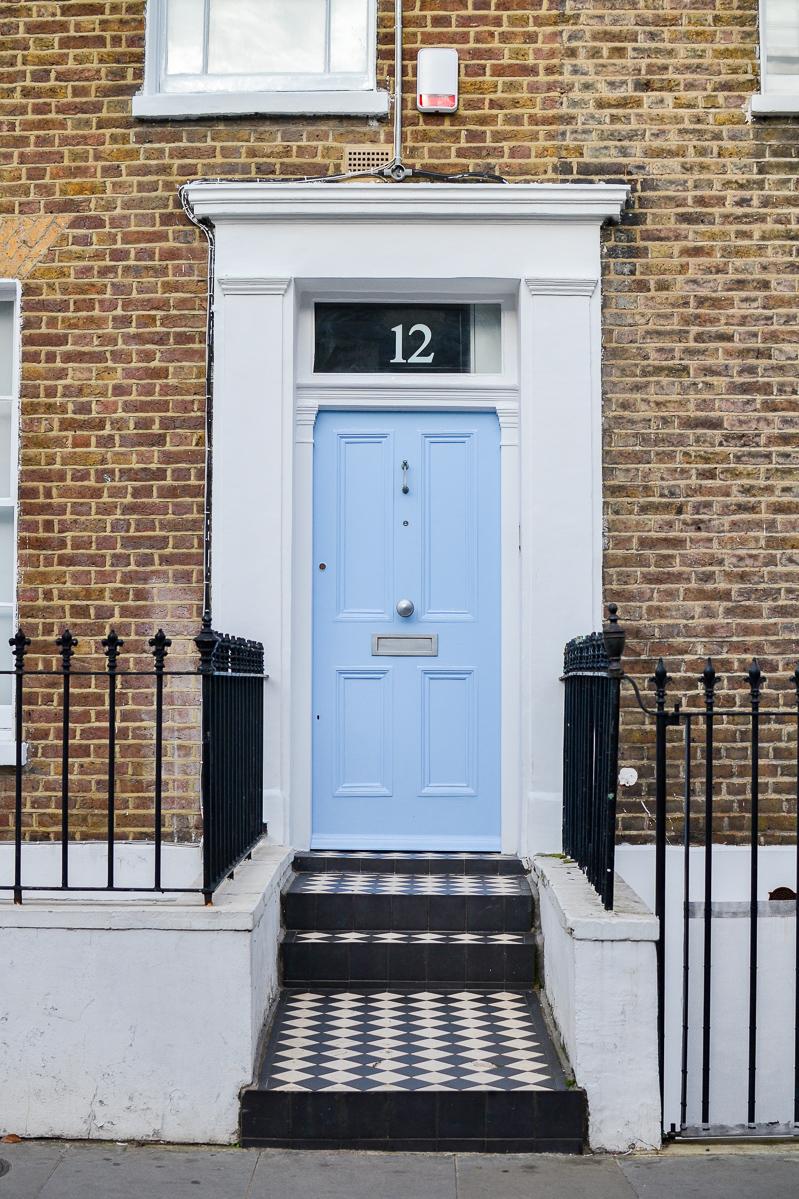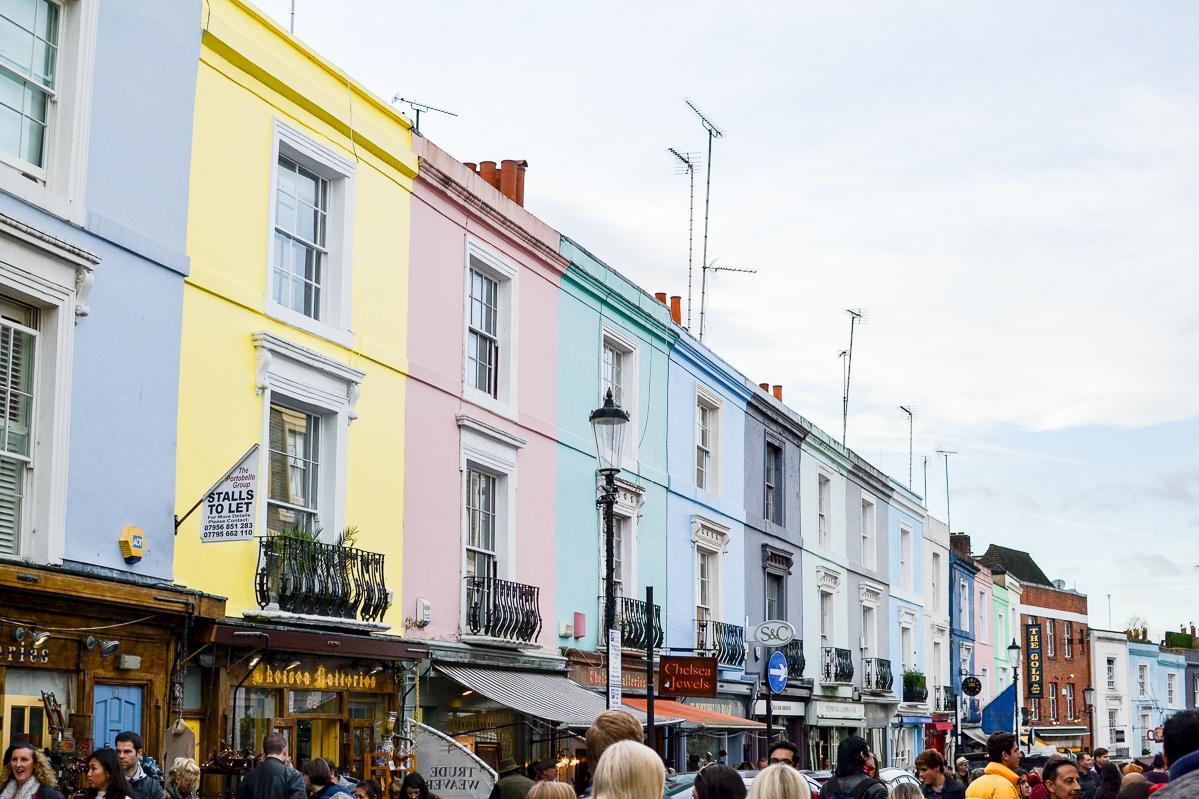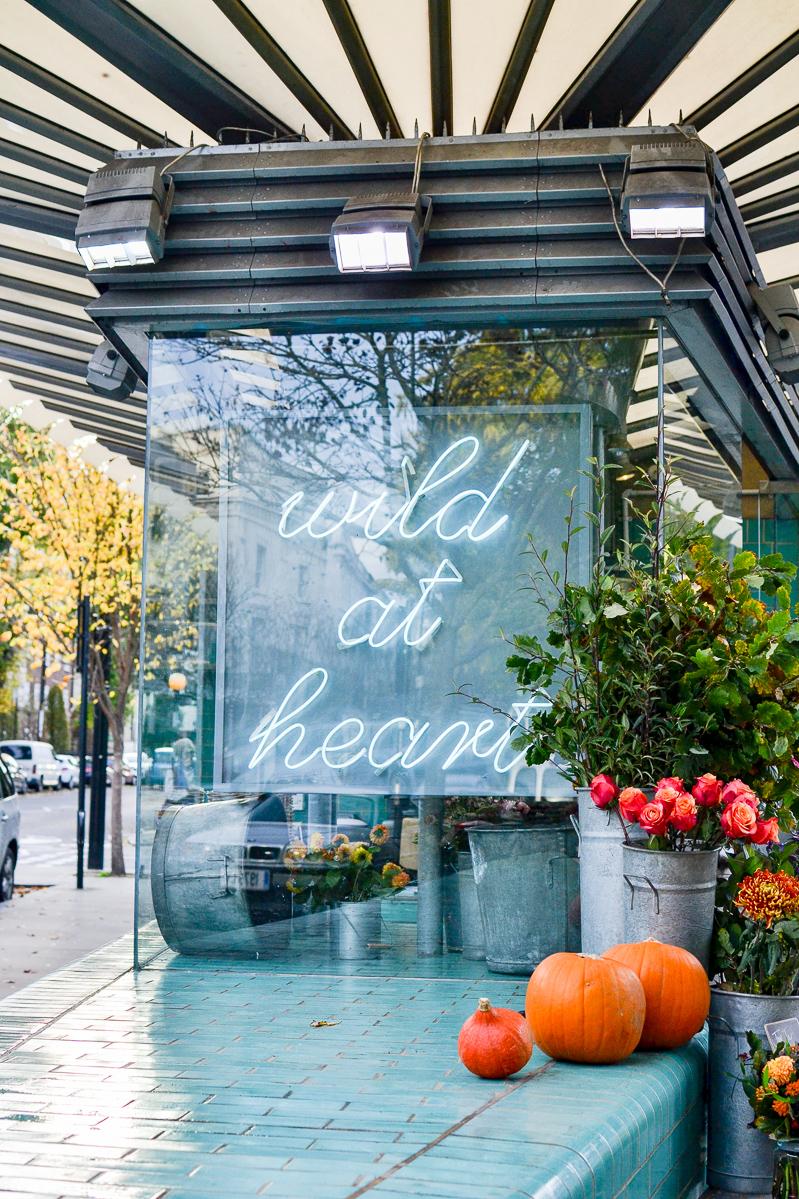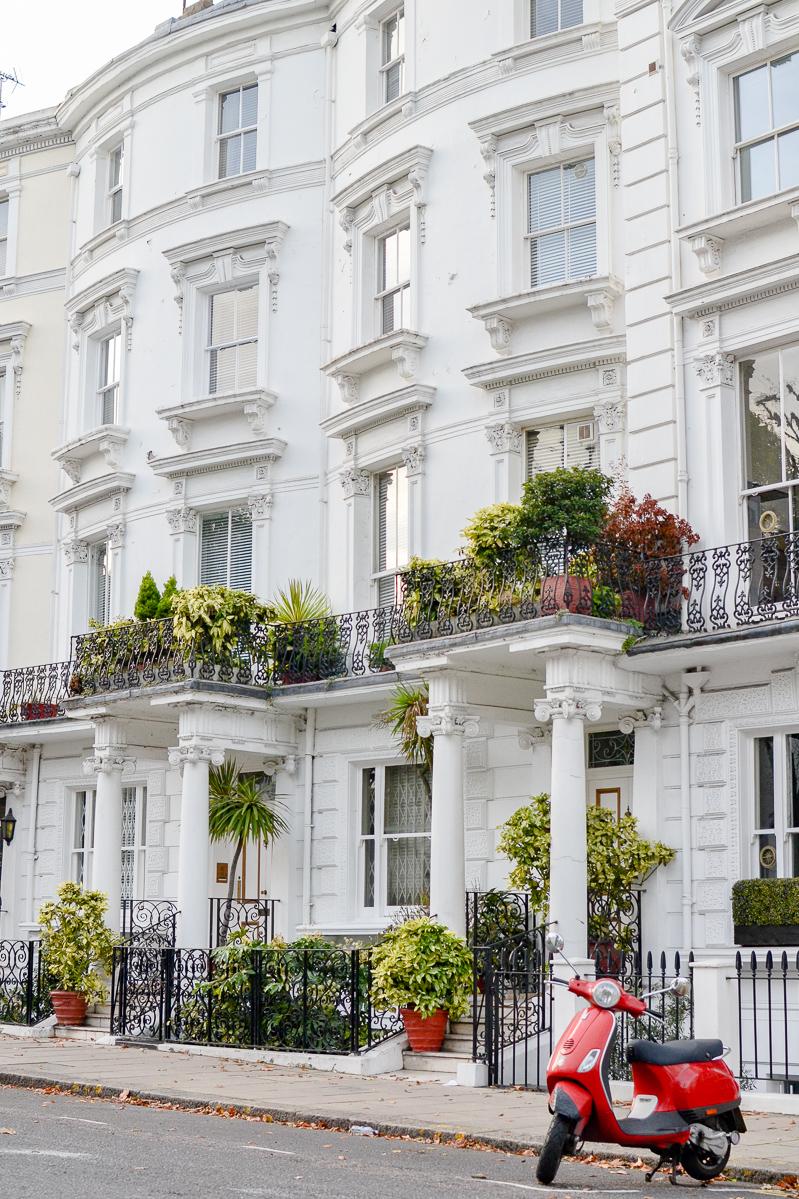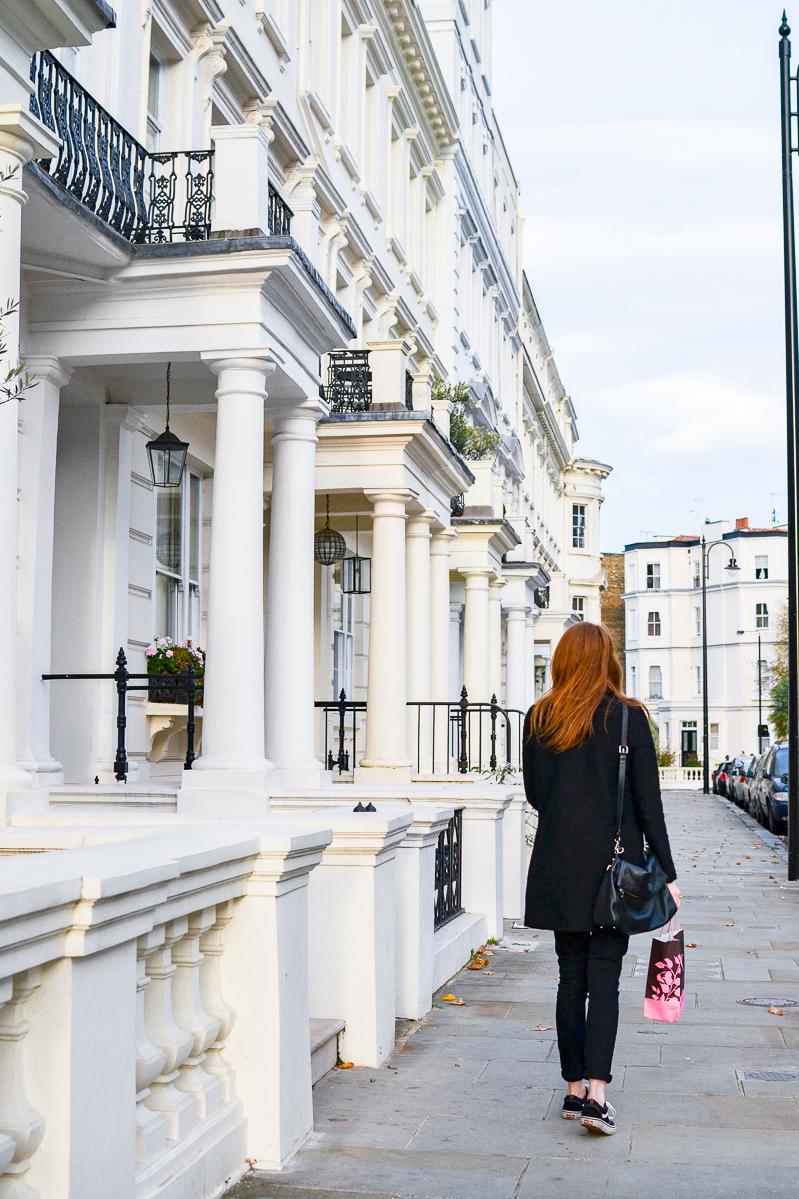 City of London
And lastly I have some photos from the city center! You can spot the Shard, Millennium Bridge, St. Pauls Cathedral, Tower of London, Tower Bridge, The Gherkin and The 'Walkie Talkie'. I have exactly 0 photos from Big Ben as he was wrapped up for repairs and only have nighttime photos of the London Eye, haha. We would have loved to visit the Sky Garden inside the Walkie Talkie building, but it seemed closed when we passed by. I have one last shameful confession to make before I close off this blog post: This was my first time walking across the Tower Bridge. So, yes, I made my friend take a million photos of me on/next/in front of the bridge, haha.