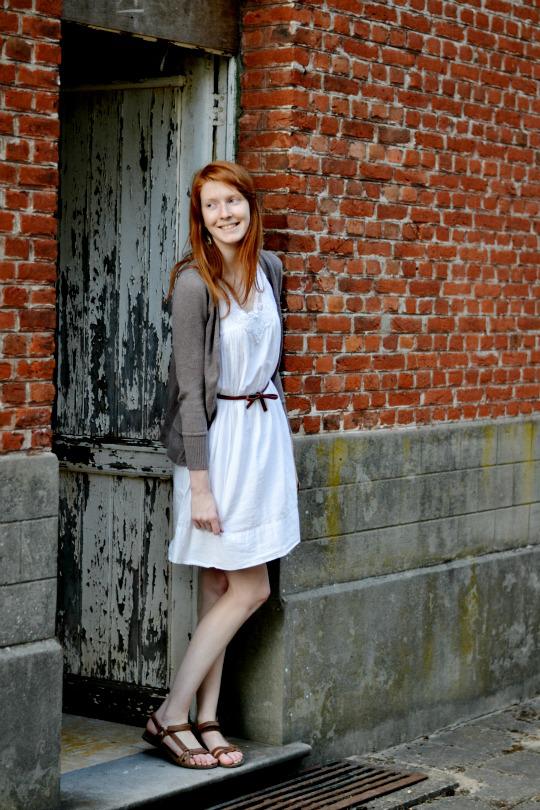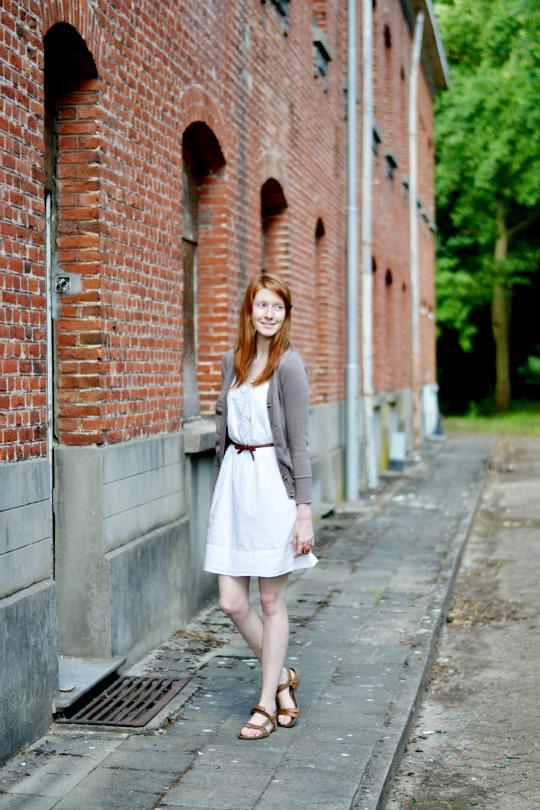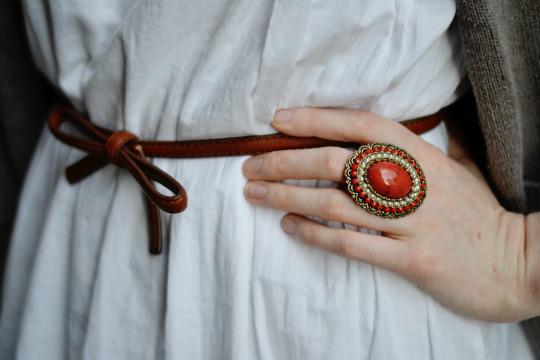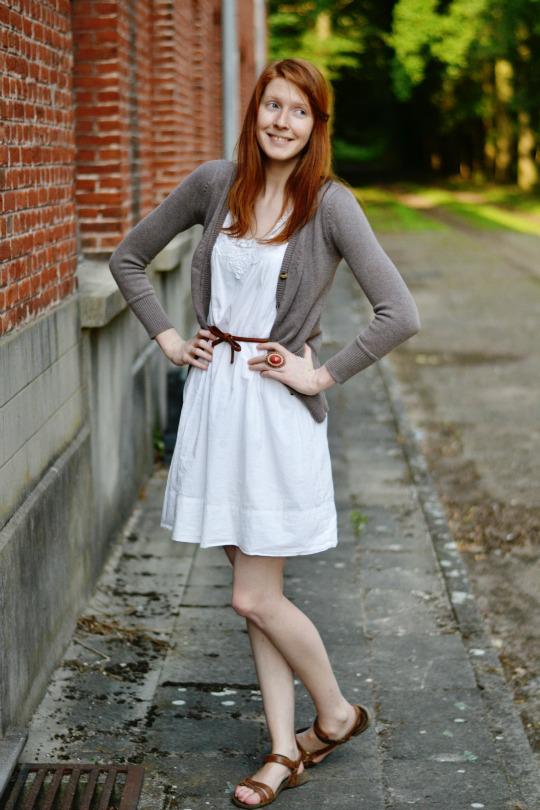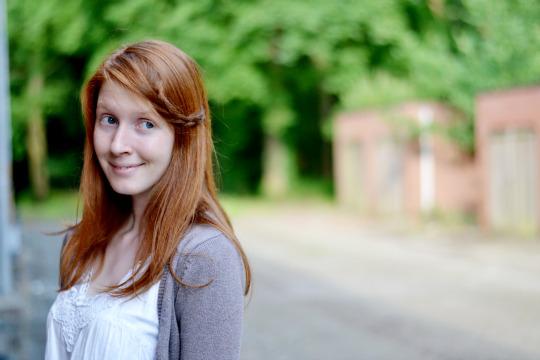 Zara dress, cardigan & belt – Teva Sandals – F21 ring
It took me a while to get back into blogging after the two week hiatus. I'm still not feeling very into it, maybe it's the jetlag that totally kicked in a few days ago. Going back to work again so soon after my quite exhausting vacation was not a very good idea. I lay awake untill 4am and have to get up at 7 again. I thought that adapting to the CET would go a lot more smoothly. Bad thinking.
Anyway, these photos were taken the day before we left for the USA. I was wearing one of my oldest and favorite dresses and choose to go all neutral with the rest of the outfit too. A subtle splash of colour is provided by the big orange rock on my finger. I love how it turned out, and I have no shame to repeat this outfit a few more times this summer.
I feel like my blog schedule is one big mess at this moment! I'll probably upload a post about DC later on this week and then close off the vacation series. I still have to edit the photos and after that I hope to get back into the swing of things here on The Ginger Diaries. I've missed making outfitposts and reading your blogs. Thanks for reading and supporting my guestbloggers. Hope you all have a great week ahead!
Nikki