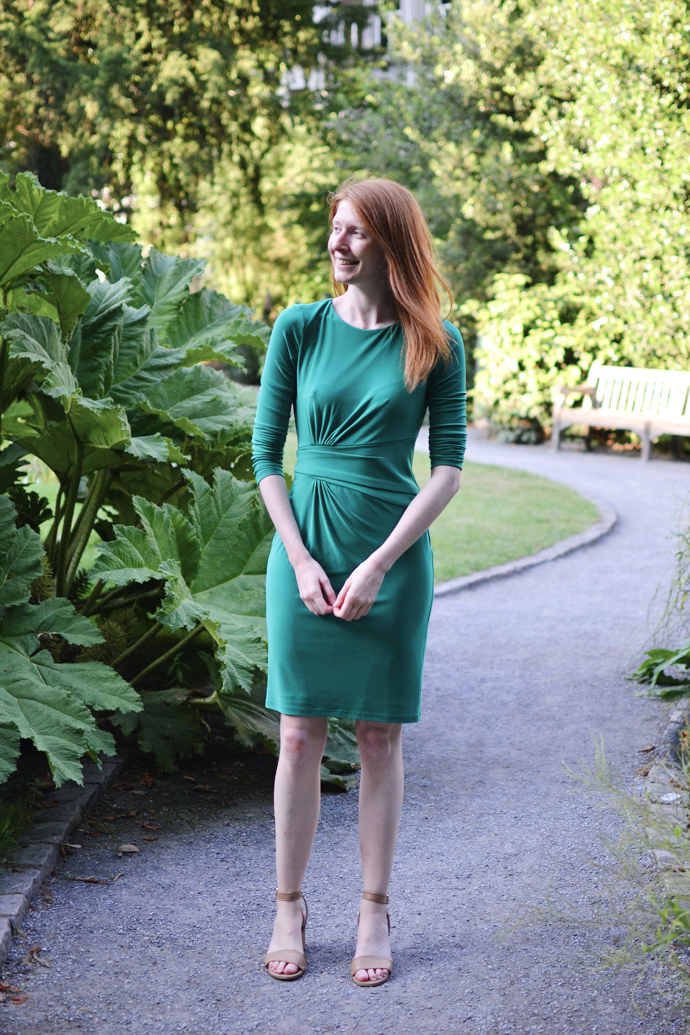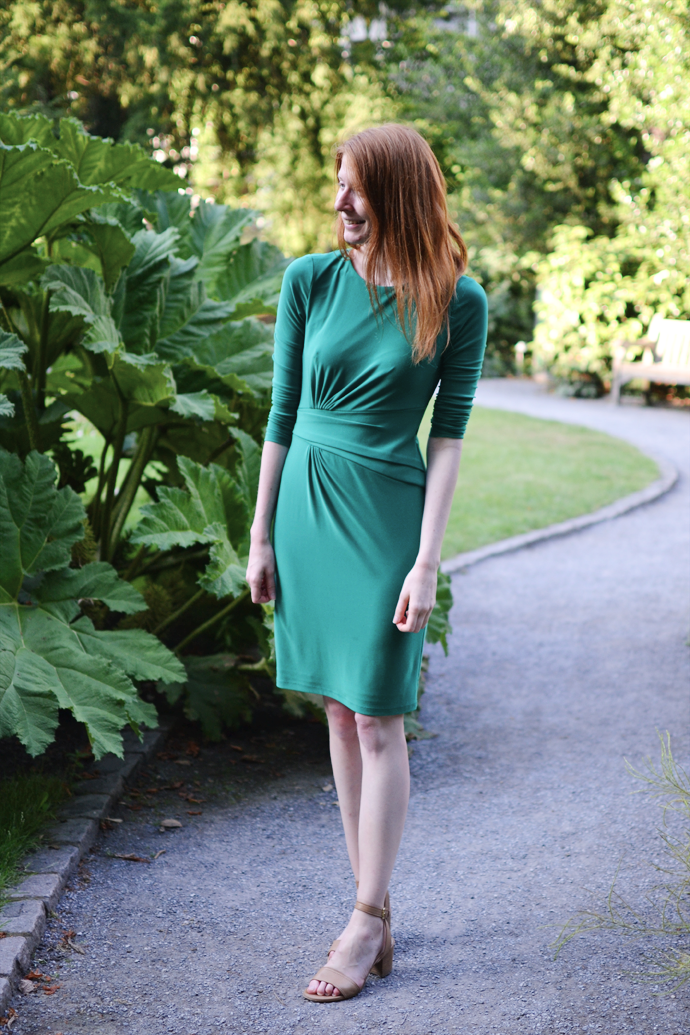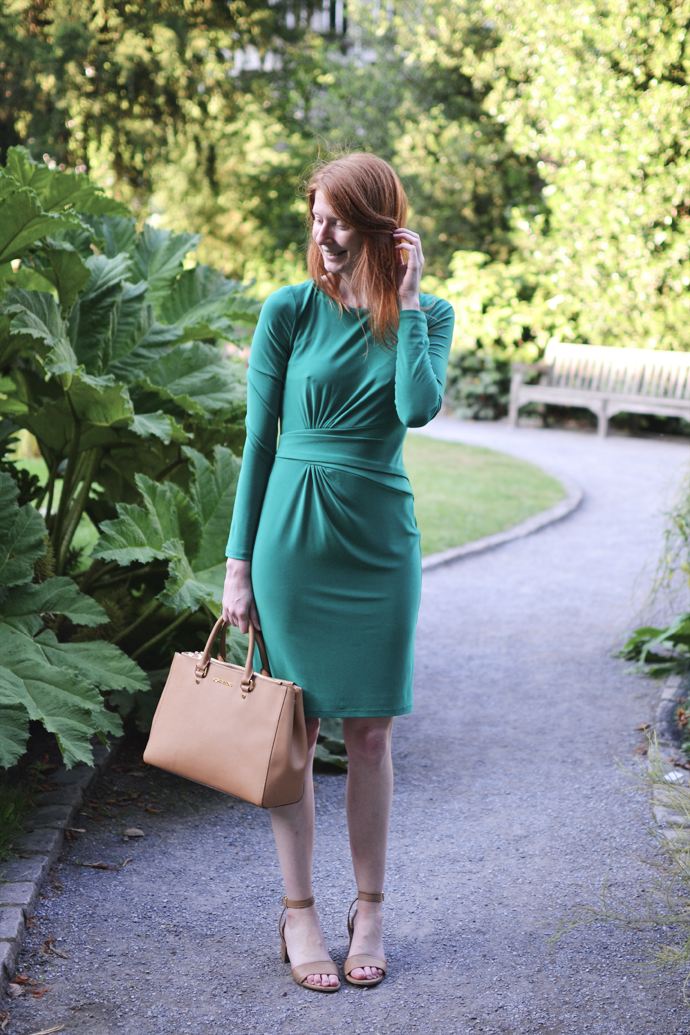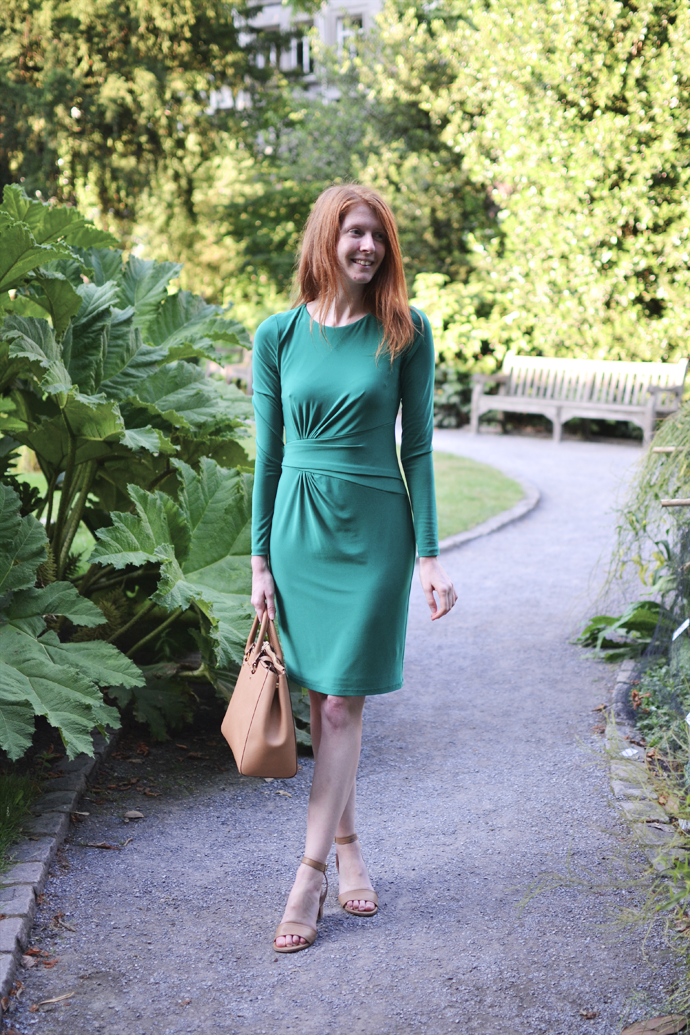 dress: Ralph Lauren | shoes: Aldo | bag: Michael Kors
I am bad at sharing themed blog post. I've done a Christmas post maybe once or twice in eight years and every other Holiday has never gotten significant attention on my blog. I even forget to write something about my birthday most years.
And that's why it should come as no surprise that today I am sharing my graduation dress. I graduated one and a half years ago. I didn't do much better when I shared my graduation dress from college when I was already halfway through my masters degree… , haha. I remember that I wrote a promise back then to do better when I graduated from uni. Better late than never?
I saw this dress the first time when I was spending 5 hours in Amsterdam with my friend K. It was the end of our last semester and we drove down to A'dam to kick back one more day before our last exam period. It was freeeeezing cold and at some point we wandered into the Bijenkorf to warm up and look at all the expensive bits that we couldn't afford as students. Somewhere on a rack in a dead corner I saw this emerald green dress from Ralph Lauren and I immediately knew I had to make it mine. My upcoming thesis presentation and graduation would be the perfect events to wear it too and it's a common fact that redheads look great in green, right?
The price tag was like you'd expect from Ralph Lauren: way over my student budget. I left Amsterdam with frozen empty hands, only to see the dress again in Galleria Inno in Antwerp, fall in love all over and eventually getting it anyway. In January I defended my thesis in this dress (scored about 15 compliments in the hallway before!), passed with excellence … and never went to my graduation ceremony. These days I love to wear this dress to work as it is one of the few that I have left that are office appropriate.
xoxo
---