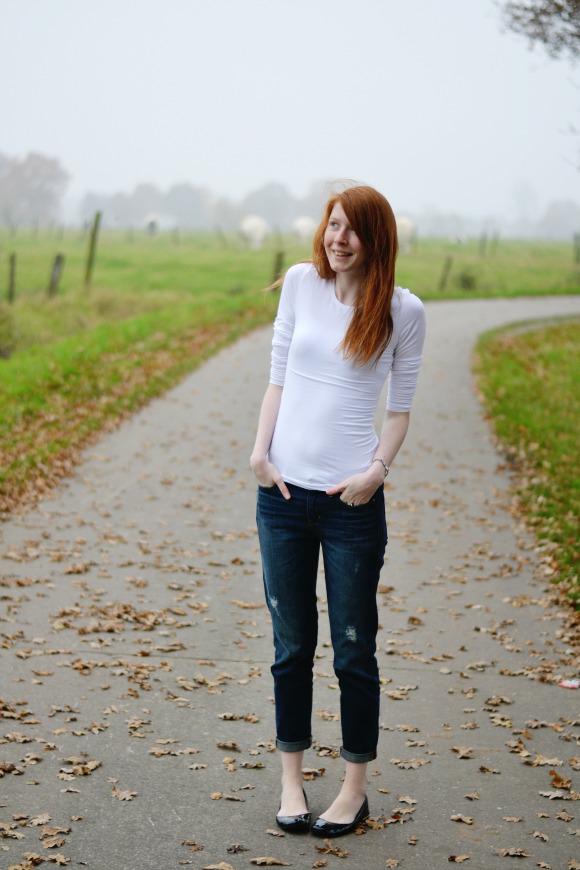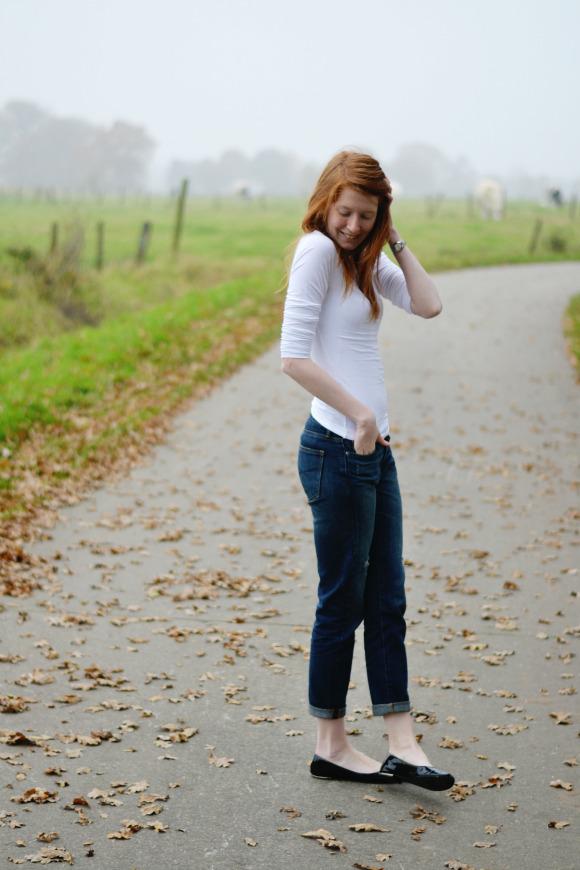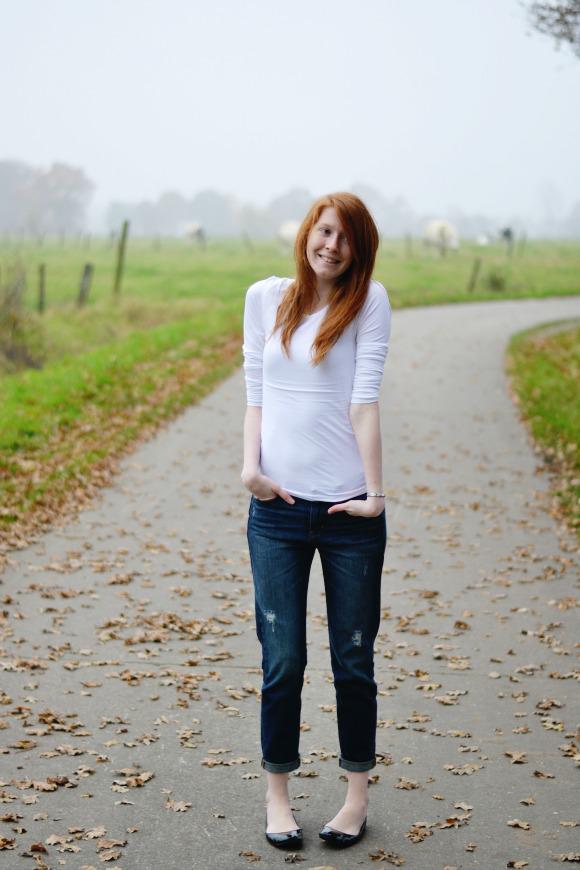 Today there's One Direction, but when I was about twelve years young, all the girls were swooning over Jesse McCartney. Yes, that's a while ago! I remember me flipping through a magazine and reading an interview with him where he stated that the most beautiful outfit a girl can wear is a sexy jeans and a plain white tee. Just so happens this outfit features what The Gap calls their sexy boyfriend jeans and my first ever white tee. Now, where's McCartney at?
My shirt may be just plain white, it's everything but simple. It's made from the softest jersey I have ever felt and its fit is simply amazing. I love how stretchy the material is without getting baggy. The shirt stays in form perfectly all day and good for my mom: no wrinkles! She loves ironing this tee, haha. Since I can't get enough of it, I've been wearing it a lot since I recieved it. It's great for layering under a shirt, dress or cardigan or to wear as a top, like I did here. Because white is such a light colour I did have to wear a white cami underneath, but you can't tell! At this moment, Sweetshirts only sells these in 4 basic colours, but they'll be adding new ones every season. I can't wait to see the spring colours! I'm hoping on some pretty pastels to match my mint jeans!
There's a pile of homework giving me the evil eye, so I'd better get started before I drown in all the papers, deadlines, facebook groups and emails. Hasta la Vista!