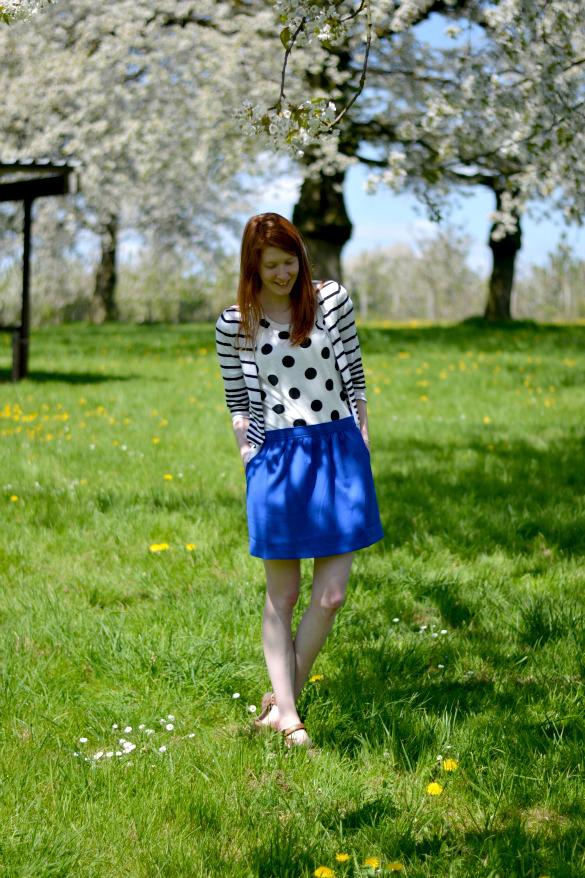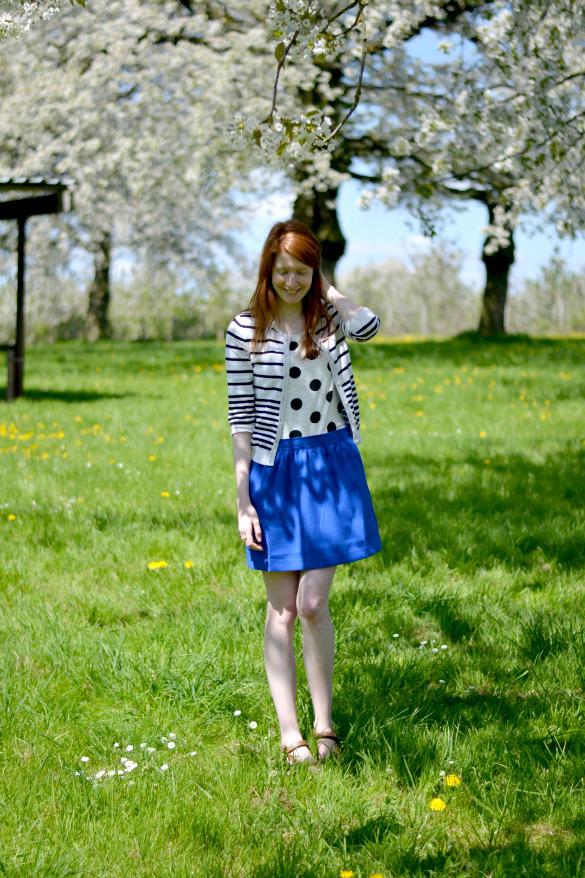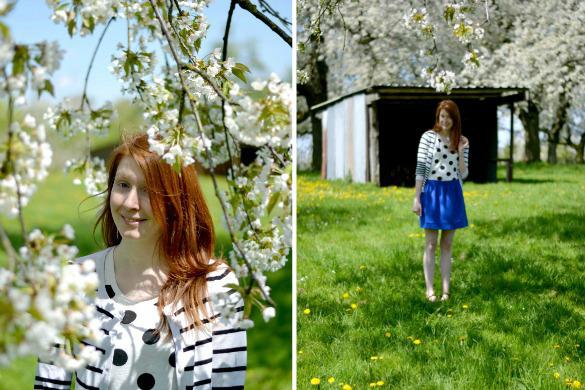 I am wearing a Forever 21 t-shirt • H&M cardigan • Gap skirt and Teva Sandals
On Sunday, K, me and my family ventured out to Haspengouw, Belgium to go on an amazing walk through fields and fields of blooming fruit trees. I have a post full of pictures ready for Thursday, but I wanted to share my outfit for that day first as it's been a while since my last outfit post. I went for a safe combination, that has proven it's success on many blogs before. You can't go wrong with some kind of black and white pattern on top and a bright colored bottom. For comfort I wore my trusty Teva sandals. So classy. I scored this cobalt blue skirt online in the Gap sales back in January, but only wore it for the first time this weekend. I absolutely love it. Bright blue hues, like cobalt, royal and electric are some of my favorite colors to wear, yet are barely present in my current wardrobe. I am still looking for that perfect cobalt dress to wear year-round. I spotted my dream dress in the Kate Spade Saturday collection, but it's waaaay out of my price range so I'm checking my local Zara for a look-a-like more often than is good. I might bend soon though. I am weak when it come to pretty dresses. And my oh my, does Kate Spade know what girls like.
Come back Thursday to see a little of all the beauty I got to enjoy this weekend.
Hope your weeks are off to a good start!