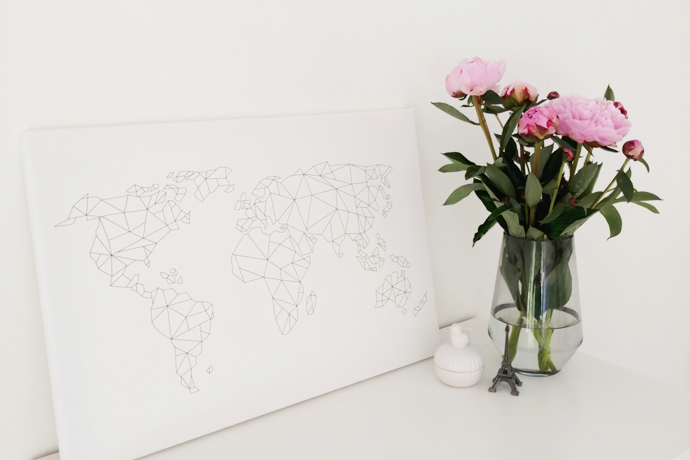 I suffer from the travel bug. And it's bad. Really bad. I have all the symptoms. I can feel at home anywhere. I'm not scared of getting lost in unfamiliar places. I have an endless list of destinations to visit. I love the feeling when the airplane starts to taxi, the acceleration and lift-off. And so on, and so on. Of course there are some downsides to travelling too. For example: I have yet to meet the first hotel pillow that can comfort me as much as my own. If I could, I would take my own bed around the world with me. Unfortunately the average luggage limit does not allow for me to do so.
At this moment we don't have any travel plans. Well, I do have plans, but we've made no bookings for the remainder of 2017. It makes me a little sad and itchy (that bug!), but at the same time my boyfriend likes to be at home from time to time too and so I rest in place. While I wait to see what the second half of 2017 will bring travel-wise, I spend my time working on our new house! We've moved from our first apartment into our first home in March and while we've lived in the house for some time now it is still far from finished. We're currently working on our home office and today I wanted to show you a small gift that www.Wereldkaarten.nl sent me to decorate our place with! This product was sent to me for review and I was in no other way compensated to write the followings sections.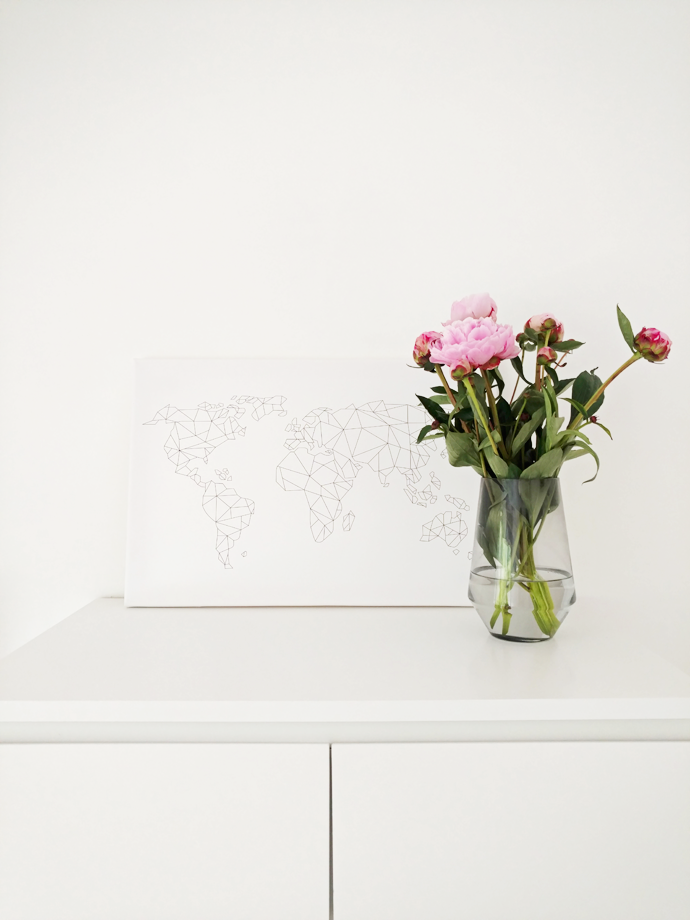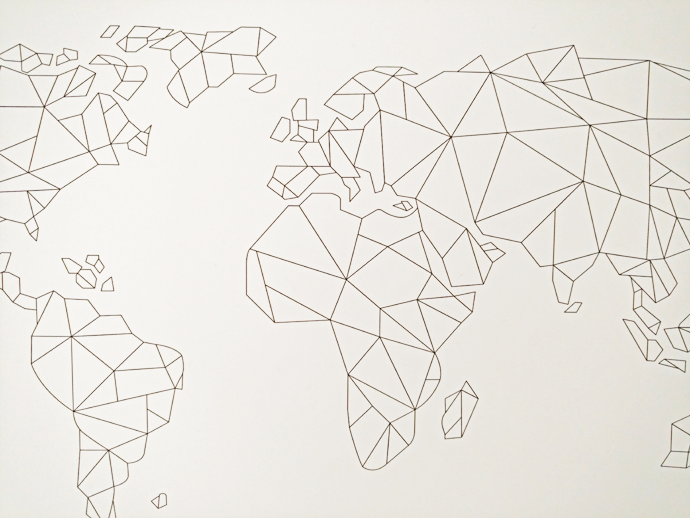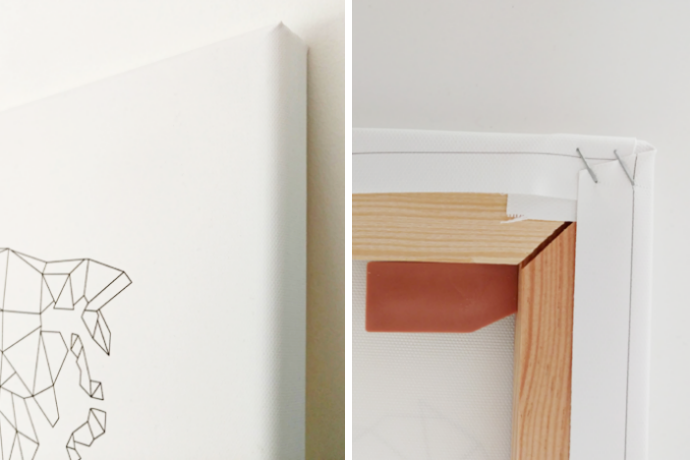 I must admit that I am not a fan of canvas prints. I have this stereotypical idea in my mind about photos printed on canvas and canvas as a material in general, so I wasn't sure if I was going to like the end result. At the same time, I thought a world map would be the perfect decoration piece to go in our home office. It's the one place in our home where I write my blog posts and where I am constantly searching the Internet for inspiration. Why not portray one of my biggest sources of inspiration on the wall? The room is all white and has an industrial feel, with a large wood and steel table as the center piece and a clothing rack made of steel pipes. Therefor I chose a map that is simple in design and fitting with the industrial elements in the room. My eye fell on a minimalist/geometric design, but they offer just about any design you can imagine! There are a few customization options such as the material used, the size, a frame, the hanging system, … and in a few minutes you have your order on its way!
The delivery takes about a week. Mine took almost three, because my local post office misplaced my package and it got lost in their warehouse. Just my luck! As soon as I unwrapped my canvas print I fell in love. I was expecting to be disappointed by the quality, but really I cannot give any negative remarks. My map is very well-made and beautifully printed. It has been standing on my beauty cabinet for a few weeks now and a lot of friends who have seen it have commented on it. They all seem to love it as much as I do! I haven't hung my canvas up yet, because my beauty cabinet will be replaced by a build-in closet early next year and I haven't yet decided how we will decorate the room afterwards. I'm really picky about holes in my walls, haha. I promise to do a room tour when the room is finished, because after all: I call it The Ginger Diaries Headquarters!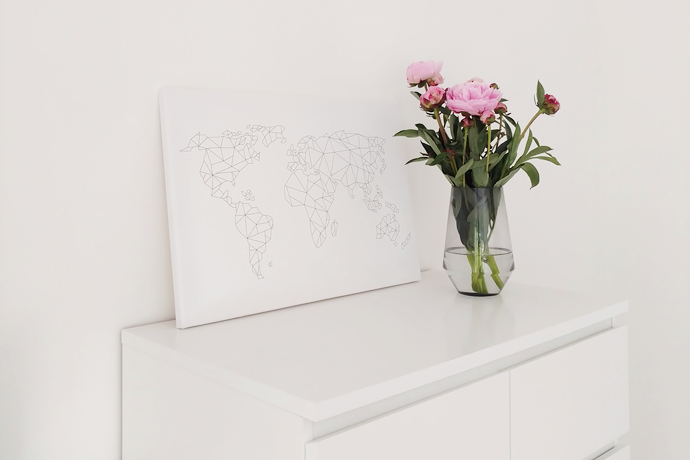 This post was kindly sponsored by Canvas Company. More information on world maps and canvas prints can be found on www.CanvasCompany.be
---