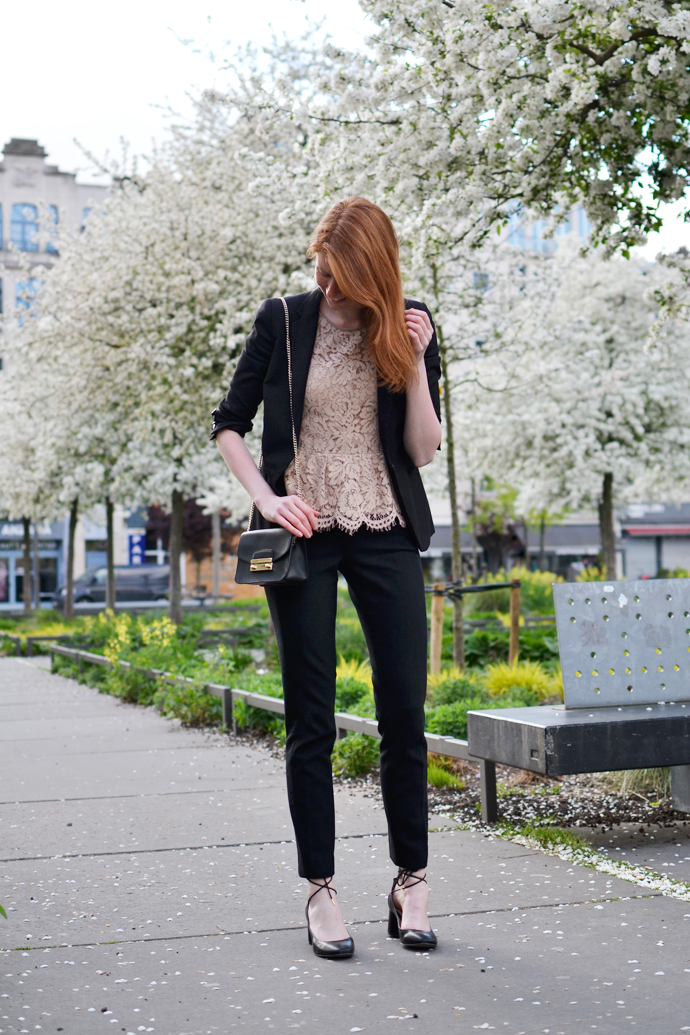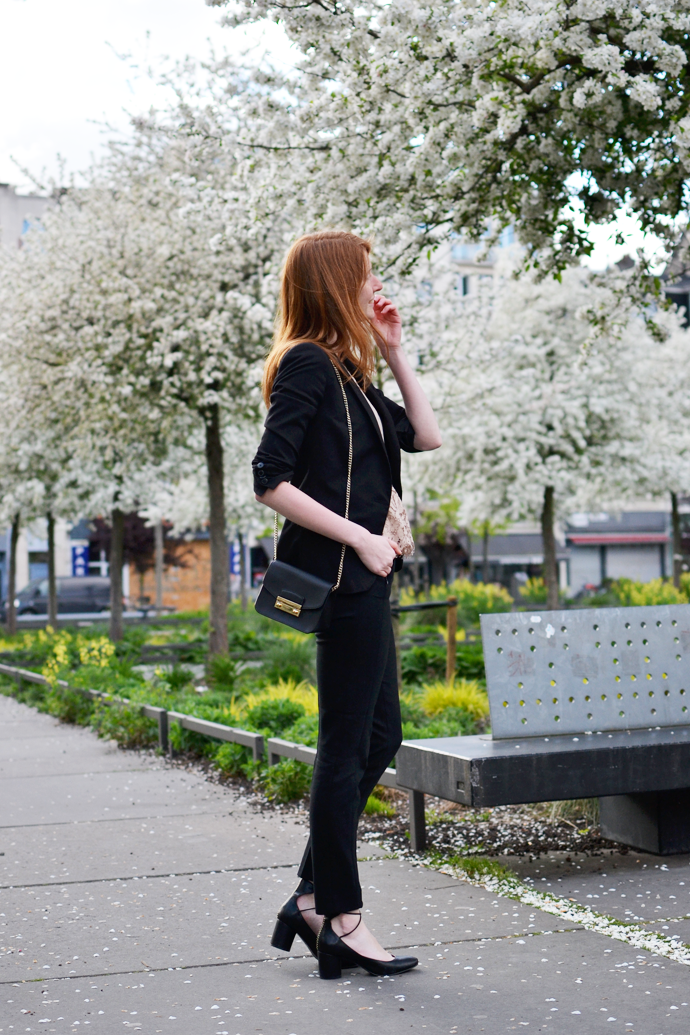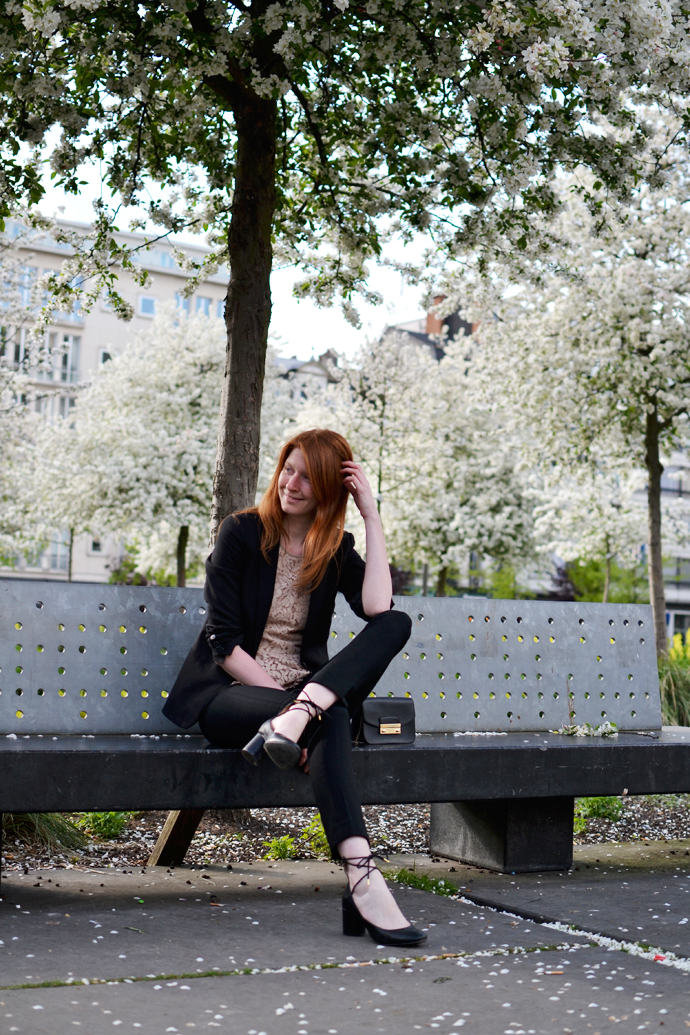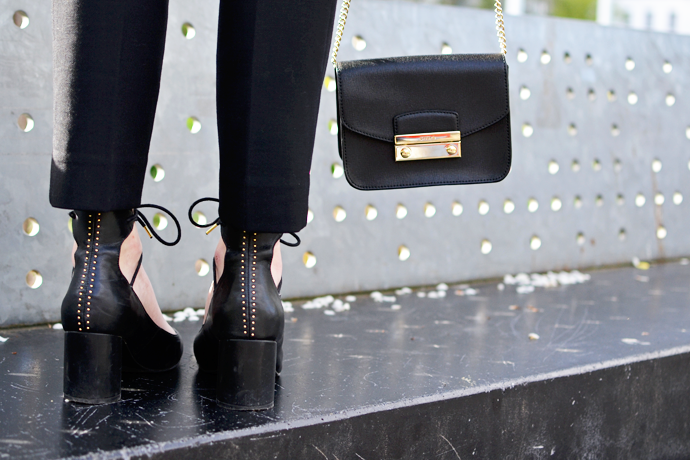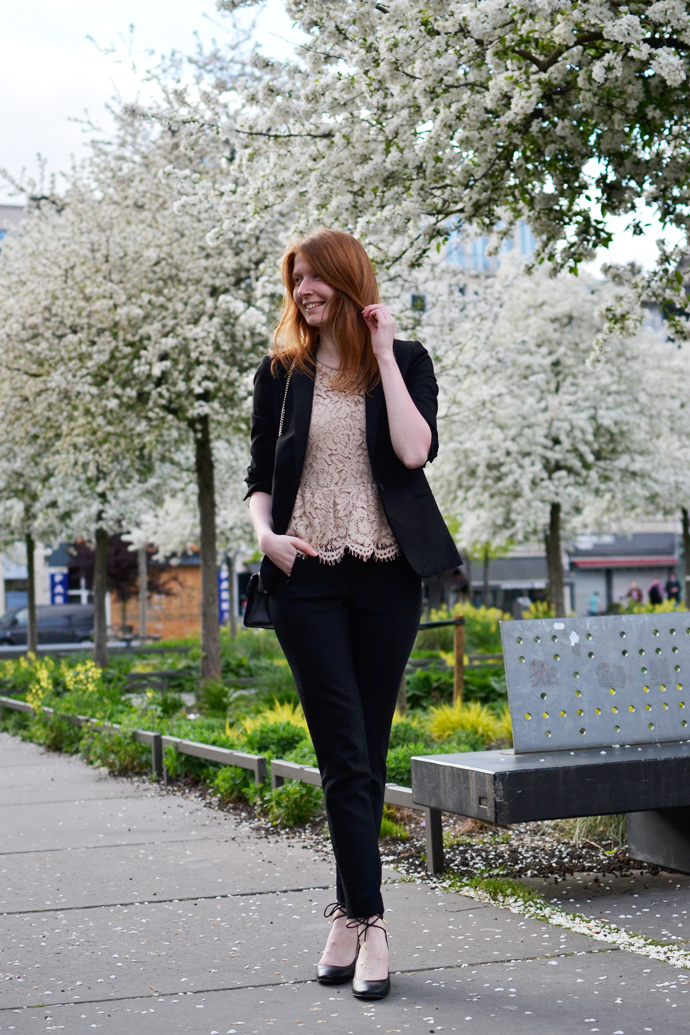 top: J.Crew | trousers: J.Crew | blazer: Mango | lace-up pumps: H&M | Bag: Furla 'Julia'
Hi guys! I hope you all had a splendid weekend! This outfit was meant to be posted on the blog ages ago as it actually was my Christmas party look (YES that long ago…). Not that I mind that it took us until Spring to make outfit pictures for the blog though, because would you just look at those cherry trees!? I love all black, even in the Spring, and the full blooming background is definitely making up for the lack of Spring vibes in the outfit itself. This suit has been one of my favorite office looks over the last months and I've been styling it up with different tops and accessories to make it seem like I wear something new every day.
My week is off to a pretty easy start with nothing but work on the agenda for the first few days. On Thursday I'm heading out to a blogger dinner in Brussels with… hold it… OREO! How exciting is that? I'm secretly praying there will be Oreo cheesecake for dessert. Keep an eye on my Instagram Stories for updates! Wishing you all the best for this new week!
xoxo
---