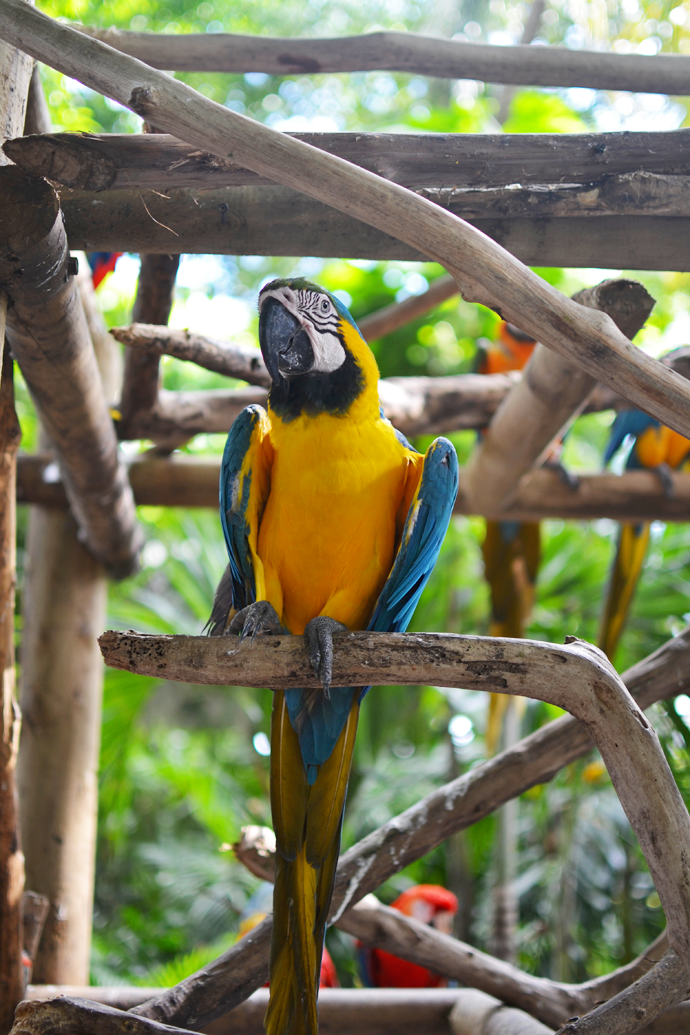 Arrrr, welcome to Cartagena! When leaving the cruise terminal we were greeted by a rather feathery welcome committee. Apart from a dozen Ara's there were a flock of flamingo's and some devilishly looking predatory birds in what seemed to be a mini zoo. It was a little strange, but a lot of fun to be welcomed into the city this way!
As colorful as the animals were, so was the city! We walked from the terminal to the Old Town so we could pass by Castillo San Felipe de Barajas. I stayed in the shade of the trees at the entrance with K while his family climbed the hill to visit the castle. It seemed wiser not to take any risks in the heat after what happened in Jamaica, haha.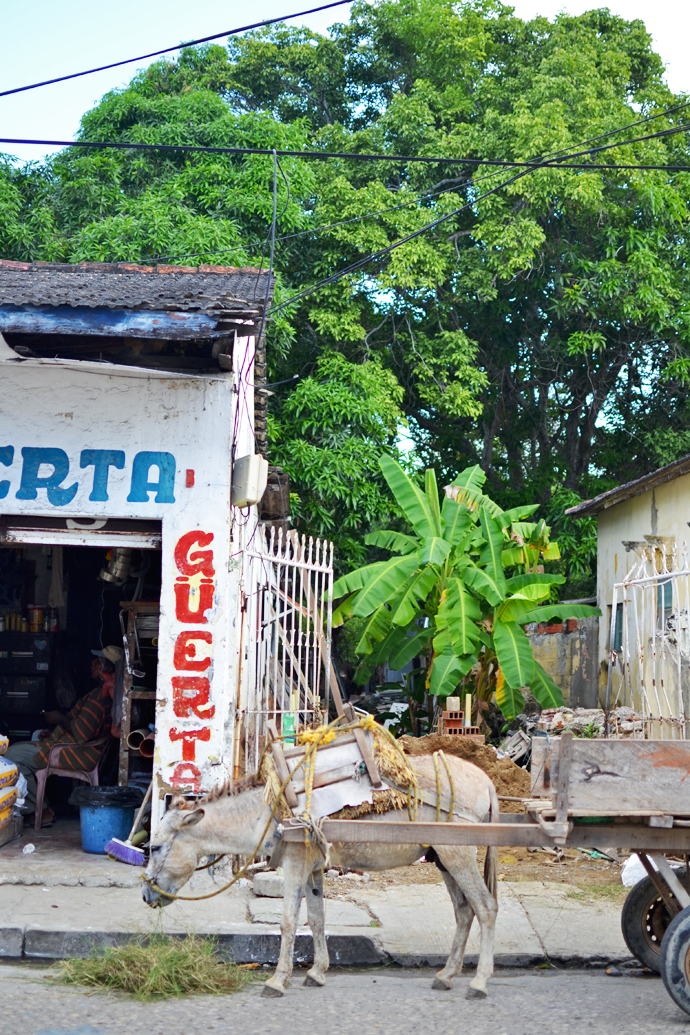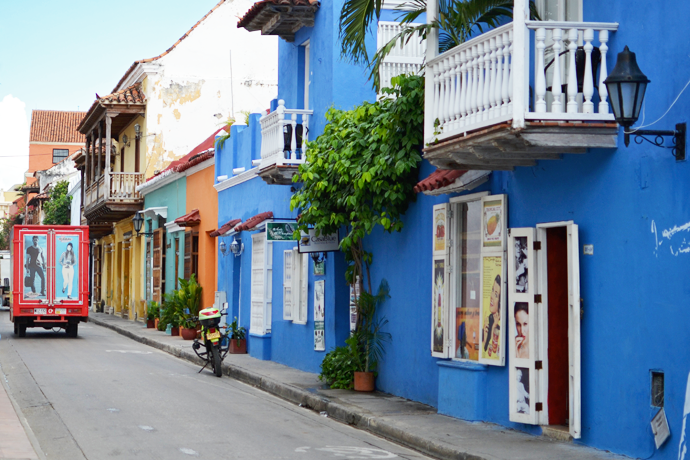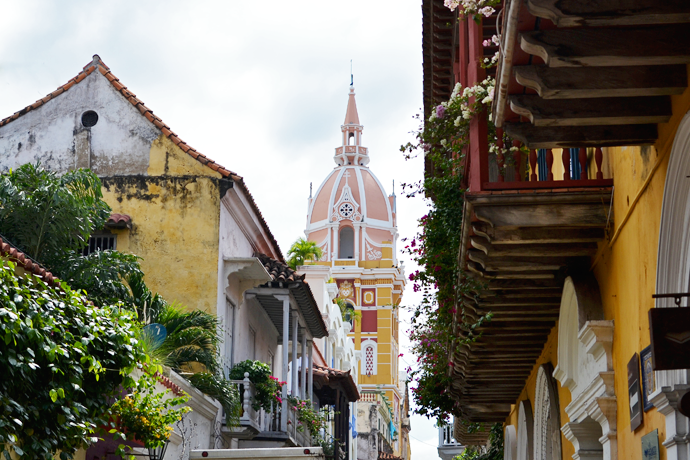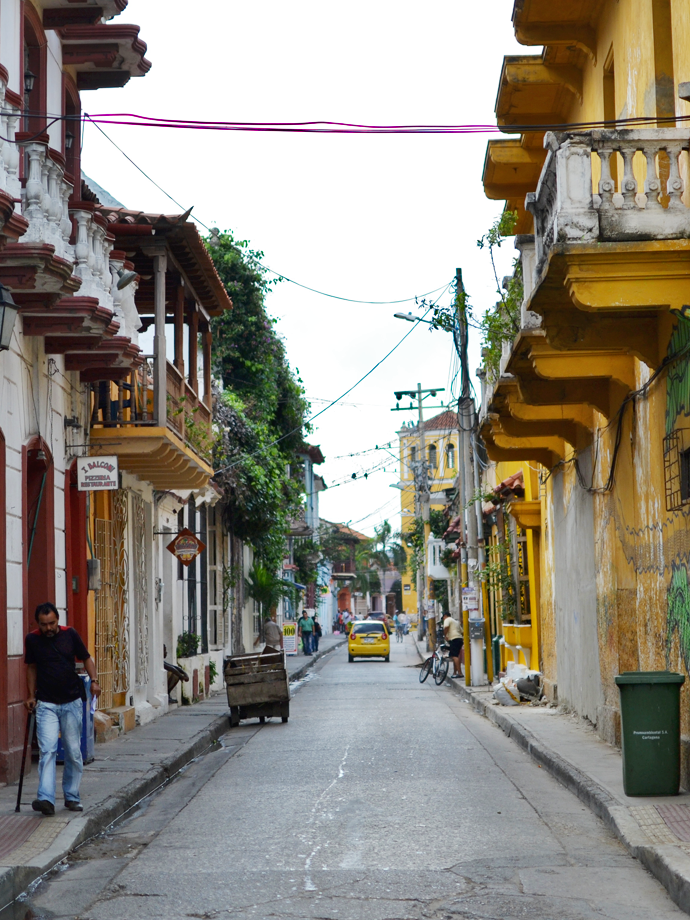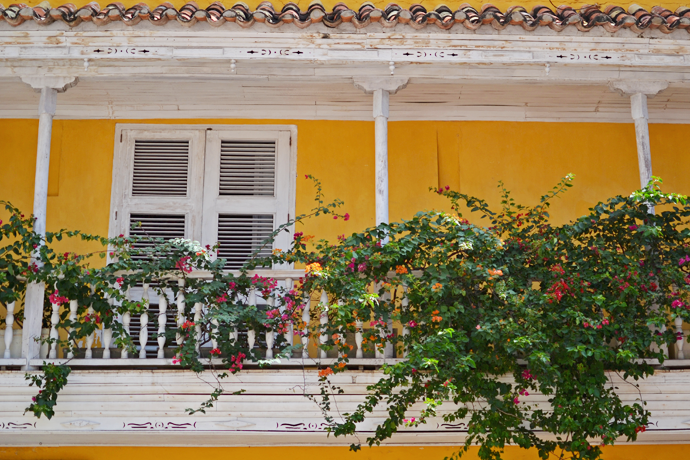 Cartagena's Old town is incredibly beautiful. The colors are amazing and the balconies are filled with lush green plants. The indoor patio's are like movie scenes. The Old Town has a great vibe, with lots of cool-looking bars and restaurants that I wish I would have stopped by. With only four hours to explore the town center and a cruise boat full of food waiting, we skipped the culinary temptations and focused on sight seeing. We wandered around and turned into random streets to see where they would lead us. We didn't realize what a maze the Old Town was and with no map or internet available we lost our way more than once.
After walking for a while we sat on a bench in the shade to rest and two ladies came up to us with a question. I thought they were lost tourists like we were, so I started explaining to them that we didn't have a clue where we were either. They didn't want directions. They wanted a picture. I thought they meant to ask me to take a picture from the two of them together, but no, they wanted to take a photo with me. K burst into laughing because I didn't understand what was happening and apparently looked really confused. After the ladies left he told me that they probably wanted to pose with me because they had never seen a pale-skinned natural redhead like me before. So yeah. There's a first time for everything I guess?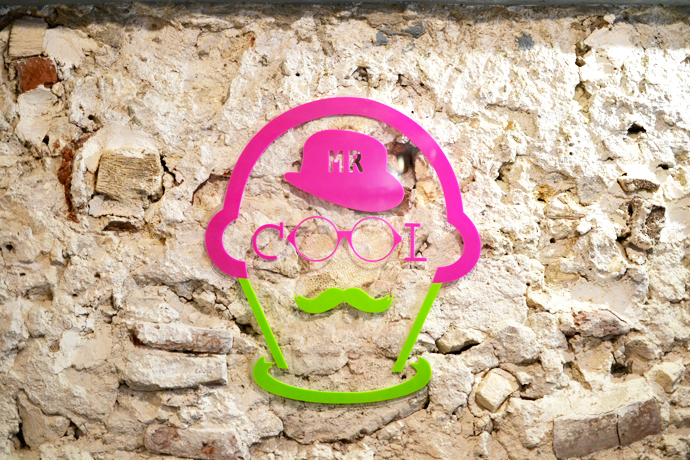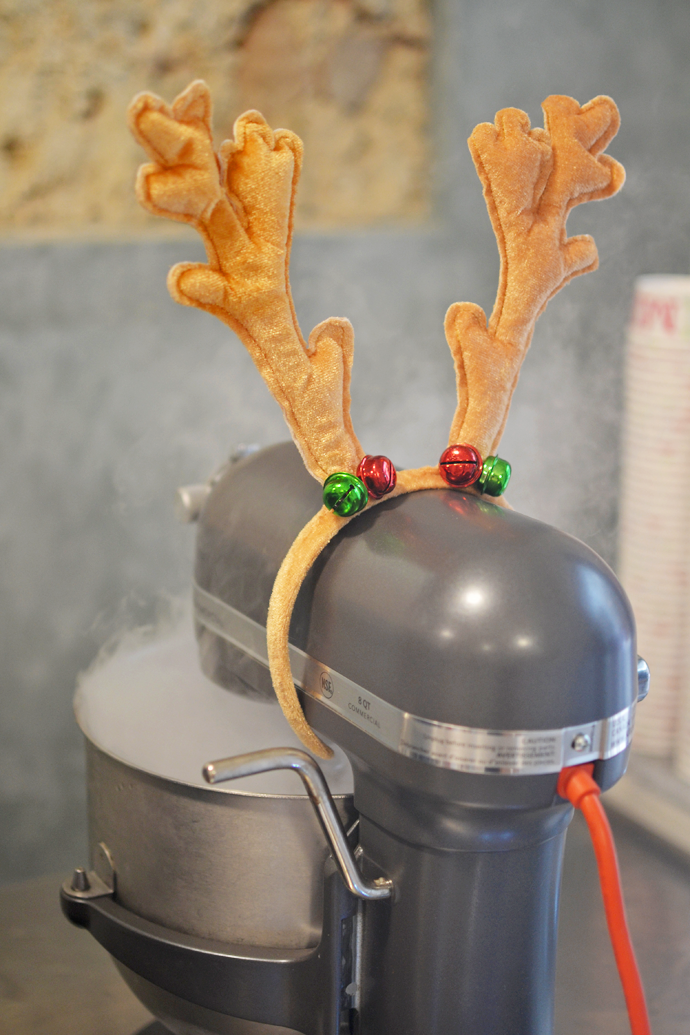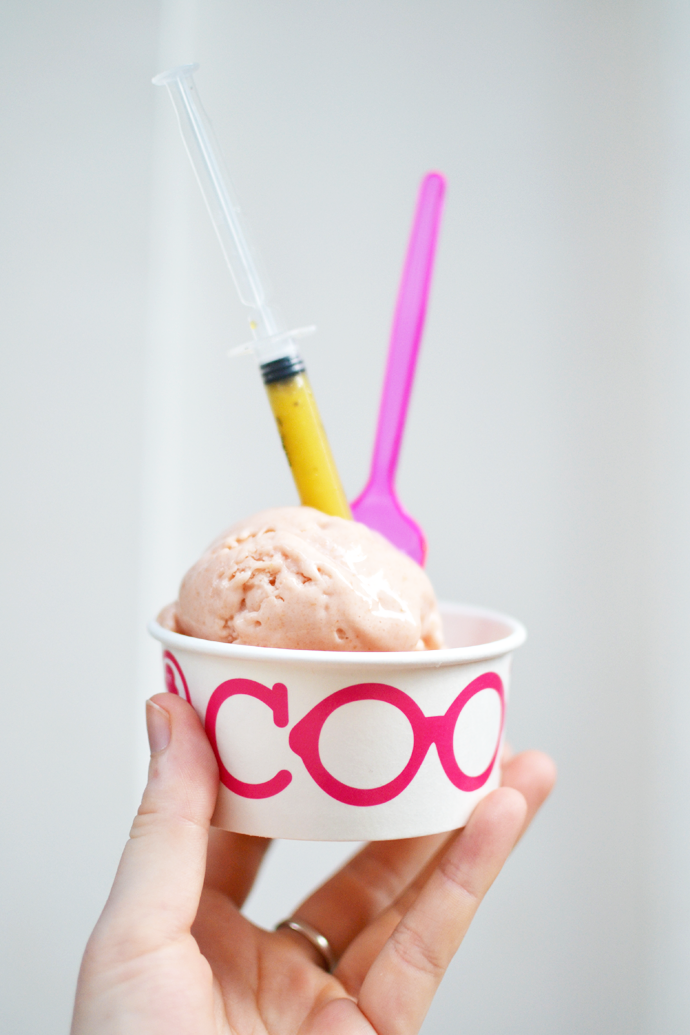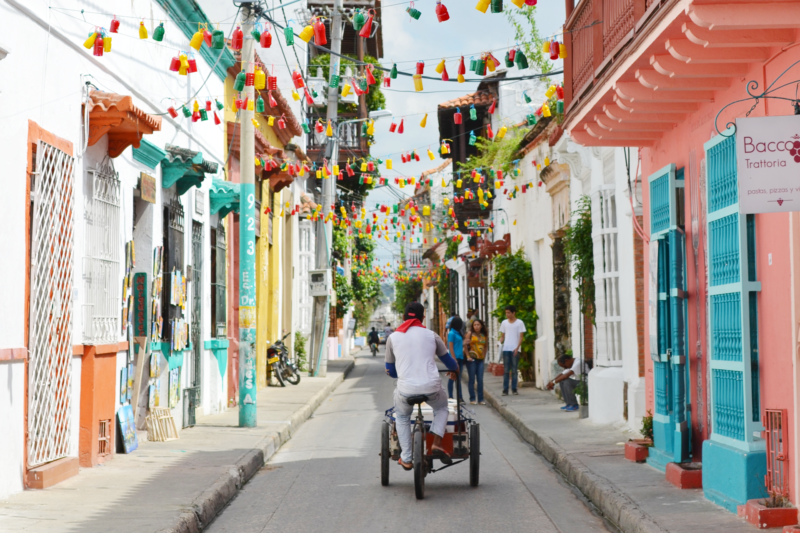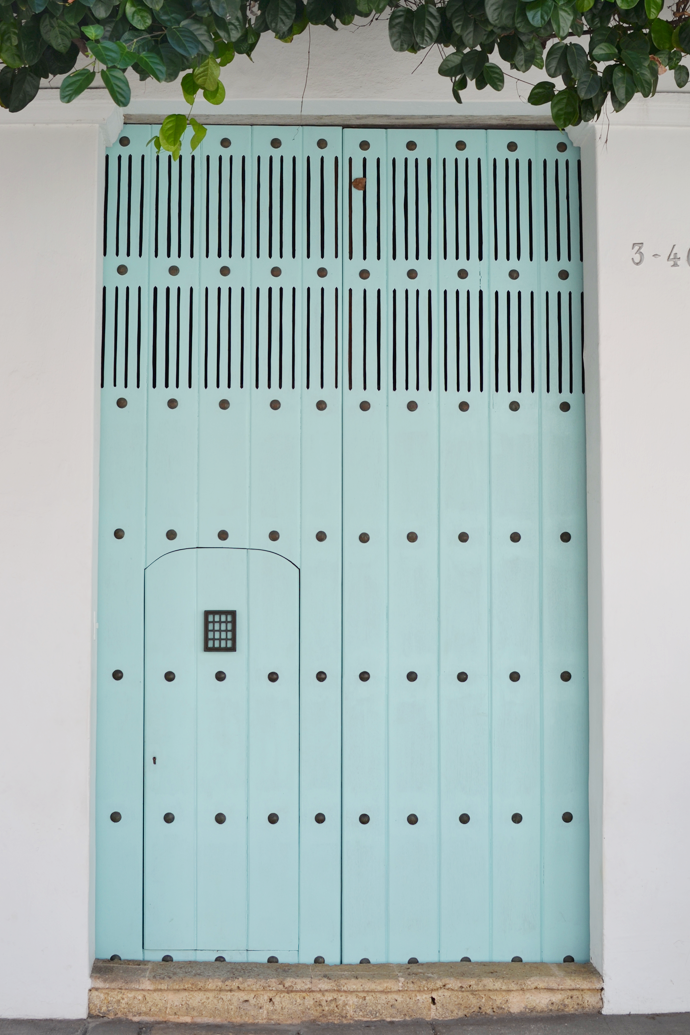 As promised in my blog post about Miami: a more detailed look at the making of Nitrogen ice cream! I had never heard about it before, so after first discovering it in the US I was surprised to find another shop that sold the good stuff. With the temperature well over 30°C, the ice cream was a very welcome treat! The process of making the ice cream is pretty spectacular to watch and to make the ice cream extra special the sauces here were not simply poured over your ice cream but served in a syringe. Talking about cool! This ice cream shop deserves its name (it's Mr. Cool Gelato!).
Rain started to fall just before we got back to the ship. The parrots in the mini zoo were still loudly squawking for attention (or food?), but the other animals had disappeared. As I climbed to the sundecks of our ship to catch a last glimpse of New Town Cartagena I saw dark thunderclouds rolling in. Under tropical downpour and on the tones of Enya's "Sail Away" we set sail to our next port of call. Care to take a guess? Tip: Monkeys!