Mexico, land of taco's and Tequila, was the very last stop before our ship returned to Miami. I hadn't read up on the city and from what I knew it was a shopping place for tourists. Playa del Carmen and Tulum aren't far off, so I was expecting Cozumel to be buzzing with people. In reality, Cozumel was the most peaceful and calm place we visited and quite possibly the most colorful too. Let's take a tour!
The cruise terminal was one big shopping walhalla with primarily cheap souvenir shops and diamonds and Rolex watches. It was awkward. We quickly ran through it and found our way to the central plaza where they had these life sized letters that you can climb on. We made a few very fun family photos, but I decided to pose alone too for the blog. I was a tourist after all.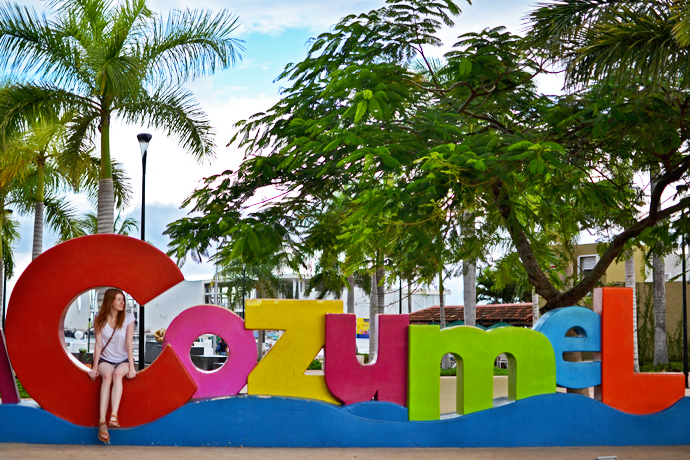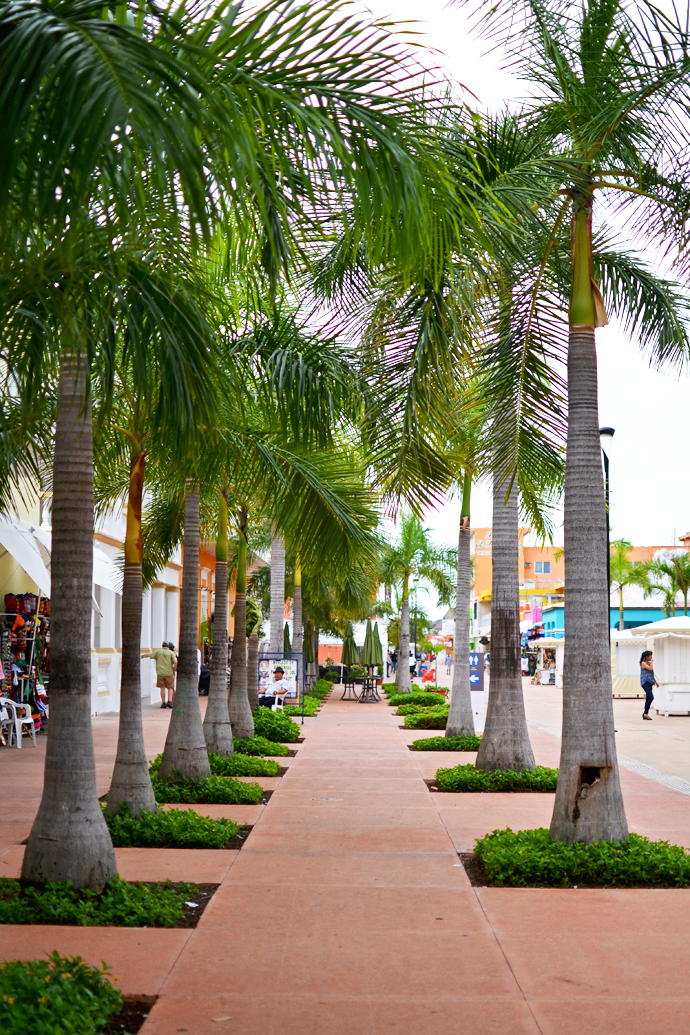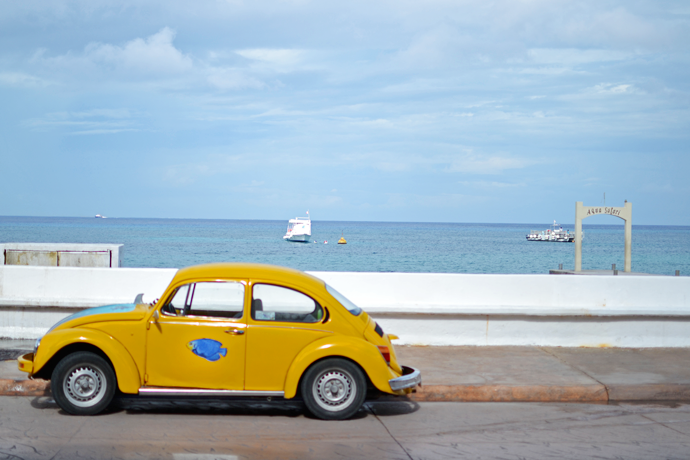 Caffeine scene
What surprised me was how quiet the city was. Maybe it was because we were close to Christmas and it was off-season, but there really weren't a lot of people around. The calmness was a warm welcome after all the hectic places we visited before. We found a cool looking coffee bar and decided to get ices lattes for the road. I've never had such a spicy late in my life. Wooowieee. So much caffeine I could feel my heart rate go up!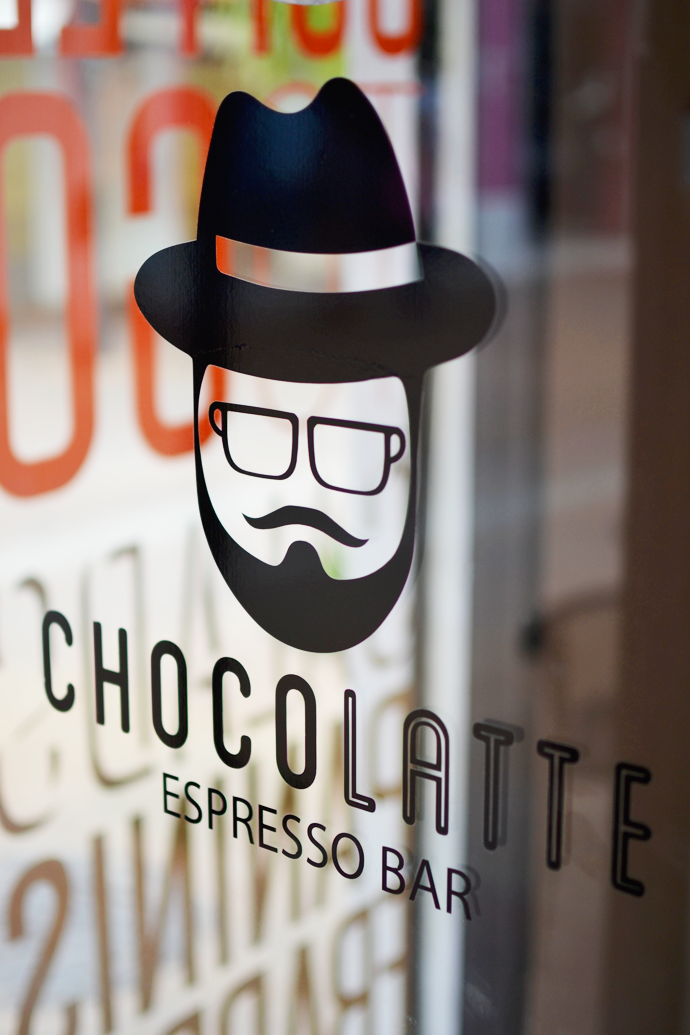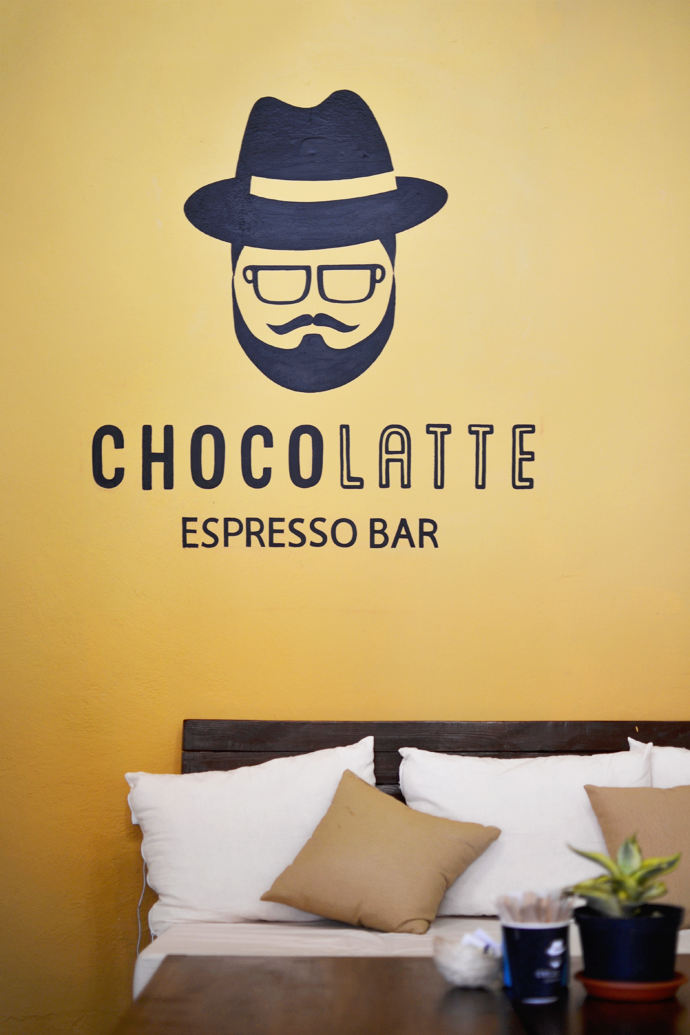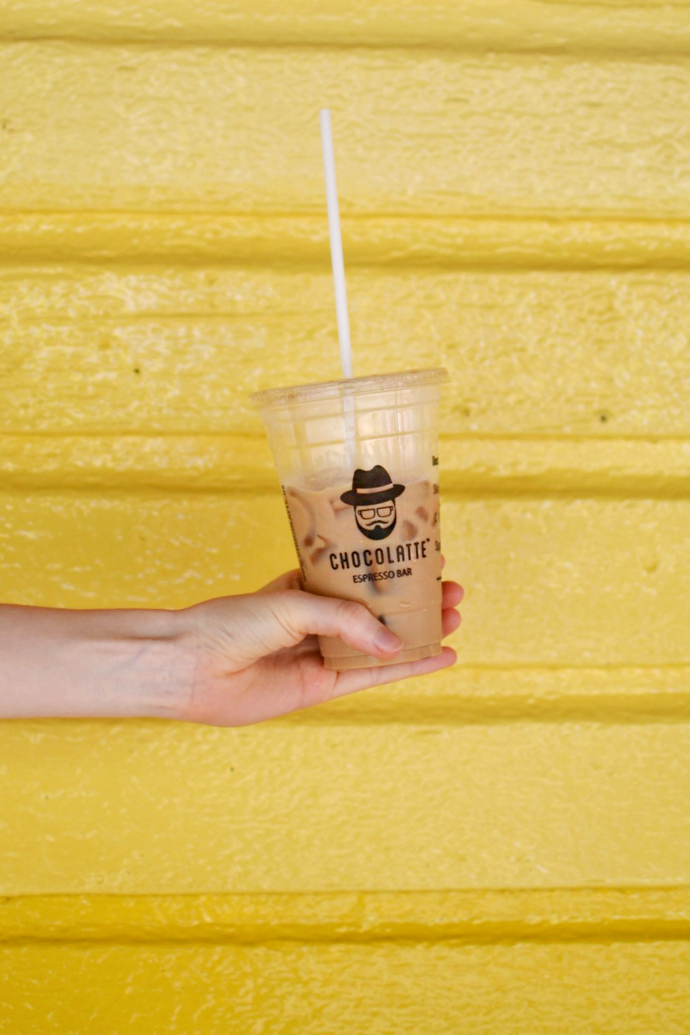 Art & Color
It wasn't long before we spotted the first graffiti art. Several buildings in downtown Cozumel are covered with professional artwork. We learned that artists from around the world were given the chance to display their work as part of the "Sea Walls Murals for Oceans" graffiti event two years ago. The project was launched to raise awareness for the state of the oceans and the preservation of marine wildlife. There is a similar project on Isla Mujeres. All of the 36 vibrant murals are sea-themed. The pink dolphin and the white shark were my favorites. The colors used in the art beautifully reflect the colorful houses lining the streets.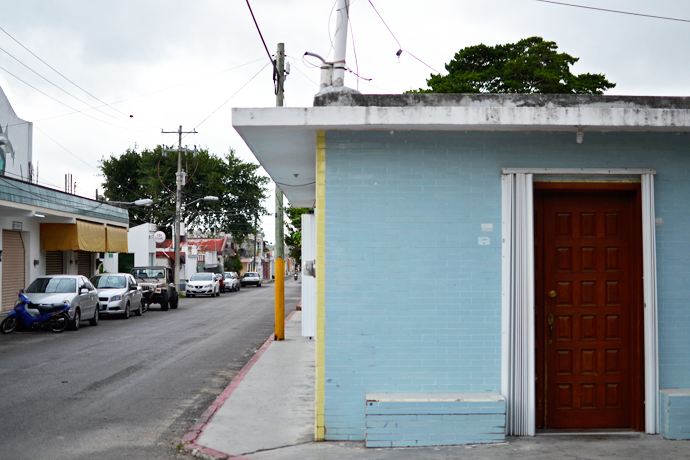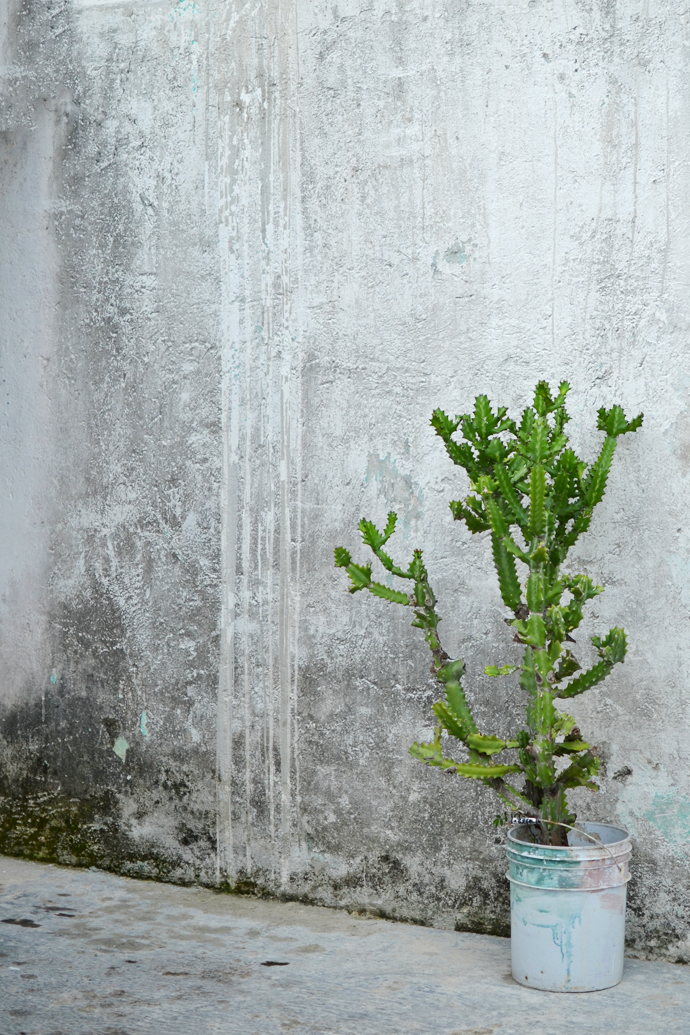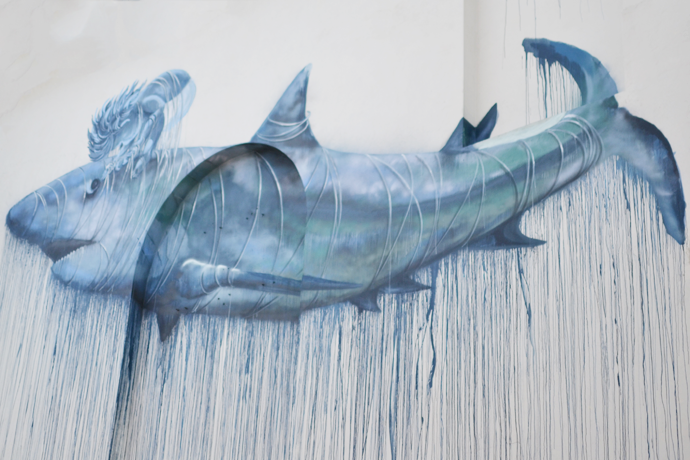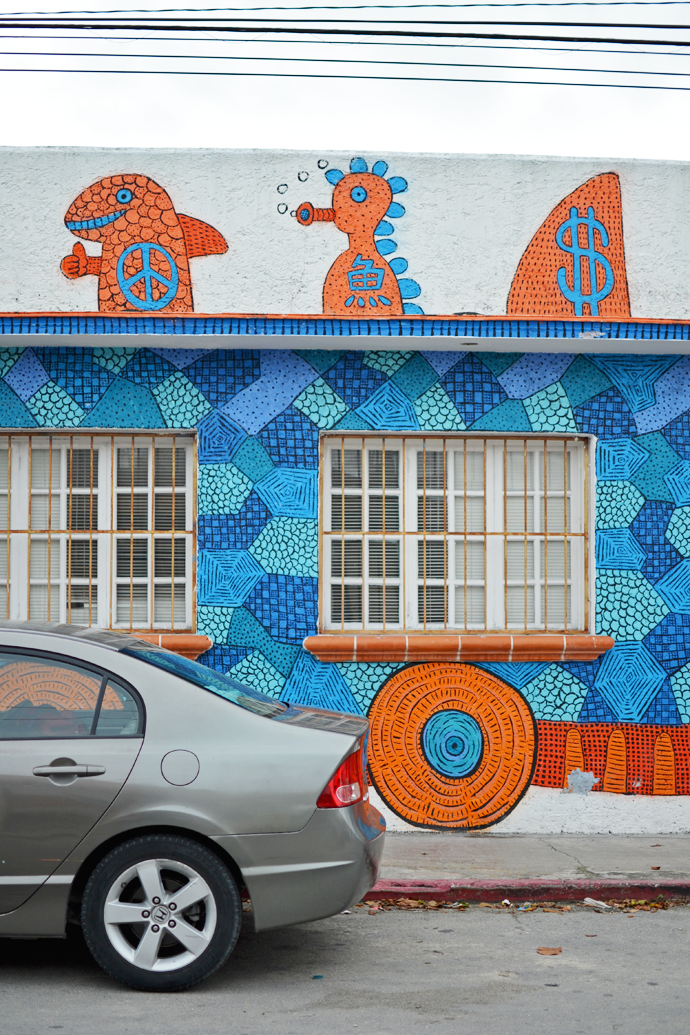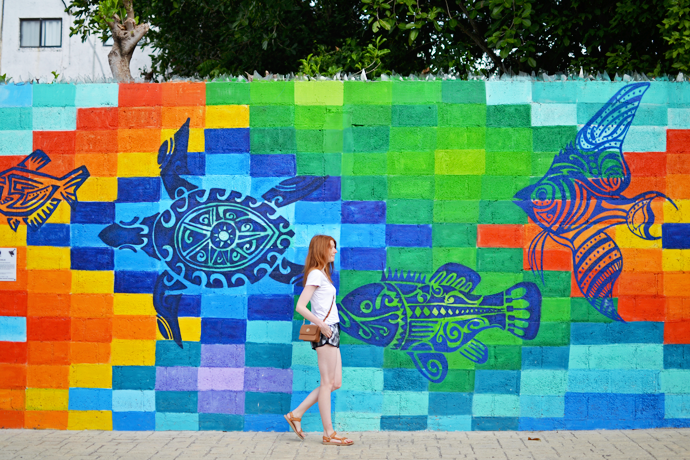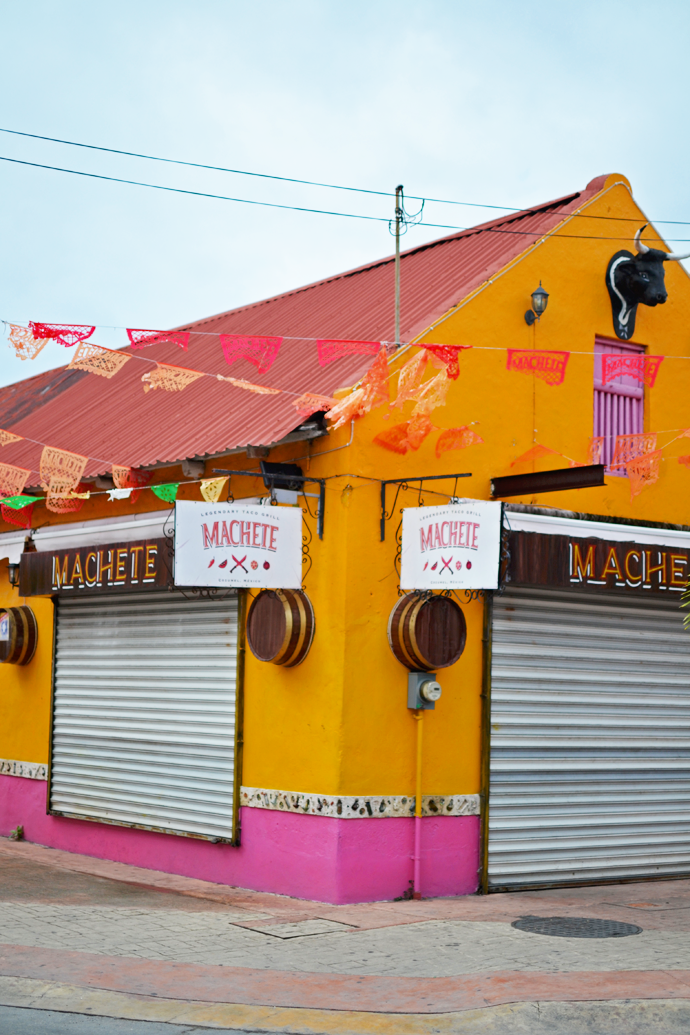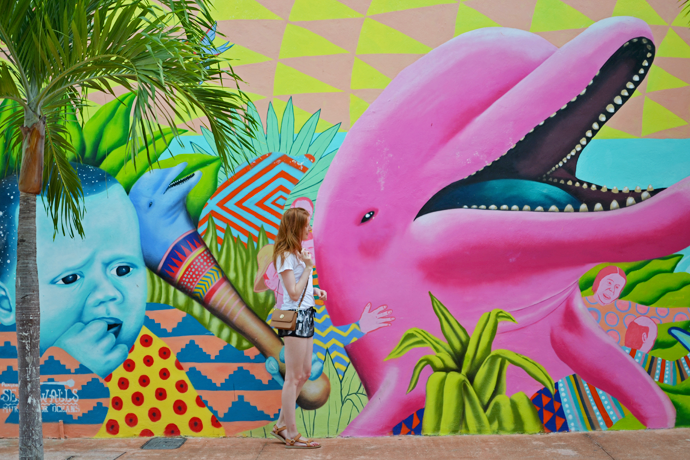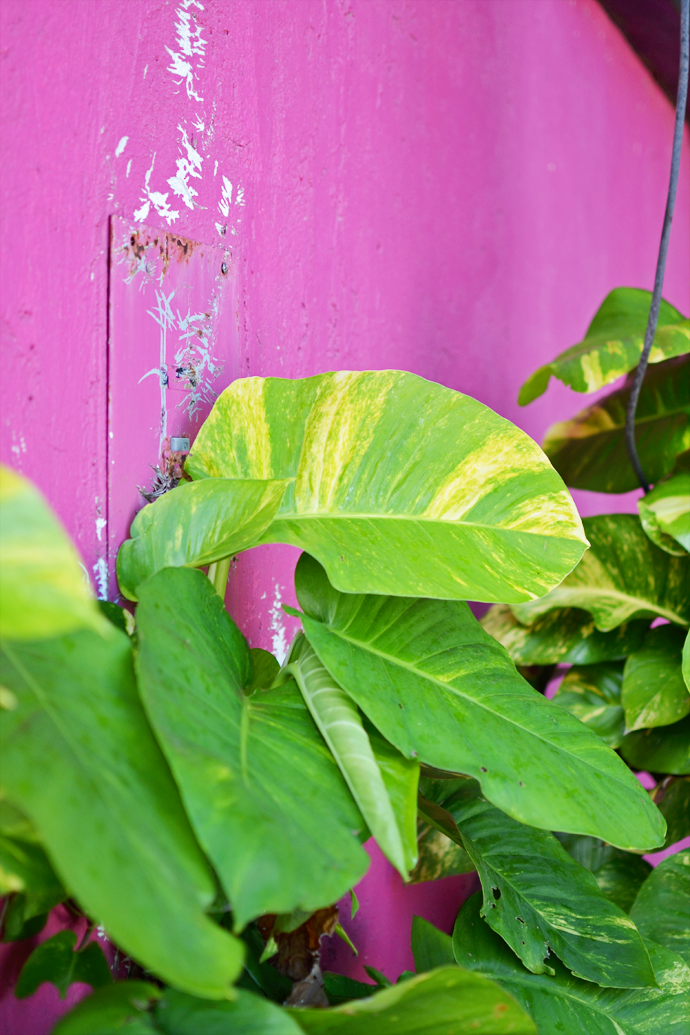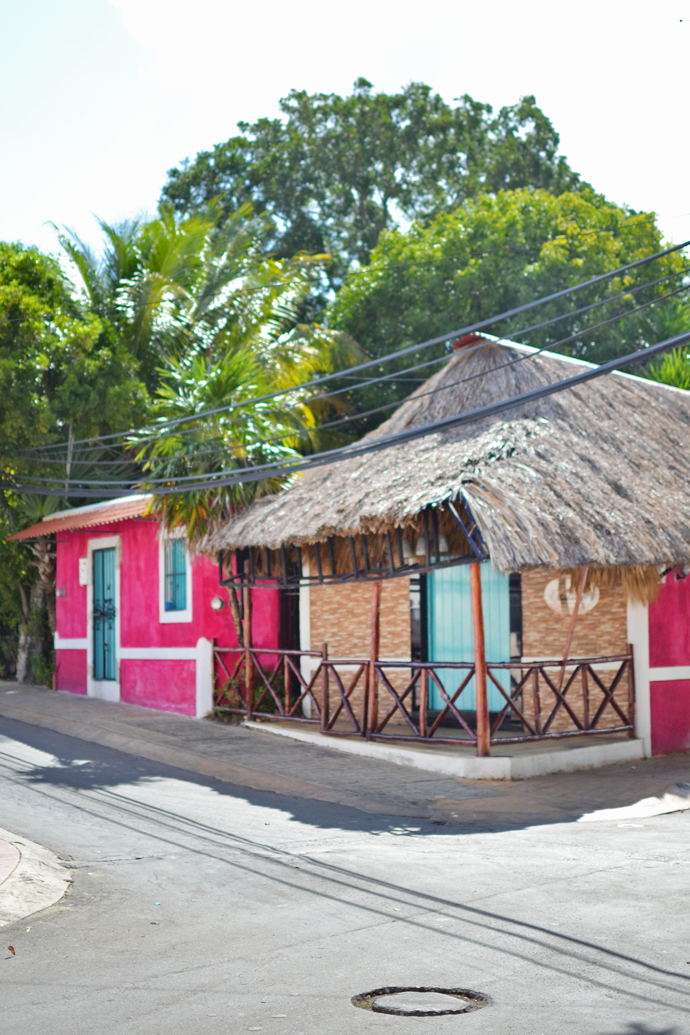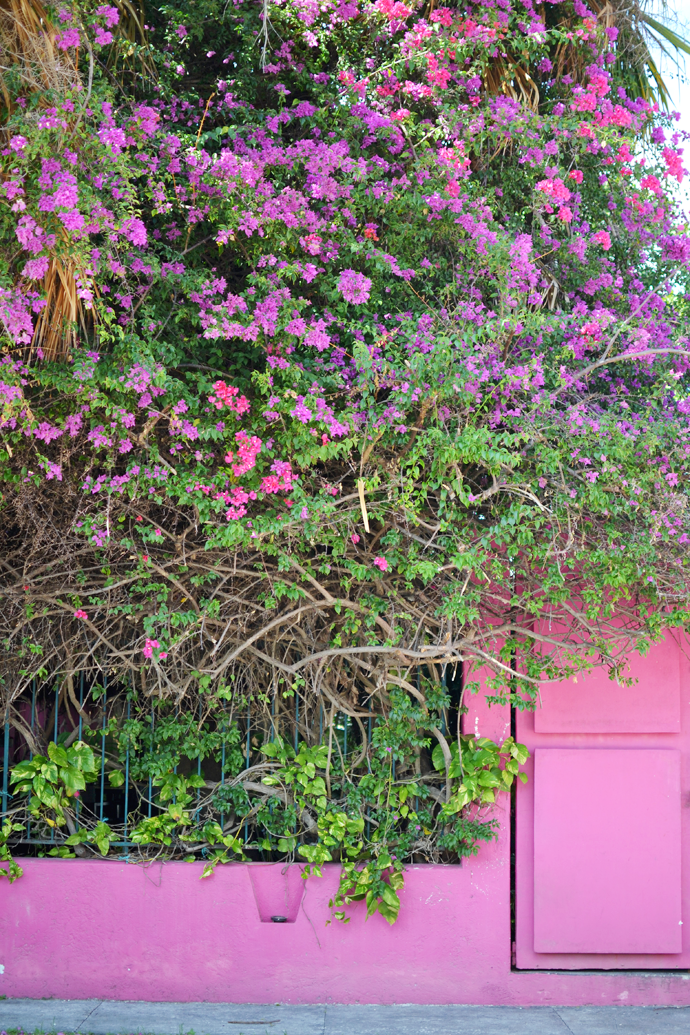 Tasty Tacos
You can't come to Mexico without trying the local taco's! Cuatro Tacos was a great little place where you can find all the classics. We got a taco sampler and choose 4 different flavors to try. The chicken mole (chicken with chocolate sauce) was my favorite! If you ever find yourself in Cozumel, seek out this place! The tacos are amazing, The staff is friendly, and they got a good sense of humor too!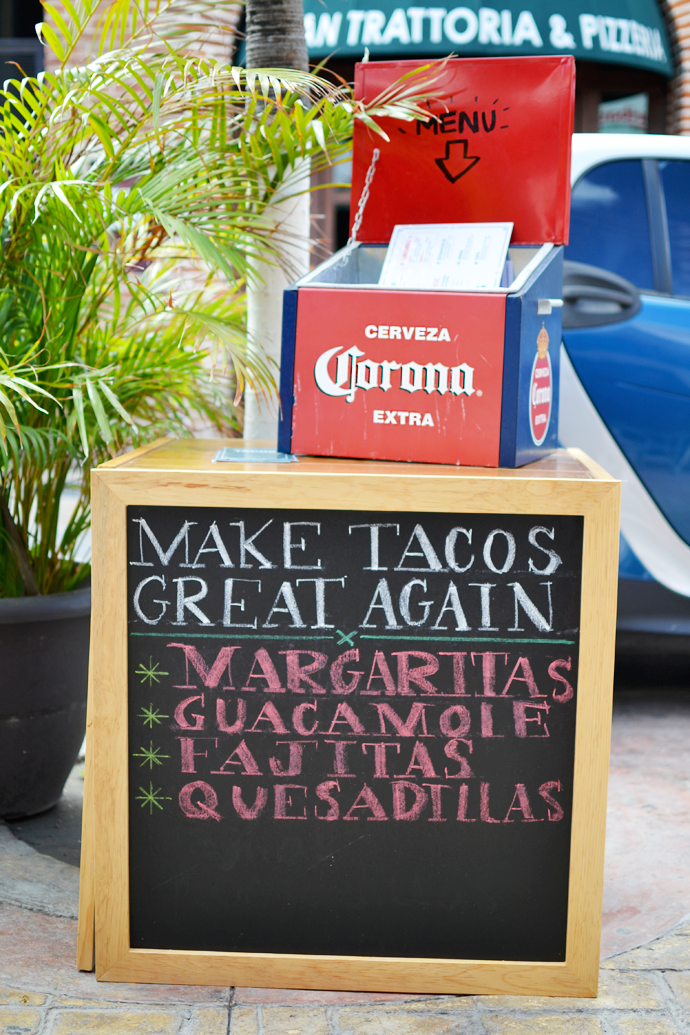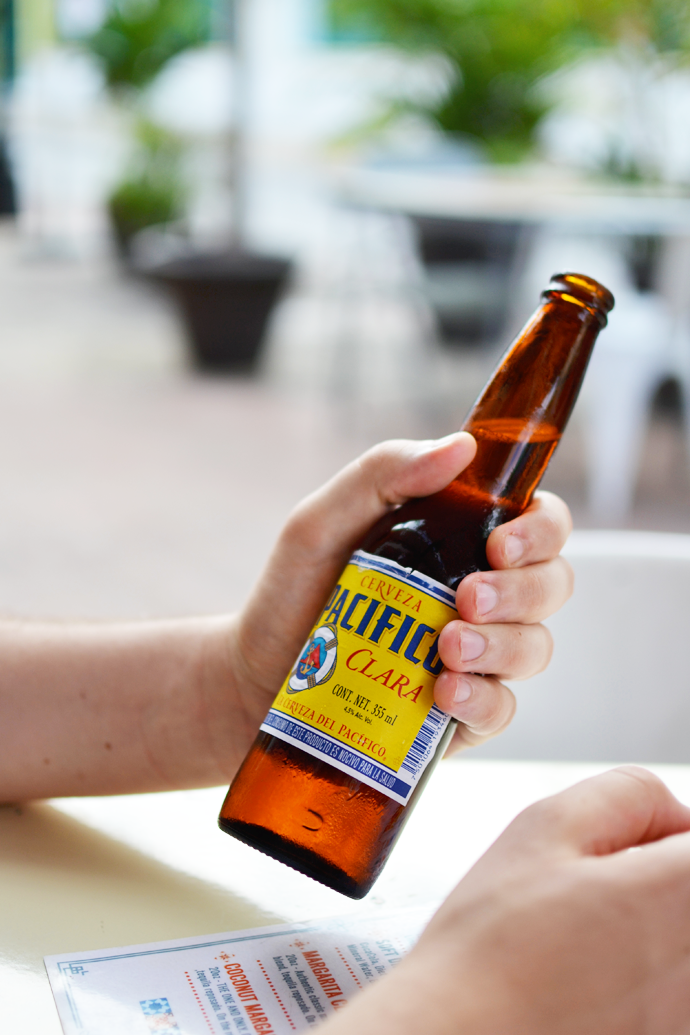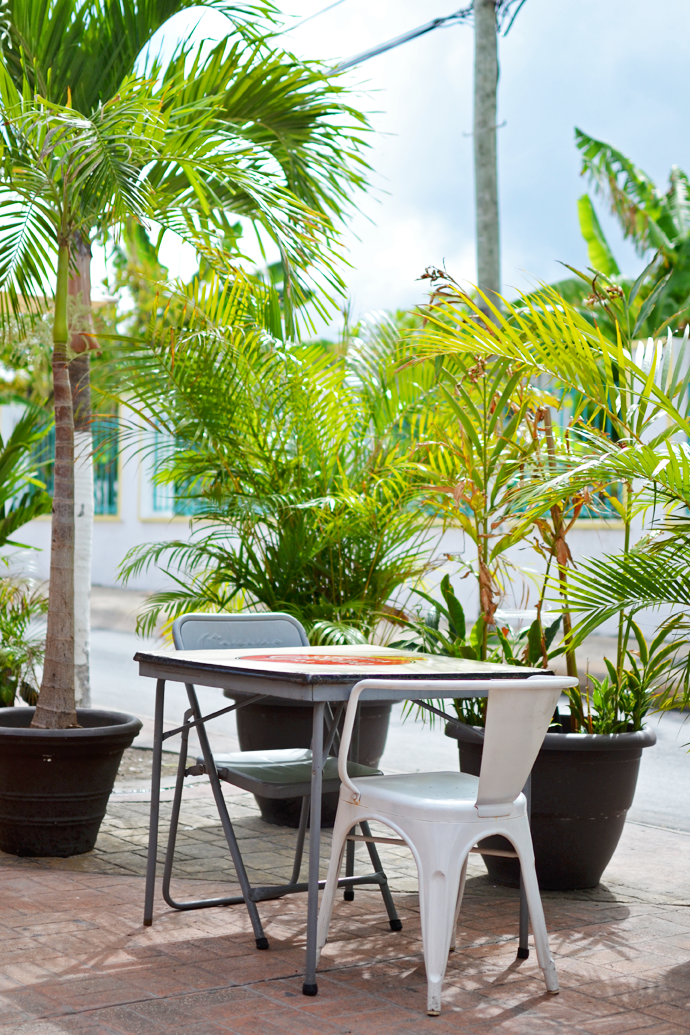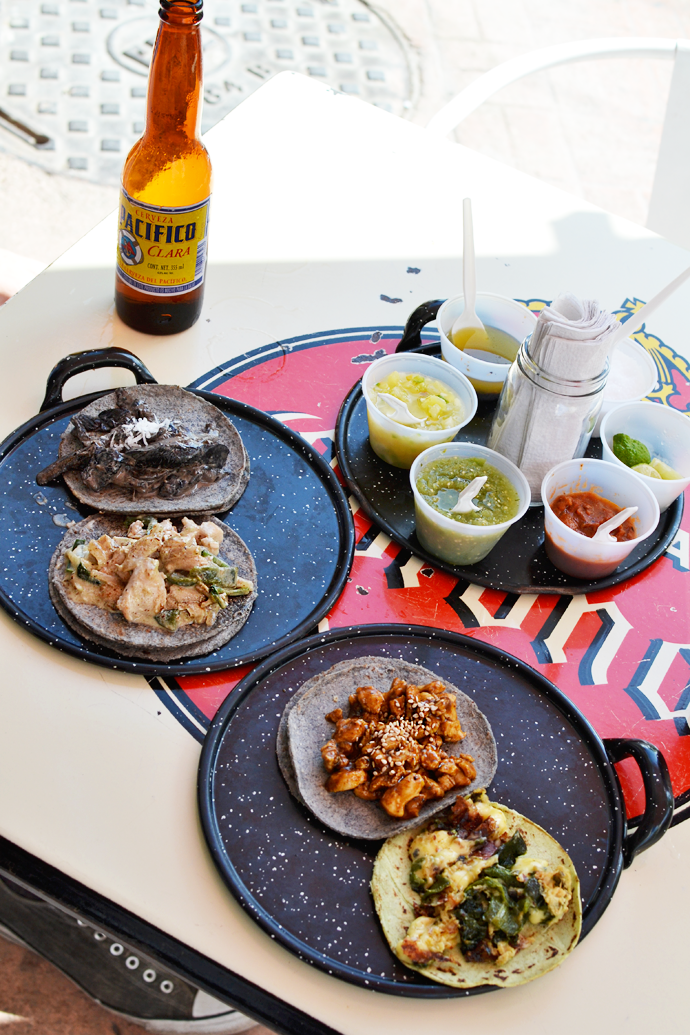 Goodbye, auf wiedersehen, Adieu
Watching out over the cruise dock. Crystal clear waters below me, a crystal blue sky above me. I was sad that the trip was almost over, but I was also looking forward to head back to the States.. A cruise is all fun and you get to see a lot of places, but you're always in a rush because of the strict time schedule of the ship. I prefer spending more time in one place, that having to discover each city in only 5-8 hours. Miami, Cartagena and Cozumel were my favorite stops of this MSC Cruise and I would love to come back one day and take more time to wander around and experience the cities. For now, I say adieuto the exotic Caribbean and am off to a much colder destination.