Jamaica was the first of the 5 stops of our cruise through the Caribbean sea. I knew little about the country, but rumors were that it's one of the world's top destinations for beach weddings. I'm not the beach-y type, but I must admit that I was curious to learn why everybody seems to love the white sands, clear blue waters, palmtrees and dolphins so much. Yes my friends, there were dolphins!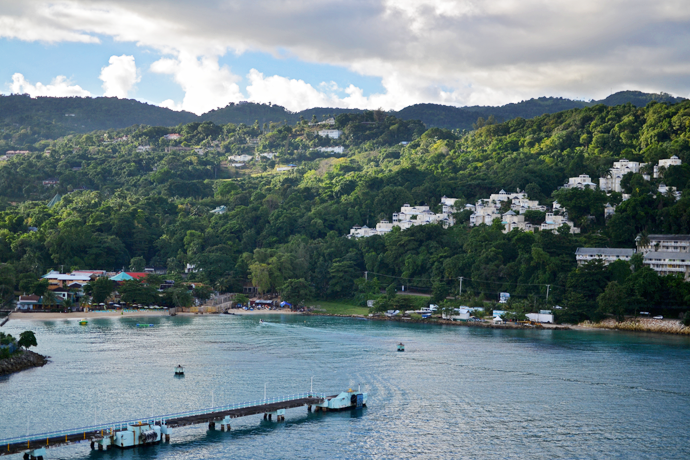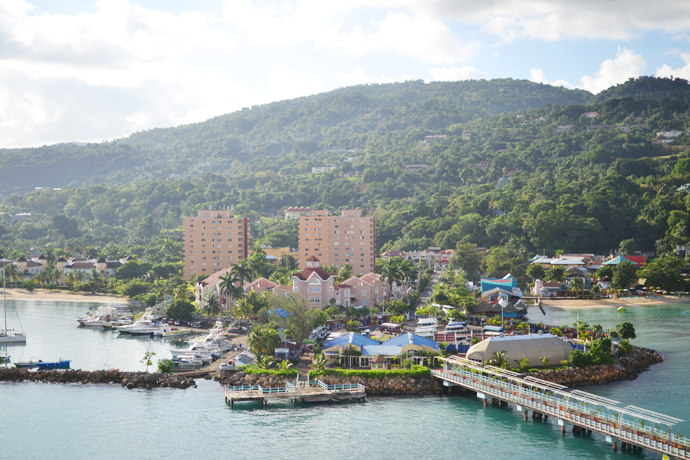 As the ship came sailing in, everyone stood out on the decks taking pictures of the beautiful bay of Ochos Rios. It was my first time seeing this crystal clear blue water and a rain forest so I got really excited to get off board! My eye fell on a little white gazebo that I had seen in one of those wedding destination newspaper articles. It was locked behind a fancy hotel, so there was no way we'd get in there to have a look. I was a little sad about that, but we had a day full of activities planned to keep me busy!
As soon as we disembarked the ship we got surrounded by loud men trying to lure the tourists to their souvenir stalls or into their taxis for rides around the island. Weed galore too (stereotype!). It was in a way a very painful confrontation with the contrast between the way these people live their lives and our luxury cruise ship. The MSC Divina is not your average cruise ship. For example, it has a 100-step Swarovski crystal staircase that supposedly cost $300.000 to build. I'm a social worker and I see poverty every day, but the way the men in the port were yelling, pulling your arms, running after you, … had a sense of desperation that I have rarely seen before. I'm also a redhead and I was warned beforehand by my family and a crew member of the ship that my hair color would attract unwanted attention. To be honest, it all made me feel unsafe.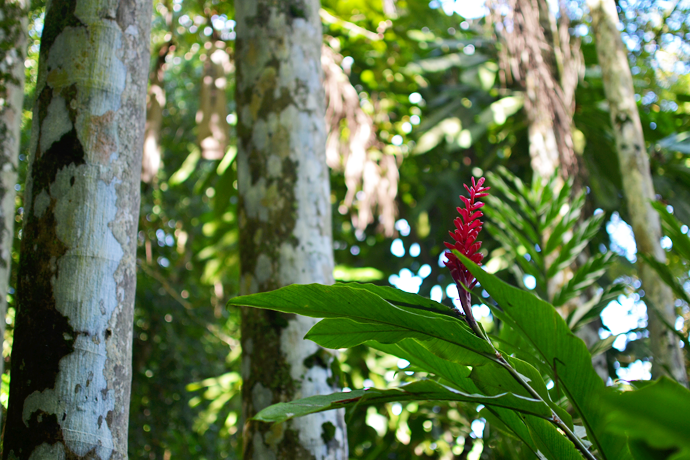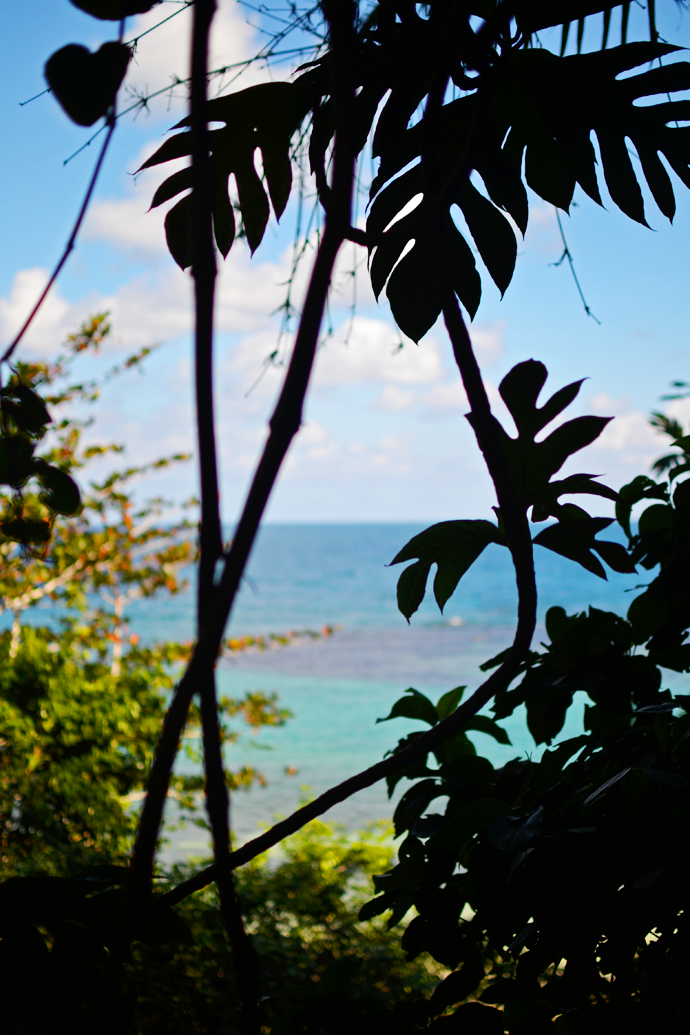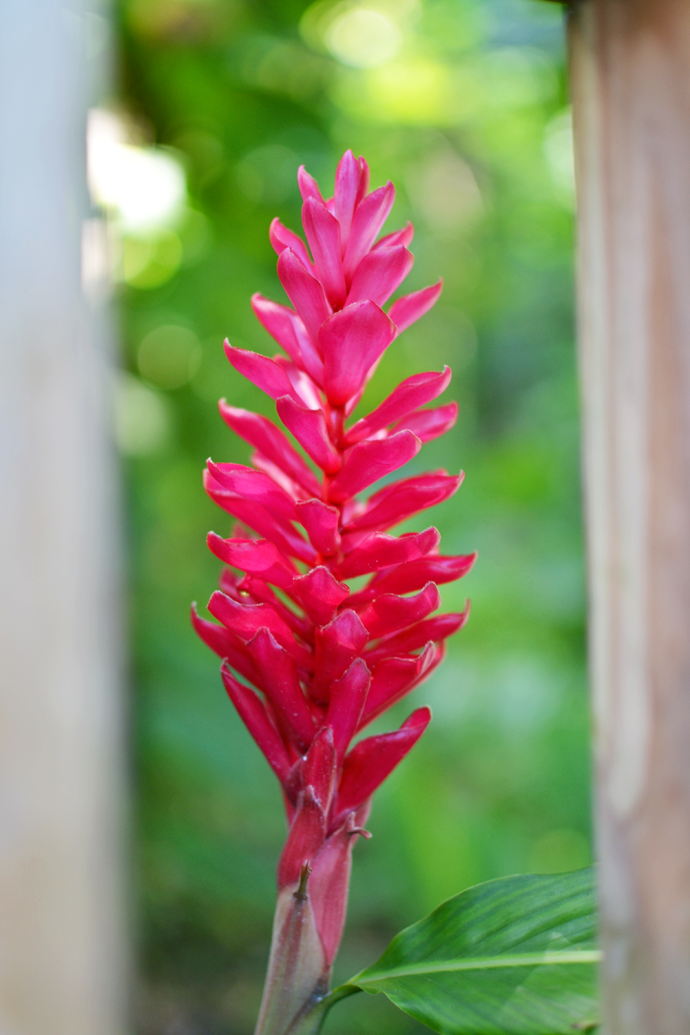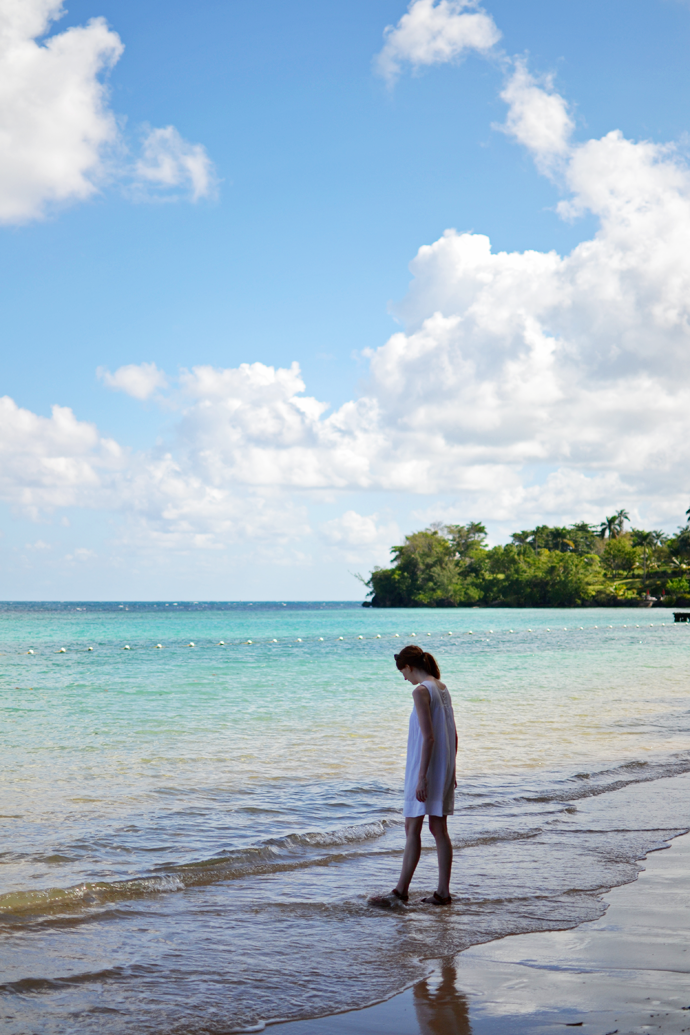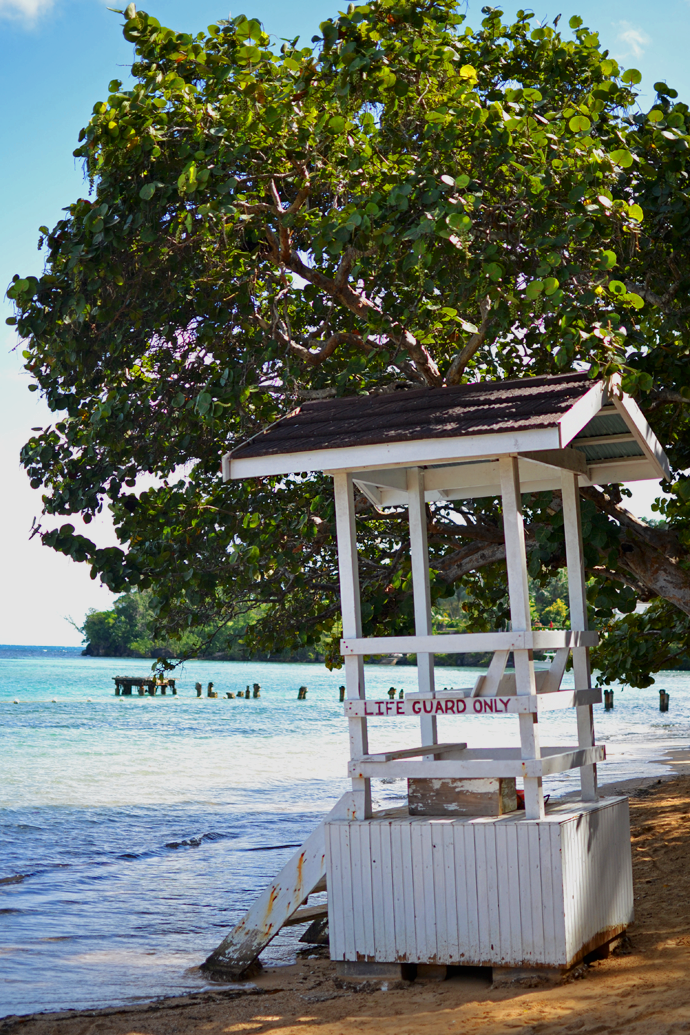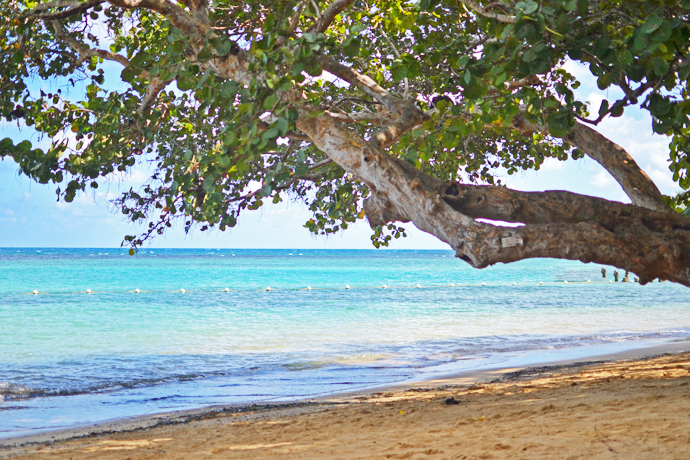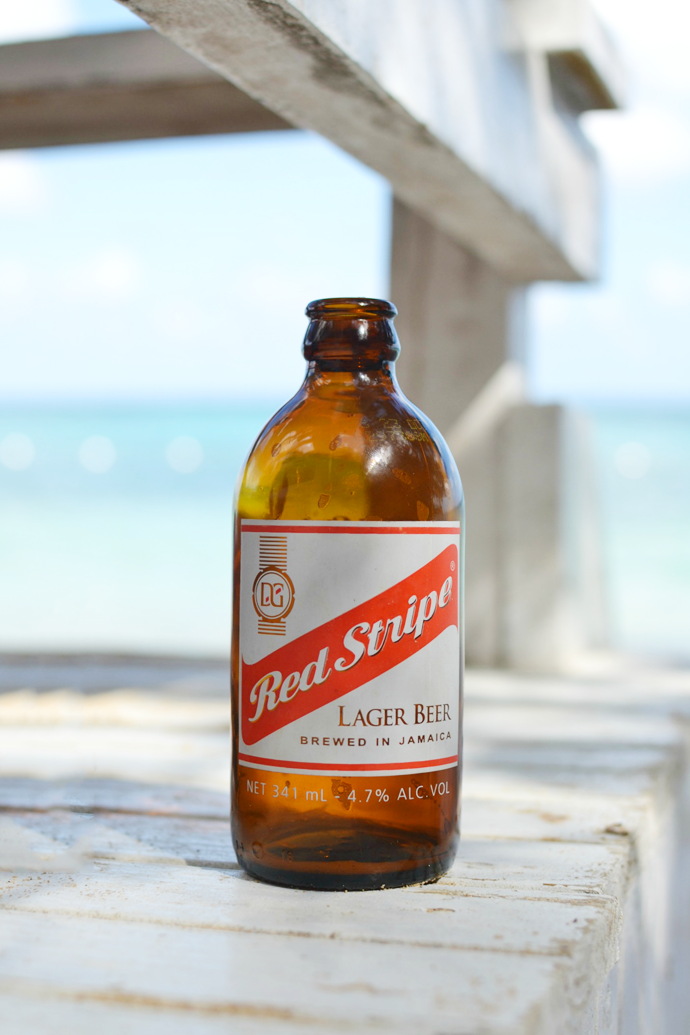 My in-laws wanted to see the Dunn's River Falls and after the events in the harbor I felt little for going into the town. It was only a 2 kilometer walk from the port with a steep, short climb at the end. It seemed no biggie. I didn't realize the harm of 35°C weather while walking on the edge of a humid, thin aired rain forest. The heat, lack of fresh air and exhaustion from the climb eventually made me faint at the entrance gates. Then I fainted again when we were walking next to the falls. My family got me to the beach and the soft wind helped me revive a little. There was a big tree that threw a shade on the sand and I sat there for a while enjoying the beautiful view. Then guy came up out of nowhere and asked me if he could introduce me to a Jamaican man for some "sweet loving" as he tried to grab my arm. I was exhausted, nauseous and totally done. My family decided to get me a taxi to take me back to the ship, but to get to the parking lot we had to hike back through the rain forest.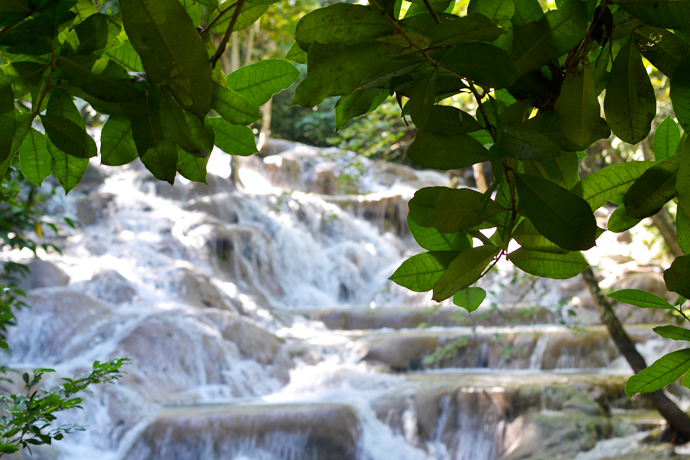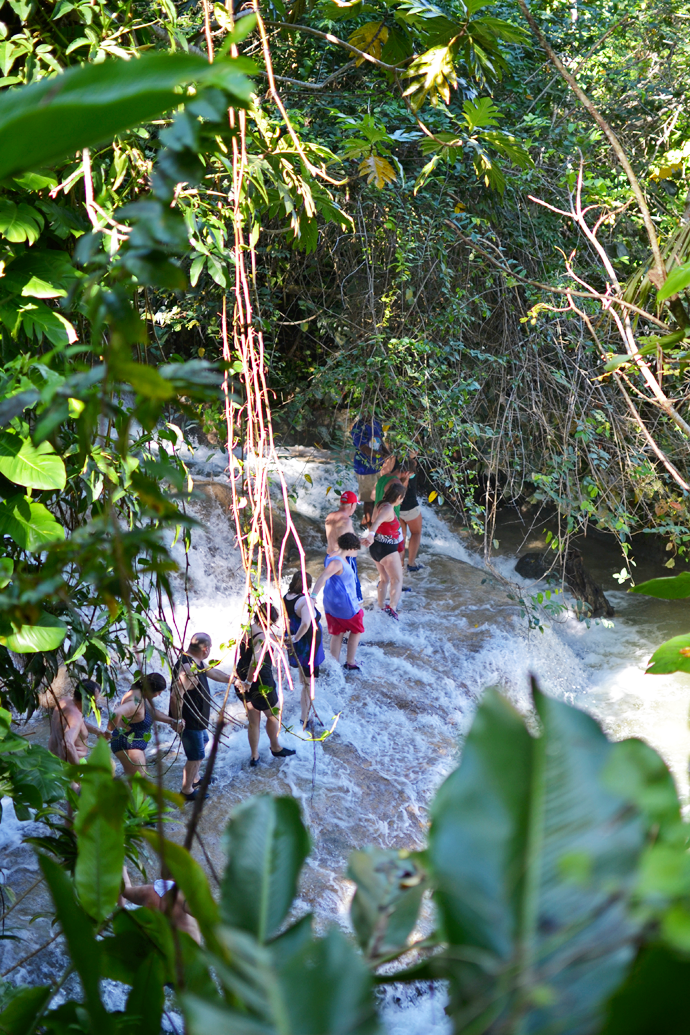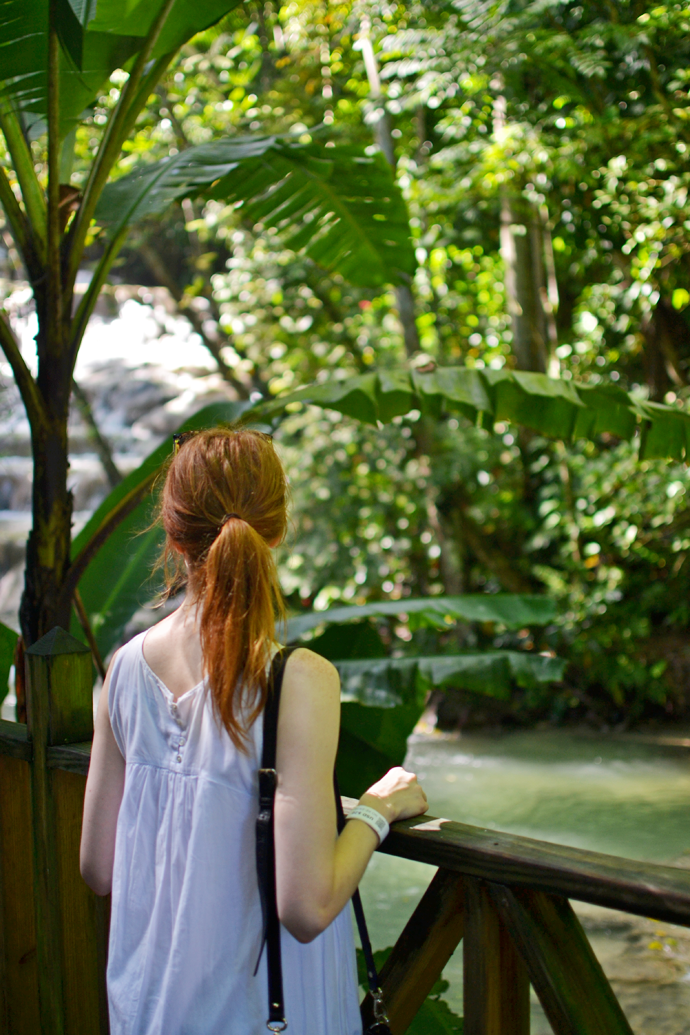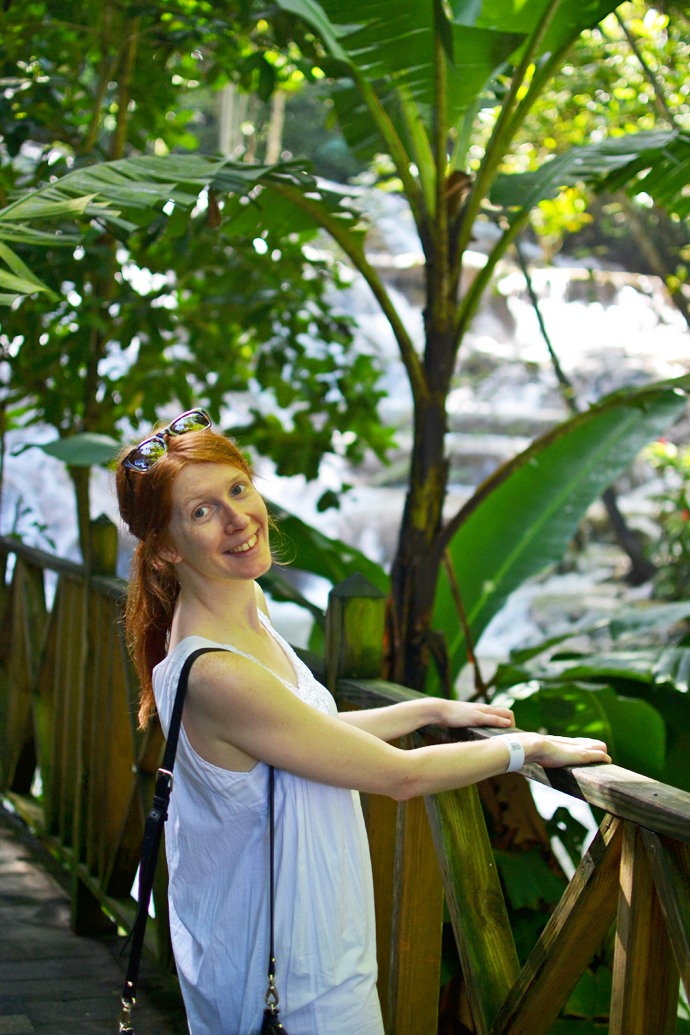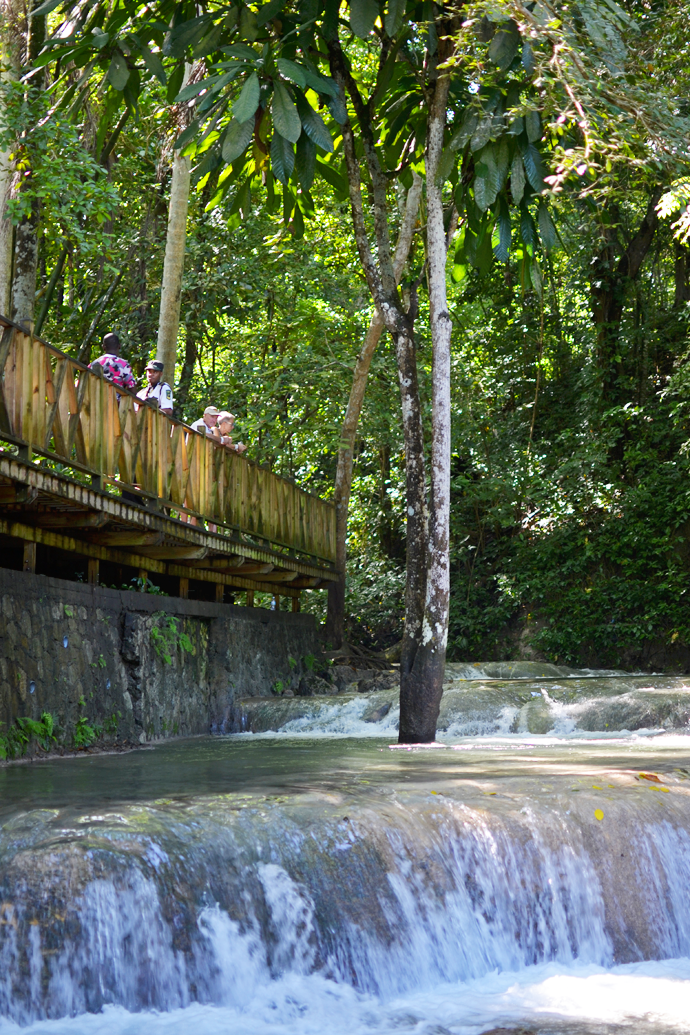 We were doubting to climb back up through the river like the others were doing, but because I had been so sick we figured it'd be a bad idea. Instead we followed the pathway next to the river. I had only seen a glimpse of the falls on our way down and I was curious to see how the people where navigating through them. We were in the forest again and the heat and humidity soon caught me. We headed up faster to make it to the out and open before I'd be out of breath again, but without luck. I sat by the First Aid post for a while – just to be sure – before I felt stable enough to move forward. With other tropical destinations still on our agenda I was starting to fear how the rest of our vacation was going to go… .