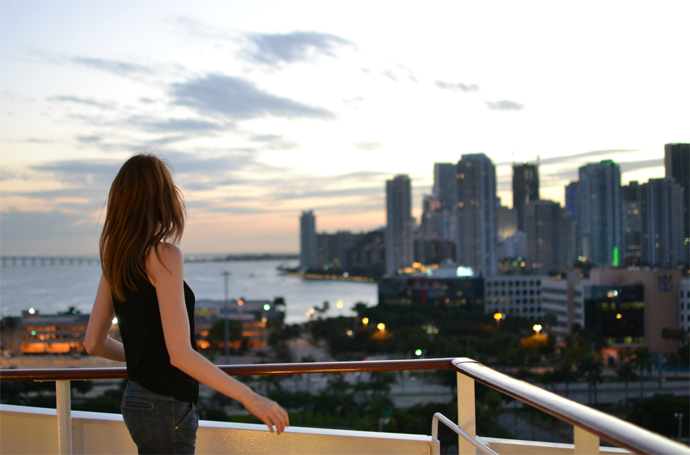 I've always wanted to go to Miami. I don't exactly remember where my dream originated from, but my best guess would be CSI. Horatio Cane and his team looked so fly rolling over overseas highways in their Hummers, with Ray-Bans on and Blackberries in hand. In the early 2000s that was probably the coolest things could get. I grew up. I reached the age where I was allowed a cellphone only to discover that Blackberry was so 2000 and late and that the classic Ray Ban aviator shades don't look good on me. We're not even going to talk about Hummer reputation.
But my dream of going to the city where the heat is on? Nothing ever shattered that! In 2016 my parents in-law celebrated 25 years of marriage. Instead of throwing a party, they took us overseas to celebrate on board of the MSC Divina. Port of departure? MIAMI!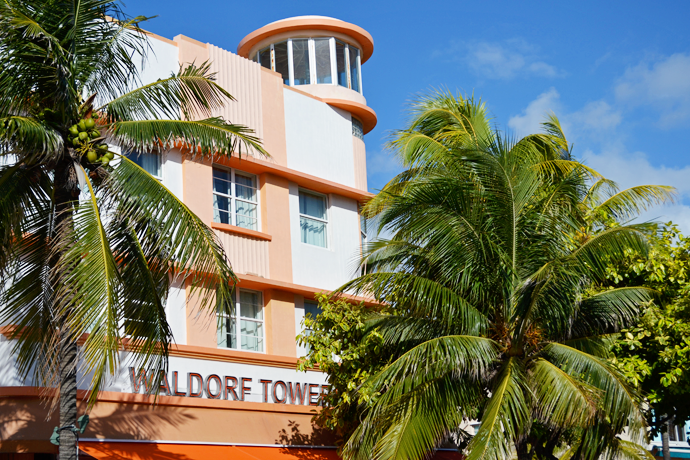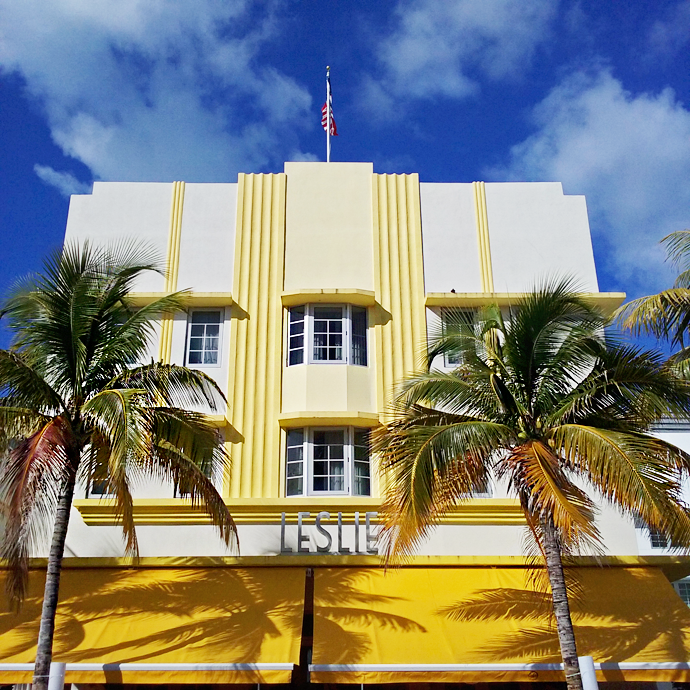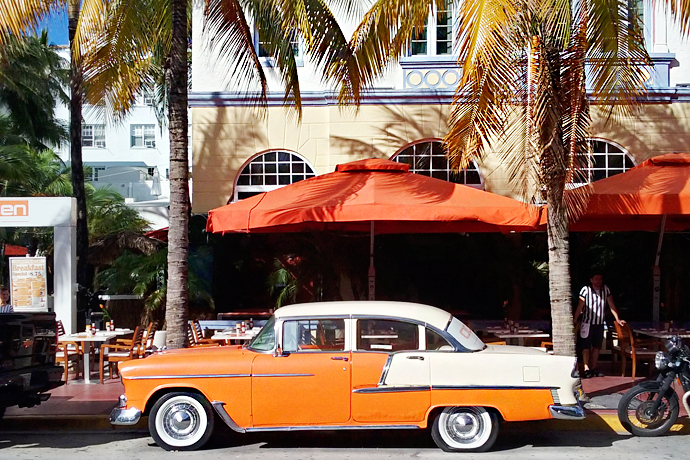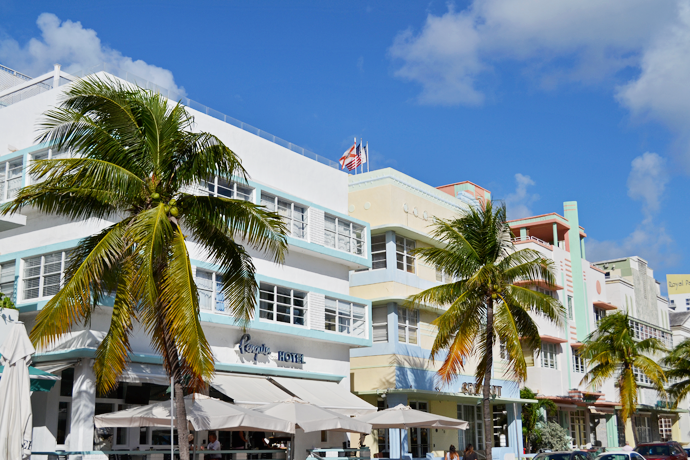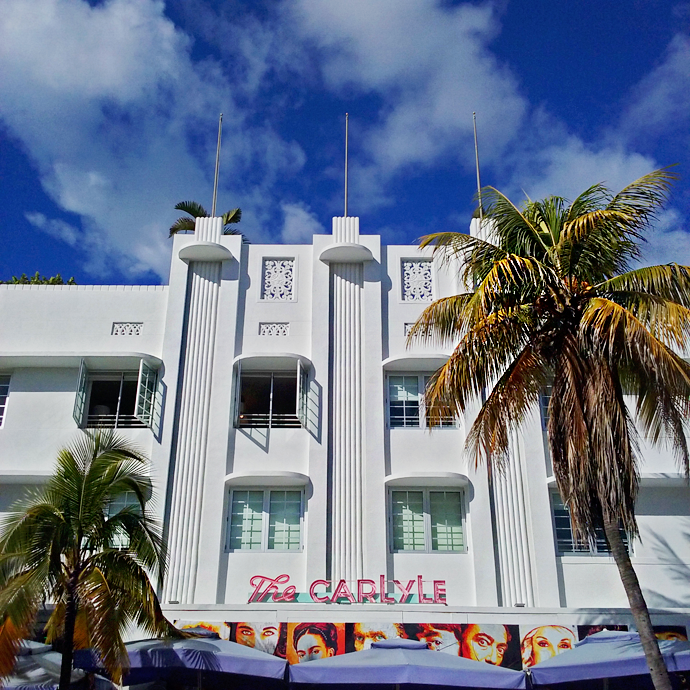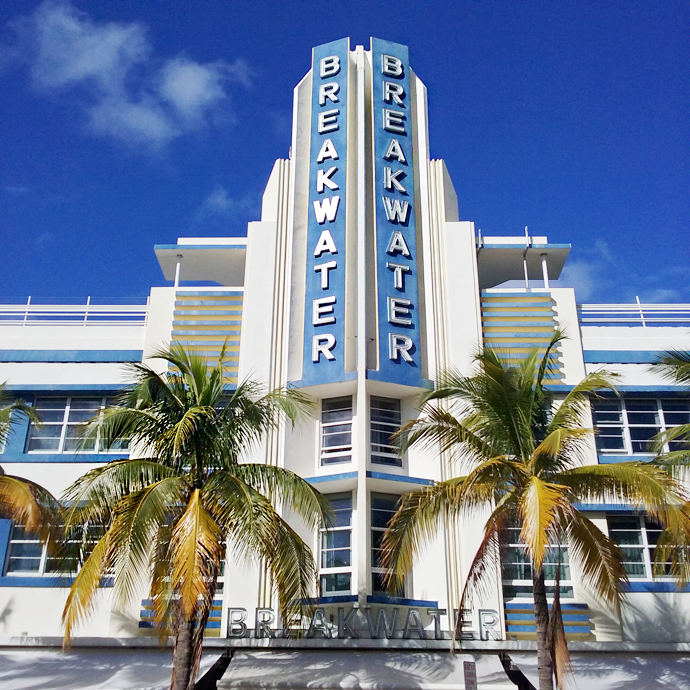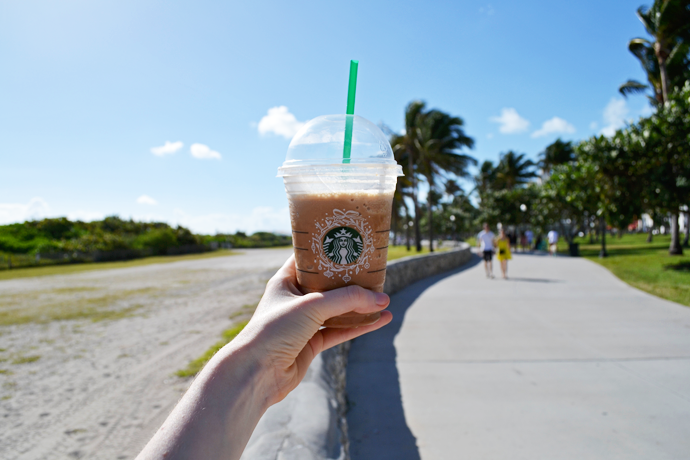 I would have loved to visit the art district, Wynwood, but time was short so we had to compromise with the rest of the family. We only had 24 hours to spend in the city, so Miami Beach seemed like a reasonable place to go. We took a bus from the airport to the end of Ocean Drive, where I tried to dodge skaters and not bump into too many beach-goers. It was blazing hot that day and there were SO many people crowding the beach walk that we quickly decided to head into town. But not before I could grab a mocha frappuccino at Starbucks!
From Ocean Drive we followed the beach walk behind a few hotels until we reached Lincoln Road. That's where we realized it was Black Friday. K and I decided to brave the shopping crowd, which by the way wasn't nearly as uncivilized as the midnight Wall Mart openings they always show on European television make you believe. I scored some lovely pieces at both J.Crew (50% off everything!) and Madewell (30% off everything!) that I can't wait to share in outfit posts soon!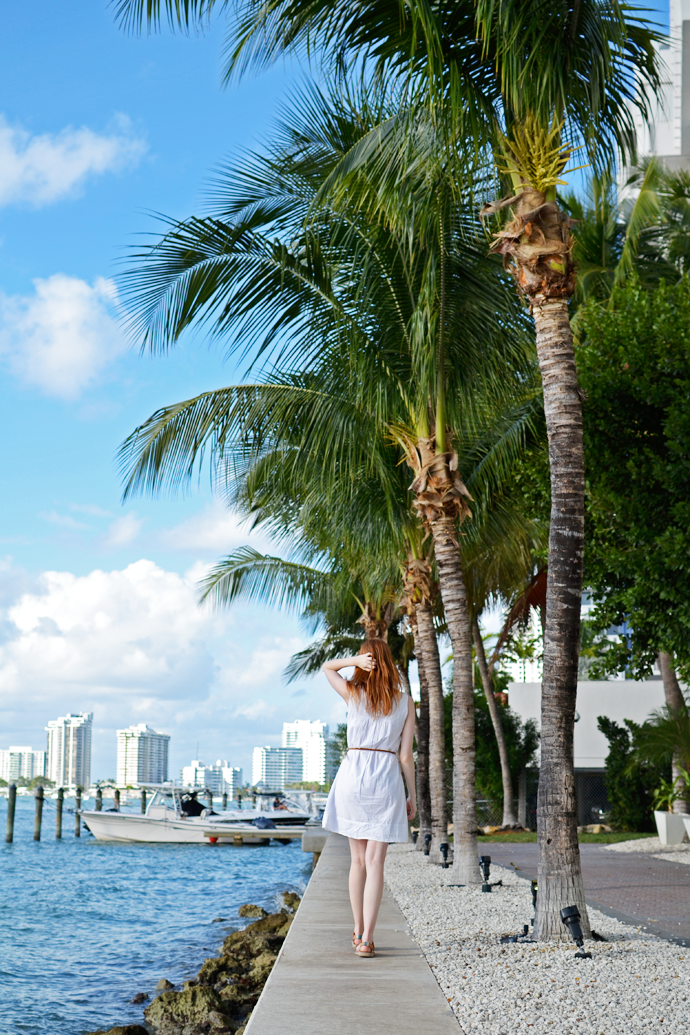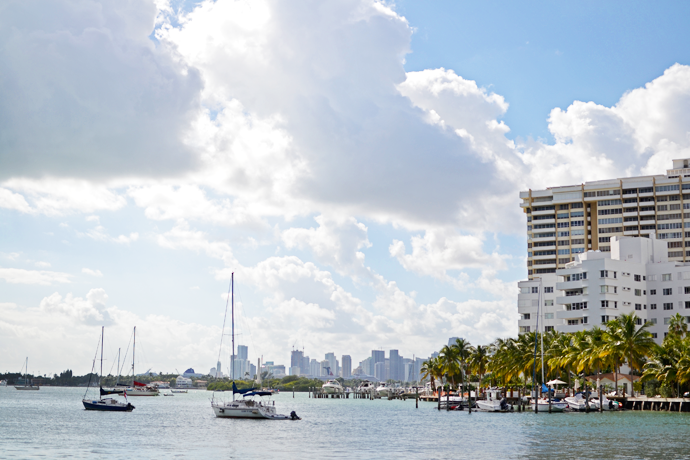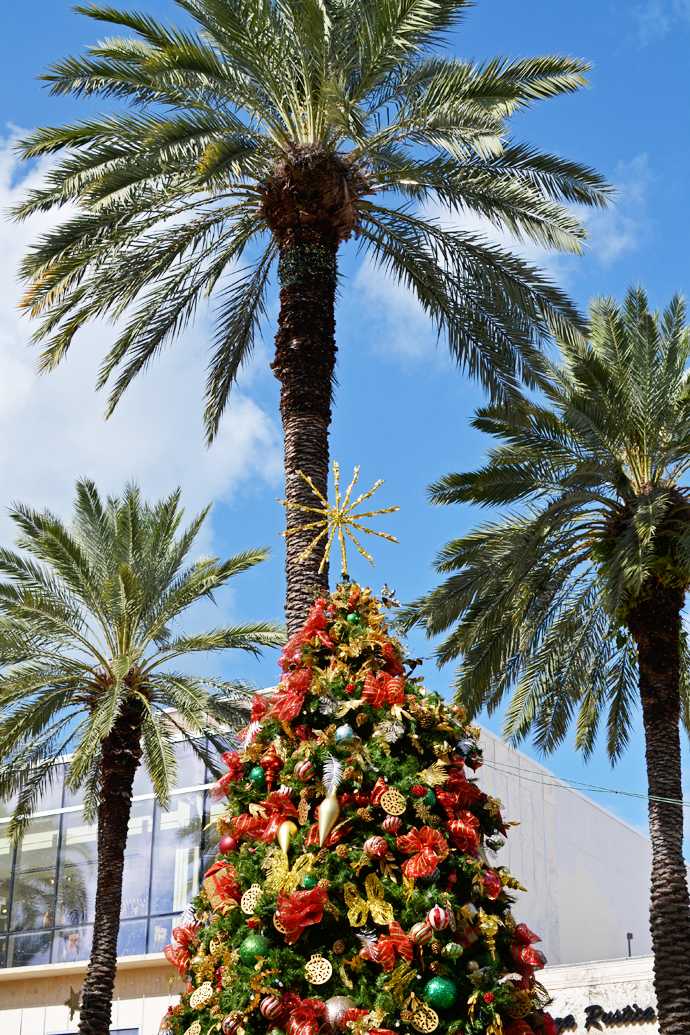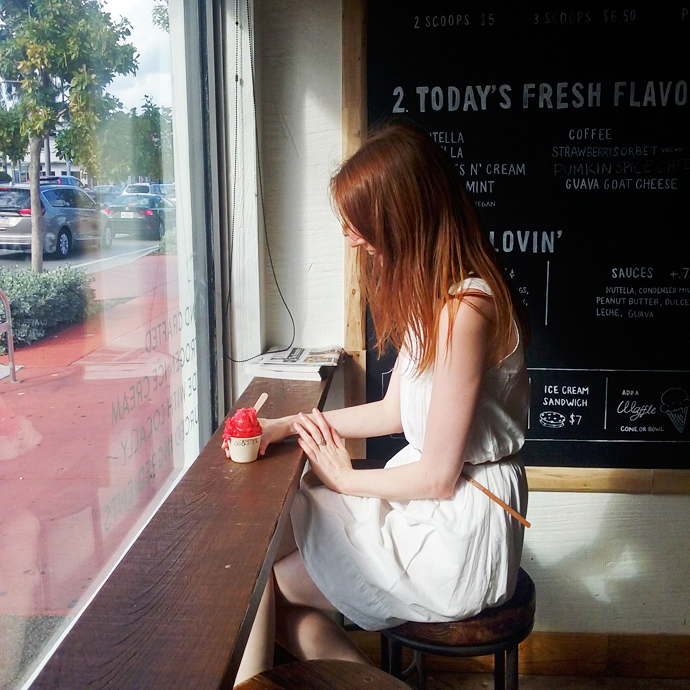 After Lincoln Road we ventured across the island. We found a sign that said "Nitrogen Ice Cream" and we went inside the shop out of curiousity. Guys, froyo is about to get kicked back! Nitrogen ice cream is a base of flavored (plant) milk, poured-over with liquid nitrogen, mixed in a kitchen robot and then topped of with sauce and/or toppings of your choice. At Lulu's in Miami Beach they used pretty pastel Kitchen Aids and the whole process looked pretty cool. There will be better photos of the making of nitrogen ice cream in an upcoming blog post. I went for the strawberry and coconut flavors which were so creamy and delicious that I wish I could have eaten more!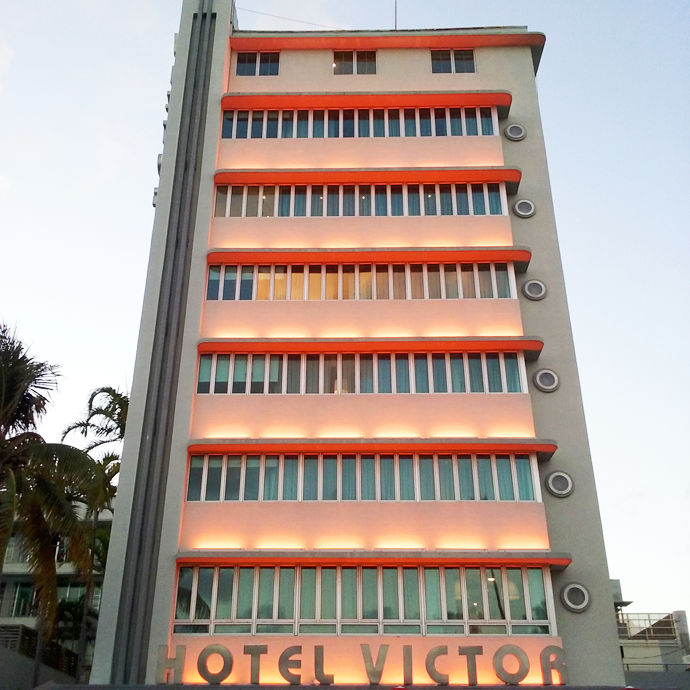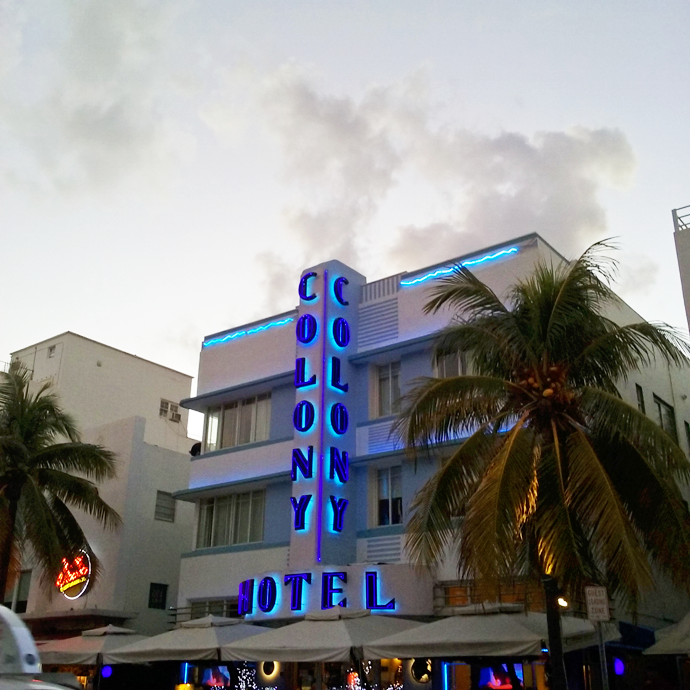 When the sun started to sink into the ocean we decided to head back to Ocean Drive to see the Art Deco buildings light up. The street was still bustling with people, but the atmosphere was better than it was in the morning. We walked the stretch from beginning to end and then had dinner at TGI Fridays because that was about the only legit looking place around. They were out of sweet potato fries (I may have cried inside), but overall that greasy dinner was a happy ending to our stay in Miami Beach.
Did I love Miami as much as I thought I would? YES. I'm more a forest and river kind of girl than a beach and ocean type, but I still loved exploring the city. Like I said I am a little bit sad that we didn't get to explore the down town area more, because from what I've read about it I think I would have loved it there. We also didn't have time for a trip to the Everglades (to complete the CSI feel) nor did we do anything cultural. Thus, my list of things to-do is still long enough for a second visit. Adiós Miami, but only for now.