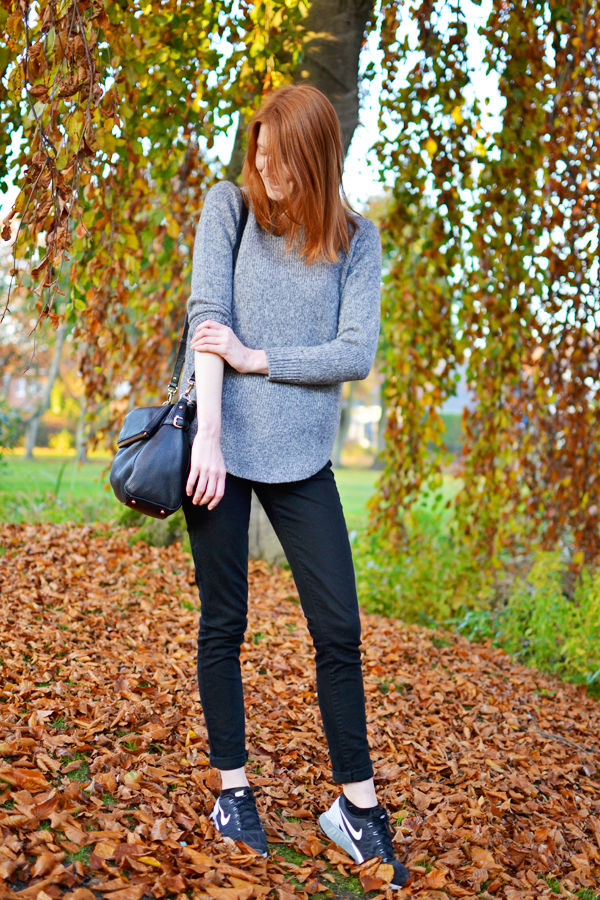 This outfit contains two things I would never have worn before 2015: a plain knit sweater and trainers. But things change.
I shared a picture of my
& Other Stories shopping bag
on Instagram and a few were curious to find out what was inside. This cozy grey sweater! I had a gift card that I wanted to use for a pair of Chelsea boots, but when I received a press email to inform that the knitwear came in stock, I forgot all about that plan. I went to the store to look for a certain cream white sweater I spotted in the email, but eventually fell in love with this grey number. The sweater is a mix of wool, alpaca and polyester, and is therefor heavenly soft. It feels like the chunky wool sweaters my mom made me wear when I was young, but was to thriftily to buy as a teenager. Because it is so warm, it gives you the instant comforting feeling a cheap H&M sweater would never give. To wear this, in front of a fireplace and with a cup of hot chocolate with marshmallow toppings. YES. And the smell. You guys, the smell of real wool sweaters. I can't get enough.
…Which is a strange thing, really. At €65, this is sweater came in at more than I would normally spend on something that I don't ever really wear. I own exactly two other sweaters. A bright red one (
worn here
) and a grey one with heart print (
worn here
), both from J.Crew. They both only made it to the blog only once or twice, because I simply never wear them. I like them, but sweaters aren't my thing and I tend to forget that I have them. My new one from & Other Stories, however, I've worn loads already. It was my first choice to wear to a social event I went to for my blog last Thursday. I'll share more about the event later this week (pssst: it's about coffee!).
Also: shoes. Unlike the Nikes many fashion bloggers are sporting, mine are the unfashionable kind with maximum support to ensure a painless run. They are my actual running shoes. I bought them in February when I seemed to have fully recovered from an old knee-injury. However, after only a few weeks back on the running track I had to give up again due to major pain. My brand new and rather expensive Nikes stood in the hallway for a good few months, gathering dust. They didn't exactly work well with my summer dresses, but now that I have been wearing winter wardrobe again they finally are allowed to come out and play again.
Black jeans + running shoes = ideal basic outfit, and although it's not an outfit you're used to see this pencil-skirt-and-dresses-girl wear, I felt so
me
when I wore it again yesterday. I also felt kind of bad-ass, which is a look I tried before and failed horribly at. So I considered this outfit a successful re-take on
my 2013 attempt at being cool
. Like I said, things change. Luckily.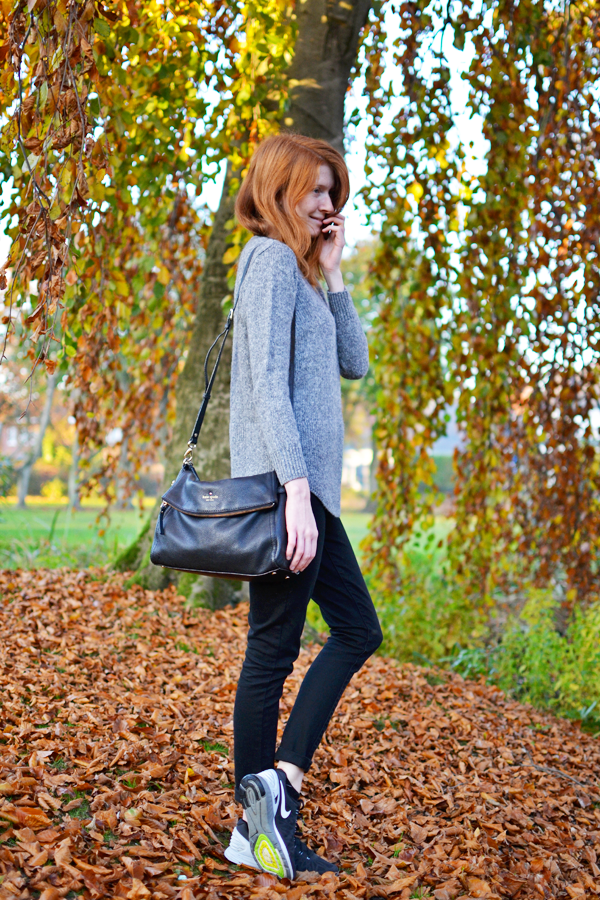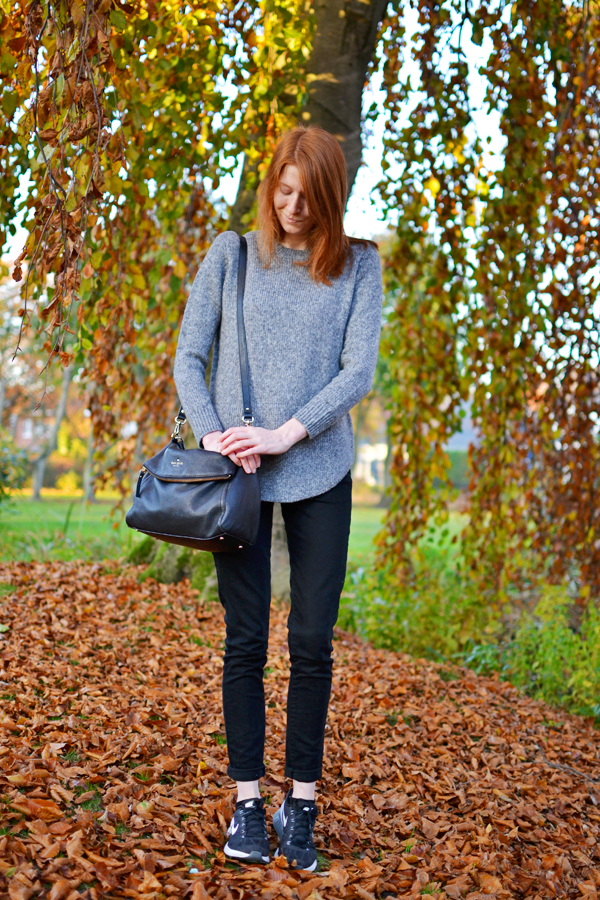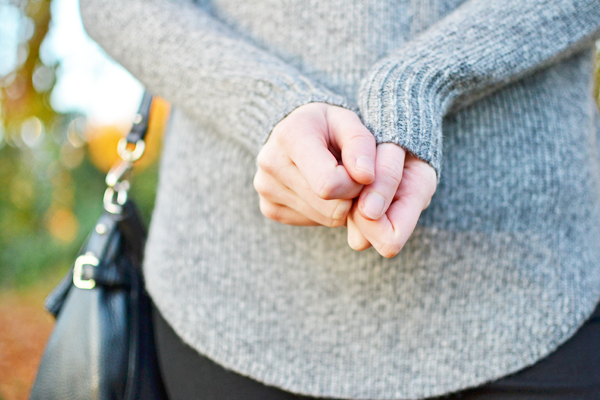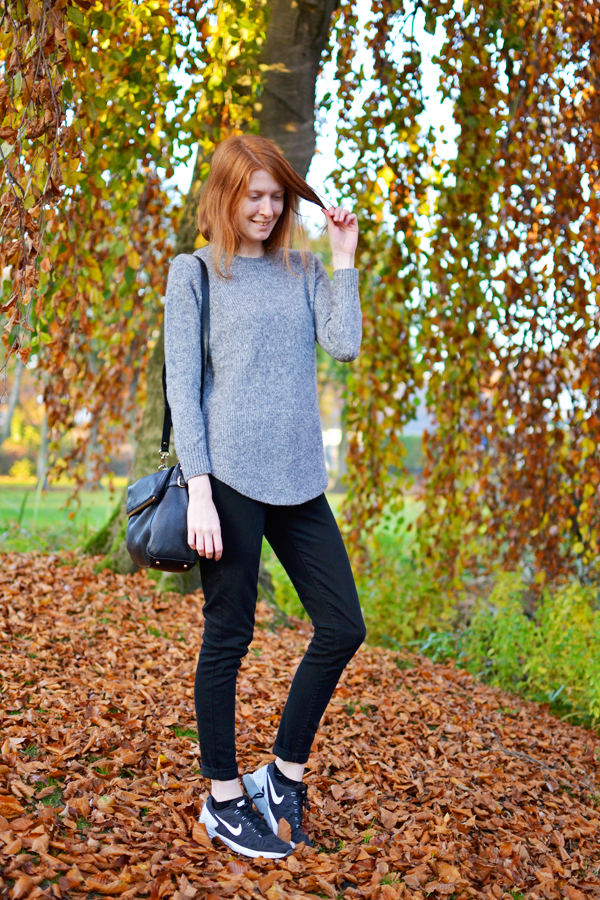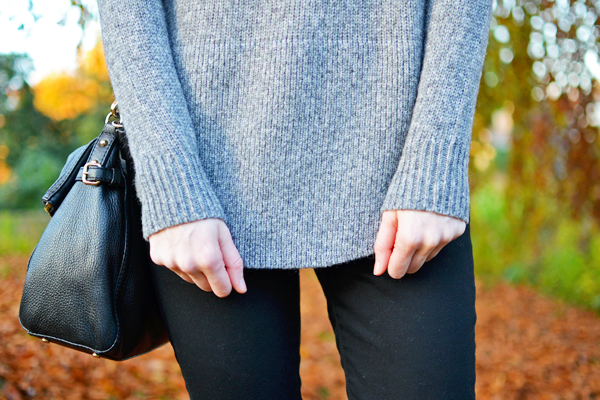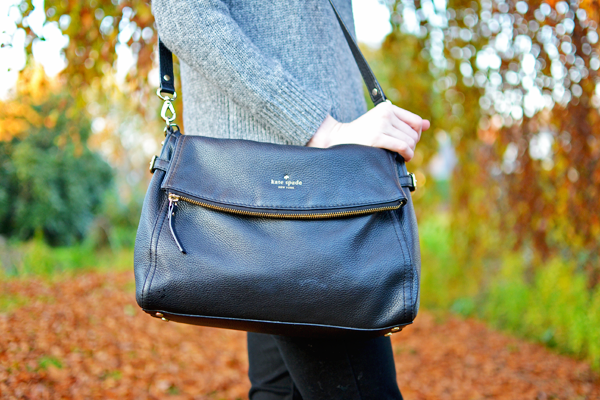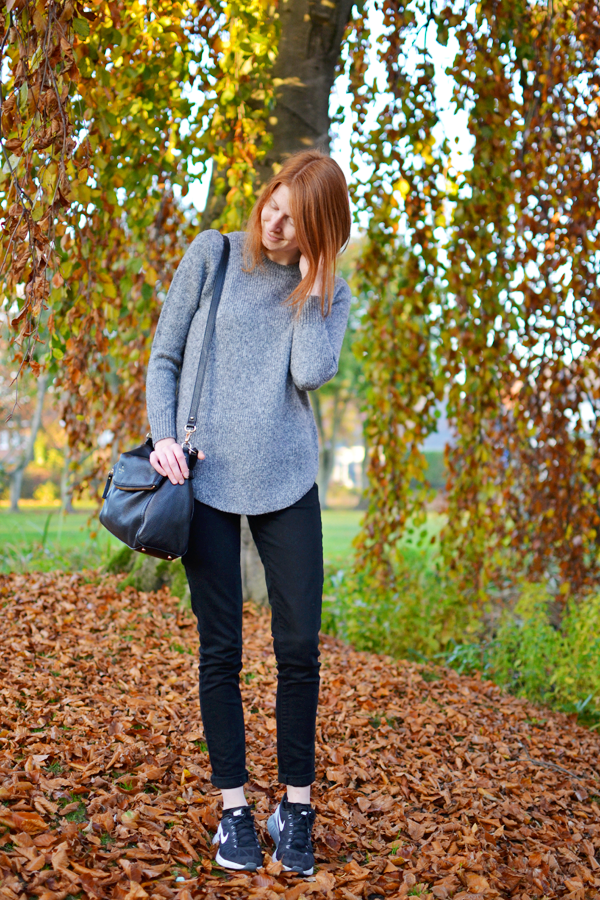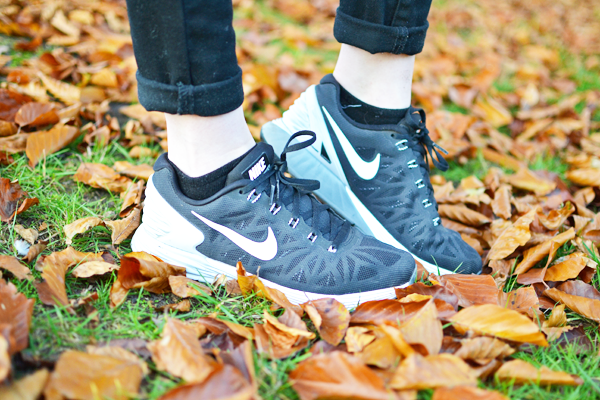 sweater: And Other Stories
running shoes: Nike Lunar Glides
shoulder bag: Kate Spade 'Little Minka'