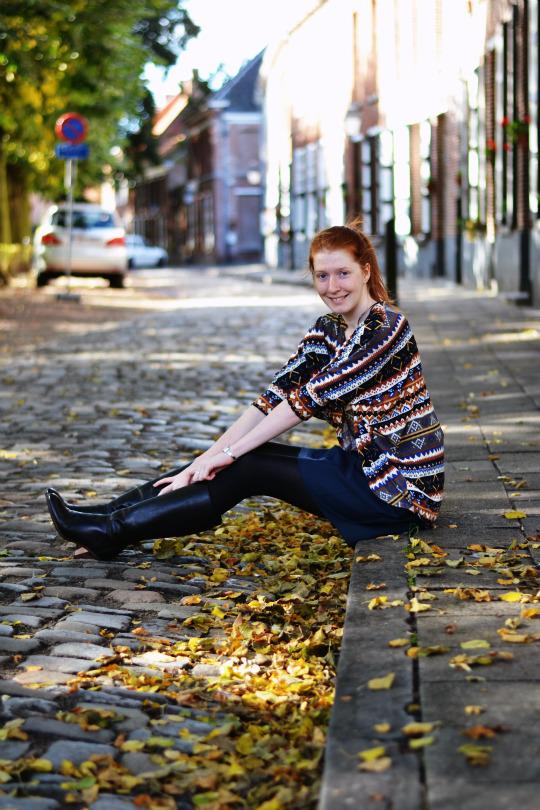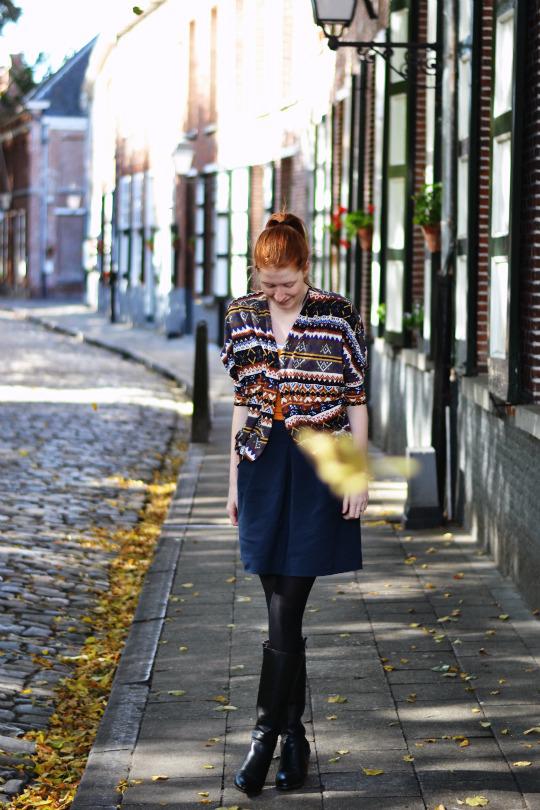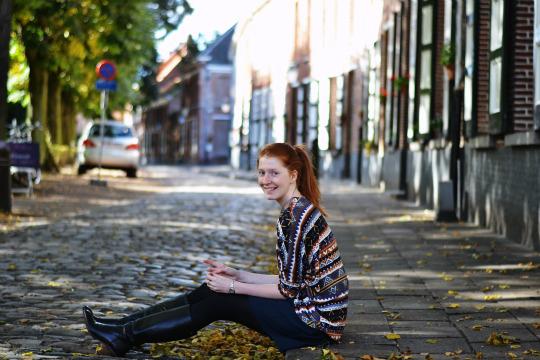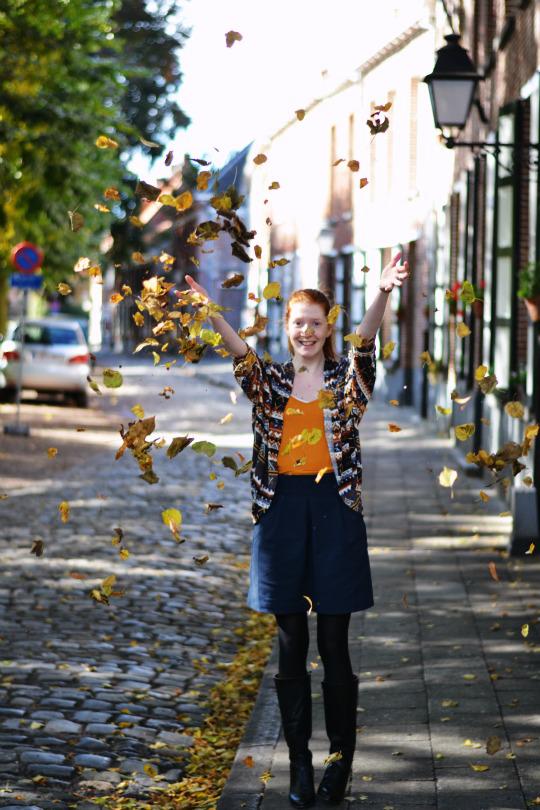 Forever 21 top & cardigan // Ichi skirt // H&M tights // Footwork boots
Leaves, leaves, leaves and more leaves. The beguinage is full of fallen leaves and colourfull trees, the perfect location for this outfitpost! I'm a bit annoyed by the ugly road sign and the white spots in the background though. I should check my ISO better 🙂
My weekend starts today which gives me an extra day to complete my seemingly endless to-do list. Horrible weather is rumored to be coming our way so that will force me to work on my essays for college. Still, I'm hoping for a few rain-free hours on Saturday. I would love to go for a walk in the woods, especially since I've heared there's an abundance of mushrooms and I would love to get pictures of that. My camera hasn't been used that much lately and I really want to get back to it.
As for the rest I've been feeling a bit bad. Not sick, I'd discribe it more like "down". I've been discontent with what's going on with The Ginger Diaries (mostly the dang design) and have felt rather uninspired lately. I guess it's just a phase I have to go through, and I hope you bare with me 🙂
Hope you all have a lovely weekend!