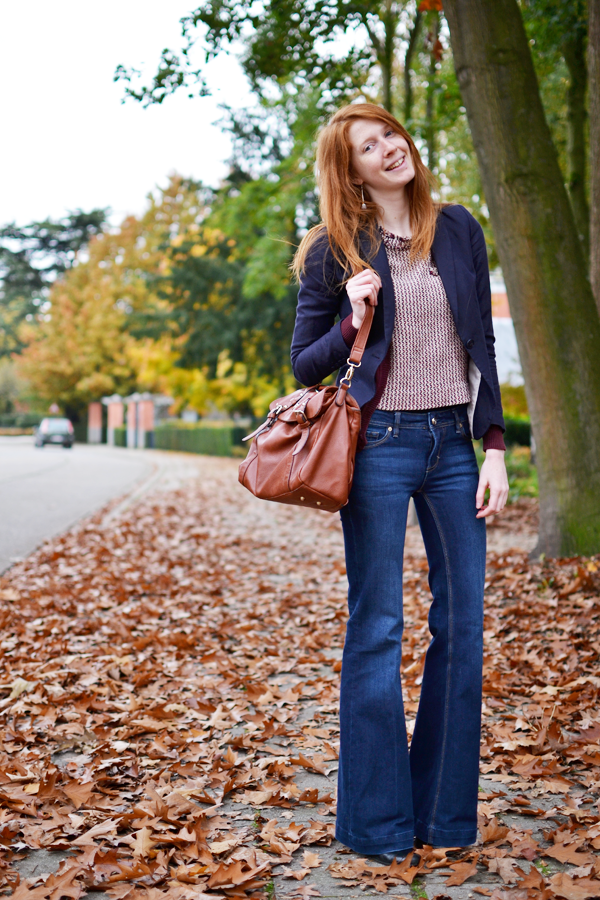 This seasons seventies trend is a bit much for me. Suede over-the-knee boots and button-front A-line mini skirts or not exactly my cup of tea. The general seventies vibe, however, I
can
do. You all know my wide legged jeans. I've worn them and talked about them on the blog numerous times in the last years. This J.Crew top on the other hand, I haven't shared enough of. It's one of the most worn pieces in my wardrobe, yet it has only made it on the blog once and that was
way back in 2013
. It's a golden oldie, as they say, but I still love to wear it. The pattern on the front panel has navy, burgundy, beige and cream white in it which are all the colors I wear in the fall. It's also slightly cropped, which makes it ideal to wear with high-waist skirts and jeans like these.
The fall foliage party is almost over and the grounds are covered in leaves. The trees lining the streets are bare. Winter's coming and I don't want it to. Winter time is a cozy time, they say, but it's also dark, cold and lifeless. I don't like it. Last year I didn't blog during the winter months. This year I hope to be able to keep content coming, even though shooting outfits isn't the most fun thing to do when it's freezing. I'm thinking about temporarily switching to mainly personal and lifestyle posts when December comes around, so you can expect a bit of a change here on the blog. Last weeks 'back to the roots'-post about Week Van Het Bos got a lot of feedback, so I'm thinking you probably won't mind 😉
For now I just have this outfit to share and a cup of coffee to finish.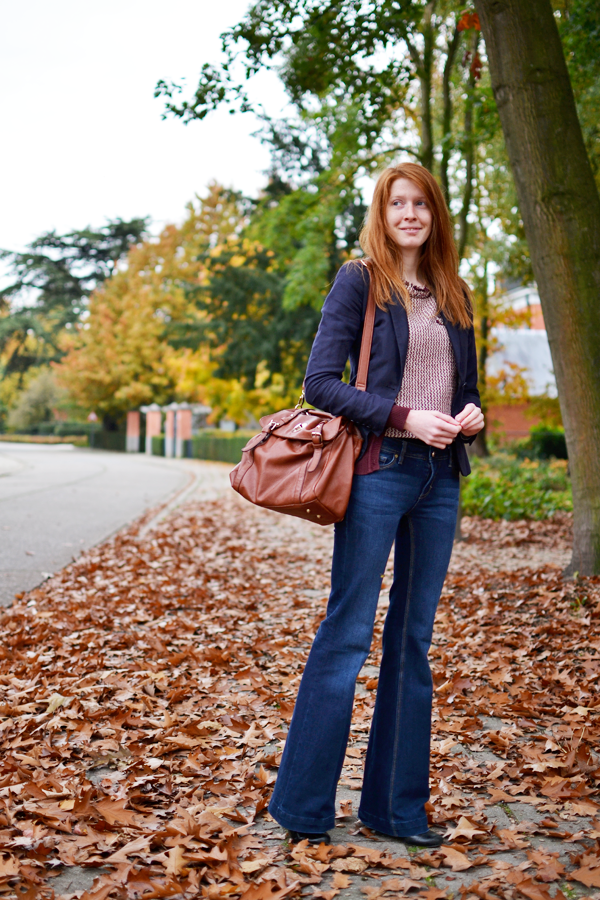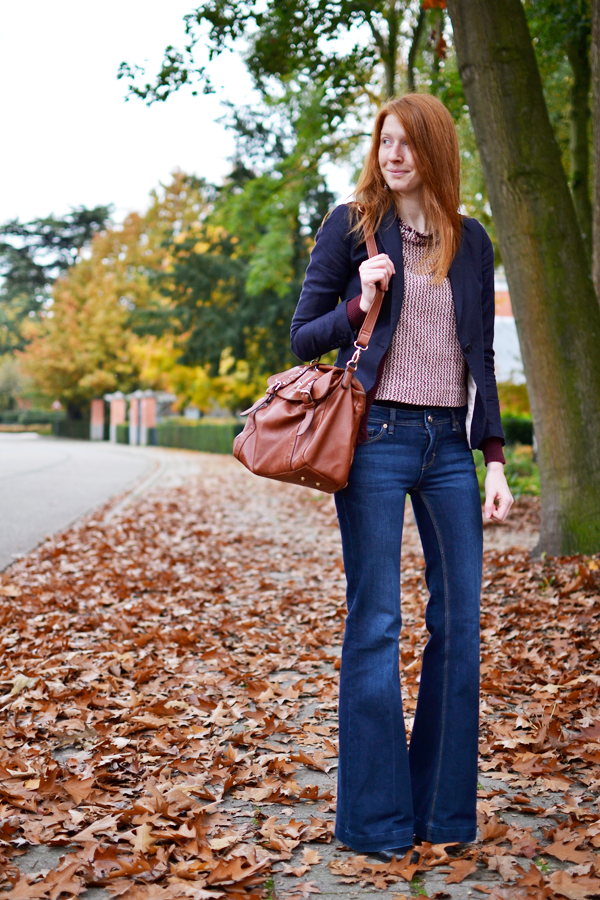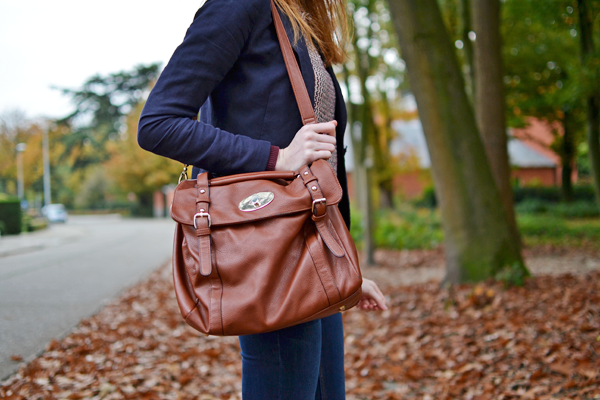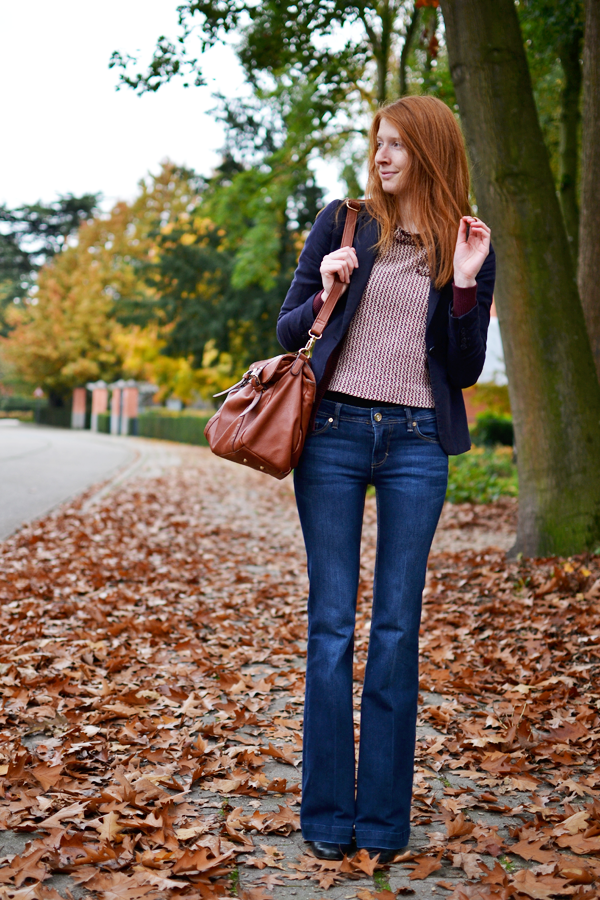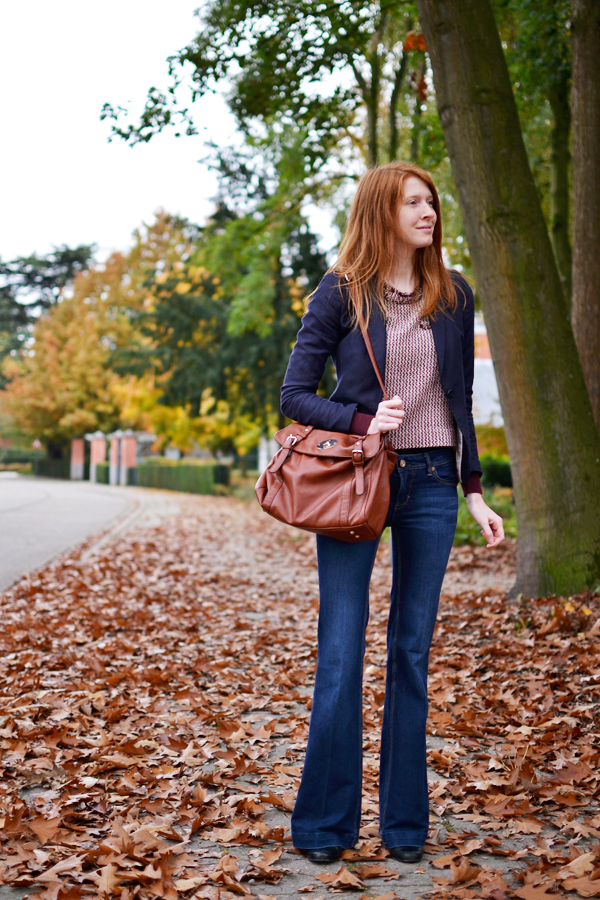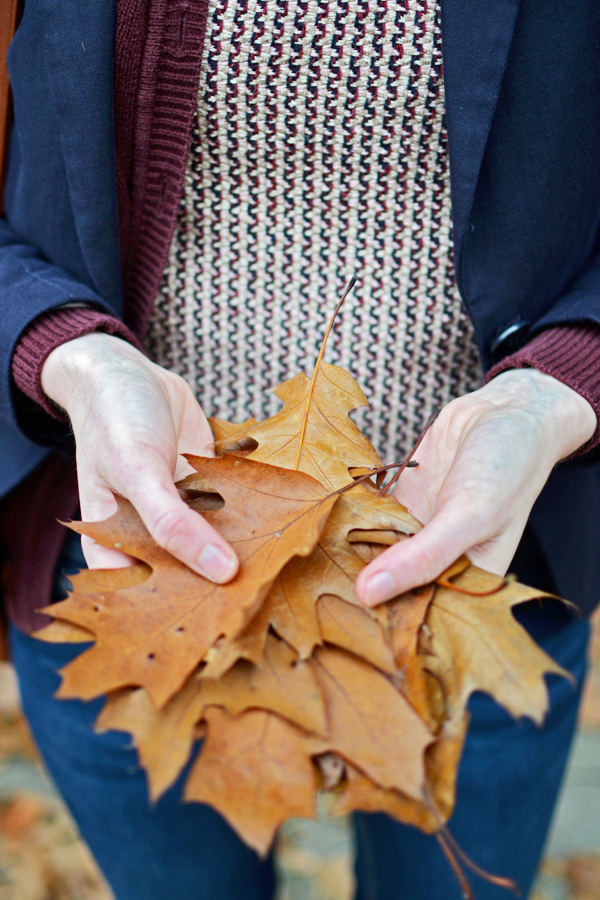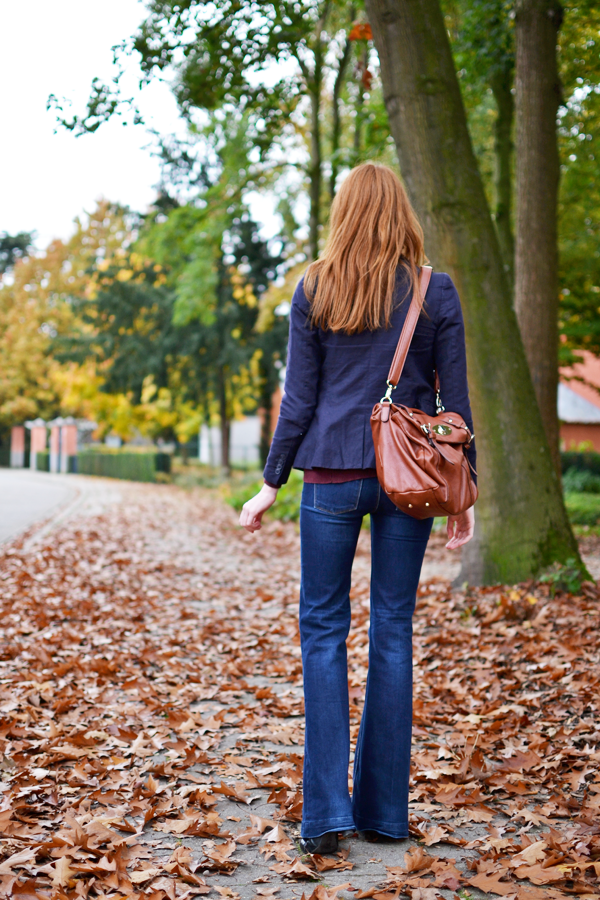 top: J.Crew
cardigan: Zara
blazer: H&M
jeans: Zara
shoulderbag: Essentiel
shoes: Boo!