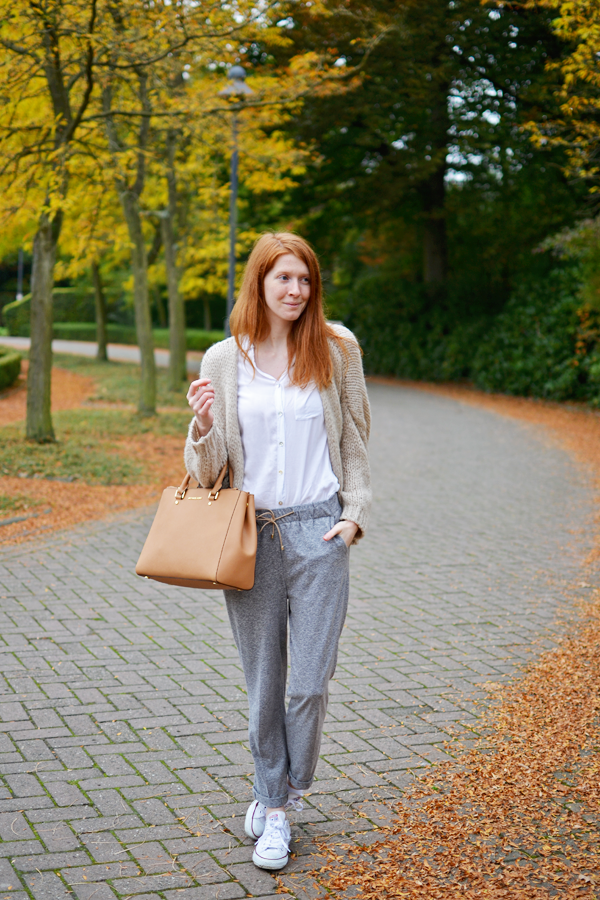 A friend and I once had a conversation about sleeping positions. He asked me if I preferred comfy over cozy and I said I believed that you could do both at the same time. When I was trying to think of a way to describe this outfit I had to think back to our conversation and the whole comfy versus cozy debate. This outfit is the best of both worlds: sweatpants are the epitome of comfort while the oversized bernadette cardigan is the ultimate cozy piece in my wardrobe. Add comfy All-Star classics and you get the ideal outfit for an afternoon study session in the library.
I've been commuting to my old uni campus everyday for the last three months to write on my thesis. Being alone in the apartment while K is off to work really wasn't something for me. Two weeks into our new life in our own apartment and I was going mad. I need people. I need a break between my home and my (thesis) work. Going to the campus library 1,5 hours away really helps me to have a routine and stay active while in that odd phase between school and my first job. Two of my old class mates are currently working on their thesis as well and they keep me company in the library. Our study sessions are filled with whispered chats and annoying the others in the room. Sometimes we go out for coffee and we always lunch in the campus restaurant. It's almost like I am still a student, only I never have to go to class. I see my professors and a lot of the same old faces. Nothing has changed, yet everything is different. And I'm not sure how I actually feel about all that.
Life changes are scary.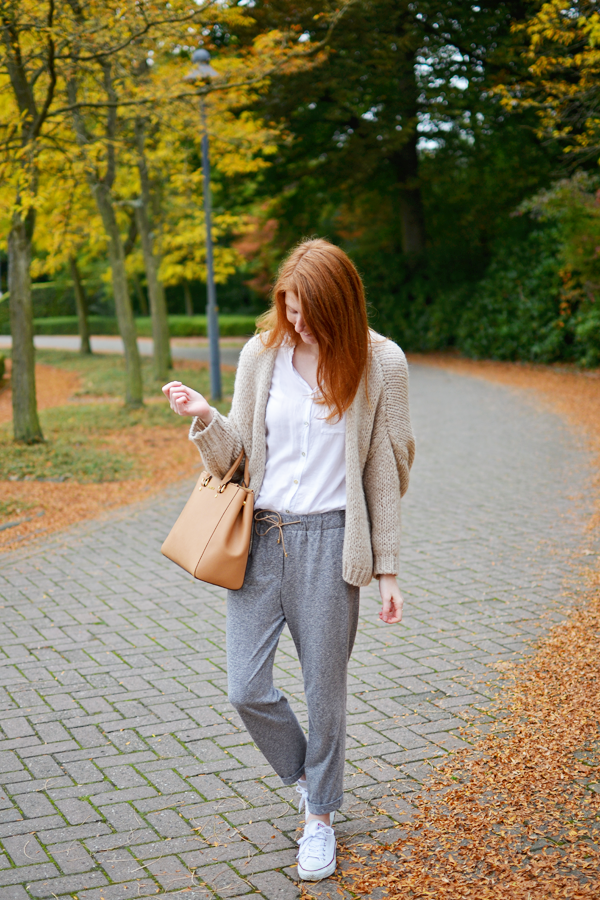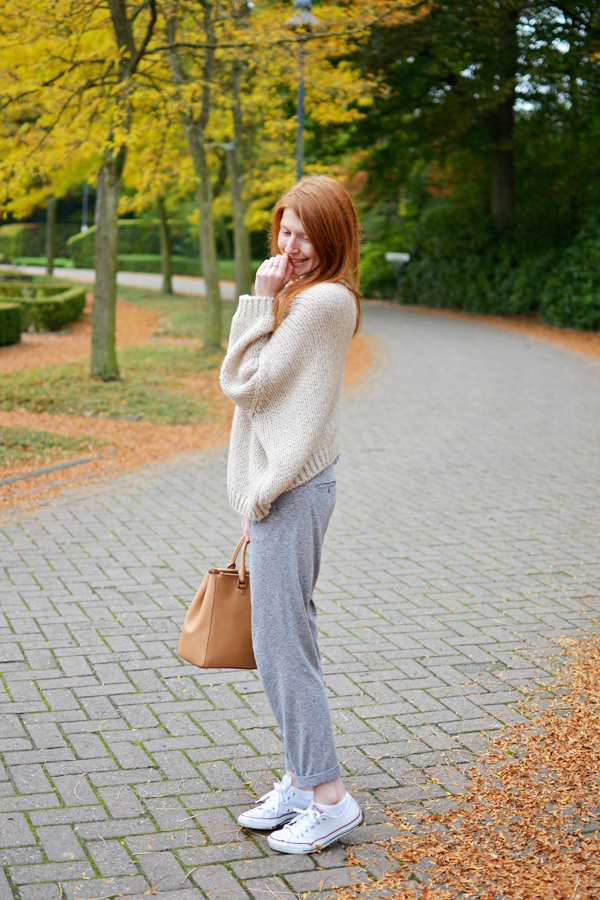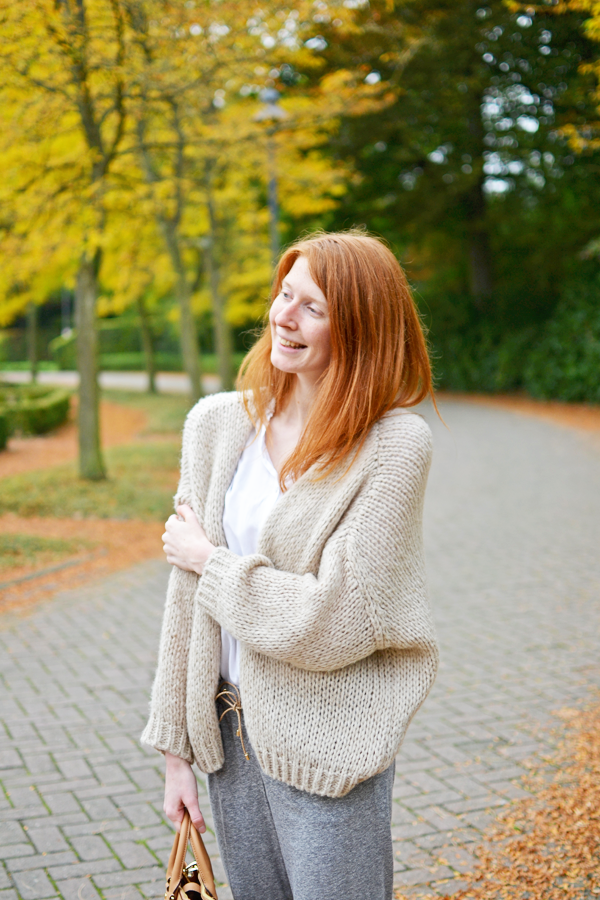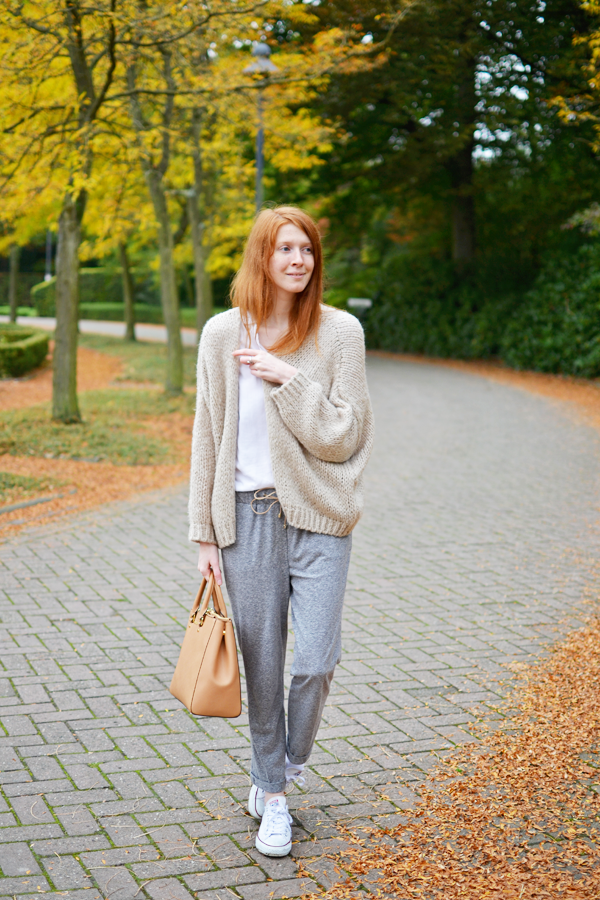 cardigan: Street One
sweatpants: Massimo Dutti
blouse: Unic
shoes: Converse
handbag: Michael Kors 'Sutton'