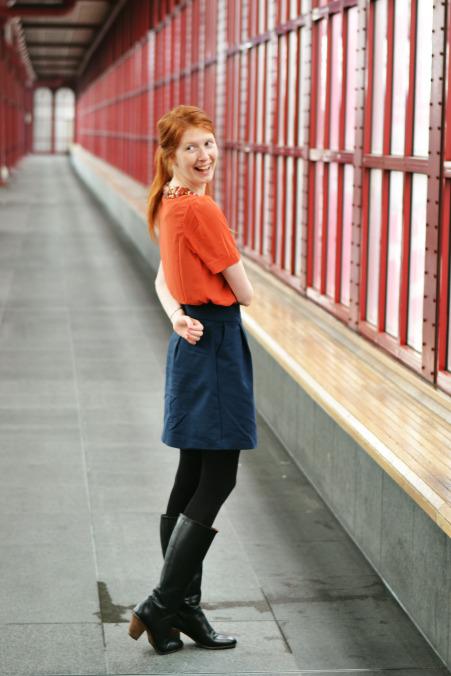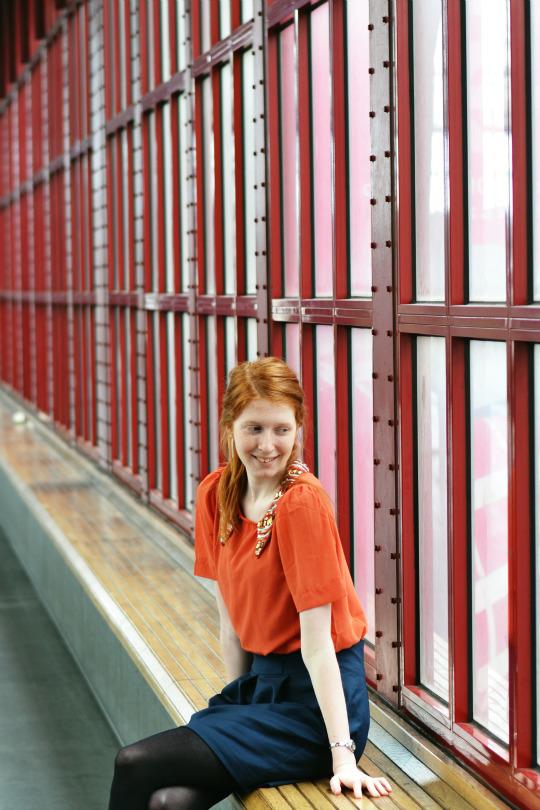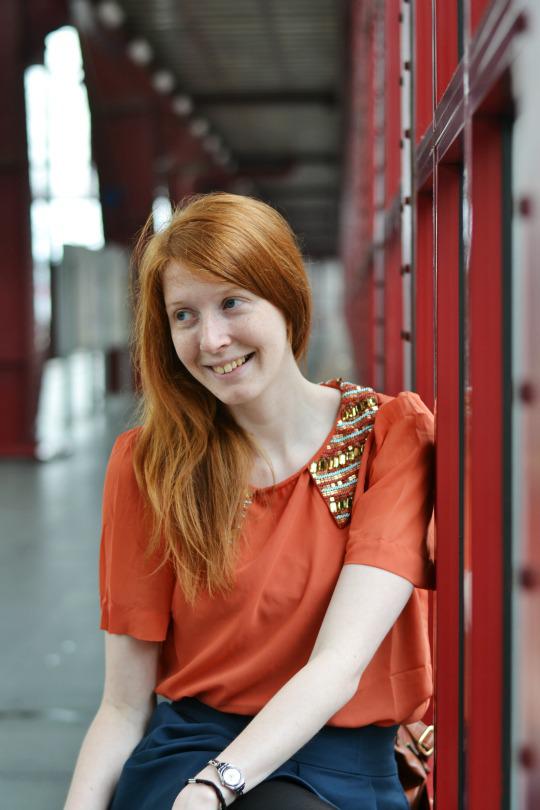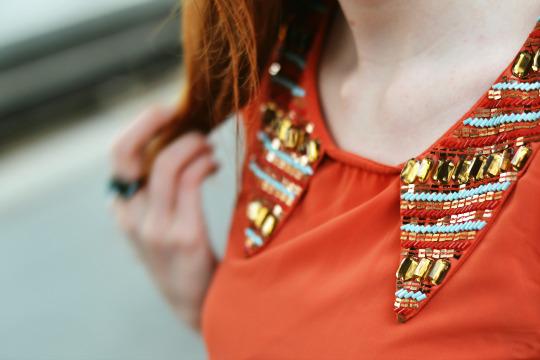 Vero moda blouse / Ichi skirt / Footwork boots / H&M tights
I think I had one of the worst weeks of my life mood-wise. We had a groupwork in college and things were going so, so bad. People we're planning, writing and basically working out their parts of the project without any deliberation. No one was answering questions, emails or texts. No one had time to meet up. With our deadline coming up, stress was building and I had the whole doom scenario playing in my head. Today, we finally sat down with the four of us and we are finally on a roll. We have one more week and I'm feeling confident again that this might become a succes after all. Thouugh, I'll be glad when all these group works are over. I like working on my own a lot more sometimes.
About the outfit. I own exactly one thing with a collar and here it is. I spotted this burnt orange lovely when we went to the Vero Moda preview way back in
April
and, the consumerist that I am, I knew I had to have it. The tag said it wouldn't be available until August, so I had to show a little patience. Now it is mine and I love-edie-love it. These pictures were taken in the Central Station in Antwerp last weekend. K wanted to get a thermos for his coffee (the boy's addicted!) and I grabbed the chance to try out Starbucks's fall coffees. I think I should stick with my regular Hazelnut or Vanilla caffè latté, just saying.
I'm going to my first college party ever tonight, so that should be fun!
Dancing the night away, trying not to think about classes at 8:30am tomorrow.
That's gonna huuuuurt.