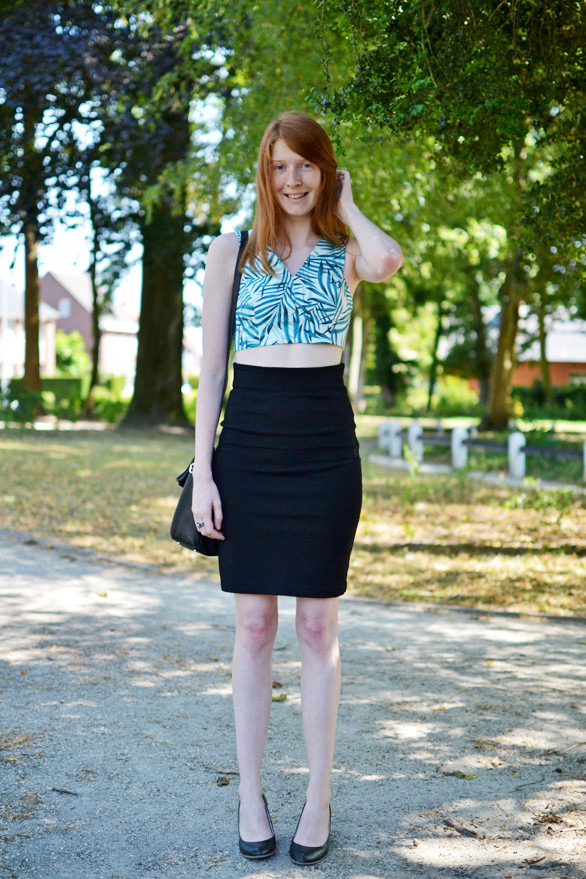 Long tome no see here on The Ginger Diaries! I haven't found my rhythm back since school went out and we moved house. Life is hectic at the moment and I had so much things to take care of that I let my blog out of my sight. My boyfriend and I took a break from on Friday and decided to soak up some sun and go out for
dinner
. Before we headed out we went location spotting for the blog in our new hometown and used the time to shoot my ootd at once. I must admit that this outfit is unusual for me and I am still not completely comfortable wearing the cropped top out during the day, but I'm getting used to it… I think. I did change into a tried-and-tested LBD for dinner, haha.
Last year Topshop had a beautiful
palm leaf print crop top
in their summer collection but even though I really liked the print, I was unsure I'd dare to wear the short top and I also didn't have anything fitting to pair it with. Of course I had regrets as soon as the top sold out and I found myself looking for something similar this Spring. New Look isn't a store that I step into often, but their collection had surprised me earlier this year so I decided to stop by again on a recent shopping trip. This black pencil skirt I found at F21 for a whopping €12.50 turned out to be the perfect partner for my newest wardrobe addition.
I can't really concentrate on what I am writing, which probably shows in the grammar and poor text construction, because I have to get a couple more things done before K comes home from work in an hour. I hope you guys like the outfit and I'll be back to blogging more regularly (and hopefully more qualitatively) soon!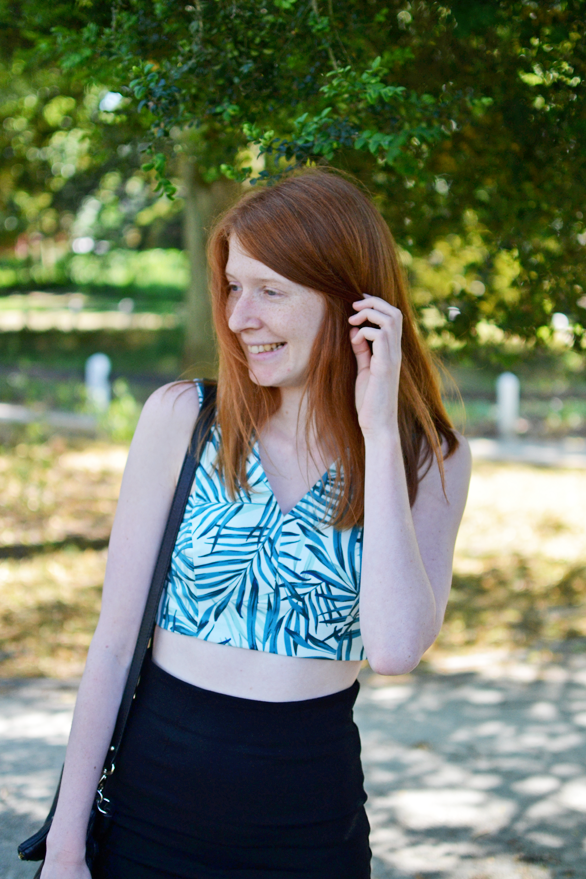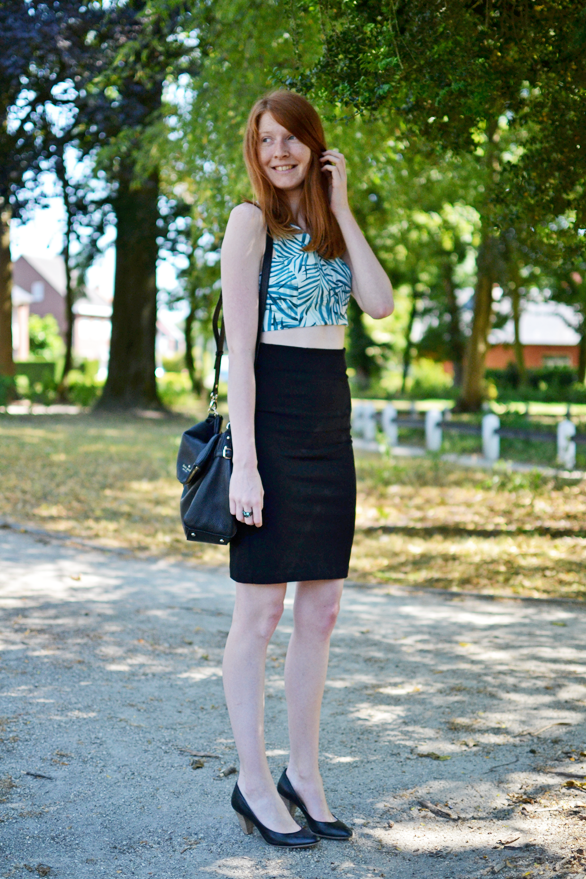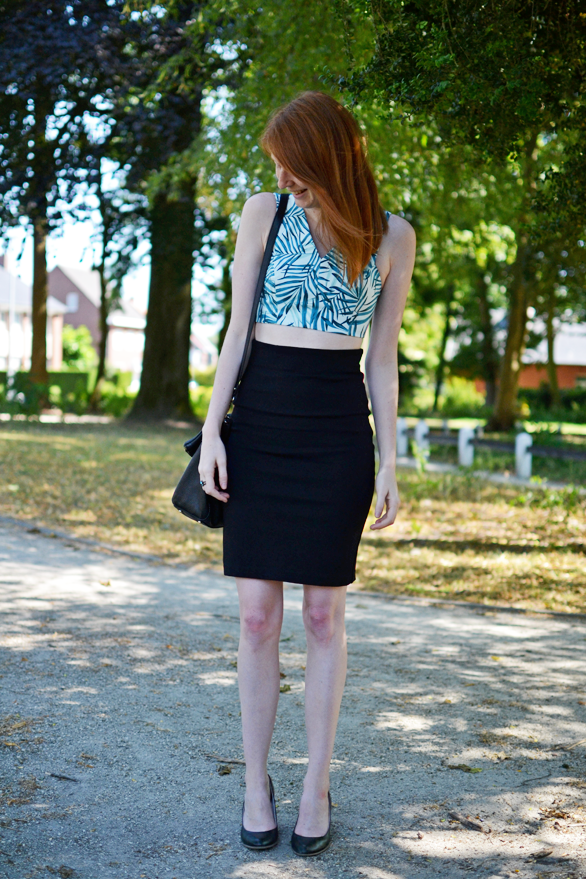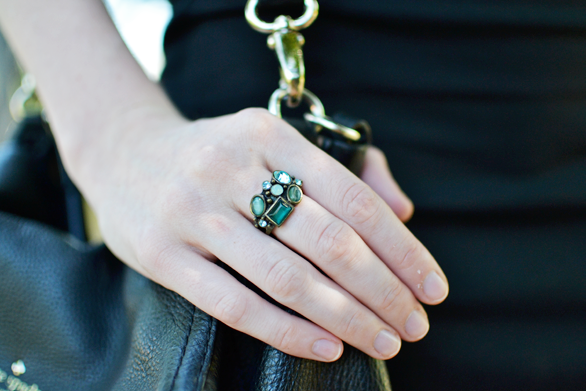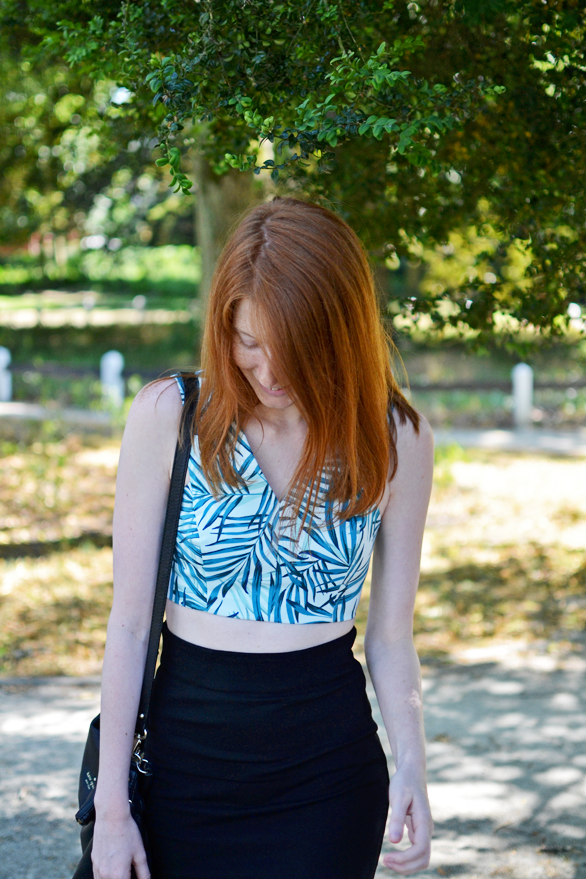 crop top: New Look • pencil skirt: Forever 21 • ring: Six • heels: Cypres • cross-body bag: Kate Spade 'Little Minka'