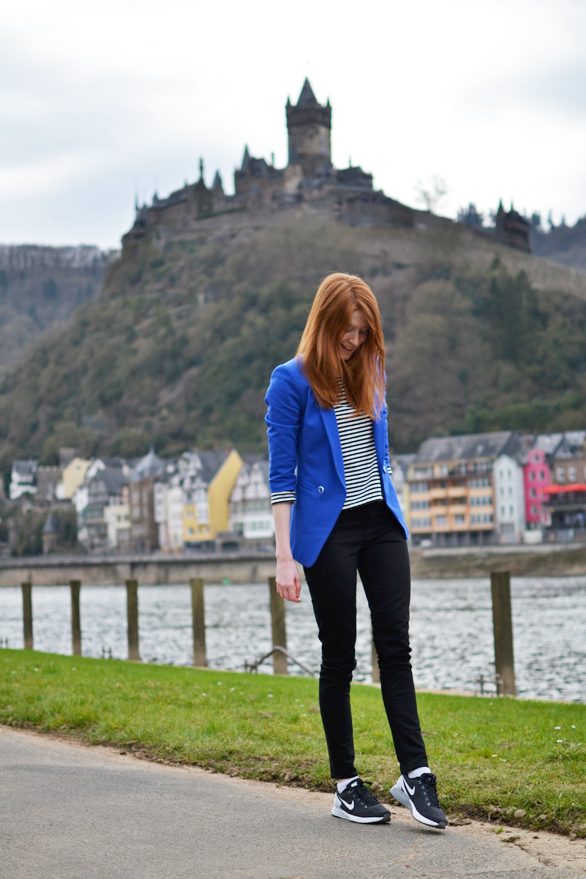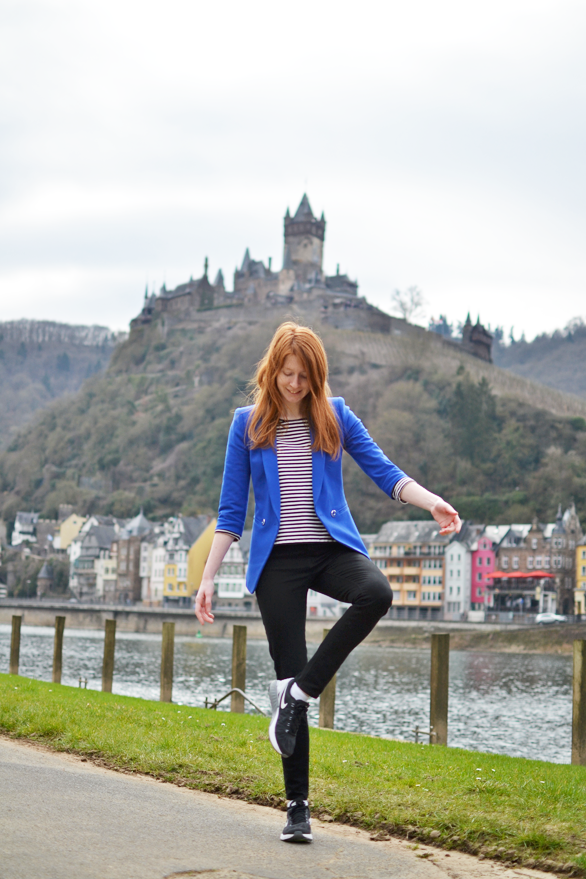 These Nikes are the first pair of sneakers to grace my feet since the All Star revival that happened in my first year of High School. My All Stars were olive green with pastel pink lining and a year later I got gray ones that I still have. Now we are ten years later and the Air Max is back. As a child born in the early nineties, the return of mid length hair, cropped tops, rompers and Nikes causes me some nervousness. I remember well those awkward days, how fast the trends faded and how much I lagged behind. I was still wearing my cropped tops in 2005 and my classmates were unforgiving of that.
My work-out clothes needed an update. Until this summer I was using my gym class uniform and I graduated from high school in 2010. It was time for something new! I bought two outfits and my mom also let me pick out a new pair of running shoes. I chose the Nike LunarGlide because of their extra support. They are like heaven. I'm really walking on air. I'm not the type to wear sneakers out and about, but because we were doing a lot of walking in Germany I decided to pack these instead of my Teva sandals (too cold!). Sometimes I wear them to go grocery shopping too and when I'm going home from uni for the weekend just to walk more comfortably over the crooked city sidewalks. I'm loving them!
So behold, the first (and probably only) time you get to see me in sneakers on the blog. And again with the blazer, I know. It was just the perfect jacket to add some color to the black and white outfit.
I hope you guys had a great weekend!