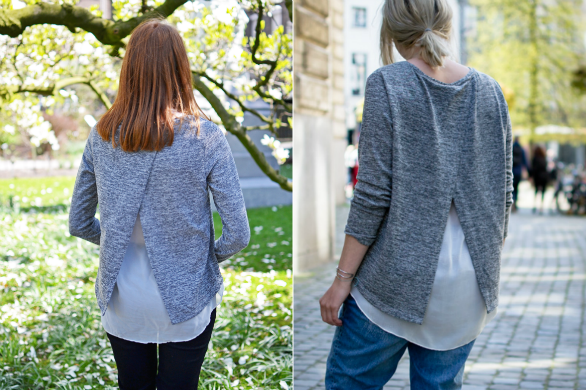 When a friend wears the same sweater as you and is also a blogger, posts like this must happen. The sweater is not a recent find. I bought it while shopping for an outfit to wear for our New Years Eve party with friends. I wanted something comfortable and chic but not a dress, and this sweater ticked all the boxes. When I got home from my shopping trip I posted a picture of my new wardrobe addition on SnapChat and I received an exciting reply from Naomi telling me she had exactly the same one. The deal was made.
We met for lunch during Spring Break and decided to both dress up our sweater and have some shoot-fun together. As usual, I'm the one with the basic look. Black jeans, black pumps and my Michael Kors "Sutton" let the sweater really stand out and get the attention it deserves. I sometimes swap the jeans for leggings when I have a late night study session in the library and the low hem ensures I don't commit a style crime. Naomi is more of a daredevil when it comes to her personal style. She went for a comfy street style look that you can see in its full glory on her blog
Dress Your Life
!
This week holds more exciting things! On Wednesday, Naomi and I are meeting up again to discover the new FW'15 collections at the press days in Antwerp. I can't wait to see all my favorite girls back and have a good time. It is much needed after a few very hectic weeks at uni. Who else is coming!?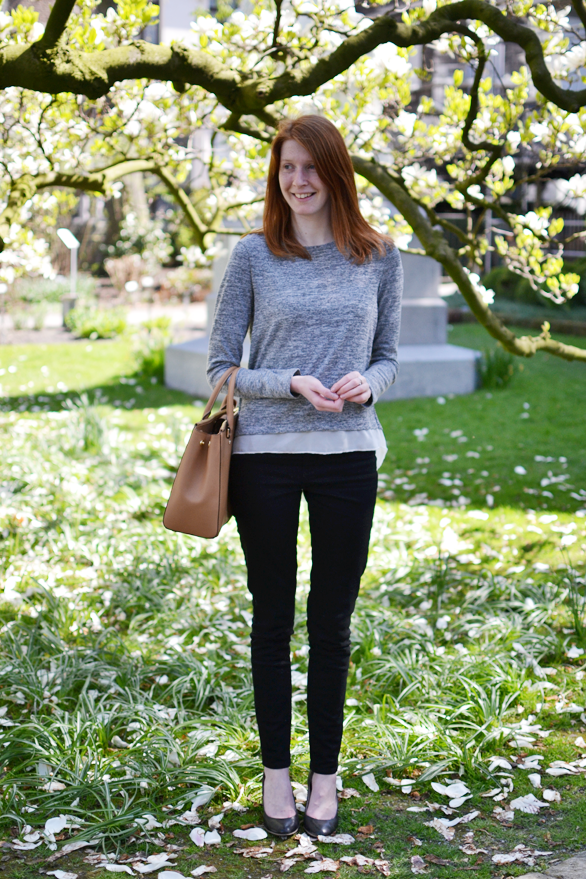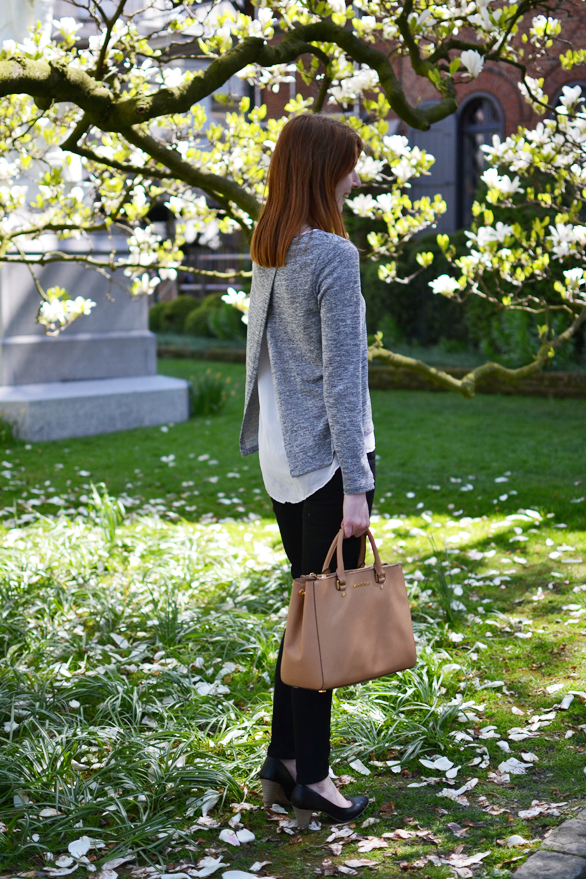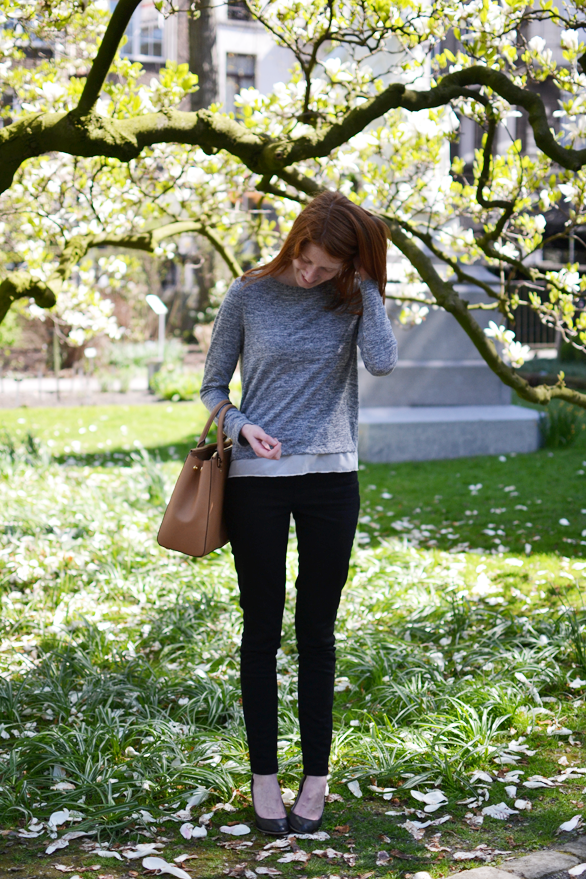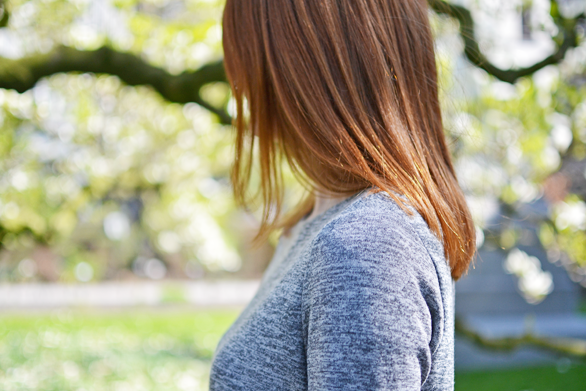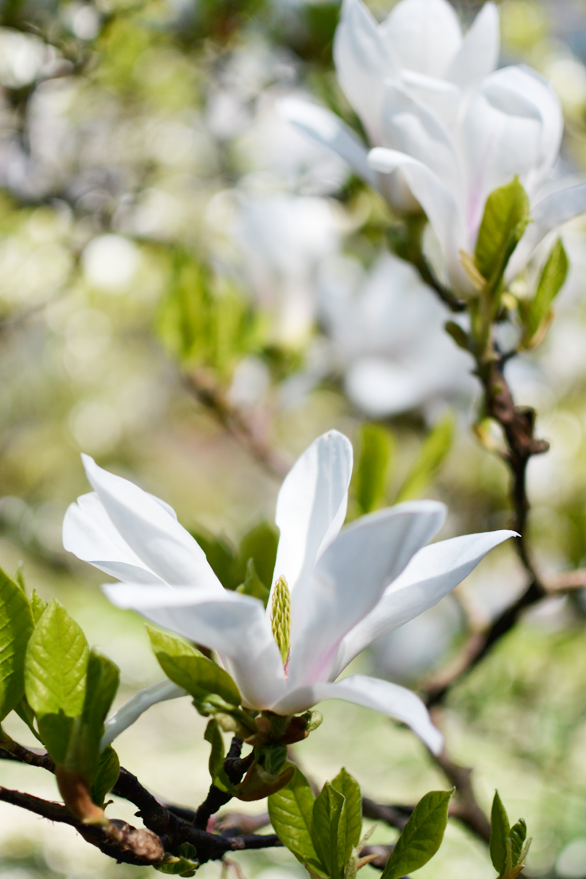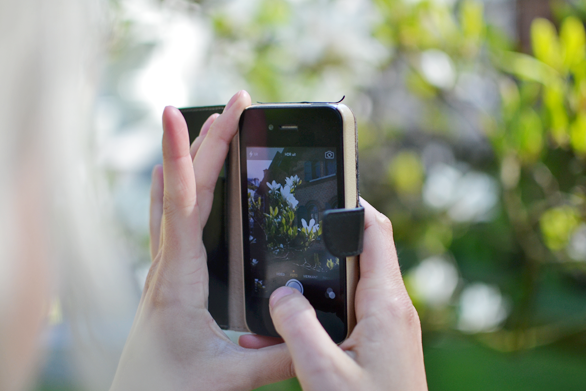 top: C&A • jeans: Levis • heels: Cypres • handbag: Michael Kors "Sutton" large