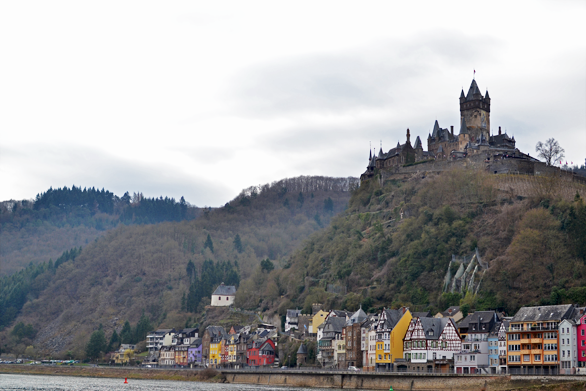 And that right there is Germany as I know it best: half-timbered houses and colorful facades lining a river and endless vineyards on a hill topped off with a castle. A castle that is 900 years old, in the case of Cochem.
I have been in Cochem before, a couple of years ago, but didn't really write about it on the blog. This time, I also don't have much to say. It was a cloudy and rainy day and we spent most of it hanging out in a cafe and looking for a supermarket. Basic needs, people! We had Schwarzwalder kirsch and bratwurst (without the sauerkraut for me), spent some time wandering around and then just sat by the river doing nothing for a while. As a result:I don't have a lot of photos to share. I edited the prettiest ones and the ones with Cochems landmarks and hope you like them!
As from next week I'll return to my normal posting schedule again and try to get a post up twice a week.
I'm wishing you all a lovely sunny weekend!