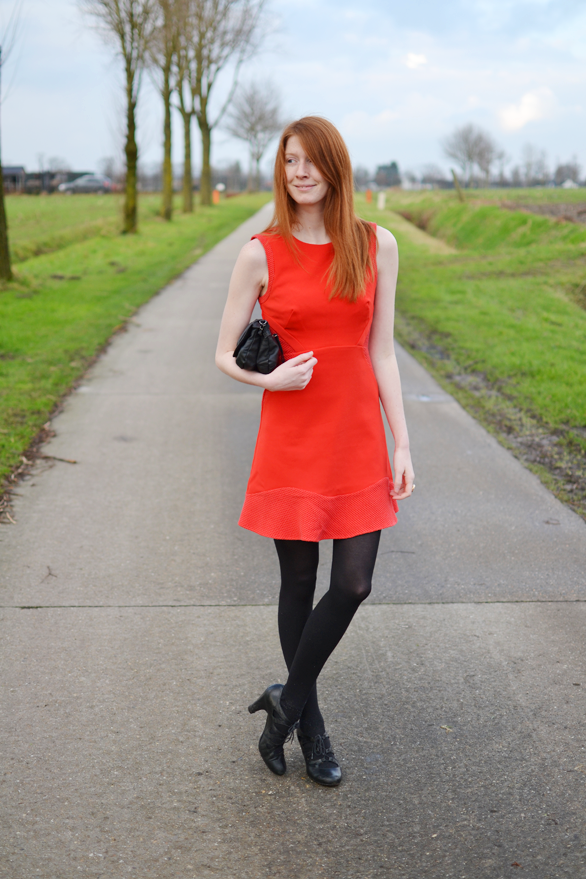 You know your life is boring when the most exciting moment of the day is when you ermagerdfinally find the full text version of an abstract that looks promising for your thesis. Really friends, that's what my life is all about right now! I'm pretty much finished with two of the four main chapters in my literature summary and hope to finish the other two (which are already partially written out) by Monday so I can hand them in for feedback.
I also have good news to share! I received my grades yesterday and almost went through the roof when I saw that, at the third attempt, I finally passed my statistics class. I took three other exams which I all passed as well and I couldn't be happier with my grades. This has been my best semester ever grade-wise and I'm really proud of myself for accomplishing a university career. Just one more semester and a thesis to go, and I'll be a Sociology master.
So. Much. School talk!
To brighten up my not-so-much-of-a-life, I wear fancy dresses to sit at my desk. Bloggers will be bloggers! I recently added two
fancy frocks
to my closet, one as a pick-me-up before the exams and one as a gift to myself after. This red number from Reiss was the after-party. I fell in love with it in
Dublin
, but the price tag said "hell no". I kept going back to it online and eventually it went on sale, but sold out before the price had lowered enough for me to justify the purchase. I must admit that I was pretty bummed about it, but I moved on and bought another dress from
Ted Baker
that I had also been eyeing since Dublin. Looking back, Dublin was pretty bad for my wallet. And then I went to Edinburgh. Even more bad for my wallet, because at 60% off I just couldn't pass the dress up. I am a real bad sucker for pretty dresses and that is going to cost me one day. Until then:
imma be
fancy
.