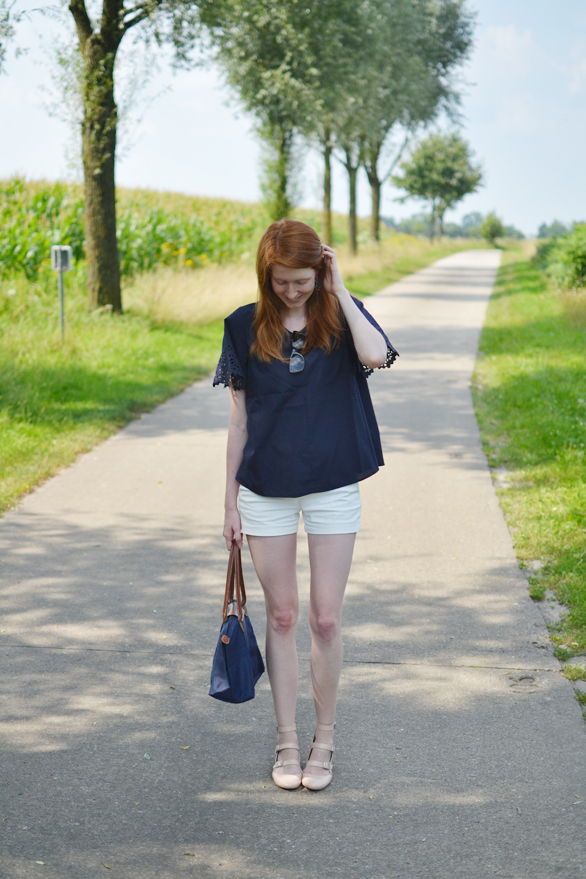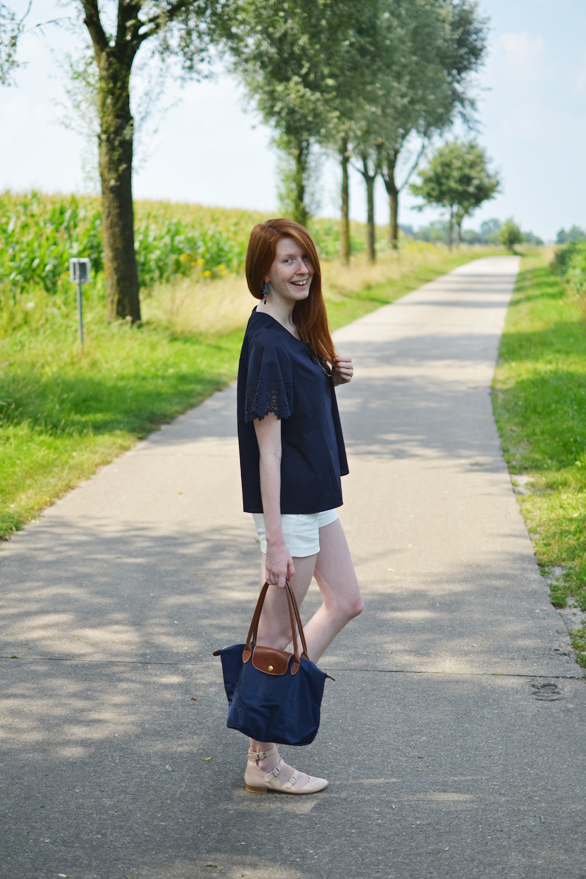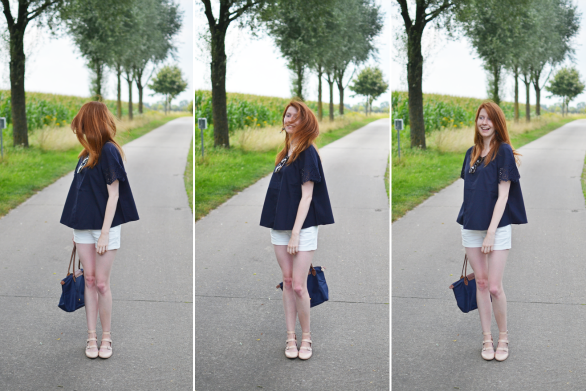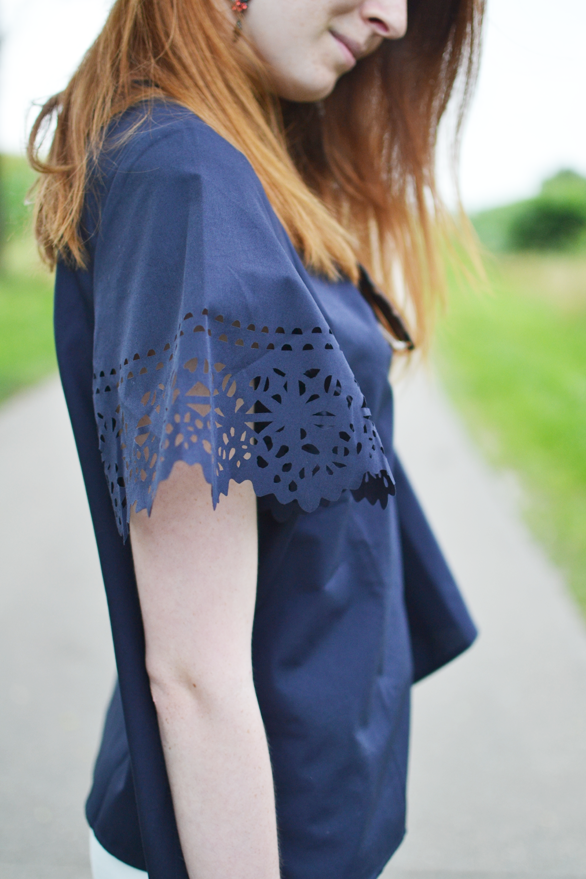 what I am wearing : top: J.Crew • shorts: Zara • handbag: Longchamp "Le Pliage" • ballet flats: Jonak • sunglasses: S. Oliver c/o • earrings: souvenir from Venice
My fellow Europeans will probably agree: the past week getting dressed was more a burden than the usual pleasure. With the temps high up in the 20s and 30s,
my new bikini
and a cover-up were all I wanted to wear during the day. A freezer full of ice cream and an inflatable kiddy pool with ice cold water (thank you daddy!) helped me to not melt away under the burning sun. And to top off this gorgeous week of sunshine: I somehow managed to get through the first heat wave without the slightest clue of a sunburn. I call that a miracle!
Over the weekend then, I was forced out of the house by K for a low-key lunch and a little shopping and that of course called for a more appropriate outfit. But what does one wear when one doesn't want to wear much? The possibly widest top in the universe is what one wears! This pretty J.Crew number was brought home by my sweet and loving (read: annoyed and stressed out) boyfriend who very willingly (read: not) went into J.Crew for me when he was in the US last week. This top fits very loose and is made from a light cotton which makes it very breezy and perfect to wear when you feel hot and sticky (too much information?). I love it, and have thought of a few different ways to style it for upcoming warm days. That is if these summer storms will ever pass. Rain, rain go away!