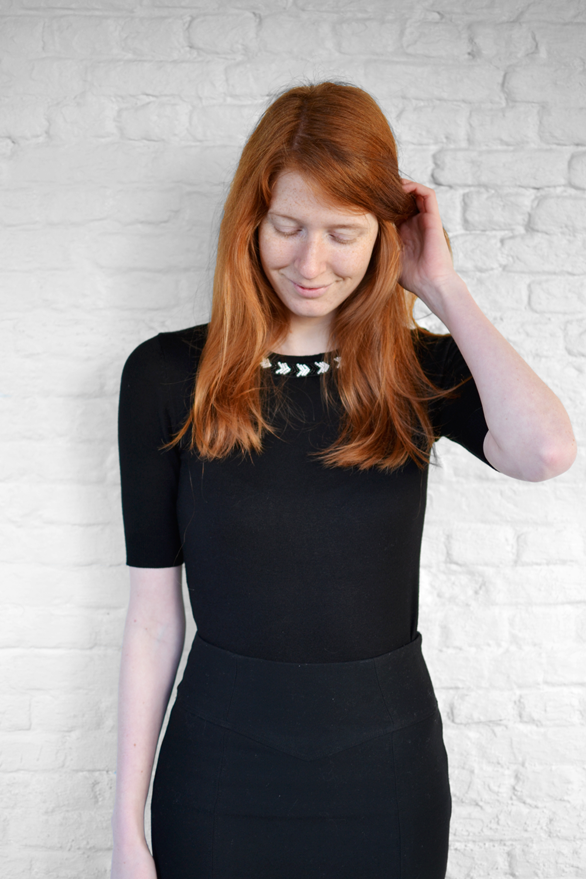 2014 was going to be an average year. I had no special resolutions made, no exciting life events happening and no vacations planned, the only thing I was really excited about on New Years Eve were the friends I had around, the food on the table and the fireworks outside. For that night, I didn't have to worry about my upcoming exams. 2014 was going to be an average year, but it ultimately became a very special one for me. Let me tell you a story. I'm good at those.
I've always been a wallflower. Not that I wanted to be, I'm a redhead for goodness sake, but no matter how hard I tried to fit into social groups, there'd always be something pushing me into my trusty, silent corner. It went that way for years and I long missed the skills to fight back. I played the victim and blamed "them" for never giving me the chances I thought I deserved, not realizing that my own pessimistic attitude was fuel to the fire. For years people described me as a quiet, but friendly girl. And even though I felt different, that's the label I gave myself as well. Until a conversation with a friend at uni made me realize that things have changed. The tides have turned.
We were discussing the often absurd initiations held by student clubs early in the academic year. He said he didn't understand how someone could want to be so humiliated for such a simple cause, and it lead us to discuss wanting to belong, wanting to be recognized and wanting to feel accepted. I told him that I was always too insecure to join a student club and that I was afraid that I'd be laughed at and ridiculed. His reaction opened my own eyes.
He laughed.
Almost hysterically.
Then he looked at me with a serious face and said: "you are NOT insecure."
And he was pretty damn right. I'm not quiet. I am loud. I am sarcastic. I cross lines. Sometimes put up my big mouth. I am open and social. I am a lot of things, but I am not a wallflower. I talk with everyone. I want to talk with everyone. I like knowing my fellow students. All of them. I like going out. I like meeting people.
The voice in my head that used to constantly remind me of how others see me (or could see me), the voice that limited me in what I did and dared, had turned quiet and I hadn't even noticed it. It might have been because going to my university gave me the chance to start anew. In a new city. In a new school. With new people. No one there knew about the past. Their views on me weren't tinted by the views others had spread. They saw me for who I really was. A true redhead.
2014, You were awesome.
2015, BRING IT.