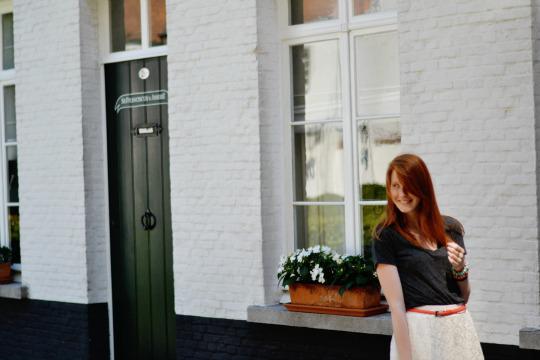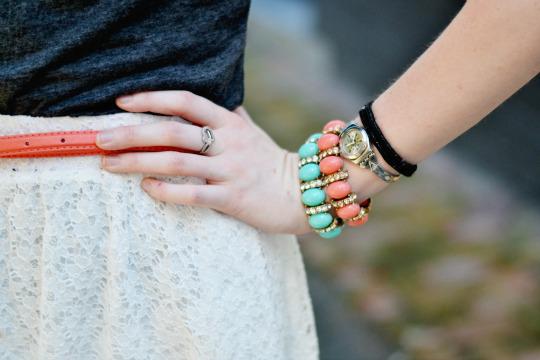 Old Navy tee, Francesca's skirt, Nine West shoes, Jcrew bracelets, Pieces Belt
Summer is here! The sun has brought life to these woods I live in. Suddenly there's bikers and picknikers everywhere. Little childen play in the fishing ponds and hikers go out to enjoy the green area. On my only day off last week I took a bus to neighbouring city Hoogstraten to enjoy an afternoon in the sun with my friend Susan, a bottle of fresh apple juice and some pastries from a local bakery. I hadn't seen Susan since February so we had quite some catching up to do! From boys and festivals to New York city and the past exams, we were still happily talking when I stepped back on the bus home. It was a good day!
On this sunny day I was wearing a few of the new things I got on my trip the the US. I believe I've been wearing this Old Navy tee ever since I got it on one of our first days in New York. I's so comfy and has a nice, bit of a slouchy fit. It has the perfect shade of grey that makes the coral and turqoise accessoiries pop and it pairs very well with this beautiful white lace skirt. The bracelets are from J.crew and I got them on sale, just like my new patent black flats from Nine west. Those have a cute golden accent near the heel that makes them stand out a little more than the average black flat.
Happy weekend everyone!
Nikki