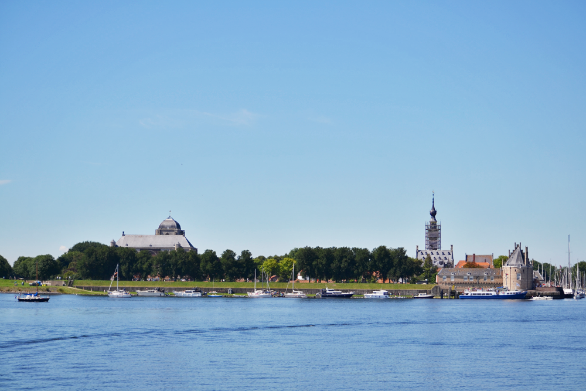 Veere, not even that far from
Yerseke
, is a beautiful small town in Zealand. Typical Dutch houses adorn the cobbled streets, the Great Church and city hall tower above the trees and the many terraces offer ideal seats for people watching. And there's plenty to see, as you'll discover after the break point!
We started our day on the lake. We (my mom, dad, sister and I) toured around the Veerse Meer, a lagoon separated from the North Sea by the Delta dam, and enjoyed the many beautiful views over the fields, campsites and other small towns surrounding it. It was really sunny outside that day, so stayed safely below deck most of the "ride" to avoid a severe sunburn. Thanks to the giant open windows of the boat, I still managed to capture some lovely moments on the water. After the boat tour, we strolled aimlessly around town in search for a bite to eat. I got all snappy-happy around the beautiful yachts lined up to leave the port, spotted my dream car, ate "kibbelingen", went into the funniest gift shop and had the most delicious ice cream. It was again a very good day out in The Netherlands and I hope to visit Veere again soon! For this season, however, it seems this will have been my last visit with our Northern neighbors. Our planned trips to Middelburg and Goes have been cancelled due to the endless rainfall of the last three weeks. Fall has come, and I wasn't ready for it yet. My vacation photos restore a little of the summer feeling that I have lost, but that will hopefully return for at least a few days in September. Have a great weekend guys and please enjoy the photos!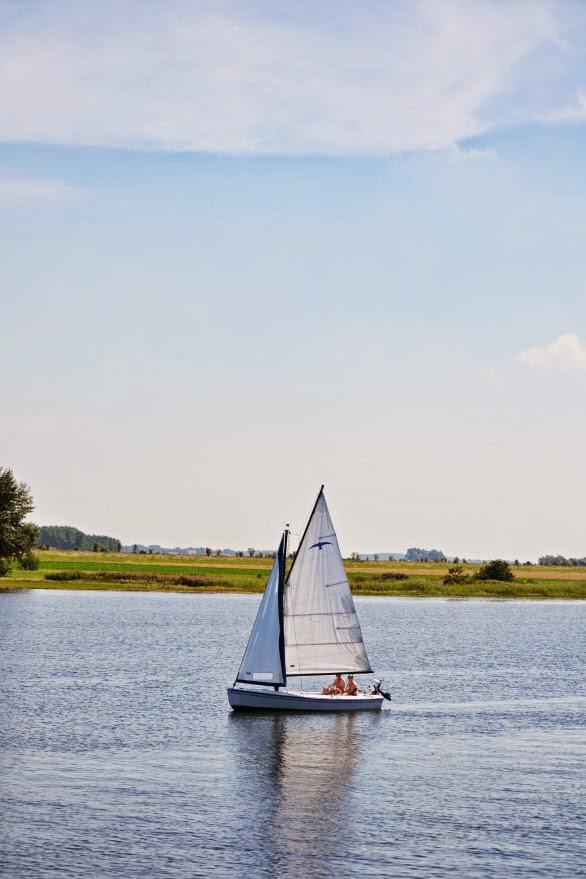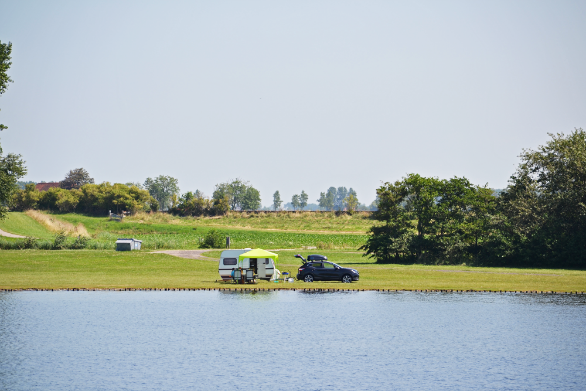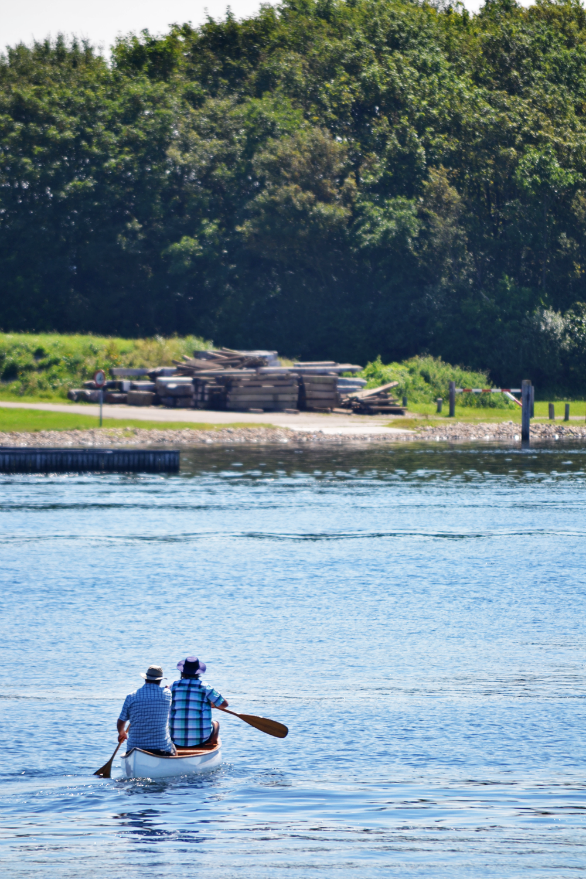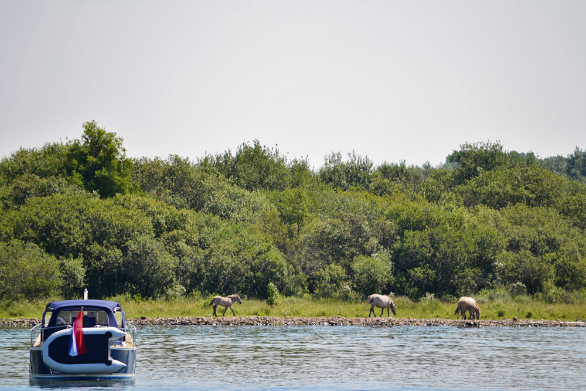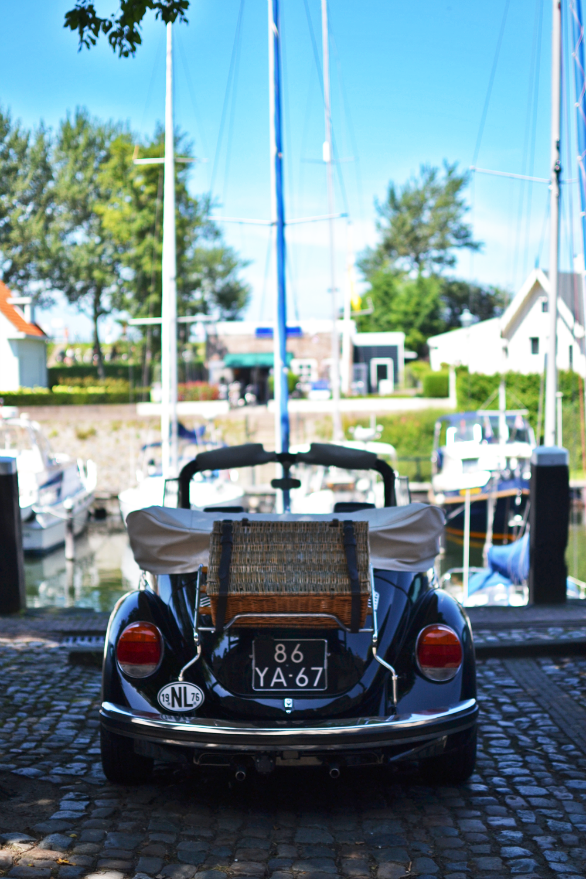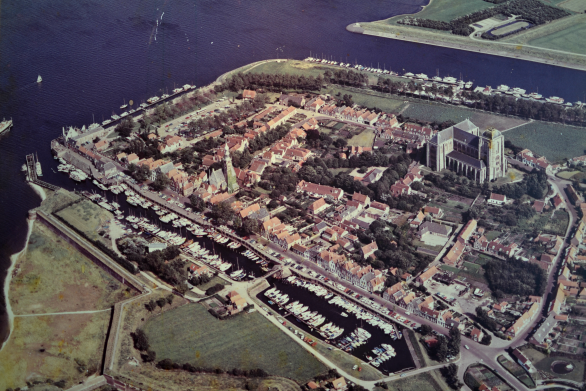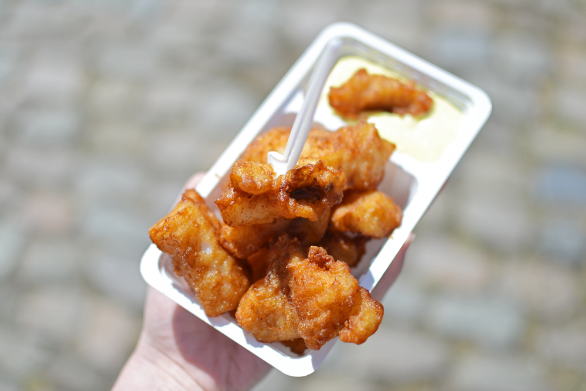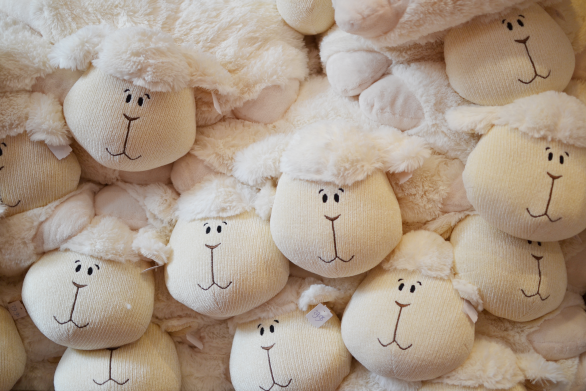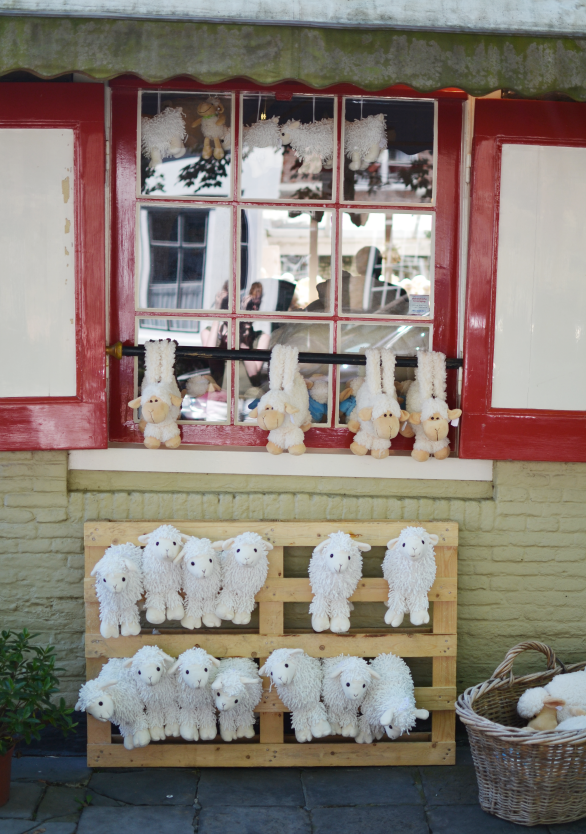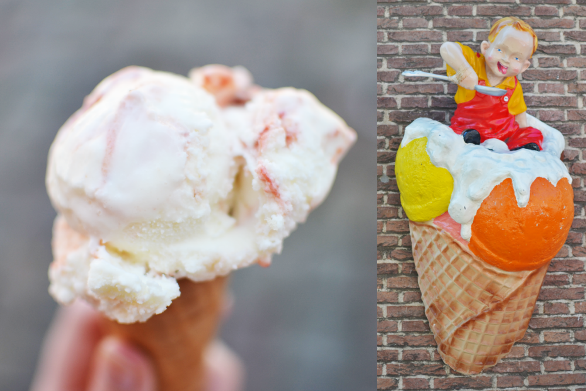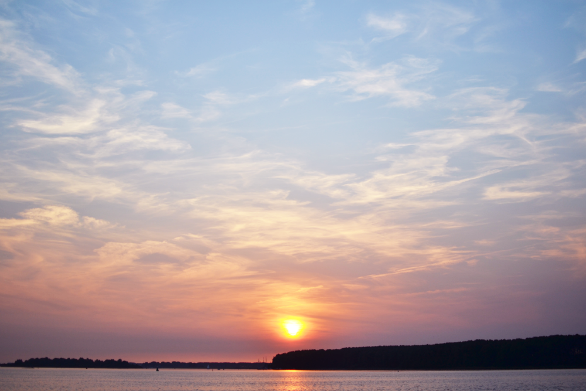 what you are looking at: #1-3: moments on the water • #4: wild horses on one of the islands • #5: there's boats everywhere, even in the city center • #6: my dream car, an original VW Beetle in black with a beige leather interior. prettiest car, everrrr • #7 a very old poster hanging in one of the seafood shops • #8 my daily portion of "kibbelingen" • #9-10: a fun gift shop • #10: cooling off with strawberry-cheesecake ice cream • #11: obligatory sunset shot!
*Title of the blogpost: "Veiren in Veere" means as much as "sailing in Veere", which is just what we did. "Veiren" is a dialect term of the Dutch word for sailing. My granddad speaks this juicy dialect, and we visited him today so I thought of it when I had to title this post. I'm sure my Belgian will understand, and can probably imagine how he sounded when he asked: "Oewe? Zedde gulle gon veire oept Veirse Meir?".