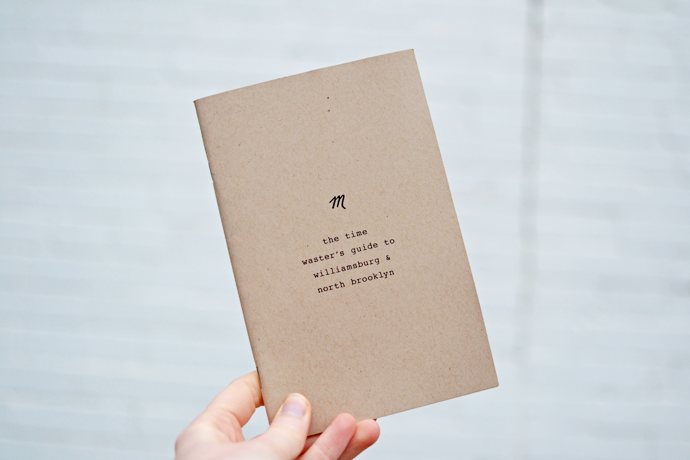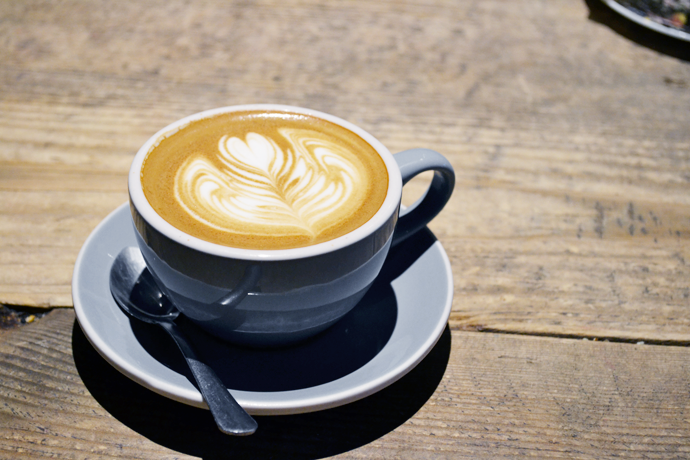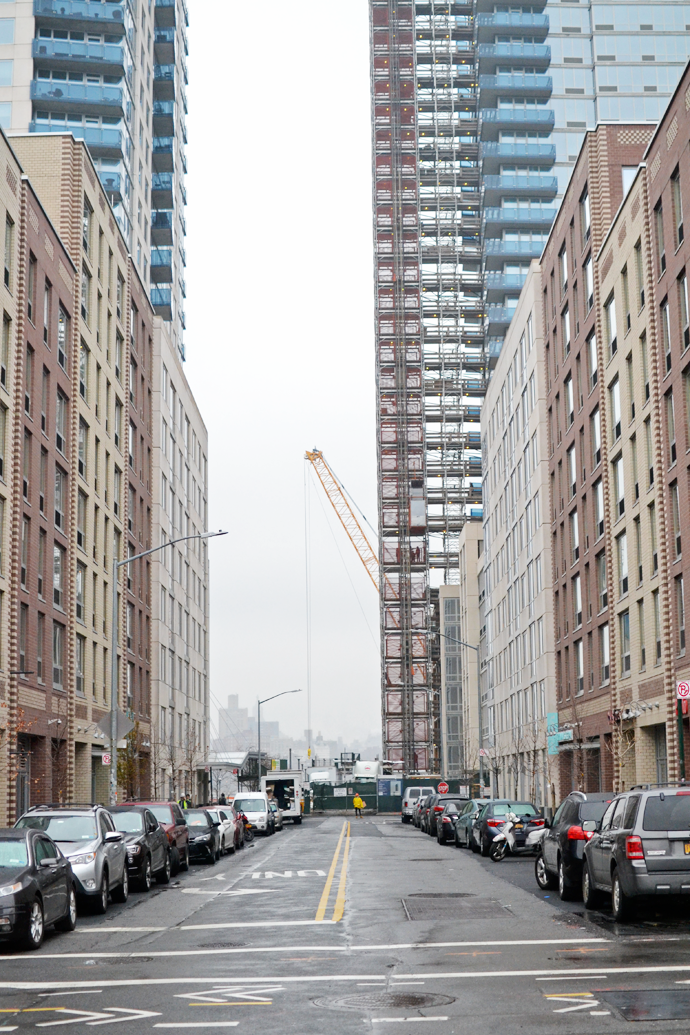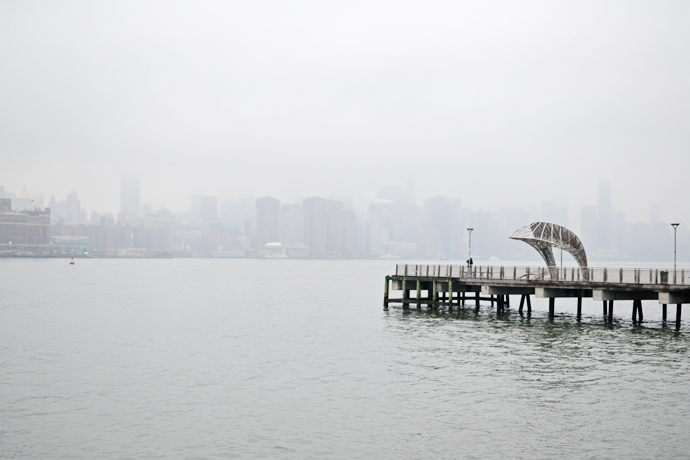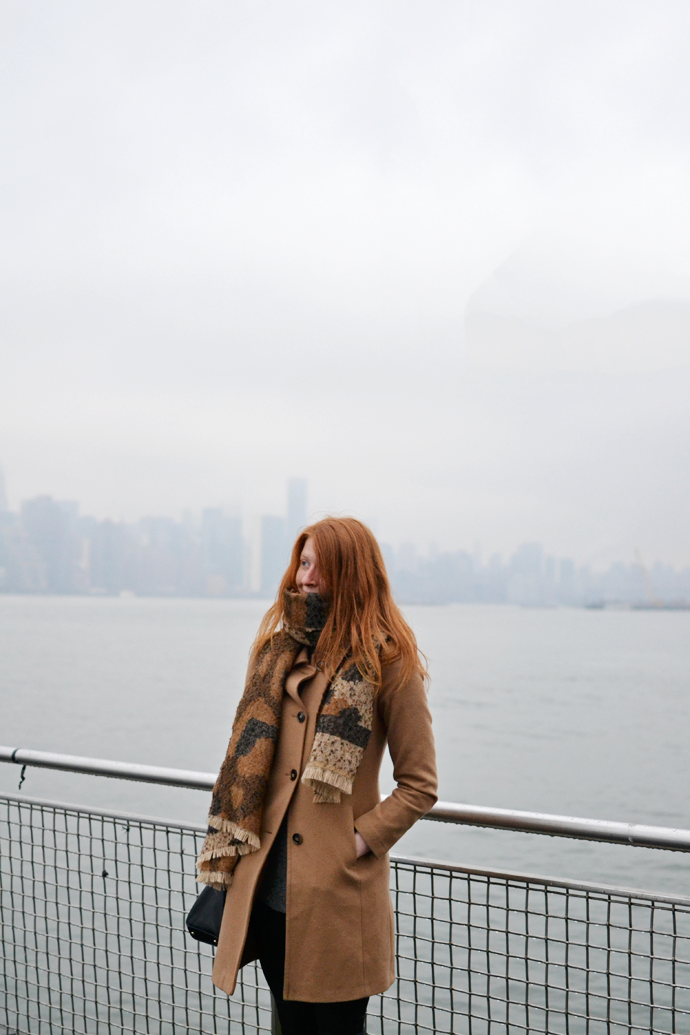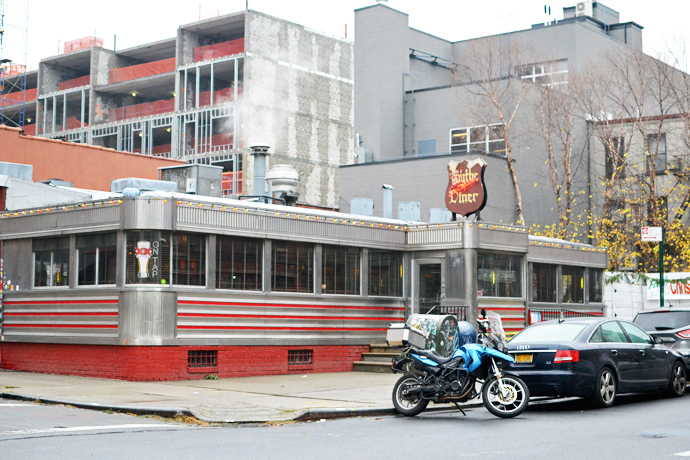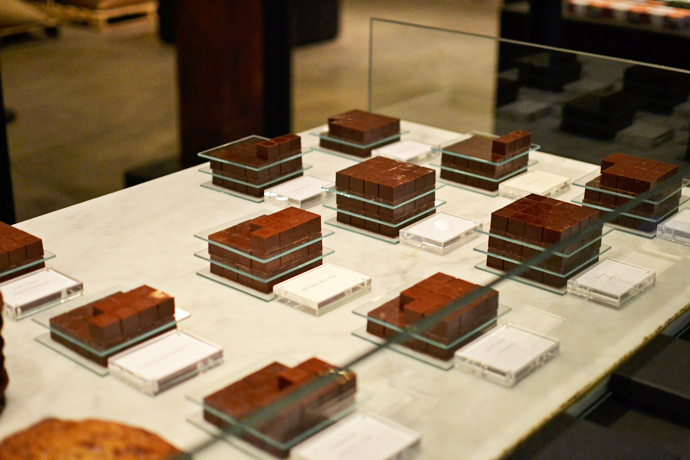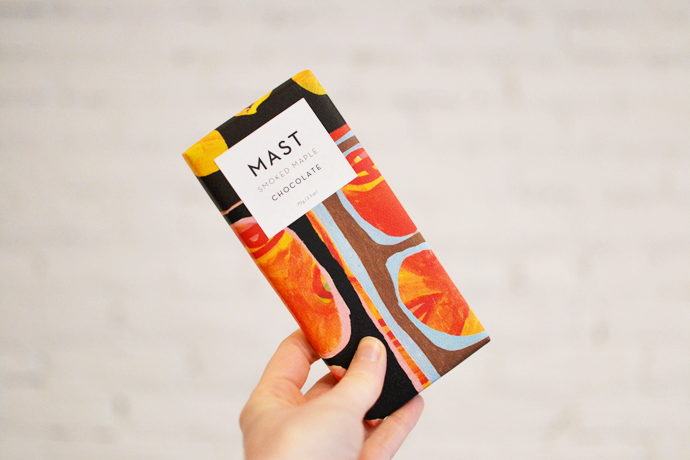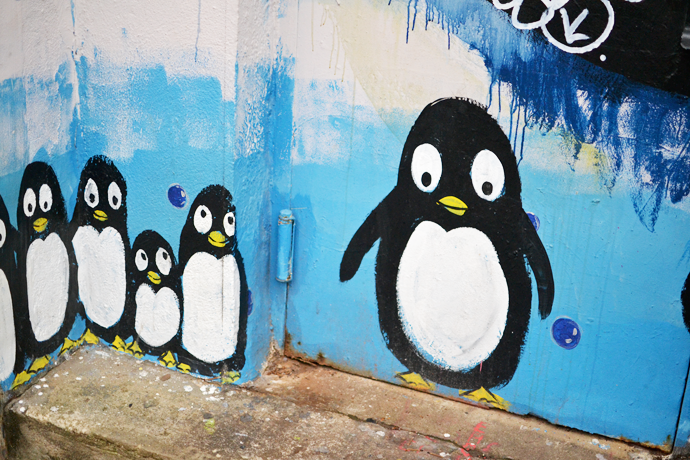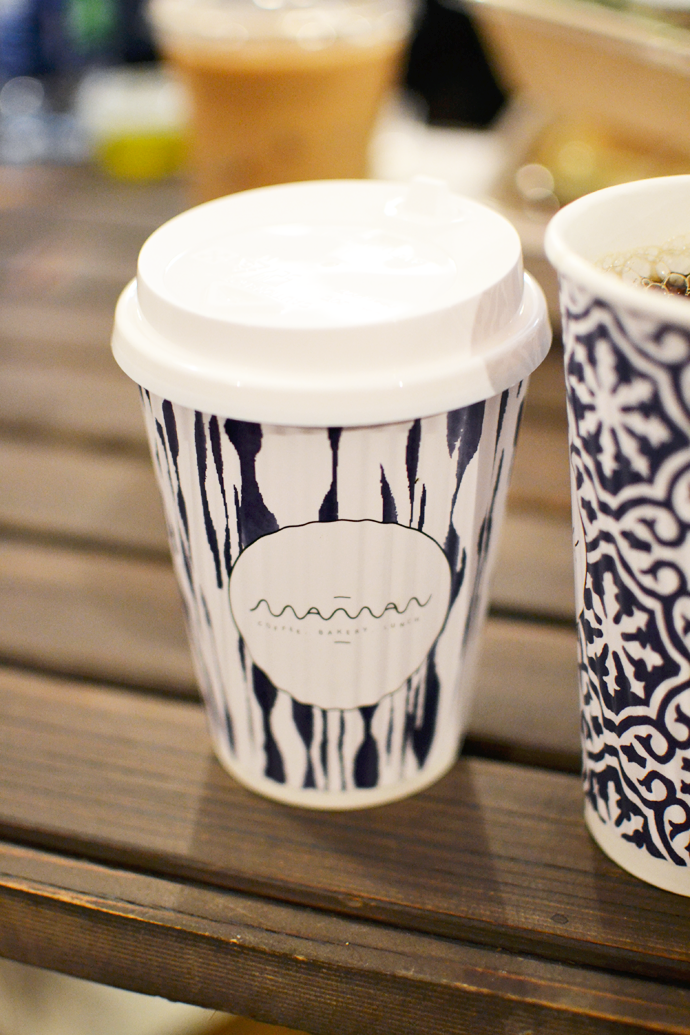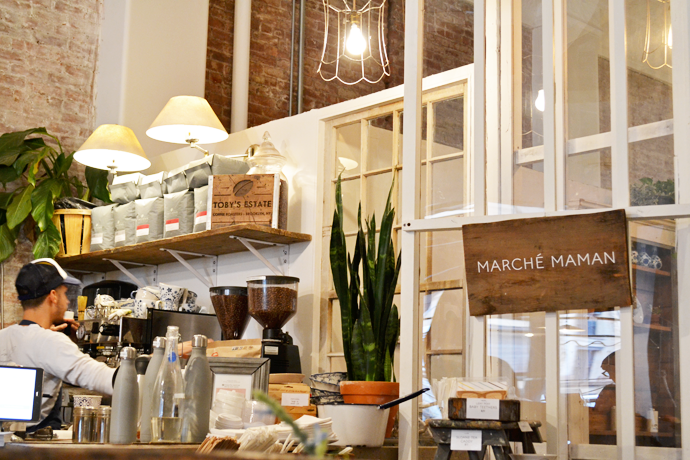 Day 1: Williamsburg, Maman Coffee & The Daily Show
From the tropical rainforest straight to the concrete jungle where dreams are made of. Or as I mostly saw it: from 30°C straight to -5. New York welcomed us into its ice cold arms, just the way it did when we first visited all the way back in 2012.
Started our days in NYC the only way I know how: with coffee! Toby's Estate is a specialty coffee roaster and bar located in the heart of Williamsburg. It's a hub for hipsters, so a gem to spot fashionable people while sipping the nicest brews that NYC has to offer. Bonus points: it's located next to a Madewell store. In that Madewell store we found a guide to Williamsburg, which came in really handy as both K and I had not prepared our trip! We roamed the streets, guide in hand, and spend the rest of the morning looking at the Williamsburg shop windows and searching for a Chipotle (that food is SO good!!) and other things to eat. Before we moved on to Manhattan we quickly braved the cold on a pier overlooking the East River for those eerie skyline photos.
We had made reservations for the The Daily Show that afternoon and we had to be there early for good seats, so we had only about an hour to kill in Manhattan. While walking to the subway we stumbled upon Maman Coffee on Broadway. I had seen their pretty take-away cups pass by on Instagram and I convinced my boyfriend that my feed would not be complete if I didn't have at least one pretty coffee shot too, haha. Turns out they use Toby Estate beans to brew their coffees, so their coffee doesn't just look pretty, it's also made with the the crème de la crème of NYC roasts. We warmed ourselves up with a good ole latte before braving the 3 hour long (!!) waiting line OUTSIDE for The Daily Show. It was SO FREAKING COLD, but  we were the last group allowed into the studio that day. We were a bunch of frozen lucky bastards!
To warm up after TDS we went to the Brooklyn Bridge to have dinner at Cowgirls Seahorse. A restaurant that is actually just as crazy as it sounds. There was a birthday party with a bunch of women playing bingo while there was loud music, sports on TV and a whole lotta good looking plates coming out of the kitchen. I went for a classic burger with nacho's and sweet potato fries. So yummy!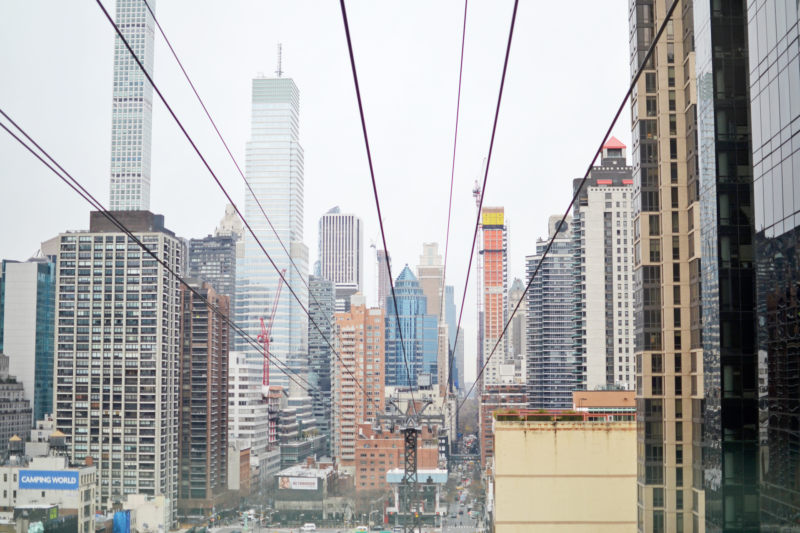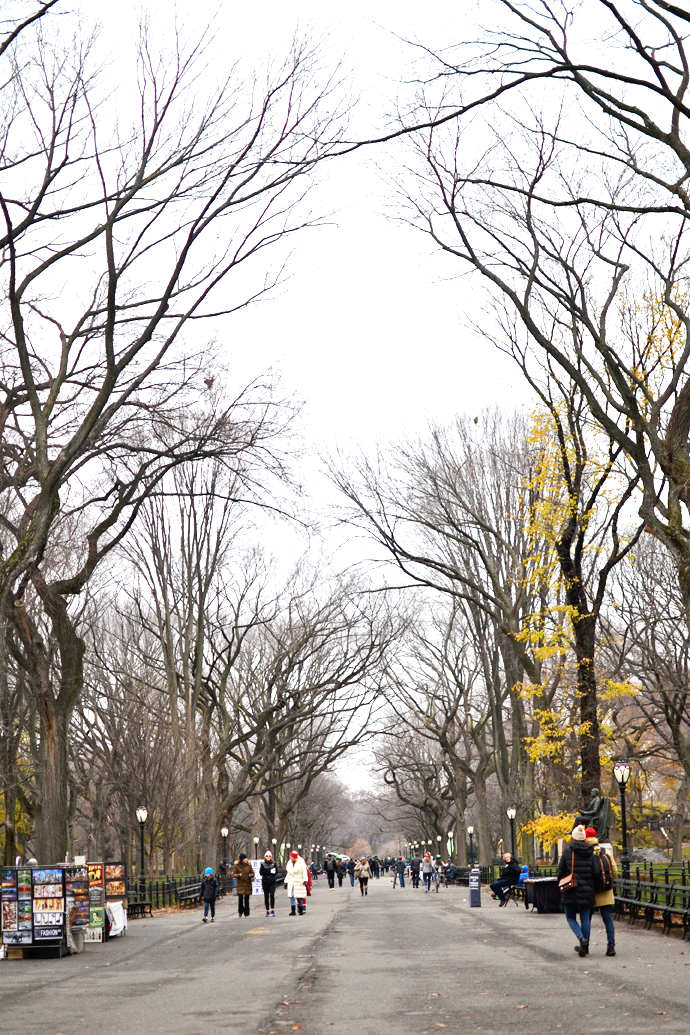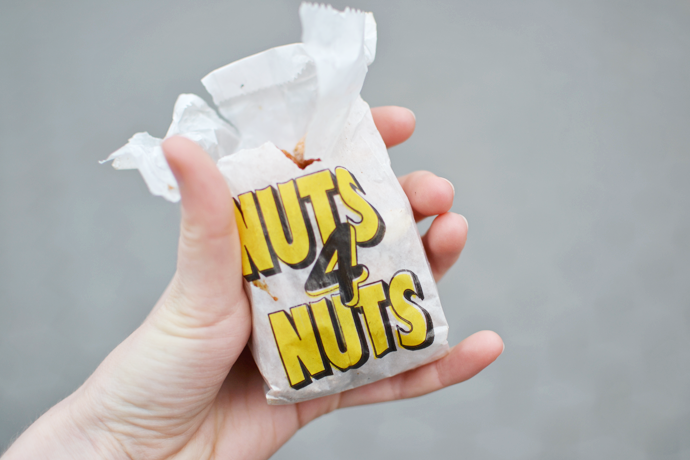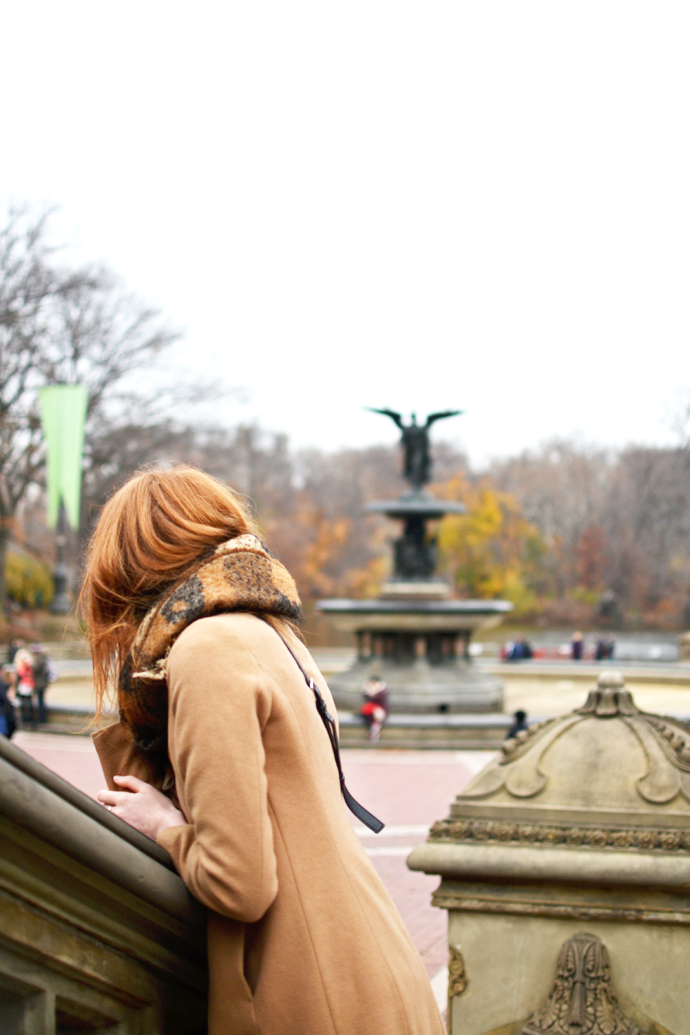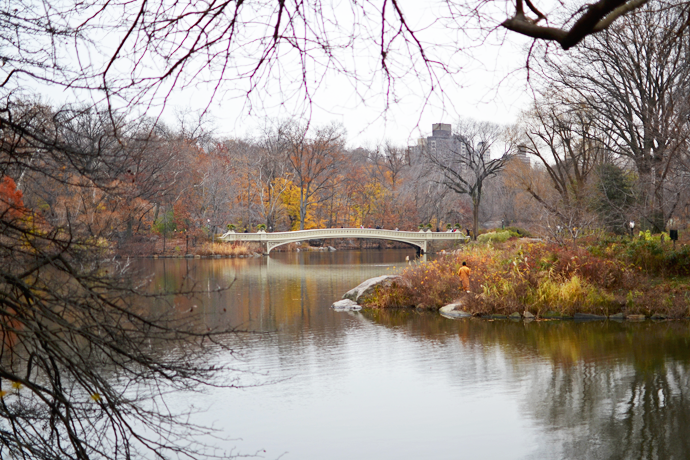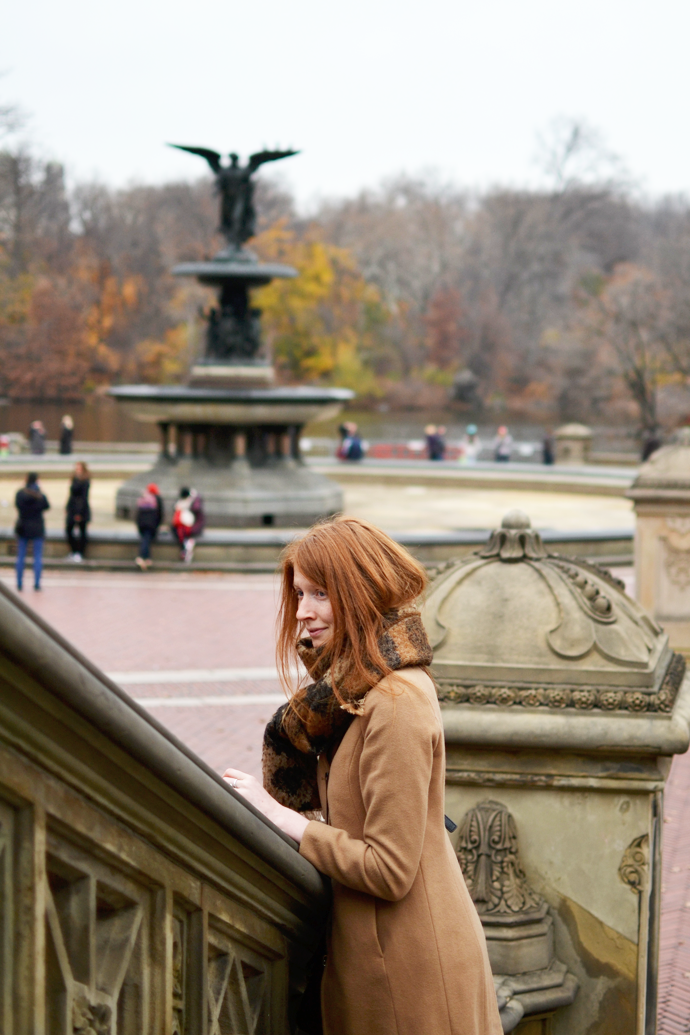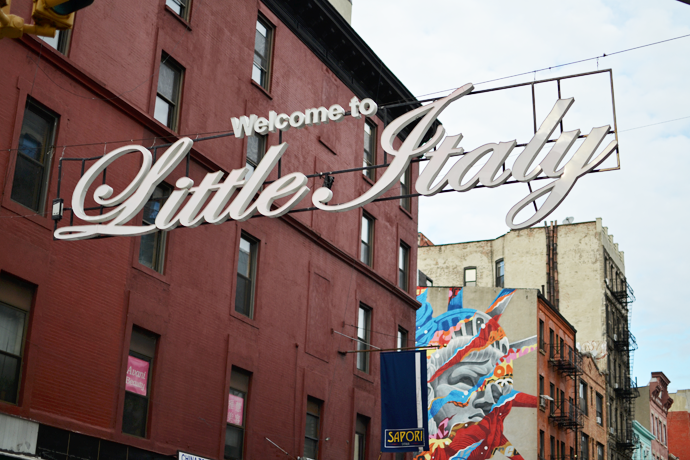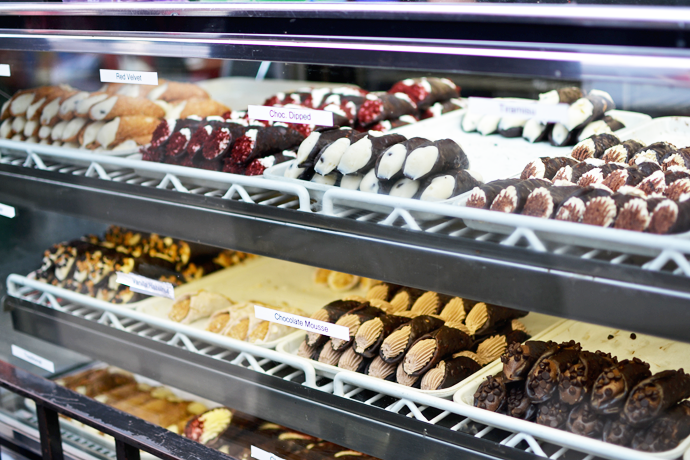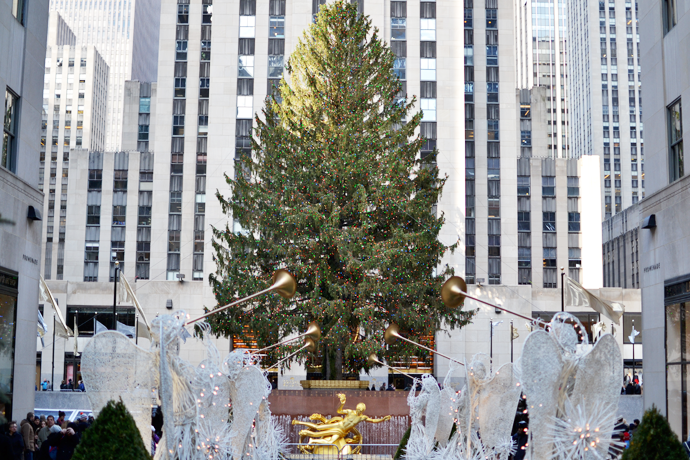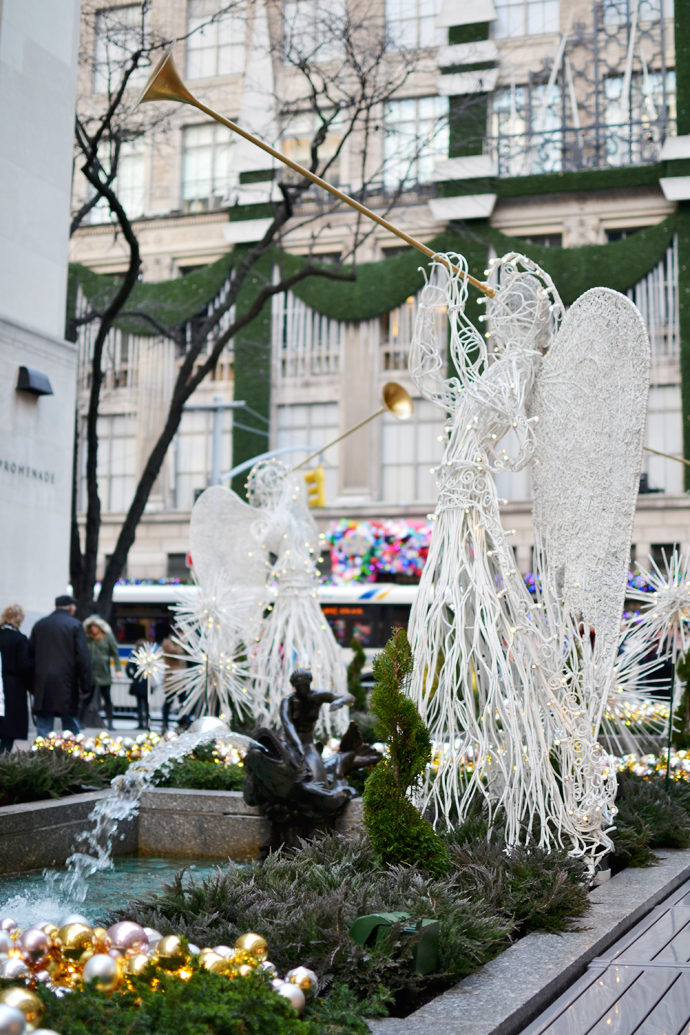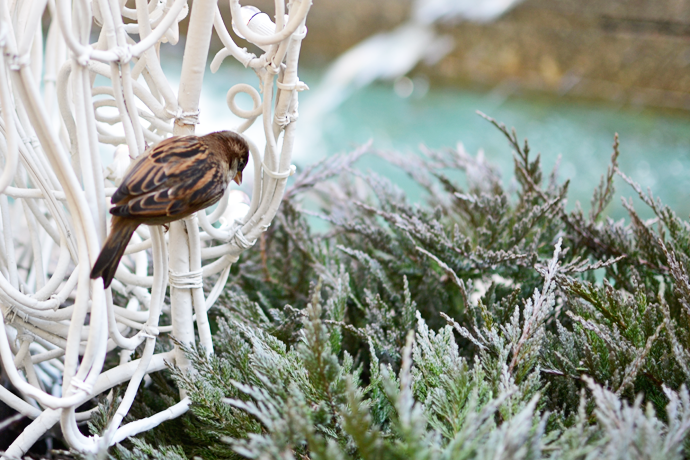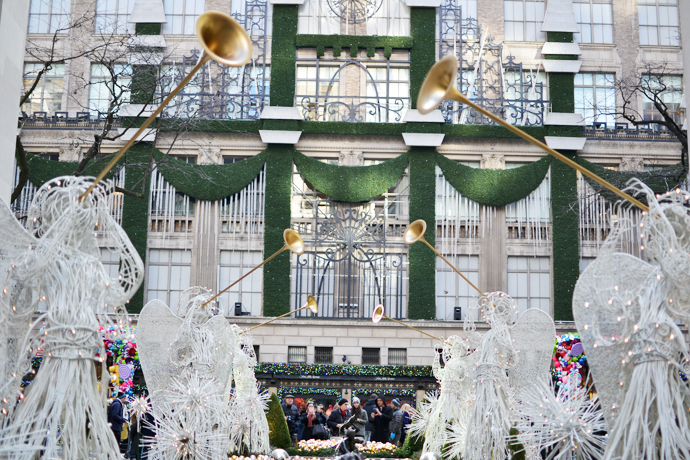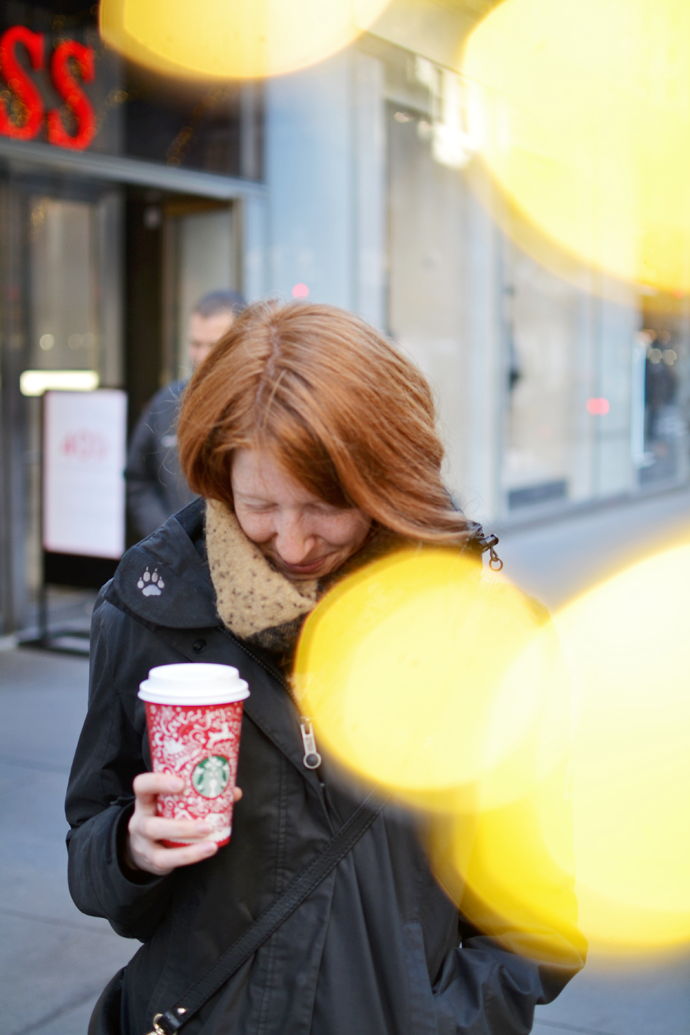 Day 2: Central Park, Little Italy & Rockefeller Center
Day two was a lot more relaxed. We had no set plans and were just going to roll with it.  We stayed at a Best Western in Queens which was just a short subway ride from Roosevelt Island. My dad-in-law had told us about the cable cart that takes you from the island to Manhattan. You really roll into the sky scrapers and the views are just amazing! I loved it. Many of Manhattans finest sights are within walking distance from the end of the cable line. We choose to head to Fifth Ave and visit Central Park first.  We wandered around the park for a while and I bought caramelized hazelnuts to enjoy while watching the crowds at the Bethesda fountain until I started feeling like I was slowly freezing to death, haha. After Central Park my boyfriend fancied a tour through Little Italy to find cannoli (the red velvet is my fave!) and have lunch at a vegan restaurant of which I have now forgotten the name. One thing I really didn't want to miss while we were in NYC was the Rockefeller Center. I had seen the beauty and grandeur of the Christmas decorations in the area on the internet and I wanted to see all of it with my own eyes too. It was like walking into a snowy fairy tale (with thousands of people, but still). From Rockefeller we walked back to Fifth the take a peek at the artfully decorated shop windows of the luxury department stores and I grabbed a big ole latte to warm up. When it started getting dark we wandered off to a Christmas market and found ourselves some lovely pancakes to enjoy. I wish I had pictures to show, but alas, the cold and crowds of the city had gotten the best of me by then.
There's still more from New York that I want to share, but this post is already getting pretty long and I'm getting pretty tired over here. We're leaving for our summer vacation tomorrow and I should get offline and find my bed. I hope you guys had a lovely weekend. Adios Amigos, I'm off!
xoxo
---