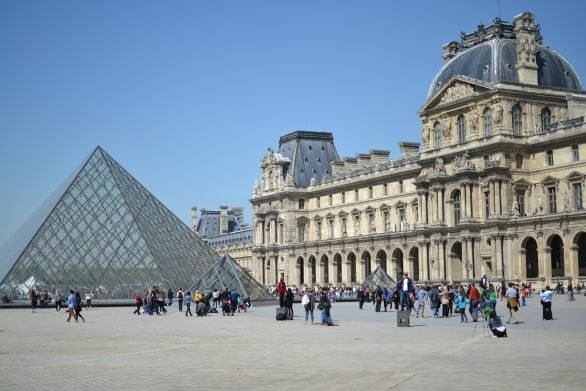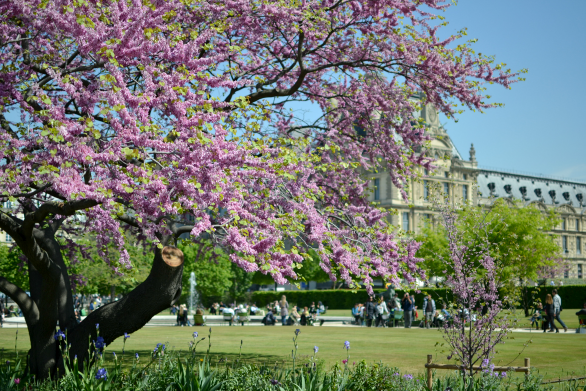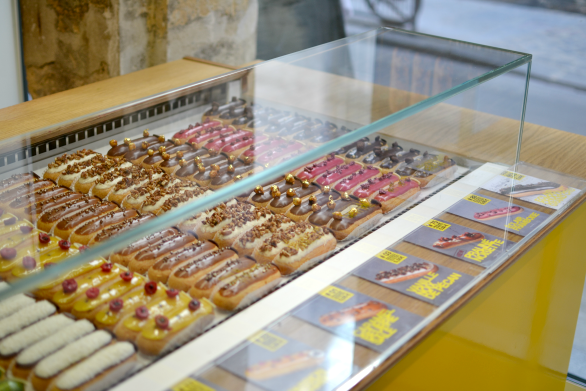 In April, my mom, youngest sister and I went to Paris for a weekend. It was my fourth visit to the city of love and lights, but for both my mom and sister is was their first. You can imagine how excited they were! My sister mainly wanted to go shopping, so on our first day we headed to
Le Marais
to visit Ted Baker, Michael Kors and – my personal favorite –
L'élclair de Génie
, which you might remember from my
last post
about Paris! I didn't find the blazer I was looking for at Ted Baker, and the Michael Kors I had been lusting after for months was quickly forgotten when I choose new ballet flats and a pair of light wash jeans as my birthday presents at
Galleries LaFayette
. Two items I very much needed. Mom also gifted me Essie's famous Ballet Slippers which is perfect to practice
my french manicure skills
with. After LaFayette we went to admire the outside of the
Louvre
and walked all the way through the
Jardin des Tuiliers
, across the
Champs D'Elysées
 (hello Banana Republic and Gap!) to the
Arc de Triomphe
before we headed back to our hotel to finally check in. Luggage drop-off rules, my friends!
Our hotel was located right next to the Jardin des Plantes, near the Gare de l'Est metro and train station, with direct lines to all the cities main attractions. Before we went out for dinner in Le Marais, we went for a walk in the gardens and I made some lovely photos of the flowers. I can never contain myself when there are flowers, haha.
Our second day was spent at Hotel des Invalides and a full-on shopping spree in Printemps, LaFayette (again!) and Rue de Rivoli. In the evening we went to see the Eiffel Tower sparkle, together with every other tourist in the city. I was just happy that I didn't get robbed in the huge mass. We took the metro a lot during our weekend in the city, so I haven't got many photos. My mom and sister aren't very trained citytrippers, and prefer public transport over walking any time.
On the last day, we climbed the stairs at the Sacré Coeur and tried fighting the crowds at Montmartre, but the huge masses proved too much for my poor, exhausted mom. We searched our way to the nearest metro station and escaped to the Notre Dame for a picnick, including Pierre Hermé maracons and pastries, in the park behind the church. It was a very lovely day, that day. It was rather quiet around the Notre Dame, which was perfect for picture taking. I love the ones I made of the locks on the bridge behind it.  I hope you enjoy this selection of photos I wanted to share! The rest of the photos I made are for our private family album.