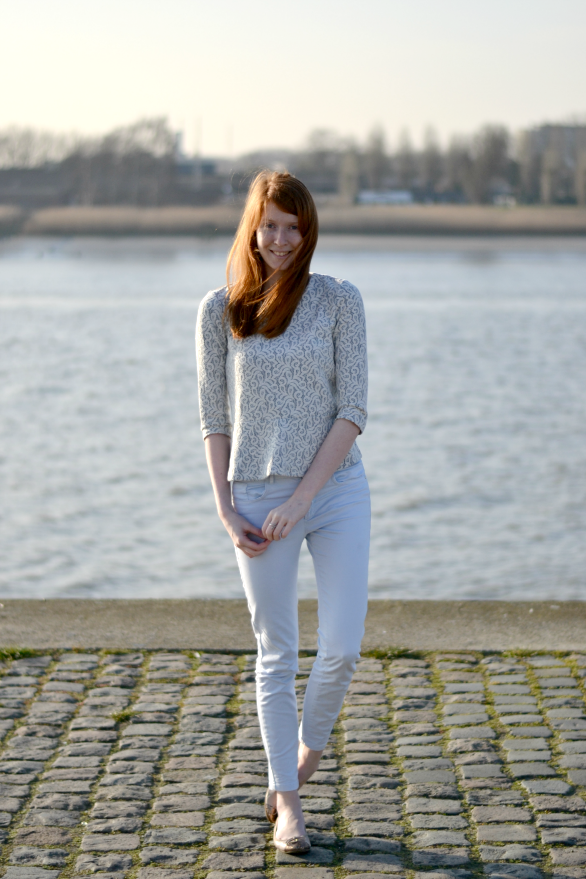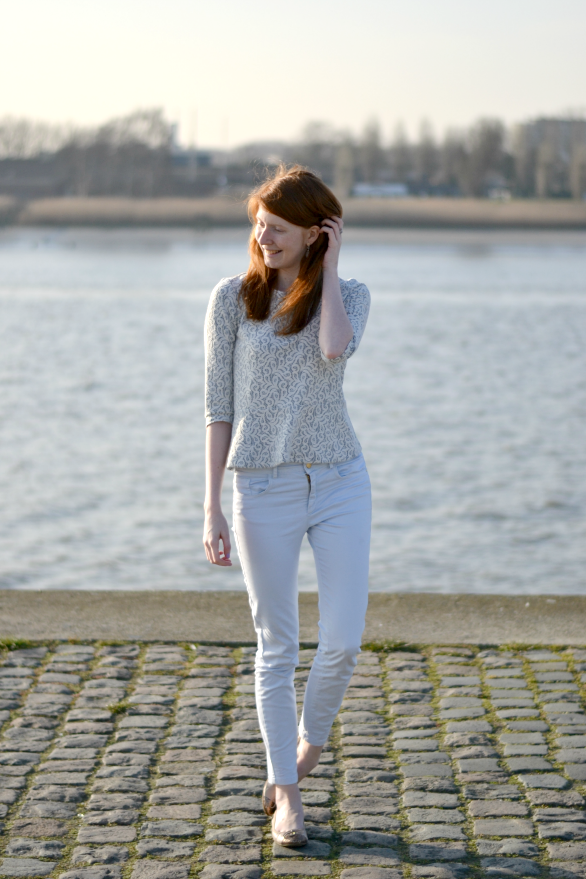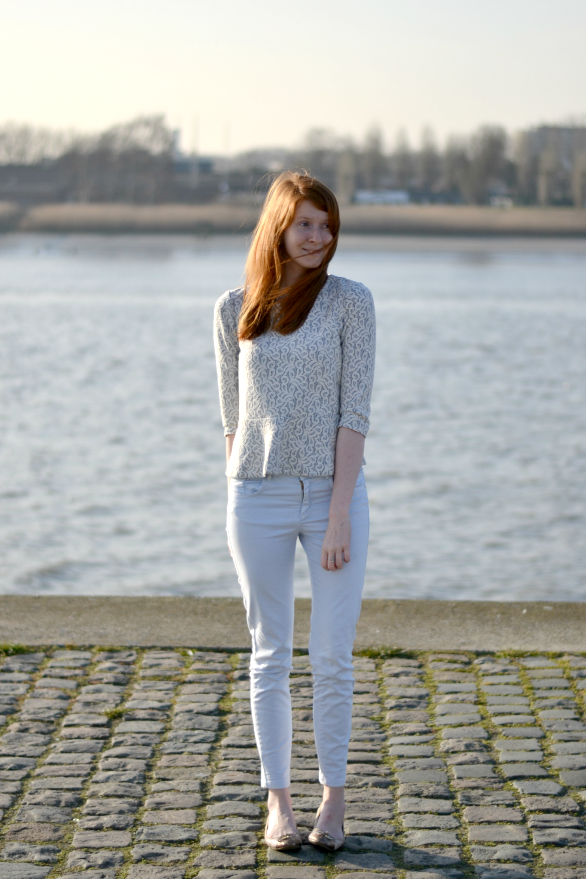 top: J.Crew • jeans: Zara • ballet flats: Scapa • earrings: Twice as Nice
I'm slowly getting used to having the wind mess with my hair. Or maybe I should plan my shoot locations better. It was the first time I wore my baby blue jeans with something other than a navy stripe top and must say this refreshing combination is likely to become a new favorite this season! I'm usually not into pastel colors because I'm fair skinned, but putting on this outfit convinced me that it could work for me!
This weekend my parents went to a few campsites on the coast to look at secondhand caravans, and I happily tagged along since it had been over two years since I saw the North Sea. The last time I was on a beach was Coney Island I believe! Normally we'd go to Ostend of Westend, but this time we visited Knokke for an afternoon of fun. My youngest sister was taking selfies on the beach and I was taking photos of her taking selfies, which resulted in some pretty hilarious photos. Mom bought us ice creams and dad gave me a pack of Babeluttes ( a type of caramel candy) to fill the candy jar I have in my studio apartment. On Friday, I decided I'd leave my camera in my studio before I went home from uni and I regret that I didn't have it with me at the beach. There were kitesurfers with colorful kites, the weather was pretty clear, there weren't a lot of people and the beach was covered in sea shells, I definitely missed a few good shots!
I hope your weekend was equally fun – if not even better!
Happy Monday folks!