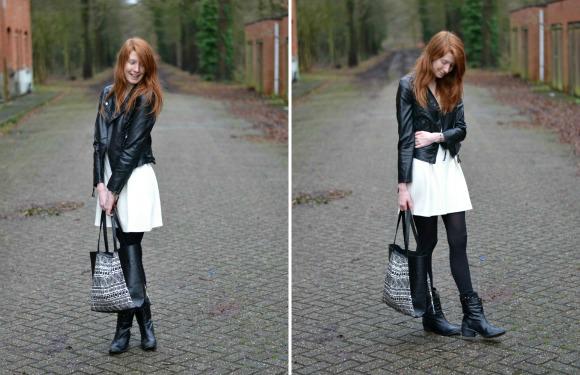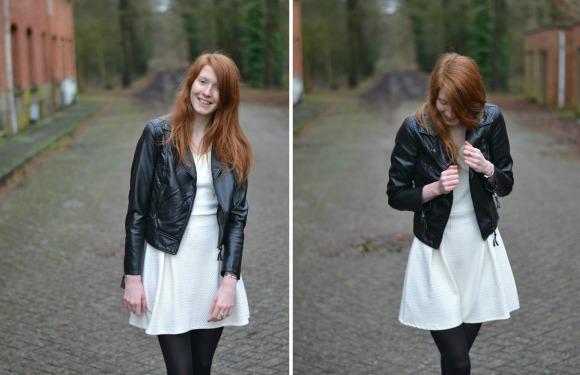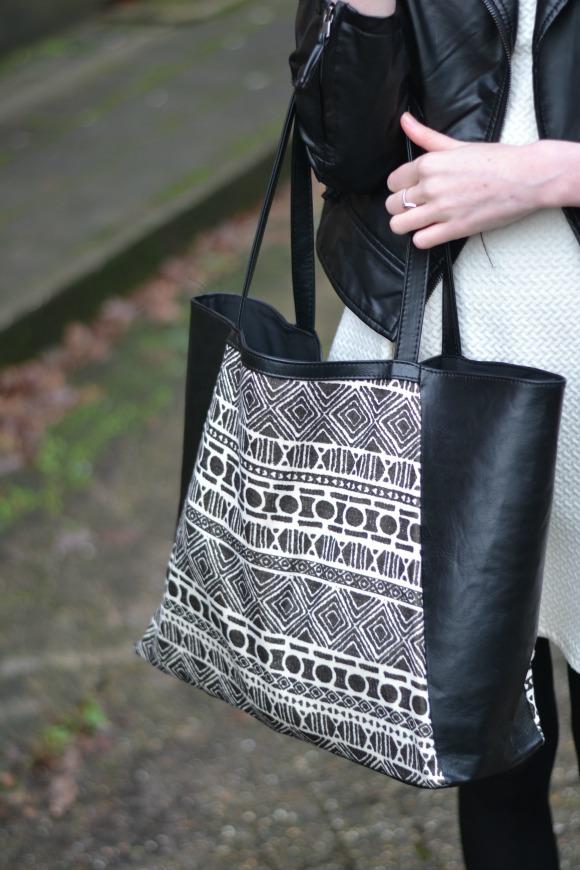 Zara jacket // Springfield dress // Brandy Melville bag // Noë boots // H&M tights
Let's start the new year with this horrible outfit! Haha, no really. I'm not convinced myself. Thumbs up for selling your own outfit! Okay, so. This faux leather jacket was a pretty expensive impulse buy I made when I was 17. You know, when you are seventeen, have no job and small allowance then €50 jackets are not a good idea. This outfit proofs why it's been hanging in my wardrobe almost unworn for the past 4 years. A girl can't get away with everything right? Well, it was worth the try! I can sense that 2013 is going to be my year of fashion disaster. Scroll down a little, and look at
my pretty burgundy pencil skirt
… It's not that pretty anymore now. I literally ripped out of it on New Years day. Yep. I guess it's only right to state that the food at our family dinner was GOOD. too good.
K would also like to say something today. He says thank you, to all those who filled in the survey and suggested less outfits, and more personal posts. Now he can stay on his sofa and play Assassins Creed all day. So why did I give him that game for Christmas again? Haha. No, just kidding. I must admit, I too was starting to feel weird about always and only doing outfit posts. Back in the earlier days of this blog I was posting a lot more personal things and photos, and I wasn't much into this whole self-centered "who wears it best" kind of thing. Because, really, that's what it has become, hasn't it? To change things up, I was trying to make a video this morning. A real one, like, with me talking. THAT WAS WEIRD! I couldn't even bring myself to speak to a camera without feeling super embarrassed! Oh boy! Maybe you have any tips on how to get over the embarrassment?
I need to go and study for my social law exam now. From the three weeks I had to prepare, this exam is taking up one. It's a biggie. And I am stressiiiiiiing.