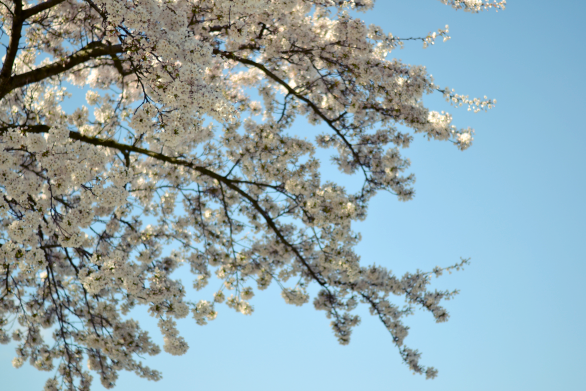 We didn't really have a winter this year. I saw snow only one evening, on my walk home from K's studio apartment. Even though snow
always
causes many transportation problems in the city, feeling those first snowflakes fall on my cold nose made me feel a little bit happy. In my mind, I was already imagining the white landscapes I could photograph. But the next morning, there was not a single clue that it had snowed and through December, January and February no more snow came. Today is the first day of Spring, and I decided to write a small post about why I love this season so much. After pointing out all
the reasons I hate fall
last year, I have something to make up for.
Spring break. No explanation needed.
It is also Barbecue season again!
Blossoms, and lots of them.
Wishlisting for my birthday.
The Moochie frozen yogurt store in Antwerp opened its doors again
The after-Easter chocolate coma. I already can't wait!
Eating ice creams by the Scheldt
The Annual formal dance party from K's sorority
Taking outfit pictures, because golden hour is baaaack!
Watching the night fall on top of the MAS museum.
My Jo Malone Pink Peonies perfume fits the season perfectly.
Taking a magazine (preferably InStyle) and my camera and enjoy the sunshine on a bench in the botanical garden. Maybe with a frozen yoghurt. No… definitely with a frozen yogurt! And a BBQ afterwards.