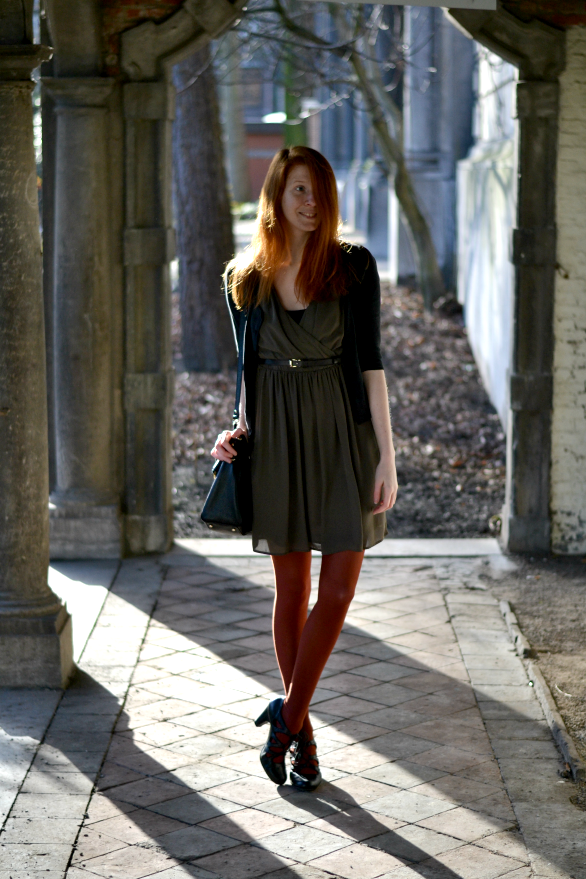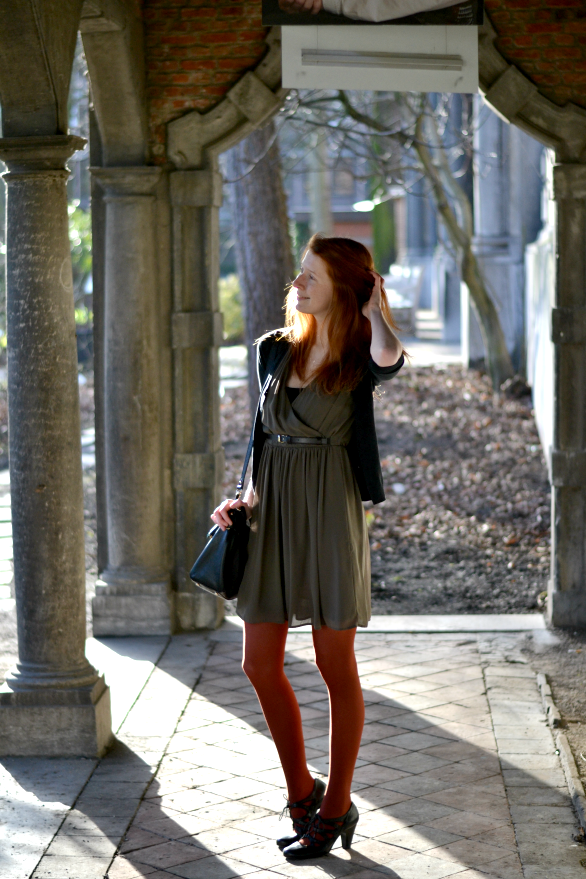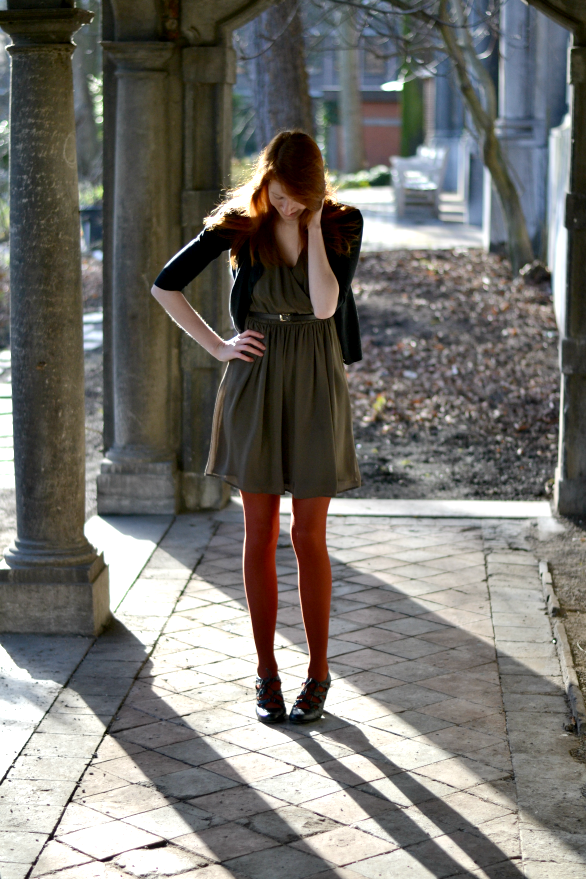 dress and belt: Massimo Dutti • cardigan: Zara • tights: Veritas • heels: Boo
Hey guys. So yeah, a week of silence. I was going to blog last Monday, but that was before I found out I blissfully forgot about the 90 extra pages I had to study before Fridays final exam. I panicked. And my panic mode was on 'till I closed the door of the examination room behind me. No more exams until June!
For February I wanted to do something fun with my outfits. I banned myself from the shops at the beginning of January, and my shop-stop has been going well. I wanted to live more thriftily after the Holidays, so that I can save and make all my summer dreams come true. Since I was banned from the in-store sales and online shops, I was designated to wear only the items I already owned. That on its own is not really a challenge, so I tried coming up with an extra twist that could make the challenge fun for the blog too. I learned about the concept of shopping my closet first when Megan did a series about her closet misfits a few years ago. She styled a number of new or barely worn clothes that had been sitting in her wardrobe unworn for too long. I loved the idea, but only ever wrote one post about my own closet misfits and then let it go. During a study break in January I read an online article about the French Closet concept and had a little eureka-moment. I combined the misfit challenge and the savvy shopper idea, and will try to show you 4 of my own closet misfits, combined with my favorite or most worn pieces.
First up are the colored tights! I wore them in the winter of 2011, but when Spring announced itself I stuffed all my pairs far away in my sock drawer and forgot about the trend. When my mom bought me this beautiful, flowy olive-colored dress I didn't really like how it looked with my black tights and planned to save it for the summer. It's a beautiful dress, and just like my purple French Connection dress, I had been loving it for a few months before my mom spotted it in the sale. It didn't feel right to keep a pretty number like this dress in a closet that long, so I went shopping for new tights. Turns out that the perfect pair was buried in the depths of my closet. I wore the dress with these to 3 of my 4 exams in January, and am wearing it again as I am typing this. I'm an avid outfit repeater, but can you blame me?